This Is When It's Actually Worth It To Buy Travel Insurance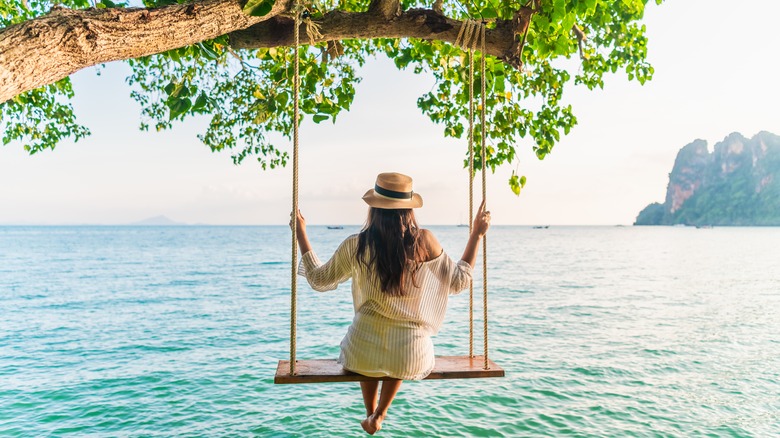 Day2505/Shutterstock
Travel insurance is often low on the list of things to buy when you're going on vacation. After paying for flights, hotels, transportation, and budgeting for your activities while you're there, you might not want to add another expense. This is especially true if you're heading to a domestic destination, as you're likely covered by your regular health insurance. Stretching your budget to include travel insurance just isn't high on the list of priorities for many travelers.
But travel insurance might not cost as much as you think. Travel insurance provider Squaremouth states that a comprehensive policy that includes cancellation costs is around 5–10% of your total trip price. Policies that are less comprehensive cost less than that. Travel insurance can cover a huge range of things, from trip cancellation and interruption to loss or delay of baggage. With all of these benefits, buying travel insurance should be high on your vacation preparation to-do list.
Cancellation insurance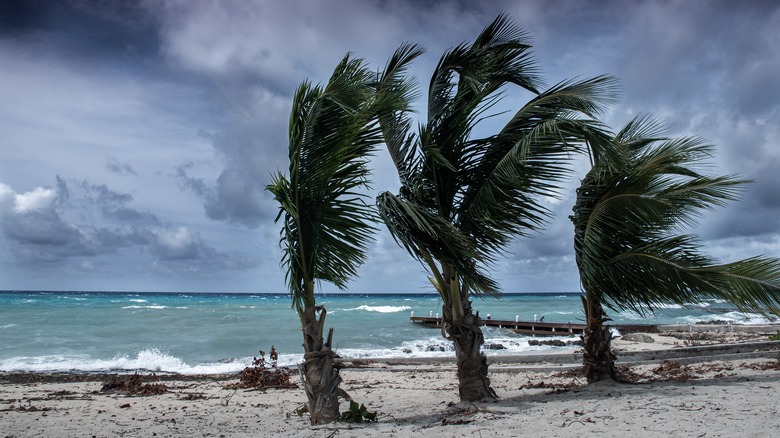 Drew McArthur/Shutterstock
Wherever you're traveling to, it's a really great idea to take out trip cancellation insurance. Unless your trip is 100% refundable for any reason, you're at risk of losing money if something happens before or during your vacation. Insurance provider Allianz can cover cancellation or interruption in situations like a serious injury or death to a traveler or family member, or due to a natural disaster.
If you're traveling to places where natural disasters occur regularly, like the hurricanes of southern Florida or the Caribbean, you absolutely want coverage for this. Allianz can also cover items you need to buy when baggage is delayed, so if your suitcase doesn't arrive, they'll reimburse you for essentials like underwear and toothbrushes.
You will want to buy travel insurance as soon as possible to get the full benefits of cancellation insurance. And, as the CDC recommends, check the policy wording carefully to make sure it covers everything you want it to.
Medical insurance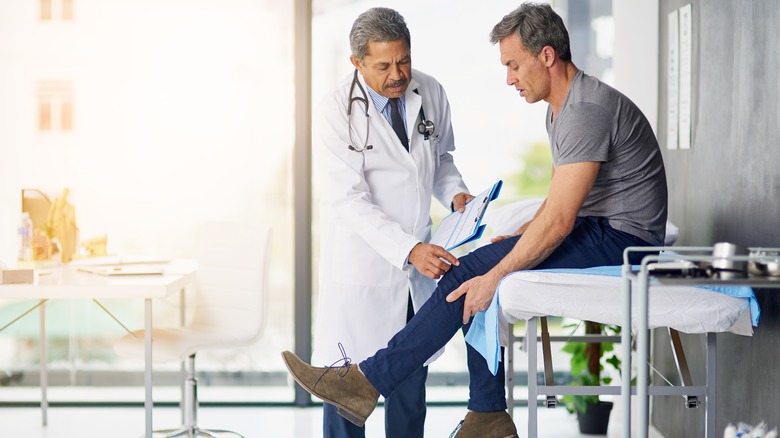 PeopleImages.com - Yuri A/Shutterstock
The U.S. Department of State has plenty of advice for people traveling internationally. Especially if you're going abroad, you should buy insurance before you travel. If you need healthcare while staying abroad, you're probably going to have to pay out of pocket, according to the CDC. While a minor injury might not cost you very much to have treated, a more serious medical condition could run to thousands of dollars.
If you're traveling to a remote area, or to a place where the medical facilities might not be up to the same standards as those in the U.S., you should add medical evacuation insurance to your trip. The CDC states that this can often be bought as part of your travel insurance policy. If you are seriously ill or injured while in one of these remote places, you will likely be flown out to receive a higher standard of medical care, either in a nearby city or back in the U.S. However, the U.K. government warns that this can cost tens of thousands of dollars. You can buy medical insurance up to the day before you travel, but it's always a good idea to do it well in advance. The short version: if you're traveling outside the U.S., buy medical insurance.