Here's How You Can Get Out Of Paying Hotel Resort Fees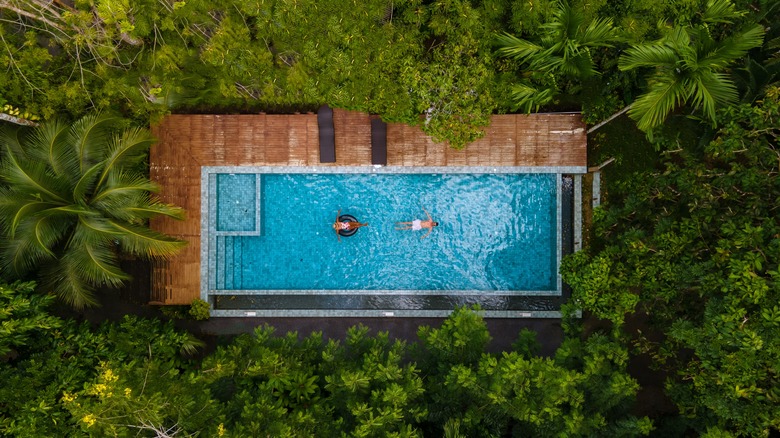 fokke baarssen/Shutterstock
Over the last few years, travelers have become increasingly aware of (and annoyed by) travel-related fees. While frustration has been directed at unbundled airfare practices, which introduced paying for checked bags and seat selection, hotels are now jumping on the nickel-and-dime bandwagon in the form of "resort fees."
Also known as destination fees, amenity fees, or resort charges, these mandatory resort fees are typically hidden from the advertised rate of the hotel room. In the past, resort fees covered luxury amenities only found at resort hotels. However, over time, basic hotels — with no resort-like amenities — began tacking on fees for a range of things. At some hotels, these fees may grant you access to a high-end gym or elegant pool, while other hotels charge resort fees to use the in-room safe or coffee maker.
The U.S. Federal Trade Commission has criticized hotels for implementing "partitioned" pricing strategies, which hide the room's full price until the final booking stage, but hotels continue to charge these late-game fees. Before booking, you often need to read the fine print or call the hotel's front desk to figure out what these fees actually cover.
With so many hotels now trying to normalize resort fees, it can be hard (though not impossible) to find a hotel that doesn't charge them. However, to help you book more budget-friendly stays, we'll also explore how to not pay resort fees when hotels charge them.
Use hotel loyalty points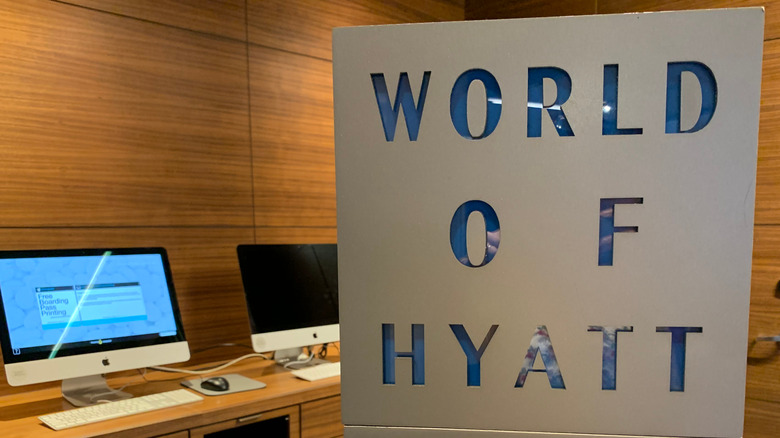 1000Photography/Shutterstock
While not every hotel charges resort fees, you'd be hard-pressed to find a hotel in popular destinations, such as Las Vegas or Hawaii, that does not upcharge in some way. if you can't find fee-free accommodations, one of the best ways to avoid resort fees is to use travel rewards when booking your hotel.
Hilton Honors and the World of Hyatt both currently waive their resort fees when you make an award booking. You may also avoid resort fees by earning elite status with certain hotel chains. However, it's important to note that not all hotels waive resort fees when using hotel points. In some cases, you can redeem points for the room but you'll need to pay cash to cover the resort fees.
Along with utilizing hotel loyalty programs, some travel-focused credit cards may reimburse you for resort fees through travel statement credits. While not the most immediate way to avoid resort fees, it's one of the perks of using a travel-friendly credit card.
Speak with the hotel directly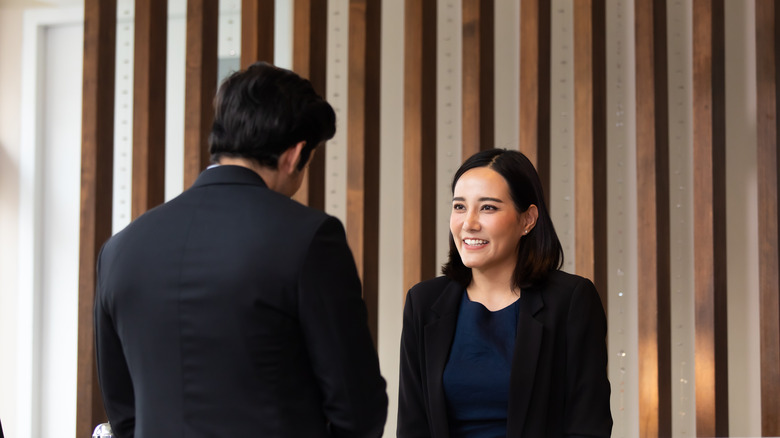 BigPixel Photo/Shutterstock
When exploring how to not pay resort fees, the best method is to avoid them altogether by choosing a fee-free hotel. If this isn't an option due to the particular destination or hotel's location, then speak to someone in person or over the phone concerning their resort fees.
Try to find out exactly what the fees cover before contacting the hotel. If you do not intend to use the amenities or services that the resort fees cover, then try to negotiate with the front desk or hotel management. Explain that you don't plan to use the in-room safe, make local calls, or exercise in the gym. If you express your interest in staying at the hotel — but can't justify paying resort fees — the hotel may be open to waiving the extra cost.
While speaking to the hotel directly isn't a surefire way to stay fee-free, the hotel may prioritize the occupied room over its fees. The resort fee scheme is designed to advertise lower prices while maximizing profits; not to lose business. Regardless, you won't know unless you ask.