What Is Unbundled Airfare And When Should You Take Advantage Of It?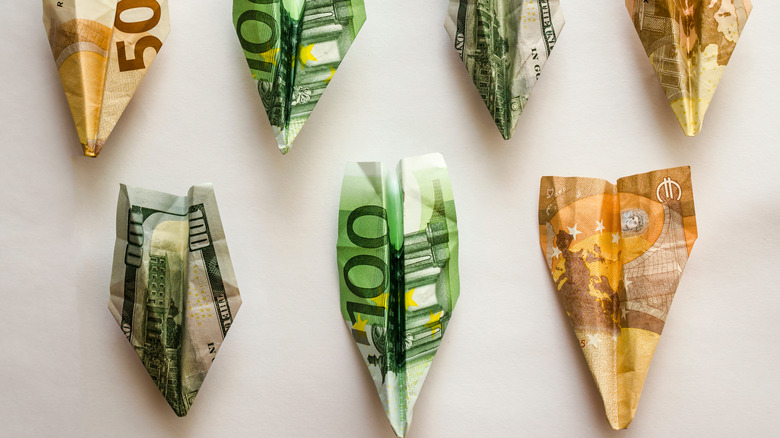 Kudryashova Vera/Shutterstock
The term "junk fees" has made headlines lately. And for good reason. More than a mere nuisance, junk fees can be misleading, predatory, and costly. In short, these fees are often hidden to obscure the actual price of something. While they're literally everywhere, from concert tickets to rental agreements, junk fees in the airline industry are found in the dustpan definition of "unbundled airfare."
In the past, as standard practice, your airfare's total cost typically included your fight, (at least one) checked bag, and seat selection. In the late 2000s, airlines began to rapidly "unbundle" these included services and options, opting for an à la carte, fee-based platform.
Airlines contend unbundled airfare provides more customer flexibility, which is true in a sense, but unbundled airfare also lack price transparency, making it difficult for travelers to compare true costs between flights. However, you can take advantage of unbundled airfare pricing, and in one specific scenario, an unbundled airfare could actually improve your flying experience. 
The dirt on airline junk fees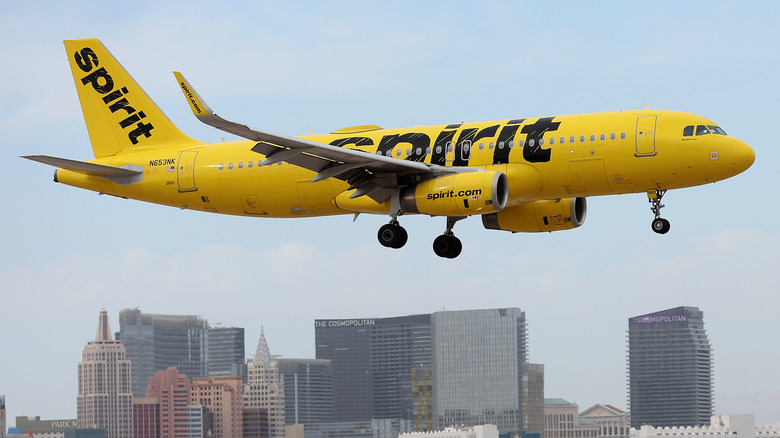 Justin Sullivan/Getty Images
While airlines defend unbundled pricing by citing improved flexibility, airlines make, well, a bundle through these ancillary fees. Before the widespread practice of unbundled pricing, U.S. airlines reported $464 million in baggage fee revenue in 2007. In 2019, U.S. airlines collected a record $5.1 billion in checked bag fees. And this is only one revenue stream in the add-on river of airline revenue.
Not surprisingly, major airlines simply took a page from the budget-airline playbook concerning unbundling prices. If you've ever flown Spirit or Frontier, you're familiar with their "nickel and dime" fee-based model, which helps supplement their almost unbelievable low airfares. In fact, up to 20% of Spirit's revenue is based solely on baggage fees.
While charging for seat selection is a relatively new add-on fee, airlines may've finally overplayed their hand. President Biden has reprimanded the practice as part of his promise to fight junk fees. And a new proposed rule would force airlines to seat families together (free of charge) when traveling with children under 13 years old. While this rule is not currently in effect, the pushback could mitigate some of the most unfair and misleading pricing practices.
Unbundling business may present new choices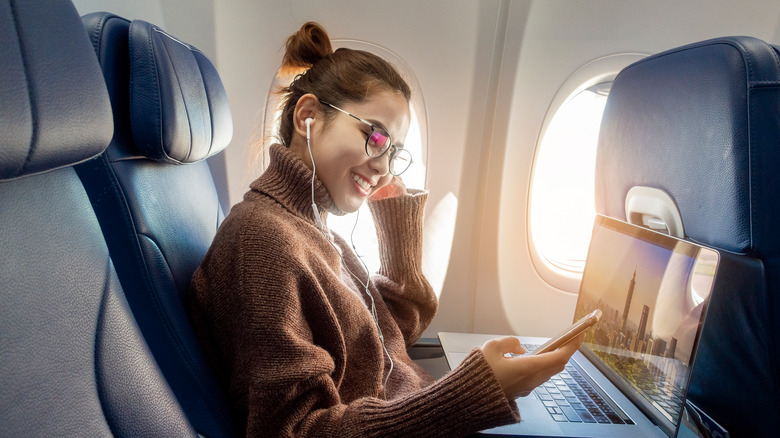 Thanakorn.P/Shutterstock
So, when can you take advantage of unbundled airfare? You probably already know the answer if you're a budget, solo traveler. If you don't check bags (even if they're free) and are pretty flexible with seating, you can save money with unbundled airfare. Much like budget airlines, you literally get what you pay for. However, there's a recent development in unbundled pricing that may actually improve flights for savvy travelers.
So far, we've only mentioned unbundled pricing regarding economy seating. However, some international airlines are beginning to also unbundle business-class airfare. Qatar Airways, Cathay Pacific, Finnair, and Emirates all offer some form of tiered business class experience, reflecting the unbundled pricing model.
In some instances, a business class seat without any add-ons may prove accessible to travelers who typically fly economy. While business class is presumably still more expensive than economy, you could be presented with a new choice: a preferred economy seat with a checked bag or a "roll-the-dice" business seat and a carry-on. That's actual customer flexibility.