5 Secrets For Finding The Perfect Travel Agent To Plan Your Trip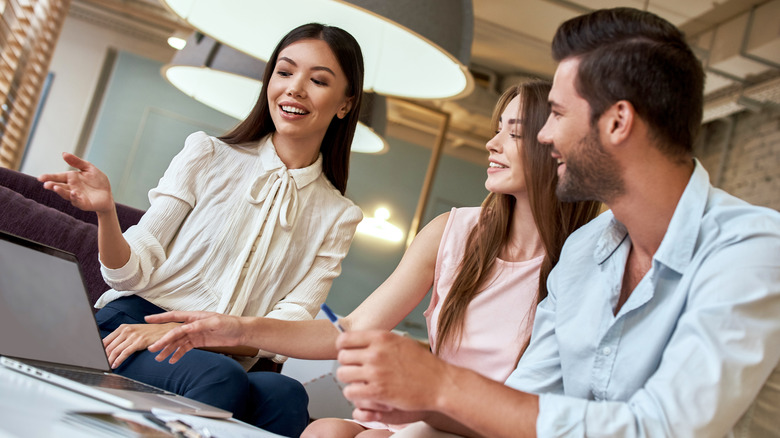 Dima_sidelnikov/Getty Images
There are many things that go into planning a trip. You'll need to decide where you want to go, how to get there, where you'll stay, and many more. The number of details to take care of can be overwhelming and so it's no wonder why some people hire the services of a travel agent.
A travel agent can make these and other travel arrangements for you. But, their most important role is that of a matchmaker between your needs and the myriad of businesses that offer travel-related services, such as airlines, hotels, restaurants, and tour providers. And, they make your travel seamless within your budget and preferences.
However, finding a good travel agent — or travel advisor, as they like to be called nowadays — can be difficult. With hundreds or even thousands of travel agents in a state, how do you choose which travel agent to work with? Read on to discover the secrets of how to find a good travel agent.
Ask about affiliations and certifications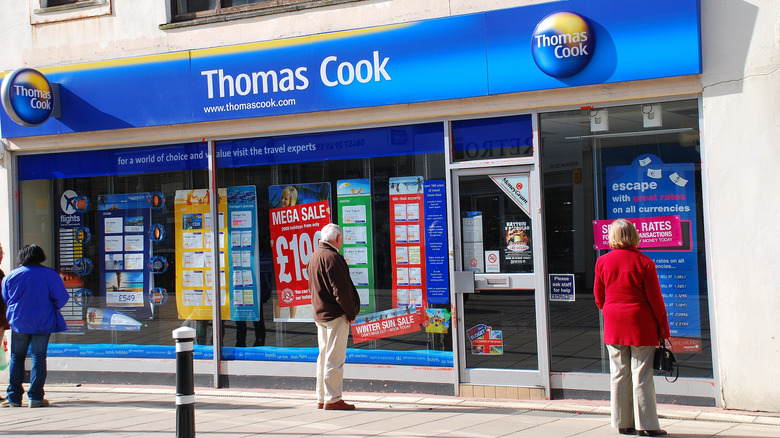 David Fowler/Shutterstock
The first thing you should look for in a travel agent is their affiliation. Being a member of the American Society of Travel Agents (ASTA), which is the largest association of travel professionals in the world, means your travel agent has been vetted and mandated to abide by strict rules and modes of conduct. Another good indication is if they're a member of the Association of Retail Travel Agents (ARTA), the biggest travel agent organization in North America. Or, if you're looking to book a cruise, a travel agent that's affiliated with the Cruise Lines International Association (CLIA) is your best bet.
Membership in a professional network matters because it's how travel agents can provide you with special perks, such as free breakfasts and upgrades. Virtuoso, the premier luxury network in the travel industry, told Forbes that the hotel benefits that affiliated travel agents provide their clients can average over $500 per stay. In addition, you can reach out to these professional networks should you have any complaints about your travel agent.
In addition to membership in professional networks, it's also a good sign if your travel agent is certified by The Travel Institute, a leader in travel industry education and certification in the world. This certification might mean that your travel agent has undergone training on specific destinations or specialties as well as industry best practices.
Look for local travel agents or ask for referrals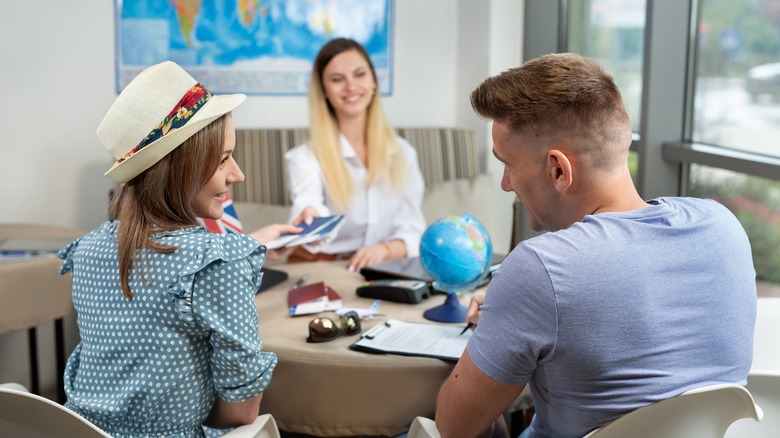 Studio Peace/Shutterstock
When it comes to travel agents, local is the way to go. It's easier for you to determine if a travel agent might be the one if you meet them face to face. If they work in an office, you'll be able to observe how they interact with other customers. And, if in-person meetups are not possible, talking to a travel agent on the phone or via Zoom can help you determine if they're the one for you.
Another great way to find the perfect travel agent to plan your trip is to ask for referrals from friends and families. This is especially helpful if you're having a hard time finding a good travel agent locally. However, just note that your family member or friend might have a different travel style than you, so their travel agent may or may not be a match, but it's a great place to start your search. You can also check ASTA's directory, Virtuoso, or do an online search for travel agents near you — as well as for those who specialize in your preferred destination or travel style.
Search for specializations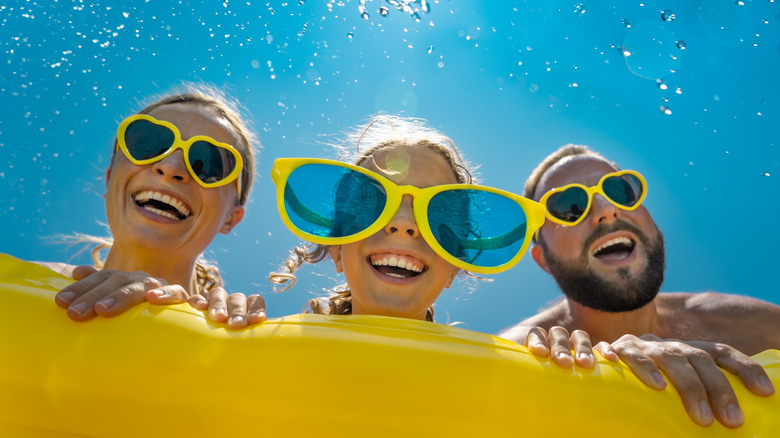 Sunny studio/Shutterstock
Working with a travel agent who specializes in the destination or travel type you have in mind is essential. You'll be tapping into their unique knowledge of the place or travel style as well as their network of travel suppliers. This takes the hassle out of having to research and vet a hotel, tour company, etc. on your own. Plus, they'll be able to offer you a great deal and add on some special perks too, thanks to their already established relationships with local connections and contacts.
ASTA and Virtuoso's directories also allow you to search for travel agents based on their specializations. On Google, simply type "[specialization] travel agent" or a variation of this search term. If you're interested in landing the perfect cruise, you can search for a travel agent who specializes in this area in CLIA's directory.
Interview or ask questions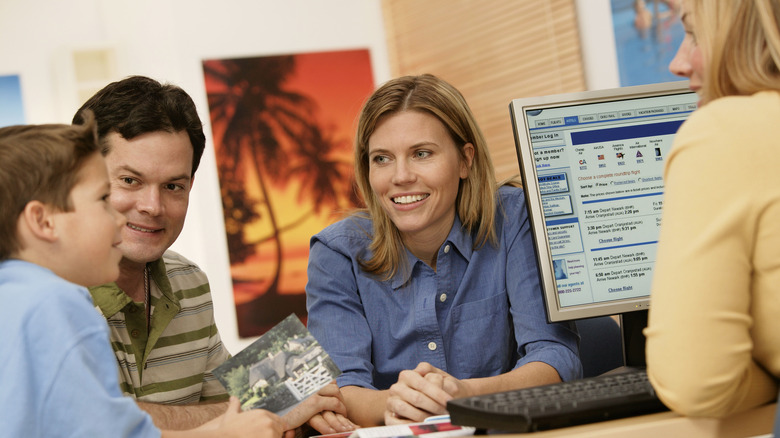 Comstock/Getty Images
In your search for the perfect travel agent, you'll find a number who may be a good fit for your needs. However, don't jump the gun before you've interviewed your top choices. You don't have to pick the first one you find.
Once you've found a travel agent you can potentially work with, it's critical that you ask them a lot of questions — and they should do the same in order to understand your travel style and needs. Inquire about their business, and fees and charges. Ask them about previous trips that are similar to what you're looking for and be upfront with your budget. You could also question them about their favorite destinations and personal travel preferences. You can — and should — ask for referrals too.
Bottom line: Look for an agent who listens and accommodates your requests instead of trying to sell you something. Someone who's proactive and offers alternatives is a great find. It's ideal to talk to your agent in person, but as already mentioned, if that's not possible, talking on the phone or via Zoom will do.
Pick the good ones, avoid the bad ones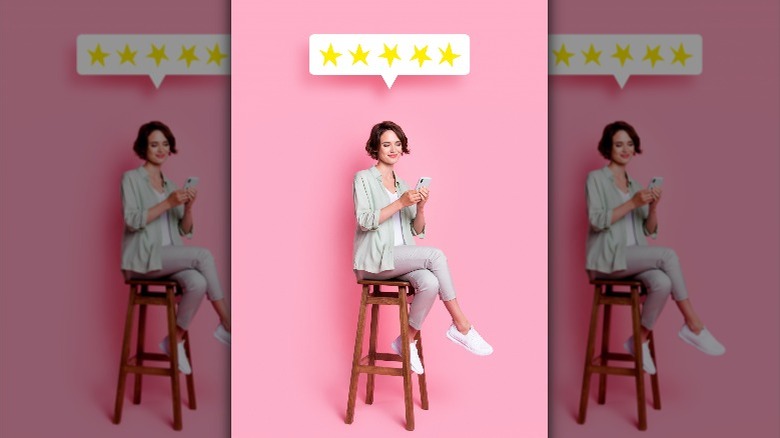 Roman Samborskyi/Shutterstock
Here's a tip you might not have heard yet: Research your travel agent's name + "complaints." The results should tell you a lot and help with your decision to work with this travel agent or not. Other telltale signs of a bad travel agent include having no real certifications or qualifications, doesn't explain clearly their fees and charges, asking you to pay only in cash, and pushing for items that don't add value or enjoyment to your trip, i.e., looking to make a commission.
On the other hand, a good travel agent understands what you want from your vacation. Asking you a lot of questions is a good indication of this. A prompt response, like replying within 24 hours, is also a sign of a good travel agent. They should also be transparent about fees and charges, and be able to explain clearly the terms and conditions of your trip. In short, a good travel agent is great at communicating. But, they should also be good at finding the best deals as well as be flexible and creative with the options they provide you.