How Booking A Cruise Through A Travel Agent Can Help You Get Better Deals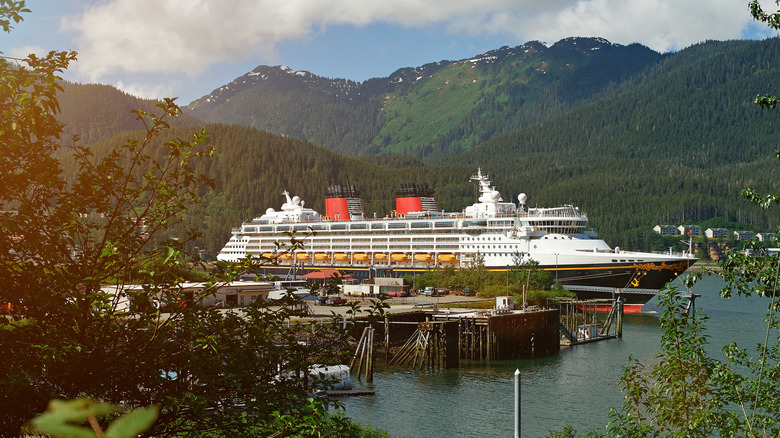 Dimarik/Getty Images
Knowing there's vacation time set aside on the annual calendar is always something to look forward to. The Federal Aviation Administration reports handling 45,000 daily flights on average. These numbers point to many travelers taking to the skies to reach their exciting getaway destinations when it's time to relax and unwind.
While air travel is a popular choice, a rising number of adventurers are taking to the high seas in pursuit of fun as well. The cruise industry is a growing force in global tourism. Over 30 million passengers step onboard cruise ships each year.
The expanding cruise industry provides travelers with more options than ever when it comes to itineraries and destinations. From scenic cold-weather cruises to Alaska and sunny Caribbean escapes to historical European holidays and global multi-month cruises, the options are vast and varied. Providing many full-time employees with work means the cruise industry also has the resources available to offer travelers choices when it comes to luxury, themed, or family-friendly cruise experiences.
Having so many options when booking a cruise is certainly exciting for travelers looking to personalize their getaway. It can also make the booking process complicated, especially for first-time cruisers new to industry specifics. Those who are looking to earn better deals on their sailing experience will often find a travel agent to be an extremely helpful resource when it's time to make reservations and put the details in place.
Partner with a professional who knows the industry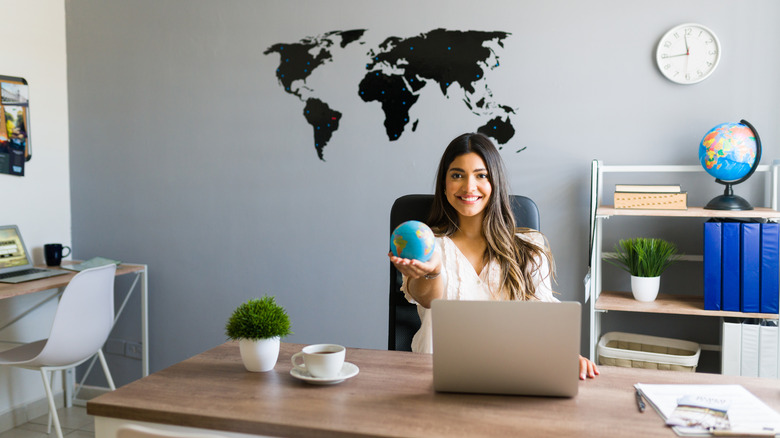 antoniodiaz/Shutterstock
Having a travel agent help you book a cruise is beneficial for many reasons. Whether you're a first-time cruiser or a seasoned sailor, partnering with an industry professional who understands the ins and outs can make the experience less stressful. Travelers will also find that working with a travel agent can save them time and money in the long run.
This is because many cruise travel agents maintain professional relationships with preferred cruise lines. There's a good chance travel agents have cruised with these companies themselves and subsequently negotiated special agreements that benefit clients they book. Special perks customers could potentially receive through booking with an agent can range from onboard cabin upgrades to champagne waiting to be enjoyed the day you embark.
When booking a cruise, there are many questions for travelers to consider beyond the itinerary. Travel agents can make sure you get the best deals across the board. From picking a cruise line that fits your travel style to understanding what the cruise fare entails, having a professional explain it can be a game changer.
Travel agents can also help you pick a cruise that fits your overall budget and preferences. Online cruise fares don't always include port charges, taxes, dining fees, entertainment, or shore excursions. A qualified travel agent can help you understand what's included, add extras as needed on your behalf, and make sure the experience matches your expectations.
Save money when booking and elevate the fun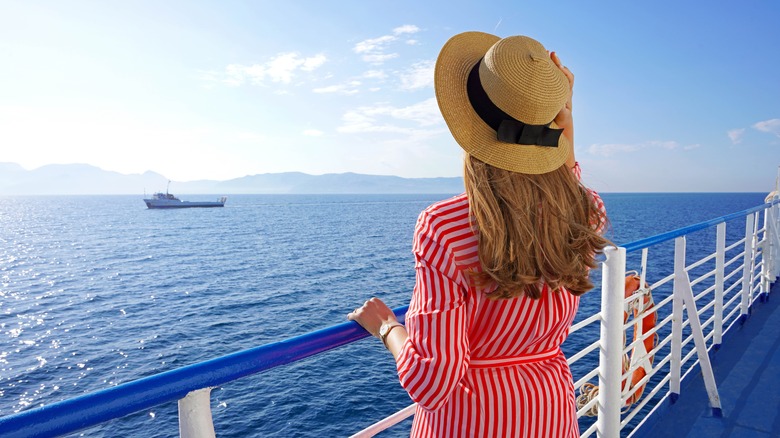 Zigres/Shutterstock
Unlike airline tickets, booking a cruise involves a passenger deposit followed by a final payment. Travelers who are unaware of this risk missing important payment deadlines. Working with a travel agent is a good solution to avoiding these financial pitfalls.
It's also important to recognize that with cruise lines, the location of cabins onboard affects the price point for travelers. Travel agents can fluently explain the differences between cabin types and pricing. This helps travelers pick a cabin that fits their budget, and best suits their sailing style.
Typically, travel agents who specialize in cruises make the majority of their income off cruise line commission. This can be particularly beneficial for group cruises. Travel agents can likely negotiate lower group rates and onboard packages thanks to their preferred agent status with particular cruise lines.
There's a good chance your travel agent can access sale prices before the general public as well within their agency partnerships. Some cruise travel agents can get travelers great deals when it comes to group travel packages with prepaid gratuities included. Additional extras potentially available through a travel agent can include onboard spending money or a dinner at an onboard restaurant that would typically be exclusively enjoyed for a fee.
Working with a travel agent is important when accessing cruise deals is your priority. You'll save money and time, and if anything goes awry, you'll have someone to call right away. This allows you to relax and simply focus on the fun ahead.