Is Disney World's Preferred Parking Pass Worth It?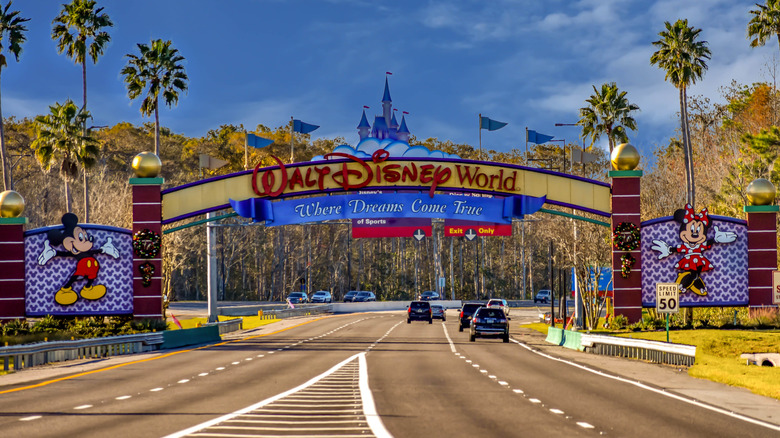 VIAVAL TOURS/Shutterstock
When you're traveling to Disney World with a vehicle, you'll have to think about parking. Fortunately, there are many ways you can score complimentary parking at the theme park. If you're staying at any of the Disney Resort hotels or you're a Disney Vacation Club member, overnight self-parking is free. Standard parking is also free for select Annual Passholders or if you're visiting any Disney Resort hotels. And, if you're going to the water parks, Disney Springs, or ESPN Wide World of Sports, you can park for free in these places as well.
If you don't fall into any of these categories, then you'll have to pay $25 per day for standard parking. Add $5 more per day if you're bringing a shuttle, RV, bus, limo, camper trailer, or tractor trailer. Meanwhile, preferred parking ranges from $45 to $50 per day, but if you received complimentary standard parking, you can upgrade to preferred parking by paying for the difference, which is about $20 to $25 as of this writing. You can use these parking passes at all four Disney World theme parks (Animal Kingdom, Hollywood Studios, Magic Kingdom, and Epcot). But, if you can pay less for standard parking, why should you pay more for preferred parking, and is it worth it?
Benefits of a preferred parking pass
The biggest advantage of a preferred parking pass is convenience. You see, when you buy a preferred parking pass, you're essentially paying to park closer to the park entrances, which assures you and any companions a short walk from the gates. Some consider preferred parking as one of the best places to park, aside from the Medical Lot and EV parking.
Being close to the park entrance will benefit you if you don't plan to arrive early to the theme park (e.g., you're planning for a midday or afternoon arrival) or if you'll be bringing along many items inside the park. For instance, families with young kids who'll need strollers, etc. will find preferred parking convenient as they won't be lugging along heavy items farther than necessary. Preferred parking is also super convenient after a park visit when all you want to do is hop in the car, head back, and get some rest.
However, the price is a big deterrent for many people. Remember, unlike standard parking which has a fixed price, preferred parking rates are seasonal and change depending on the date of your visit. But, if you're willing to shell out some money, you'll be guaranteed a spot near the theme park entrance.
When is a preferred pass worth it?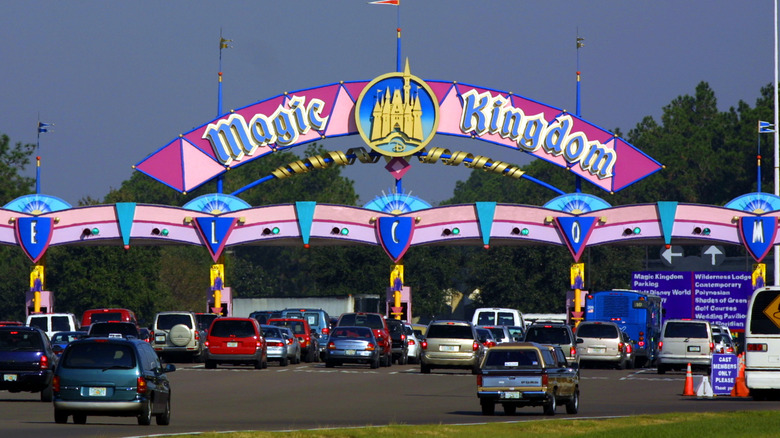 Joe Raedle/Getty Images
The question of whether or not Disney World's preferred parking pass is worth it really comes down to what type of park-goer you are and when you're visiting the theme park. If you don't mind walking a few minutes to the gates before and after your day at the park, then preferred parking won't be valuable for you. The same goes for those with older kids who won't be begging you to carry them after walking for some time. And, if you plan to rope drop or arrive early, preferred parking won't make sense to you either.
So, there are only a couple groups of people who will get the most benefit from preferred parking. The first are those who plan on visiting Disney World during a busy season or day and/or who won't be arriving at the parks early in the morning when the parking lot has many spots available. For this group, a preferred parking pass will provide them with a slot in the parking lot no matter what time they arrive.
Another group that will find the preferred parking pass worthwhile are families with young kids who are visiting during the busy season. While kids might still be brimming with excitement upon arrival, that might not be so when it's time to leave. Making a quick exit is paramount when you and the kiddos are tired and you have plenty of things to store away at the back or in the trunk. Or, if you simply want to lessen the amount of walking you have to do, a preferred parking pass will be worth it for you.