Yes, The Disney Vacation Club Is Worth It (And Here's How To Get The Most Out Of It)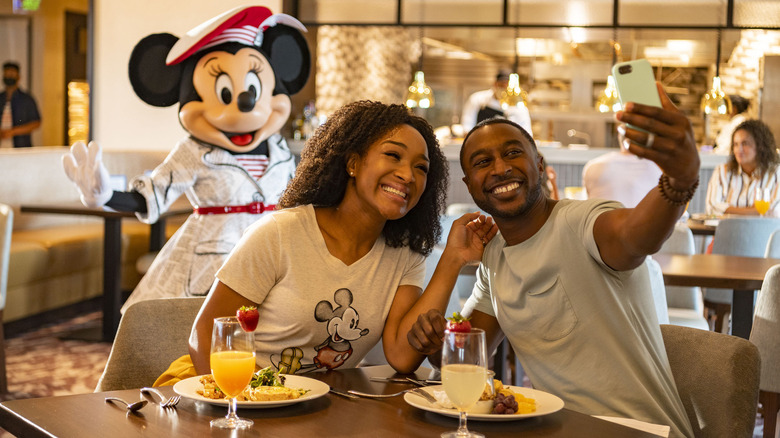 Handout/Getty Images
If you've ever wanted to stay at one of several Disney resorts, such as Disney's Riviera Resort, The Villas at Grand Floridian, or Jambo House or Kidani Village at Animal Kingdom Villas, then you've most probably come across Disney Vacation Club. Or, you might have actually bought one already. Whatever the case, the prospect of staying at an official Disney resort just adds to a magical vacation.
Disney Vacation Club — as you already probably know — works based on points which you use to pay for your accommodation. Like other timeshares, Disney Vacation Club allows you to own a piece of one Disney resort hotel, but points can also be used to book a room at other Disney properties. You'll receive a deed as proof of your purchase, but it's really more of a contract than a deed, as the agreement only lasts 50 years.
With such a long timeframe, you might be wondering if you have to use your Disney Vacation Club points every year to get the most bang for your buck. Fortunately, you'll still likely be getting your money's worth even if you only used your points at least once every three years. Less than that and you should seriously reconsider your purchase. But if you've already decided to buy one, here are the ways you can get the most out of your Disney Vacation Club.
Buy directly from Disney
If you haven't bought your Disney Vacation Club membership yet, the best place to purchase it is directly from Disney. Yes, there are resale markets out there that sell Disney Vacation Club ownership for up to half the price you'd get from Disney, but it comes with significant disadvantages. For instance, you won't be able to book a room at Disney's Riviera Resort if you bought your Disney Vacation Club on the resale market.
Another big disadvantage is you'll miss out on some pretty awesome perks. For one, Disney Vacation Club always guarantees you a room every year, thanks to a yearly points allotment that you can borrow from or bank for next year's use. Plus, you also get free parking — sweet! Another benefit is you can be a stone's throw away from the monorails and the parks, which is super convenient, especially for those who plan to rope drop.
Other perks cover park tickets, movie previews, and special events, such as Member Nights in the Park for exclusive time in the park with other Disney Vacation Club members. There's an exclusive lounge at the Imagination Pavilion in Epcot (the first one of possibly many others) with free Wi-Fi and soft drinks. You'll even get discounts for annual passes, dining, shopping, and cruises.
Stay at a Disney Vacation Club resort
There are 15 Disney Vacation Club resorts as of this writing, although Disney has announced more properties and is currently building others too. You have plenty of options to choose from. These Disney resorts are located in four states: California, Florida, Hawaii, and South Carolina.
However, your Disney Vacation Club membership also allows you to book rooms in non-Disney hotels, i.e., those under Resorts Condominiums International and Interval International. Resorts Condominiums International and Interval International are timeshare exchange networks where you can trade time at your resort with a week at other hotels, so you have more choices of hotels worldwide and you can book a room at any of these using your Disney Vacation Club points.
While this is the case, if possible, stick with the Disney hotels. Why? Partner hotels don't offer the same benefits as Disney resorts accommodation. For instance, not all Disney Vacation Club affiliate hotels offer free parking. Adagio Marne-la-Vallée Val d'Europe will charge you for parking. Neither do partner hotels offer Extra Magic Time, which is a benefit you can only get when staying at a Disney hotel.
Travel in a group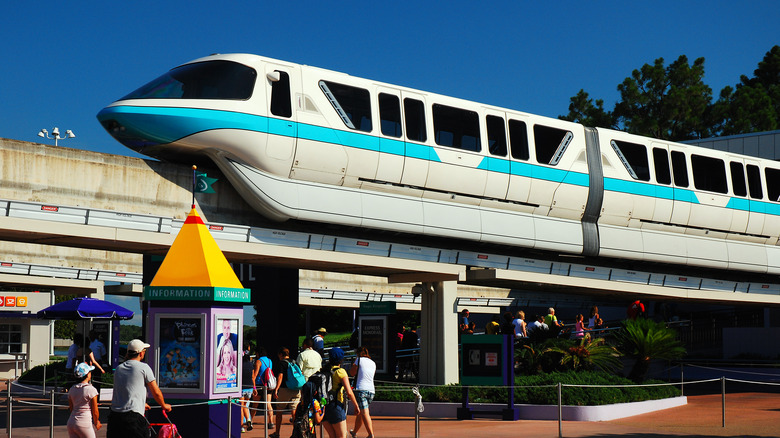 James Kirkikis/Shutterstock
Another way to get the most out of your Disney Vacation Club membership is to travel with many people or a large group. Of course, this is not necessary and you don't have to do this. Just know that you CAN do this if you want and save thousands at the same time.
How? Well, you see, Disney Vacation Club members can bring along other people to share their room without any additional fees. So, if you have a large family or travel frequently with other Disney-lover friends, then this is the way to go. Depending on your location, rooms at Disney hotels can accommodate up to 12 people, so you can invite a fairly large party to a magical Mouse holiday.
In addition, when you book and pay with points, you do so without any taxes or resort fees added (with the exception of Hawaii which has a small tax). Taxes are typically levied on customers, but as an owner, you don't have to pay these. Hotel tax can add up to 12.5% to the total cost of your accommodation, so again, more savings without sacrificing space and value. You can easily save thousands of dollars, especially if you vacation with a large group annually or frequently.
Rent it out
As mentioned before, you don't necessarily have to take a vacation every year to make getting a Disney Vacation Club membership worth it. If you're not planning a vacation this year and you're not banking your points to use in another year, you can rent out your Disney Vacation Club points and use the money to pay for maintenance and other annual fees.
You can rent your Disney Vacation Club points using timeshare rental platforms. And, because Disney resorts are popular with both domestic and international vacationers, you have a big market that's eager to book your room for a few days. You can even gain some profit if you list your Disney Vacation Club timeshare for more than its maintenance and annual fees. However, your listing price will depend on comparable listings, the asking price range, and the average nightly rate or fair market value.
Transfer your Disney Vacation Club timeshare to your children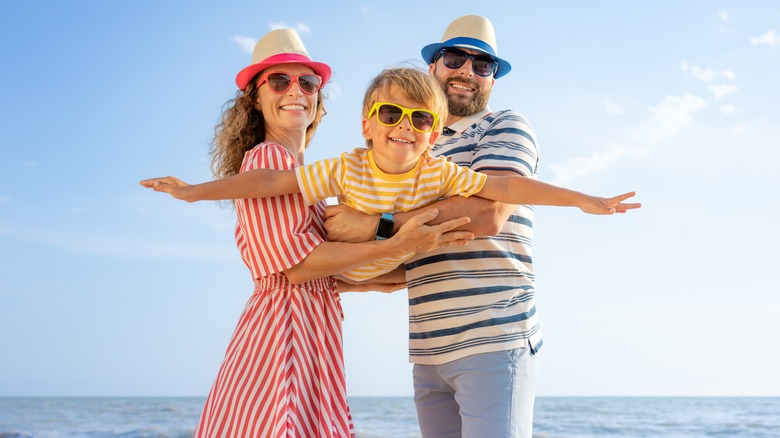 Sunny studio/Shutterstock
Although timeshares aren't considered investments, a Disney Vacation Club timeshare could potentially be an outlier or exception to the rule. You see, its resale market typically fares better than the typical timeshare resale market, where timeshares are often sold at a discount or bargain price. In other words, the typical timeshare depreciates or loses its value over time.
But apparently, your Disney Vacation Club timeshare's value remains close to its original price — some even increase in value, according to Mouse Travel Matters. What this means for you, if ever you're in the market to sell your Disney Vacation Club membership, is that you'll recoup most of your initial investment. Though with Disney implementing disincentives to those who buy from resale markets through various limitations, e.g., loss of certain benefits, who knows if this will remain the same in the future.
The point for all this discussion about resale markets is that your Disney Vacation Club is valuable and is something worthwhile to give or transfer to your children. Since your timeshare has a deed you can do this, so long as it has not expired or reached the end of the contract period yet.