Wave Season: Why It's The Most Affordable Time To Book Your Next Cruise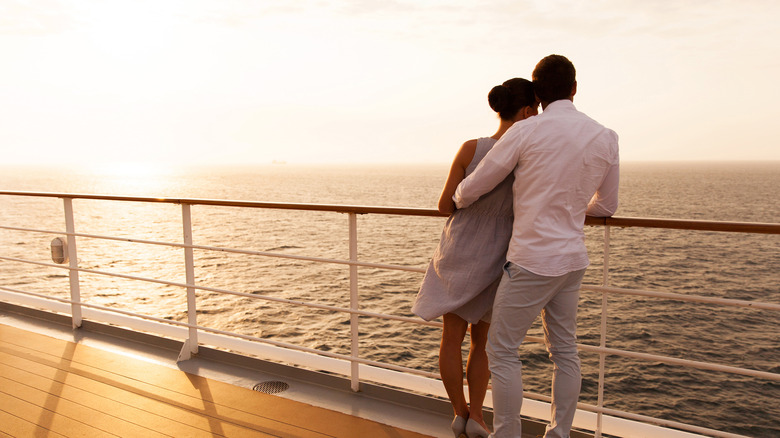 Michaeljung/Getty Images
Cruises have a reputation for being pricey vacations, but the cost of a cruise varies widely. If you set sail in November on a seven-night Caribbean cruise, you'll pay anywhere between $300 and $1250 per person on average. Of course, some of the cost depends on the ship, but you can make massive savings by doing one thing: booking during wave season. This is the most affordable time of year to book a cruise vacation, with operators offering deals galore. First, let's answer the important questions: what and when is wave season?
Most importantly, the "wave" in "wave season" doesn't refer to the waves in the ocean. We're not suggesting you head out on a cruise when you're most likely to get seasick. Wave season refers to the huge wave of promotions that cruise lines offer after the holiday period. This is usually between January and March, as cruise companies attempt to fill up their ships for the next 12 months. And it's not just that the price of the cruise itself is often cheaper; many companies offer all kinds of extras and perks to those who book early. If you want to cruise, book ahead and save.
The benefits of booking during wave season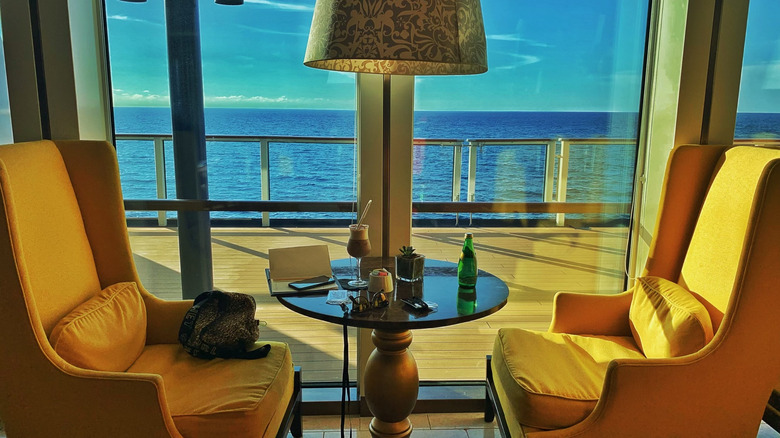 Deodhar/Shutterstock
The number one benefit is that you're going to save money on the fare when you book during wave season. On top of that, cruise lines offer all kinds of incentives to book during this time. Celebrity Cruises offer perks like discounts for third and fourth guests, a choice of free amenities like pre-paid drinks packages and unlimited Wi-Fi, as well as offers on upgrades. Other cruise lines might offer free airfare from some U.S. airports, onboard credit, and free shore excursions. When you take into consideration that, on top of the fare, cruisers spend another 34-–42% onboard, the best deal may not always be the lowest fare.
Another benefit of booking early is that you'll have the widest choice of cruises available. Almost all cruise lines have offers and your choice of dates and favorite cabin type will likely be open if you book far enough in advance. This is especially relevant if you're planning to travel during peak season or school and college holidays.
When and where you can go and how to book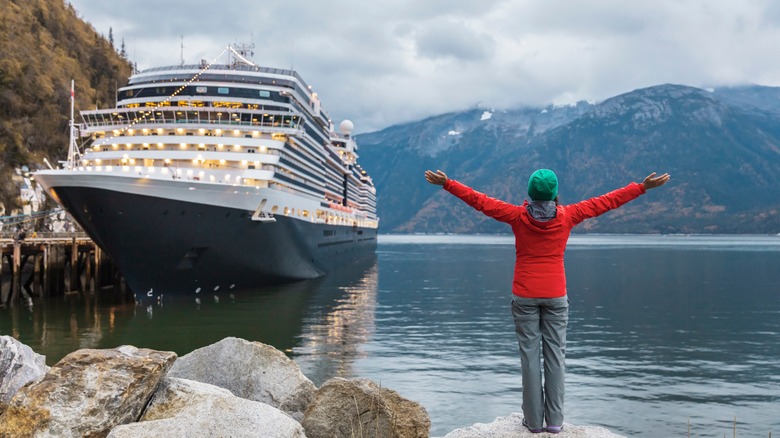 Maridav/Shutterstock
Wave season deals aren't limited to certain destinations or times of the year. So, whether you're heading south to soak up some winter sun in the Caribbean or north to cruise among the majestic landscape of Alaska, you're likely to find a deal. It's not just the big companies that participate in wave season either; smaller lines have sales and you can snag a deal on river cruises too. Seasoned cruisers and first-time sailers have equal access to the deals.
It's not difficult to find deals during wave season. The promotions are plastered all over the websites of cruise companies, and travel agents will also have access to these deals, or even add their own extras if you'd rather book that way. It's a great idea to follow your preferred cruise lines on their social media pages and sign up for their email lists to make sure you know about the start of the deals as early as possible.