Why September Is The Most Budget-Friendly Time To Visit Universal Studios Florida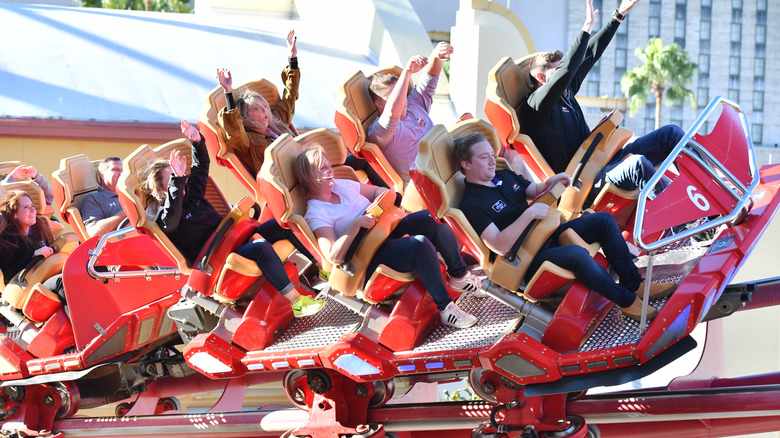 Julio Aguilar/Getty Images
Today's modern theme parks are undergoing an attractions "arms race" of sorts. Dreaming up and creating more immersive, extreme, and mind-boggling experiences, popular theme parks continue to push the boundaries of what's possible. Utilizing cutting-edge technologies and breakthroughs in mechanical innovations, the immersive nature of today's rides, experiences, and attractions at popular theme parks can be surreal. And when we mention making dreamscapes a reality, Universal Studios Florida, part of the Universal Orlando Resort, may be a quintessential example.
From taking the Hogwarts Express in the Wizarding World of Harry Potter to speeding through prehistoric jungles on the Jurassic World: VelociCoaster, Universal Studios Florida's rides and experiences continue to reinvest into world creation and innovation. However, this reinvestment comes with a cost, and we help foot the bill. If you're planning to visit Universal Studios Florida, then consider a September vacation. By planning wisely, you can experience the theme park's world-class attractions without spending an out-of-this-world ticket price.
Take advantage of dynamic pricing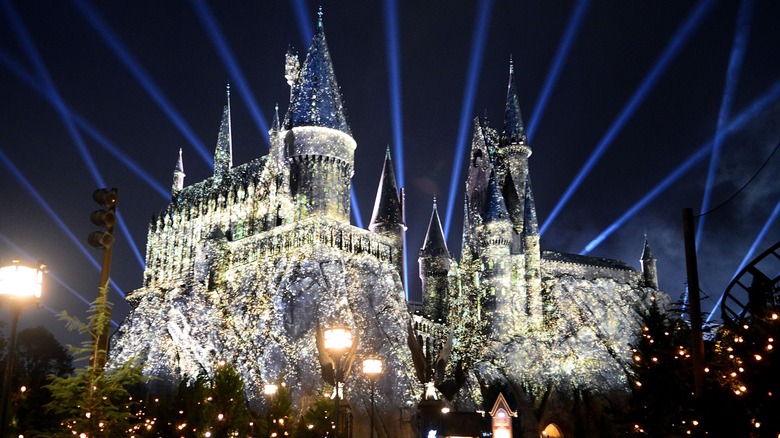 Gerardo Mora/Getty Images
While there's no "bad" time to visit Universal Studios Florida, September is typically the most budget-friendly month to visit. The reasoning is pretty straightforward. Although the theme park is awesome for all ages, it's still a popular family vacation destination. In September, most kids return to school, greatly reducing family trips. Not surprisingly, Universal Studios Florida experiences the largest crowds during the summer months, spring break, and other school-free holidays.
Universal Studios Florida now utilizes dynamic pricing. Simply put, dynamic pricing follows a supply-and-demand algorithm to set ticket prices. When the park experiences high demand for tickets and larger crowds, the ticket prices surge. When Universal Studios Florida welcomes fewer visitors, the park sets ticket prices lower to attract more patrons. And since Universal typically follows school schedules, the park's low ticket prices during September is an excellent opportunity for budget-seeking vacationers.
Save on travel and accommodations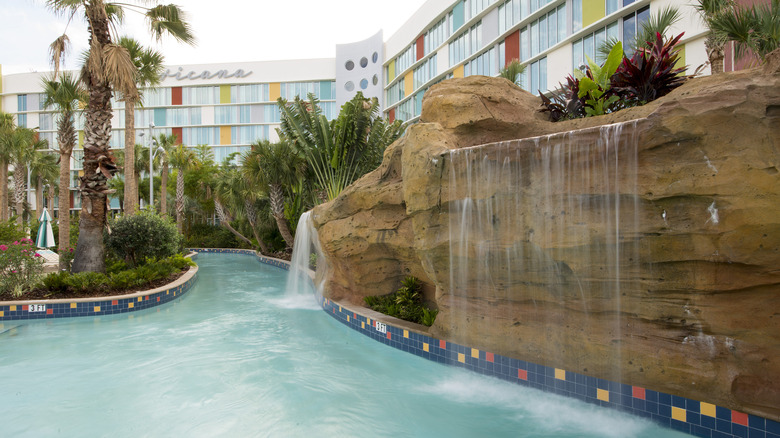 Handout/Getty Images
Along with lower-priced tickets to enter the park, you may also save on accommodations and travel. Much like the park's fluctuating prices, the travel industry also follows dynamic pricing models. As such, you may find lower-than-usual prices on Orlando flights and accommodations.
In fact, Universal Orlando operates eight resort hotels, with prices that should reflect occupancy levels. By staying in a Universal Orlando hotel, you may also receive additional perks, such as free express passes, early park access, and complimentary shuttle services.
While September is one of the most budget-friendly months of the year, there are a few caveats. Beginning in September and lasting until Halloween, Universal Studios Florida hosts Halloween Horror Nights, which is a popular event held on select nights. These nighttime events do not begin until 5pm, but due to their popularity, you may find larger crowds (and higher ticket prices) on weekends in September. However, compared to prices during other times of year, this increase isn't too scary.