Universal Studios Hollywood Or Universal Orlando: Which Is The Better Park For Your Family?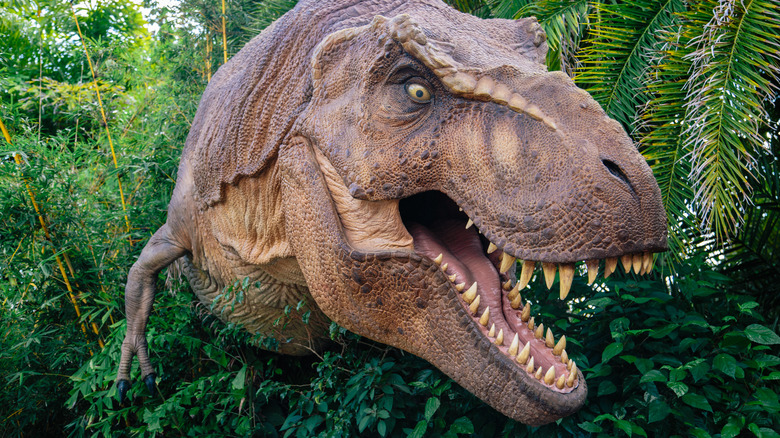 Luuk de Kok/Shutterstock
You live smack-dab in the middle of the U.S. and you're trying to plan a memorable family vacation. After hearing the impassioned yet relatively civil opinions of three young kids, a democratic family decision has been made. You're going to Universal Studios! After the debate floor clears, you start to research only to discover there are actually two Universal Studios in the U.S.
From St. Louis, you're either flying east to Universal Orlando or flying west to Universal Studios Hollywood. Ah, decisions. Both theme parks are world-famous attractions and ideal for family vacations, so there's no real wrong answer. However, although the theme parks share the same name, overall motif, and many of the same attractions, the two parks differ in several important ways.
To help you make an informed decision, we've put together a quick guide detailing how the parks are different, how they're similar, and which Universal park may better accommodate your family's unique travel needs and preferences.
L.A. hotels or Universal accommodations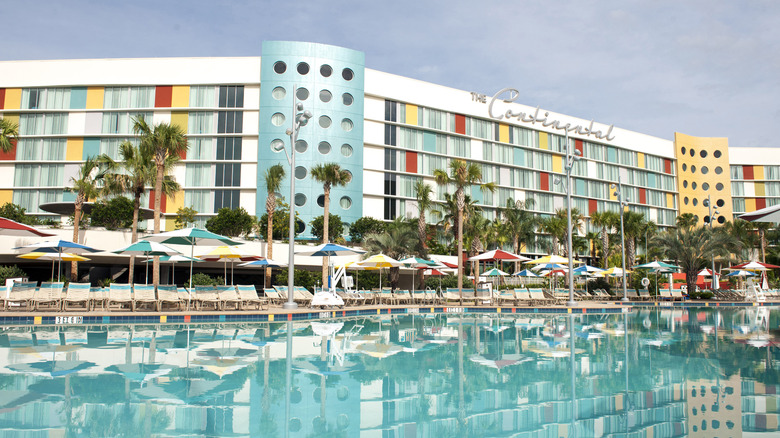 First, we'll start with the absolute basics. Bob Hope Airport (aka Hollywood Burbank Airport) is only 5.5 miles from Universal Studios Hollywood, while Los Angeles International Airport is about 25 miles from the park. In Florida, Universal Orlando is about 16 miles from Orlando International Airport.
While this may not seem significant, one big difference between Universal Studios Hollywood and Universal Orlando is accommodations. Universal Orlando offers eight on-site, Universal-owned hotels. By staying at one of these hotels, you may enjoy a few free perks, such as early admission and express passes.
Universal Studios Hollywood is not associated with any hotels, but there are a few hotels located nearby. While there are incentives to stay near Universal Orlando, the only real incentive to stay near Universal Studios Hollywood may be to avoid L.A. traffic. That said, a trip to Hollywood may not be as theme park-focused as a trip to Orlando, which may help inform your accommodation considerations.
Universal Orlando is actually three parks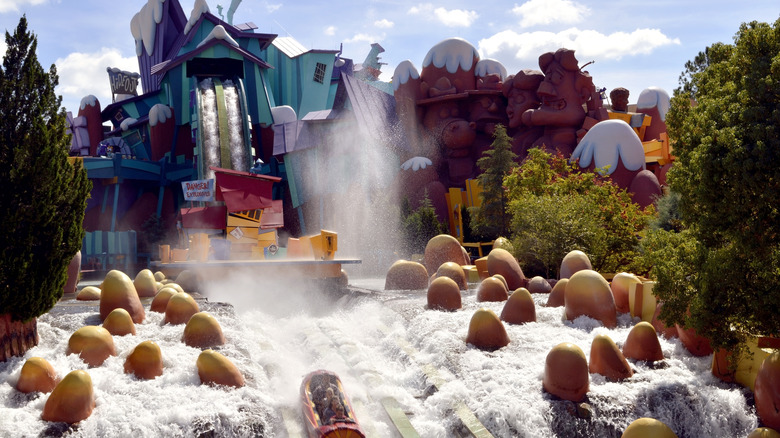 Peter Etchells/Shutterstock
There are a few reasons why a trip to Universal Orlando would be a more theme park-focused vacation, but let's start with sheer size. Universal Orlando spans a whopping 735 acres, while Universal Studios Hollywood is 415 acres, and much of the Hollywood park's acreage is dedicated to the actual movie studio.
Along with its size, Universal Orlando is actually comprised of three distinct theme parks: Universal Studios Florida, Universal's Islands of Adventure, and Universal's Volcano Bay, which is Universal Orlando's waterpark. While there's plenty to experience at both the Orlando and Hollywood parks, you'd need to dedicate much more time to explore all three parks of Universal Orlando.
However, don't let Universal Studios Hollywood's smaller size deter you. Remember, the Hollywood park is the original Universal Studios, named after the world-famous movie studio that still operates on the grounds today. And there are a few iconic highlights at Universal Studios Hollywood you won't find in Orlando.
Same, but different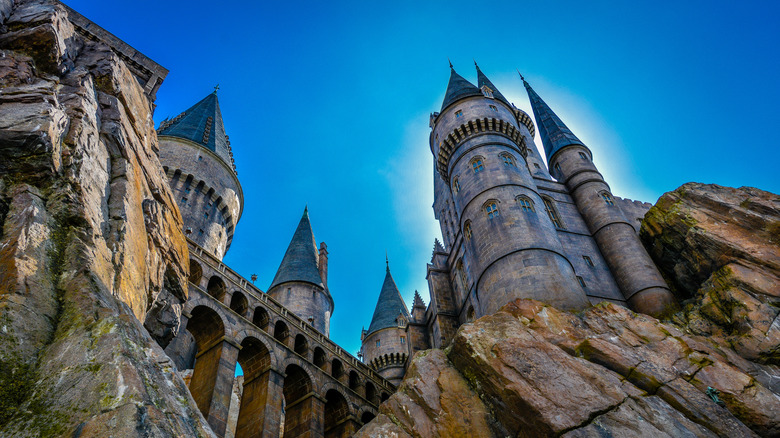 Chioric/Shutterstock
You'll find many of the same rides and attractions at both parks, including the Jurassic Park ride, the Revenge of the Mummy indoor rollercoaster, King Kong attractions, and the popular Wizarding World of Harry Potter. However, the attractions differ between Orlando and Hollywood.
For instance, the Wizarding World in Orlando is spread between two parks. This means you'd need a two-park ticket to explore it all. (You do get to ride the Hogwarts Express train.) Both Universal parks feature Hogsmeade Village and Hogwarts Castle, but Orlando does offer more rides. 
By visiting the Hollywood park, however, you'll have the opportunity to ride the iconic Studio Tour, which takes you behind the scenes of movie-making magic. On the tram tour, not only do you visit famous movie and TV sets, you take a few wild turns that place you in the center of the action. For example, the Fast and Furious and King Kong attractions are part of the tram ride. 
In Orlando, these parts of the studio tour have been made into stand-alone rides, which is a distinct difference between the two parks. Universal Studios Hollywood really does focus on the wonder and craft of movies, but when Universal Orlando opened in 1990, its motto was "Ride the movies!"
Motion picture magic or high-speed motion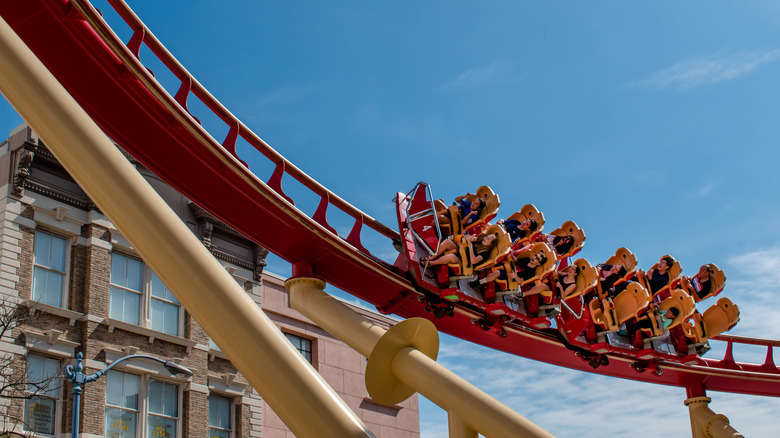 VIAVAL TOURS/Shutterstock
If your family is partial to high-octane thrills, then Universal Orlando would probably be the better choice. Although Hollywood features some rides for thrill-seekers, such as the aforementioned Revenge of the Mummy coaster, Orlando boasts eight roller coasters between Universal Studios and Islands of Adventure. Six are high-speed coasters, including the newer Jurassic World VelociCoaster and the Hollywood Rip Ride Rockit, a thrill ride in which you actually get to choose your own soundtrack while speeding along at 65mph. Meanwhile, two of the coasters at Universal Orlando are more family-friendly experiences.
However, what Universal Studios Hollywood lacks in velocity they make up for with Hollywood-caliber showmanship. In the vein of memorable movie-making, Universal Studios Hollywood features its world-famous WaterWorld stunt show and presents a variety of special effects demonstrations throughout the park. For movie fans, these demonstrations are both fun and insightful, not to mention immersive.
L.A. experience or theme park vacation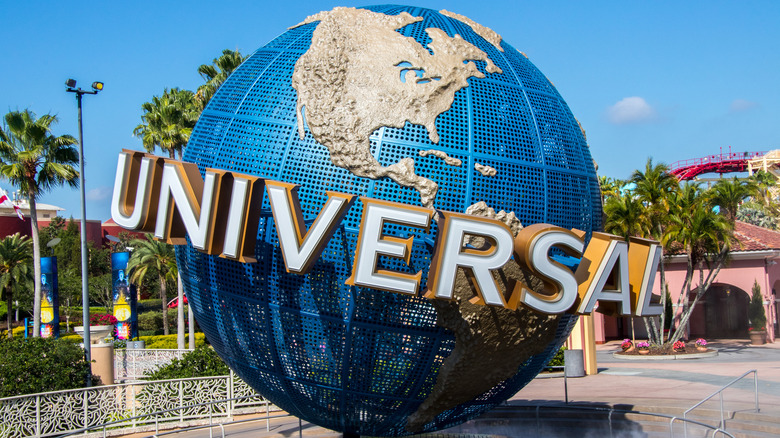 Samar El Atrash/Shutterstock
Ultimately, needing to decide between a trip to Universal Studios Hollywood or Universal Orlando is not a terrible dilemma. Both parks offer plenty of rides, attractions, and kid-friendly charm to create memorable family vacations. As mentioned before, you only need to decide the type of family vacation you'd prefer before choosing.
If you want to revolve the entire vacation around theme parks, then Universal Orlando is probably your best bet. However, if you consider visiting a theme park as only part of a larger itinerary, then Universal Studios Hollywood may be a better option. Also, while both parks offer plenty of age-appropriate rides, younger kids won't be able to white-knuckle Orlando's roller coasters, while older kids may find the Hollywood park's lack of rides a bit disappointing.
Both Orlando and Los Angeles provide plenty of activities outside the park, but Orlando's main draw is still its theme parks. In Los Angeles, there's plenty to see and do, which is perfect because Universal Studios Hollywood may only take a day or two to visit. Either way, it's your family's vacation, so maybe hold another meeting with your voters?