Everything We Know About Universal Studios' Minion Land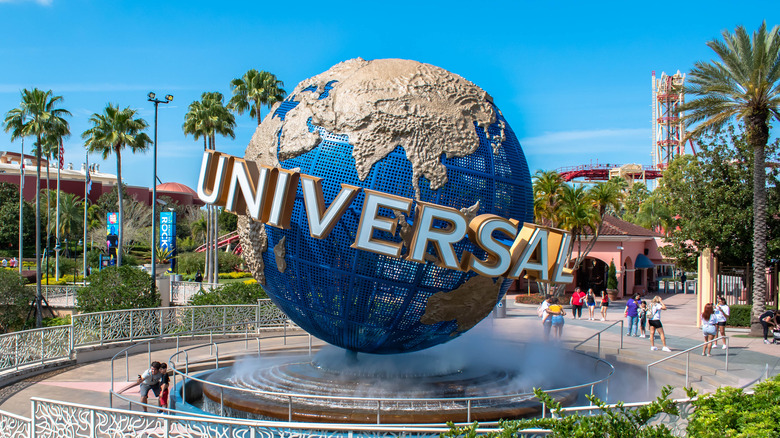 VIAVAL TOURS/Shutterstock
Universal Studios Florida is getting ready to heat up the summer with something cool: a new land. The theme park has announced the debut of Minion Land, obviously capitalizing on the popularity of the "Despicable Me" franchise, the "Minions: The Rise of Gru" film, in particular. "Minions: The Rise of Gru" was a hit summer 2022 film release, grossing $369.7 million domestically and $939.6 million worldwide, according to Box Office Mojo.
Reviews from movie critics ranged from mixed to positive, but audiences received it well, giving it an "A" rating via Cinema Score (per Reuters). The spinoff, a prequel to the original film in the series "Despicable Me" and a sequel to "Minions," got throngs of families hitting the theaters, and it seems Universal Studios wants the same response for its upcoming Minion Land. The Street observes, however, that Universal Studios might be stretching the use of the term "land" here, but notes that the real challenge for the theme park is if it can pull off making Minion Land an immersive and separate area with non-Minions-themed areas bordering it. We'll all have to wait and see, but right now, there's a lot of excitement.
Minion Land opening date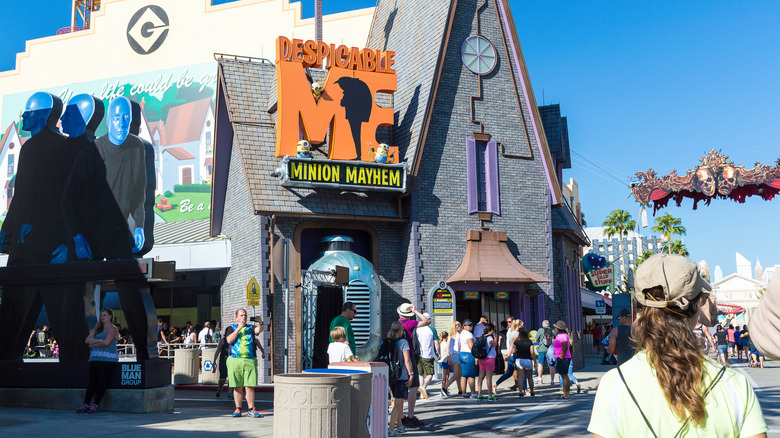 Craig Russell/Shutterstock
Minion Land will take over the space of what was formerly Production Central, a one-stop shop for film-related merchandise, according to WDW News Today. Construction is ongoing, though how much of the area the new land is going to cover still remains unknown. Minion Land will be heralded by Illumination Avenue, a main street near the entrance, and will include the existing Despicable Me Minion Mayhem ride, a new family-friendly attraction, a Minion-themed eatery, and more "surprises," per Undercover Tourist.
As to what these surprises might be remains to be seen, but the theme park's press release said these will be inspired by Illumination's popular characters (per WDW News Today). Minion Land is set to entertain park-goers starting the summer of 2023 (Universal Studios has not revealed the exact opening date as of this writing). The theme park is expected to make announcements as the opening date of the new land draws near.
New Minion Land attractions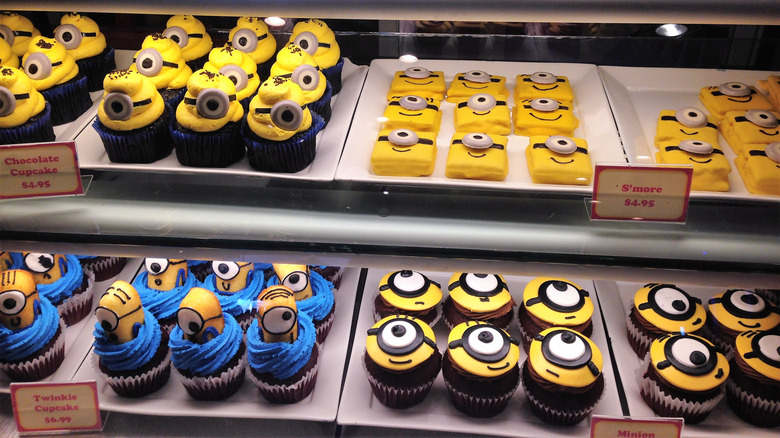 Weho/Shutterstock
The new attraction called Illumination's Villain-Con Minion Blast isn't your typical experience. You'll be on a "motion-based pathway" holding a blaster which you'll use to shoot various target items to earn points (via ClickOrlando) and cause chaos. It is Villain-Con after all, the biggest convention of criminals, and you're here to prove you deserve to join the Vicious 6 supervillains. The experience will come to life thanks to a combination of elaborate sets and innovative screen technology. Minion Blast will replace Shrek 4D, according to Inside Universal.
There's also going to be a new Minion Cafe. Universal Studios hasn't released any details about the eatery yet. But, if the menu is similar to that of Universal Studios Hollywood, then expect to see foods such as Nutella Banana Pudding and other banana-based items, sandwiches, savory chicken dishes, soups, and salads, according to The Points Guy and WDW News Today.