Can You Leave The Airport During An International Layover?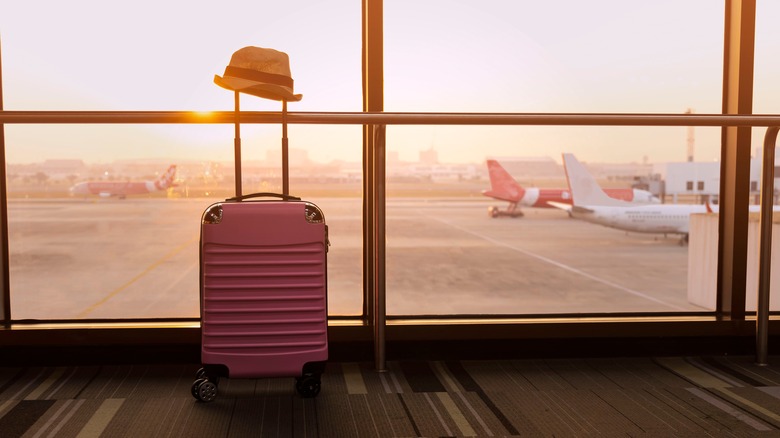 Nok Lek Travel Lifestyle/Shutterstock
Long layovers often inspire dread in travelers. However, they can provide an amazing opportunity to see somewhere that you hadn't planned to visit, pretty much for free. The question is, are you allowed to leave the airport during an international layover? The short answer is, probably yes. The longer answer is, it depends on the length of your layover, visa rules, whether you need to recheck your bags, and a host of other things.
First, how long should your layover be if you want to leave the airport? We recommend at least six hours. Remember that you'll need to travel from the airport to wherever you want to go (airports aren't usually in the city center) and that you'll have to go through security again when you return. If you need to pick up and then recheck your bags, add another hour and find somewhere to store your bags near the airport. You don't want to drag a huge suitcase through the streets of London for five hours.
Make a plan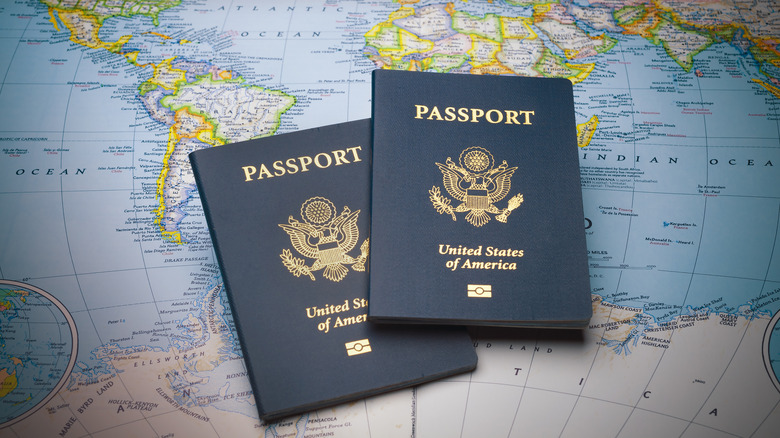 Maudib/Getty Images
If you know ahead of time that you're going to have a long layover, spend a little time planning what you're going to do. The first big thing to check is whether you need a visa for the country your layover is in. U.S. citizens can check the entry requirements to any country on the U.S. Department of State site. The good news is that U.S. passport holders can travel to most European, Central and South American, and Caribbean countries without a visa. (The UK and the European Union will introduce a pre-travel authorization system in late 2023.) Countries where you will need a visa or an electronic travel authorization include Australia, Brazil, India, and Kenya.
The next thing to look at is transportation. How are you going to get from the airport to the city or attraction you want to visit? There are organized layover tours in many cities — more on that in a moment — but in many places, taking public transport or a taxi will be convenient. In Europe, train or metro connections are almost always the best options to travel to and from the airport. This way, you can avoid getting caught up in traffic and the fear of missing your next flight. In London, you can travel from Heathrow to the center of the city in just 15 minutes by train; a connection from Schiphol to Amsterdam takes the same length of time.
What to do during a layover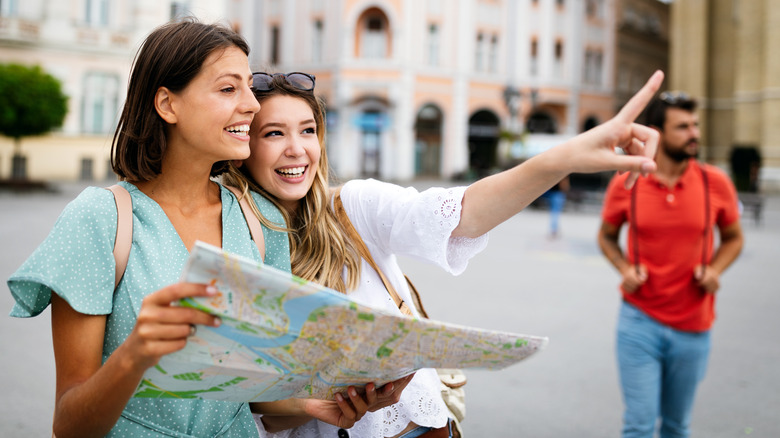 NDAB Creativity/Shutterstock
If you don't want to organize your layover excursion yourself, there are tons of companies out there vying to escort you around. Type "layover tour + [city name]" into a search engine and watch your options pop up. Read the reviews and descriptions carefully; reputable companies should have strict rules about the minimum duration of your layover. Several airports, including Singapore Changi, Seoul Incheon, Tokyo Narita, and Istanbul offer free layover tours into the city for all eligible travelers.
If you'd rather explore on your own, why not choose one main attraction and then spend the rest of your time wandering the city? Consider your layover a bonus trip, so don't put too much pressure on yourself to see everything. In London, for example, you might head to the fantastic (and free) British Museum, and then spend the rest of your time walking the atmospheric streets and popping into cafes. Getting some exercise during your layover will wake you up and help shake off the travel fatigue. Spending your layover outside of the airport will make it feel like part of your vacation, rather than a chore to be endured.