Discover Amsterdam's WWII History On A Walking Tour Through The Past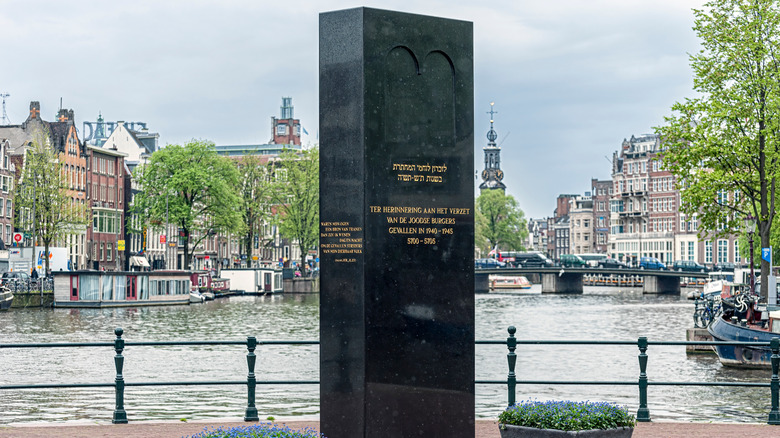 Chris Lawrence Travel/Shutterstock
Anyone who's read Anne Frank's "The Diary of a Young Girl" knows a little about what happened in Amsterdam during WWII. For a deeper insight into the city's wartime history, take a walking tour through Jodenbuurt, the old Jewish quarter.
First, a little history. For over 350 years, Amsterdam's Jewish community flourished, helping build the prosperity of the Netherlands and often working in the diamond trade, particularly in the 19th century. When the Nazis invaded the Netherlands in May 1940, there were around 75,000 Jews in Amsterdam. By the end of the war in 1945, at least 80% of the city's prewar Jewish population had died (per United State Holocaust Memorial Museum). It's this story that you can uncover on one of the many informative walking tours in the city. You have a choice of many different tours, from self-guided ones to others led by a local guide or historian.
Historical walking tours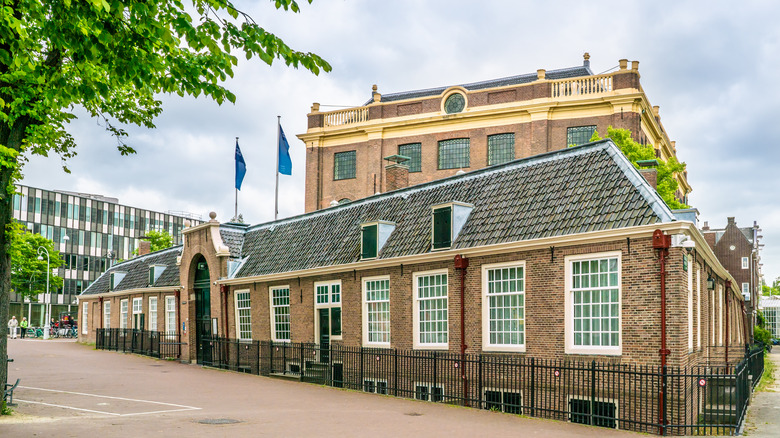 Ivo Antonie de Rooij/Shutterstock
As you wander through the pretty streets of the old Jewish quarter, you'll learn not only about the period of Nazi occupation but also broaden your knowledge of the Jewish population's contributions to the city from the late 16th century onwards. If you take the self-guided tour from GPSMyCity, you'll follow a route across Amsterdam's famous canals to see the Waterlooplein Flea Market, which was a Jewish market in the city until the Nazi invasion, and the Pinto House, the home of wealthy Portuguese-Jewish merchants from the mid-17th century.
During the guided tour from Get Your Guide, your guide will help you gain an understanding of the relationship between the Jewish community and the other inhabitants of the city as you pass locations like the Auschwitz Monument and the Headquarters of the Jewish Council. Both tours show you some of the area's synagogues and allow you to discover other famous places in the area, such as the Rembrandt House Museum.
There are also tours available from HistoryWalks, which come highly recommended by blogger Nomadic Matt. While the walking tour will show you the Jewish quarter, the bike tour follows a different route. You'll see the headquarters of the Dutch Nazi party and the Gestapo and hear stories of the Dutch resistance for a broader view of WWII history in the city.