Go Back To Hogwarts On A Walking Tour Of Edinburgh With All The Important Harry Potter Destinations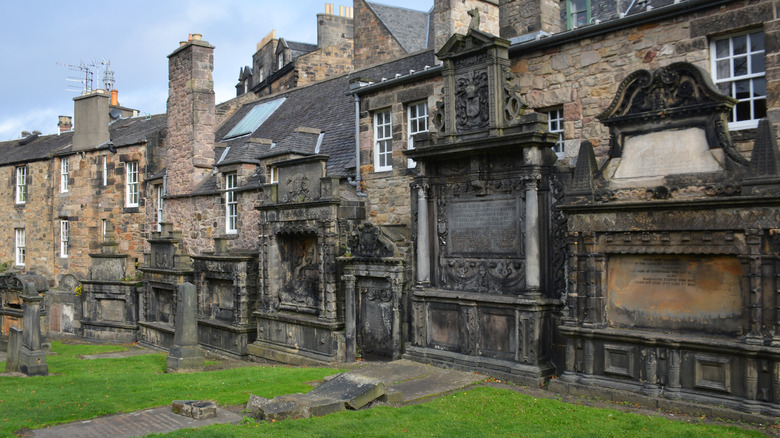 Vintagepix/Shutterstock
Are you a fan of the magical world of Harry Potter? Do you dream of visiting places where J.K. Rowling reportedly found inspiration and ideas for the books? Well, now you can make your fantasies a reality on a walking tour of Edinburgh in beautiful Scotland, the one-time home of J.K. Rowling and the place where she wrote some of the Harry Potter series.
Whether you're a die-hard fan or simply curious to explore Edinburgh, J.K. Rowling's Edinburgh & the Writing of Harry Potter tour is perfect for you. You'll get to walk the same cobblestone streets that Rowling did and visit some of the sites that reputedly served as inspiration for Harry Potter's adventures. From the Balmoral Hotel to the iconic Greyfriars Kirkyard, you'll get a behind-the-scenes look at this captivating city and its connection to the wizarding world. So if you're ready for a magical journey, don't miss out on this one-of-a-kind tour.
Harry Potter in Edinburgh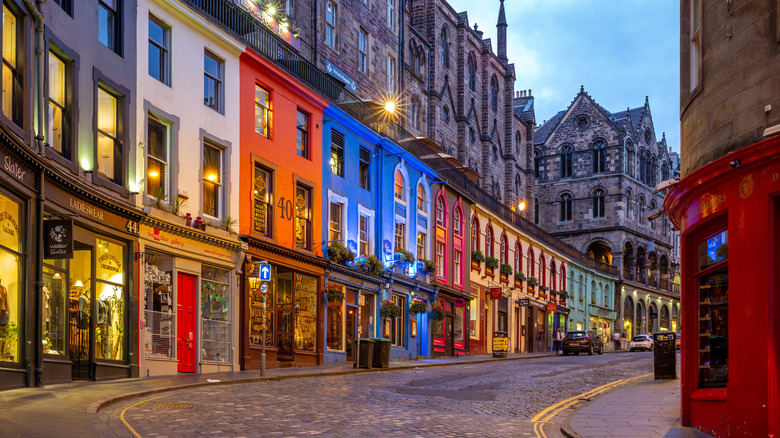 Richie Chan/Shutterstock
In true Hogwarts fashion, the tour begins with sorting the visitors into their own Hogwarts houses. Among many other destinations, the tour takes you to the Museum of Scotland and Greyfriars Kirkyard, which is a graveyard full of gravestones that allegedly inspired some of the character's last names in the Harry Potter series, including Tom Riddle. The tour also takes you to Victoria Street, which looks just like the books' descriptions of Diagon Alley. It's full of vibrant and colorful shops and boutiques that contrast nicely with the old brick stones. History lovers will appreciate the National Museum of Scotland. Meanwhile, another location that supposedly served as inspiration for the Hogwarts School of Witchcraft and Wizardry is George Heriot's School.
The Harry Potter walking tour is truly magical as visitors get to see firsthand where J.K. Rowling is said to have found inspiration for the characters and the world of Harry Potter. This Edinburgh walking tour will certainly provide many Potterheads with a magical time.