The Best Way To Get Around Amsterdam In Order To Make The Most Of Your Trip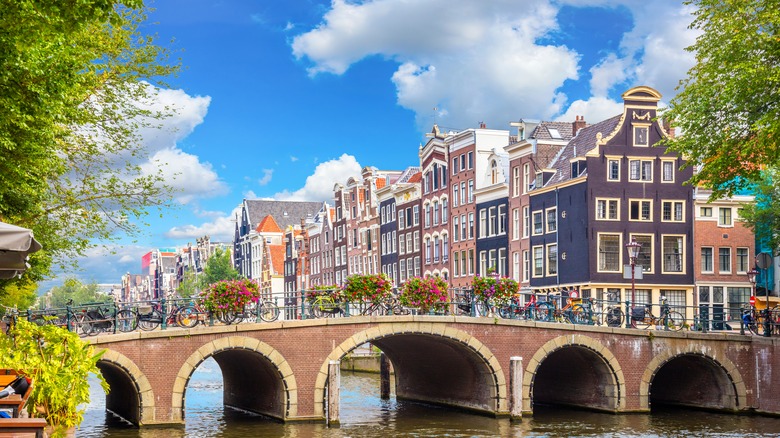 Taiga/Shutterstock
Amsterdam, one of the most beloved European cities and a must-see travel destination for explorers, is full of engaging activities and gorgeous sights within the city. Walking along the canals of Amsterdam, you will see tall, colorful Dutch Baroque houses lining the streets. Filled with music and laughter, Amsterdam is a memorable city for all kinds of tourists. Whether you are looking for museums to muse at art during the day or want a night on the town, you are bound to have days full of exciting moments.
No matter what you are planning to do in Amsterdam, it is likely that you will encounter a need to get from Point A to Point B. If you are unsure about the best way to get around the city, no worries. Amsterdam is a walkable city that also has an affordable public transportation network. If you are planning a trip to this artful city, here is the best way to get around.
If you can, bike around Amsterdam during your visit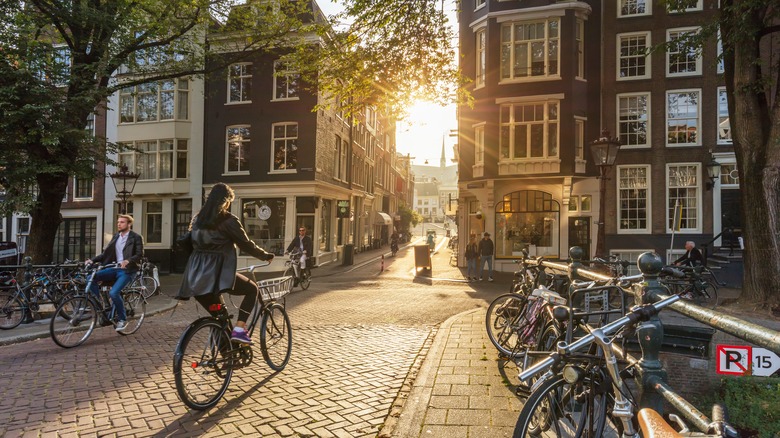 Taiga/Shutterstock
Amsterdam is known for being one of the most walkable and bike-friendly cities in the world, according to Travel Awaits. While train, bus, car, and even boat are all options for traveling from place to place in the city, renting a bike will make you blend in even more with the Dutch. The city is often called the "Bike Capital of the World," according to BootsnAll. Luckily, plenty of businesses rent out bikes for a few hours or the entire day for tourists visiting Amsterdam.
You will likely need to brush up on your biking etiquette if it has been a while since you have ridden your bike. Most cyclists in Amsterdam do not wear helmets, so it is extra important to signal your turns, according to BootsnAll. However, since biking is so common in the Netherlands, drivers and pedestrians are used to looking out for bicyclists. Make yours an unforgettable trip to Amsterdam by biking around the city just like the Dutch.