Why Seasoned Travelers Always Rent A Car When Visiting Northern Ireland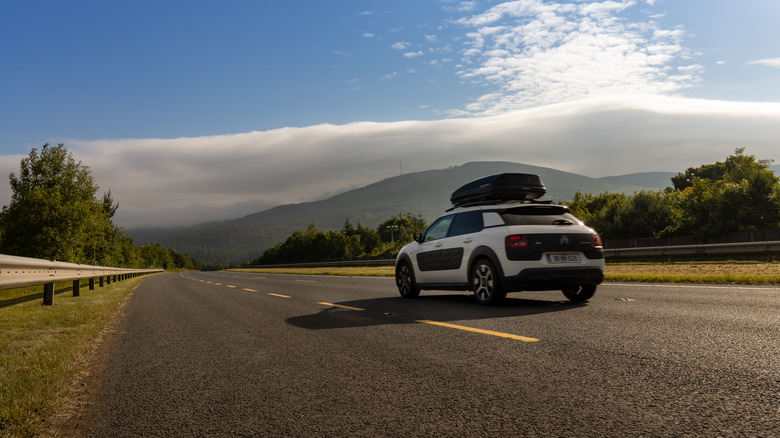 Alex_An_Der/Shutterstock
Northern Ireland is a perfect destination if you love the outdoors, the Irish Sea, castles, and Irish history and culture. There is no short supply of rolling green hills, breathtaking coastlines, and fascinating cities. Whether you're looking for a cultural experience or exploring strange natural wonders, Northern Ireland will provide it.
You will find rural and small-town villages outside the big cities in Northern Ireland, so exploring the country presents a challenge without the correct mode of transportation. For this reason, many seasoned travelers, such as those behind the The Planet D, recommend renting a car while visiting Northern Ireland. A rental car provides you with an easy way to explore the backroads, discover hidden (and not so hidden) gems, and make the most of your time without relying on the timetable of a day's trip from a bus tour company. Other numerous benefits of renting a car when visiting Northern Ireland include convenience, cost savings, and travel flexibility. So, if you're looking for the best way to explore Northern Ireland, do as the seasoned travelers do and consider renting a car and completing a road trip through this beautiful country.
Benefits of Renting a Car in Northern Ireland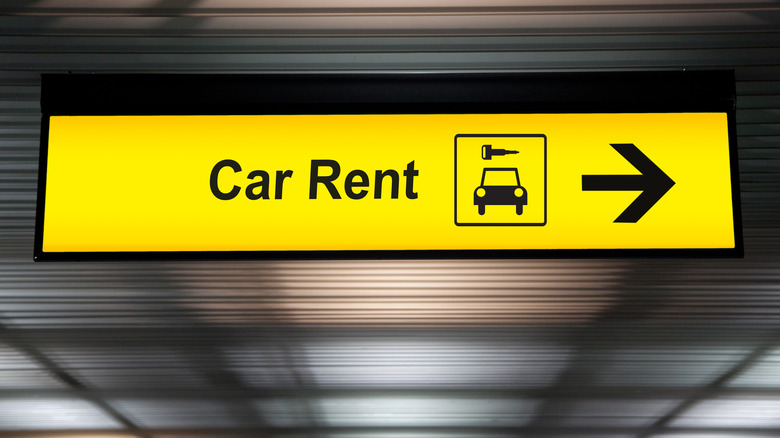 Asiandelight/Getty Images
One of the main benefits of renting a car in Northern Ireland is convenience. You can explore at your own pace and take your time exploring the roads or make spontaneous stops when you pass an interesting place that is not on your itinerary. You can also adjust your travel plans based on your particular places of interest, such as exploring Giant's Causeway, the Marble Arch caves, or the most-photographed destination in Northern Ireland, Bregagh Road, and its Dark Hedges.
When you rent a car, you can drive to these remote places, which you might otherwise miss when traveling by bus or train. Furthermore, you can even stay out longer as you have the convenience of being able to drive back to your accommodation when you want to rest.
Another benefit of renting a car is that it saves on costs. You will save money on transportation costs to far-away locations and not rely on a fixed itinerary or schedule from a bus tour company. Plus, there is nothing more unique than experiencing the nature of Northern Ireland by driving along its scenic roads.
How to Rent a Car and Tips for Driving in Northern Ireland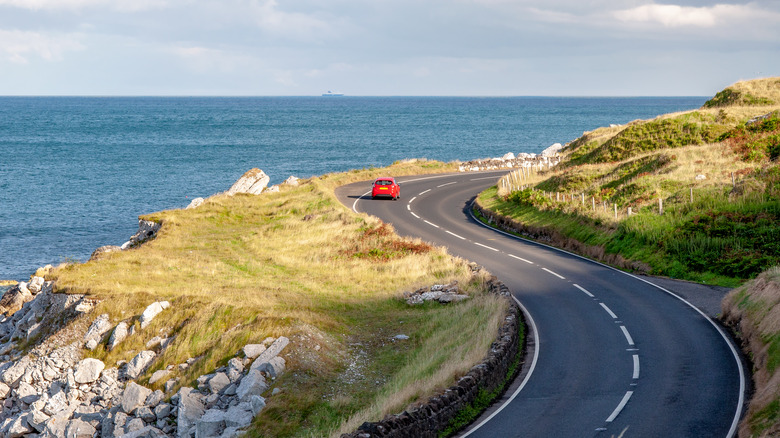 Nahlik/Shutterstock
Renting a car in Northern Ireland is relatively easy, and the country calls it car hire, according to XYU and Beyond. Car hires are available at the Belfast International Airport and the Belfast City Airport from reliable rental companies, including Avis, Budget, Europcar, Hertz, and Enterprise. Ensure you check the car hire rental rates for each company during your proposed travel dates and compare them to choose the best rates available. Travelers are required to provide a valid US passport, be at least 21 years of age, and have had a driver's license for at least one year before your trip, according to The Planet D.
As part of the process, you will need car insurance with a collision damage waiver as it is mandatory, according to Ireland Family Vacations. It will add a few additional costs. Furthermore, if you're under 25 years old, you may be charged a surcharge per day depending on the car hire company of choice. Lastly, you will likely receive a manual transmission car, but automatic transmission cars may be available at an additional premium charge.
Some tips to make your road travels in Northern Ireland easier include bringing a few essential items, such as a first-aid kit, water, and snacks, and checking to see if the car has a working spare tire and jumper cables. Familiarize yourself with local traffic rules, and remember to drive on the left side of the road.