Steamboat Springs, Colorado Is The Ideal Winter Sports Destination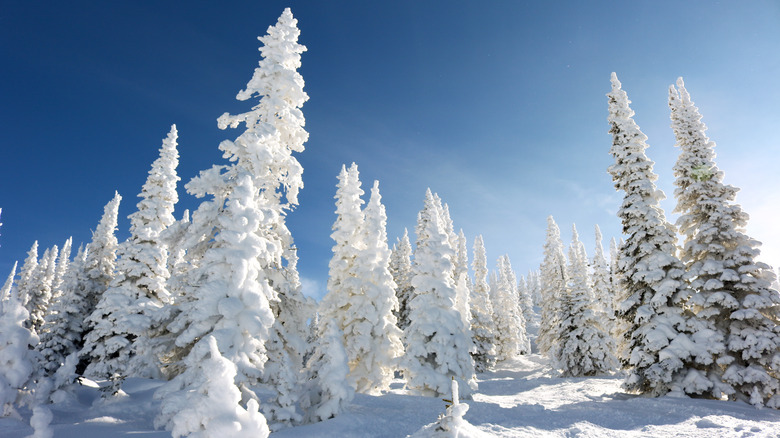 Diana Gramlich/Shutterstock
If you travel from Denver, you'll reach Steamboat Springs after driving 156 miles. It's a long drive but if you're a winter sports fanatic, then it's worth it. Spending a few days in this city in the Yampa Valley for some exhilarating time in the snow will create moments you'll want to replicate. That's why some people come back to the slopes every year, to say nothing of those who have actually called it home, like late professional skier Buddy Werner, who was from Steamboat Springs (per the Bud Werner Memorial Library).
While Colorado is home to nearly 30 ski resorts, it's likely that no other place can boast of being the "land of 100 Olympians" but Steamboat Springs. Yes, finding many winter sports professionals all in one area is commonplace here. The city has more Olympians than any other town in the country. Steamboat Ski & Resort Corporation writes, " ... [Y]ou're just as likely to share the gondola with an Olympian as you are to be in the checkout line at the local market next to one or enjoying one of the free concerts with an Olympian." You're not in the Olympics; it's just another day on the slopes here in Steamboat Springs, as Matador Network puts it.
Champagne Powder snow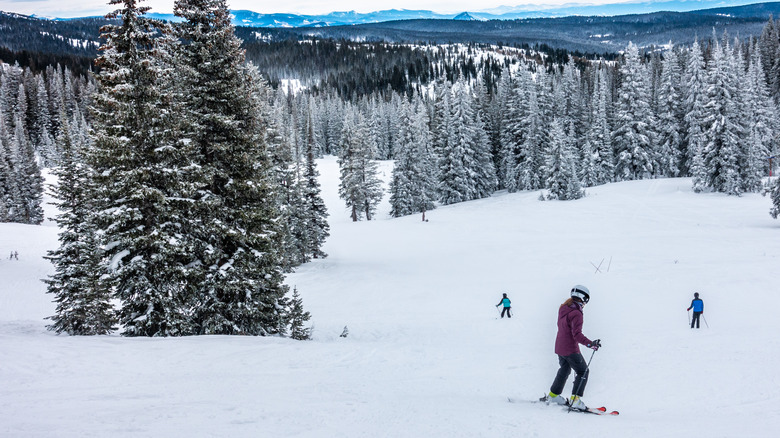 David A Litman/Shutterstock
When you think about winter sports, the first thing that comes to mind is skiing, and what better place to go skiing than at one of America's favorite skiing destinations, Ski Town, U.S.A., i.e. Steamboat Springs, Colorado? What makes the town popular among skiers is its Champagne Powder snow which provides the perfect condition for skiers — and other winter sports fans — to do their thing in the mountains. Unlike the typical wet and heavy snow in other areas, the white stuff here is lighter and drier than most. You don't have to struggle with it, according to The Points Guy.
But powder days aren't only good for skiing — whether you're into alpine, cross-country, or Nordic skiing — it's also a good time for other winter sports. At Steamboat Springs, you can snowboard, snowshoe, and ice skate. There are opportunities to hop on a snowmobile, go snow tubing, try dog sledding, or ride a sleigh too.
World-class facilities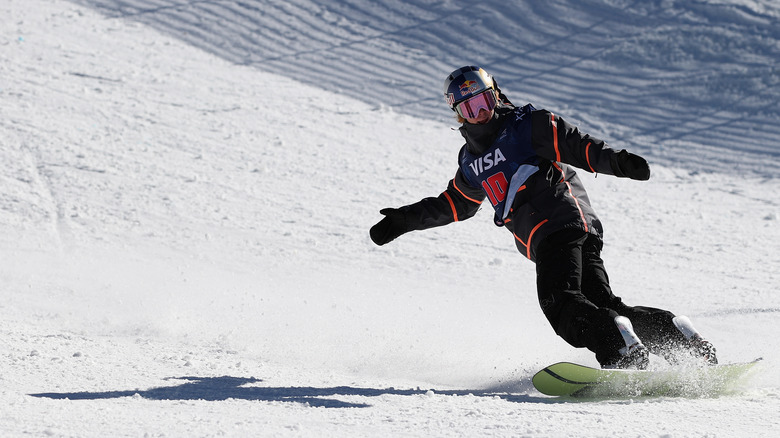 Christian Petersen/Getty Images
In addition to its Champagne Powder snow, Steamboat also boasts world-class skiing and snowboarding at Steamboat Ski Resort. With six peaks, almost 3,000 acres of skiable area, and 165 trails, the resort has something for every skill level from beginner to expert. "There is so much terrain, [it] feels like you're always exploring a new area," a TripAdvisor reviewer wrote. And being a family winter vacation favorite, the resort also offers group and private lessons for all age groups, with the possibility of having an Olympian as an instructor. "Our adult daughter had a ski instructor who competed in the Olympics twice," gushed another TripAdvisor reviewer.
What's more, Steamboat Springs is home to Howelsen Hill, the state's oldest ski area still in operation. Conveniently located downtown, this natural ski jumping complex has been training skiers for the Olympics and other international competitions since 1915. You can ski for free here every Sunday.