What Does A US Pet Passport Include?
Javier Brosch/Shutterstock
For many pet owners, the thought of leaving behind their beloved companions to travel for two or more weeks is unthinkable. Besides missing their morning belly rubs, there is a lot to consider when you leave behind a furry friend. How much will it cost to board them? Will they be distressed or lonely while their owner is away? We only want the best for our pets, so it only makes sense that these issues would make some owners reduce the amount they travel or simply not do much air travel at all. Pet owners that are determined to travel and bring their pets must consider the issue of lengthy and stressful quarantine periods upon arrival if they don't arrive prepared: something no fur parent or pet wants to go through.
If this is making you reconsider your summer travel to Europe, don't! There is a way to avoid all this stress. Pet owners in the U.S. can get what's called a "pet passport" for their four-legged companions with relative ease.
Why pet owners should get a pet passport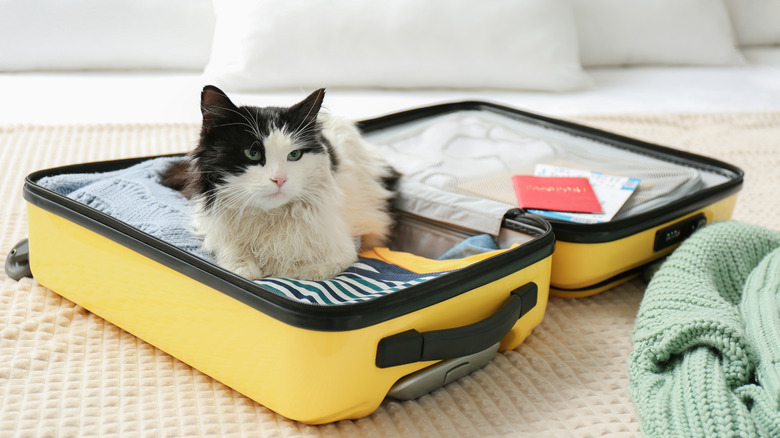 New Africa/Shutterstock
Pets That Travel writes that a pet passport is essentially documentation that confirms with immigration authorities that your pet has a clean bill of health, removing the need for quarantine for your pet. However, owners should be aware that there are a couple of different kinds of pet passports around the world that you can obtain but may not be necessary depending on your travel situation. This article will specifically explain why and how pet owners from the U.S. can get a U.S. pet passport so they can bring their furry friend with them on vacation.
While the process to get the passport might seem daunting, Anna Everywhere (who frequently travels internationally with a white cat named Poofy) writes that it's worth it and not all that difficult. After all, the benefits far outweigh the costs. A pet passport helps pet owners to avoid lengthy and expensive quarantine periods upon arrival at their destination, makes travel less stressful for both pet owners and their animals, and helps pet owners meet the requirements of pet entry for their destination country quickly and easily.
How to get a pet passport in the U.S.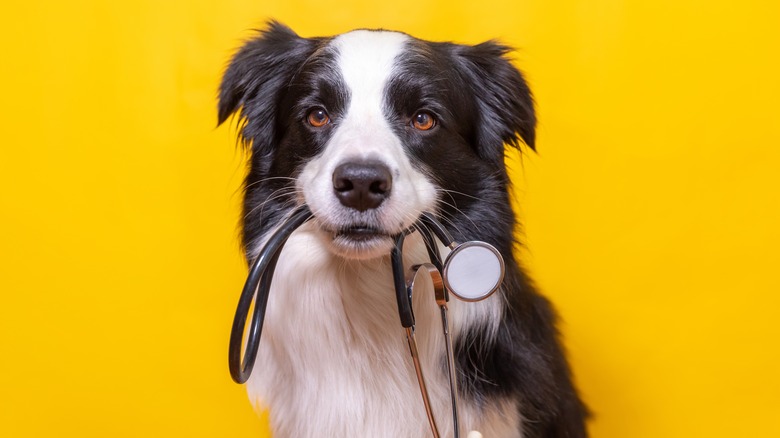 Julia Zavalishina/Shutterstock
Starting the process to get a pet passport in the U.S. is fairly simple, according to Pets That Travel. In order to qualify for a U.S. pet passport, owners need to make sure their animals have at least a rabies vaccine, a microchip, and a health certificate from a USDA-certified veterinarian. However, always be sure to check the USDA website which has information about pet health requirements for entry to countries all around the world.
Pets That Travel also notes that owners should plan to begin working on getting a U.S. pet passport at least two months in advance and make sure the rabies vaccine is administered after or at the same time as the microchipping. They also break down the cost of a U.S. pet passport, which totals anywhere between $38 to $1,100 U.S. dollars depending on where you are traveling and what your veterinarian may charge for these services. Finally, if traveling to the E.U., your pet must be at least 16 weeks old, according to  Anna Everywhere. Once you have everything together, and as long as their tests all come back clean, you should be ready to jet set with your pet!