What Paperwork Do You Need In Order To Travel With Your Pet?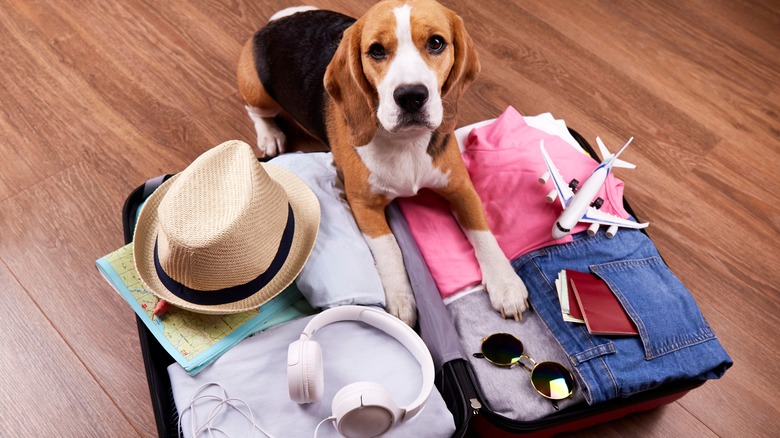 Viktorya Telminova/Shutterstock
You're finally taking that European vacation you've always dreamed of, and of course, you want your loving pet to come with you. But how difficult is it to travel with your pet from the United States to another country, and what paperwork is required?
It's not as easy as you may think and requires a lot of preparation in advance, as well as a good amount of funding. It also requires crucial and timed paperwork, that if not completed in a specific order, or by a specific date, as reported by the American Veterinary Medical Association, could see your beloved pet turned away at the airport and banned from boarding the flight.
Whether you choose to have your pet fly with you in-cabin or in the cargo hold of the plane, or decide to send your pet on a separate flight or with a licensed, commercial pet shipper, it's vital that you have all the correct paperwork, vaccinations, microchipping and health certifications in place before it's time to travel.
Trusted sources for mandatory paperwork requirements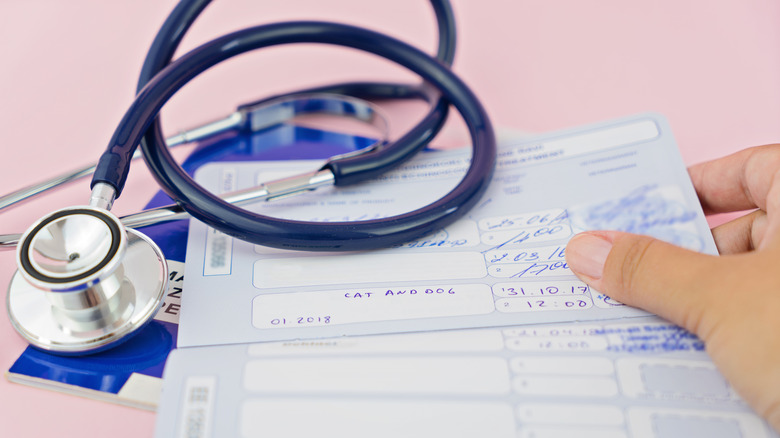 Kira_Yan/Shutterstock
There are many websites online that will offer you advice on what you should do and bring in order to successfully have your pet travel with you abroad. However, there are two lawful organizations that you should obtain this delicate and important information from. The first is the U.S. Department of State. The second is the U.S. Department of Agriculture – Animal Plant and Inspection Service (USDA-APHIS).
The U.S. Department of State has all the information on "Pets and International Travel" detailed for you on their website, and what requirements are necessary. They will also guide you to the USDA-APHIS website for up-to-date information on pet travel, and any possible changes and bans made by the Centers for Disease Control and Prevention (CDC).
Whether you're exporting your pet from the U.S. to another country, importing your pet from another country to the U.S., or traveling with your pet within the United States, the USDA-APHIS website is your key to unlocking every requirement for your pet to journey with you. They'll also guide you to review the foreign destination requirements for pets entering another country, your return trip home, any potential quarantine times, and critical phone numbers to keep with you at all times.
Pet travel changes and potential issues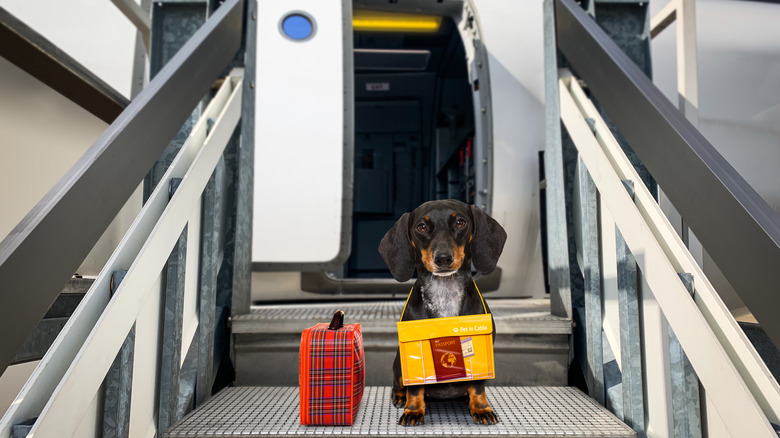 Javier Brosch/Shutterstock
Bear in mind, keeping a watchful eye on these valuable, government website pages regularly as you prepare your pet for travel is equally important as the rules and regulations, as potential bans of certain pets, required veterinary visits, mandated paperwork, and certifications for your pet to travel can change instantly overnight causing you frustration and heartache, as happened to one woman and her pet in October 2021, according to a report from The New York Times.
Checking with your planned airline is also another crucial step in the process of pet travel. Each airline varies in their opinion and law of what pets can be taken on their flight. From weight, and height, to your pet's breed, crate size, and the time of year you're flying, these are all important categories that need to be taken into consideration before booking any flights and starting the paperwork process, as American Airlines notes on their website.
And, while all of this preparation can seem quite overwhelming and confusing, following each step necessary in order to successfully bring your beloved pet with you has its rewards, while ensuring your pet and you both travel stress-free and happily.