The Nashville Rooftop Bar Dolly Parton Fans Must Visit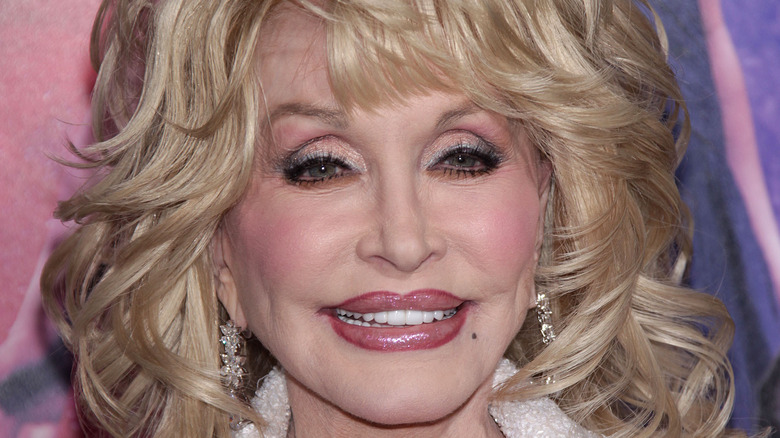 DFree/Shutterstock
It's pink and swathed in velvet and fringe. Oh, friends — it's gloriously and apologetically over the top! The rooftop bar at The Graduate Hotel in Nashville is an homage to the legendary Dolly Parton, and in true Parton style, everyone is welcome.
In a sea of seemingly homogenized hotels, Graduate Hotels President David Rochefort felt it was time to shake things up. "We just generally felt that a lot of hotels are starting to...really look a lot like each other," he explained to USA Today. He added that the hotel wanted to strike a new chord with its rooftop bar, White Limozeen, and create the kind of joyful ruckus that would draw folks up from the streets below: "We want to be on a rooftop, shouting from the rooftop that we're up here." 
Once people follow that hum of music and laughter to its source, they find it's a pink paradise of Parton perfection inspired by Dolly Parton's most memorable outfits and welcoming personality.
This bar is powered by pink velvet and fringe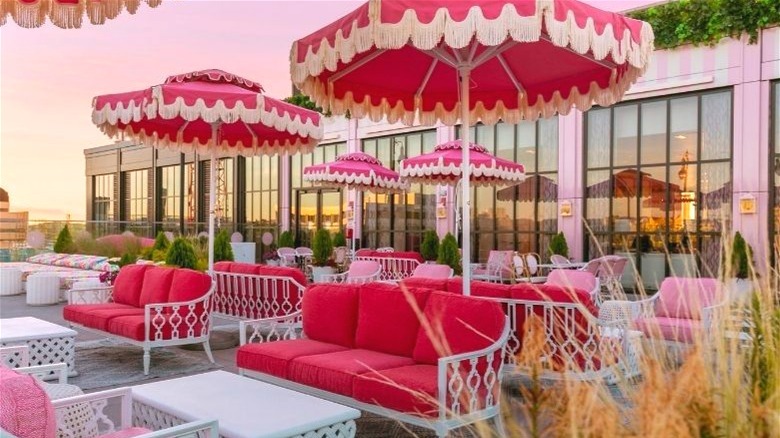 John Shearer/2021 Cmt Awards
The Graduate Hotel's White Limozeen isn't just a nod to the legendary songstress Dolly Parton; it's a full-on shake, rattle, and rollicking tribute that leaves no detail un-bedazzled. The bar offers both indoor and outdoor seating areas — clusters of velvet-clad chairs, settees, and perfectly pink pool lounging. It's clear that the rooftop bar and restaurant are designed with Parton's rare amalgam of opulence and approachability in mind.
Parton's album "White Limozeen" was released in 1989, according to the singer's website. Sharing her "rags-to-rhinestone" success story is one of the ways Parton has always remained relatable, including going so far as to give fans a glimpse into her home life. And this album was no exception. The title — and the intentional misspelling of the word "limousine" — is a wink to her journey from poverty to stardom and her inherent naivete as she became famous.
The 2020 launch of the themed bar created quite a buzz, of course, and local Nashville Guru was among those reporting on the Marc Rose and Med Abrous concept-driven project. The design duo is known for their work in the hospitality industry, according to Nashville Business Journal, and Rose described the inspiration in an interview with USA Today. It's meant to have a "nostalgic" vibe, like going to a dinner party at a friend's house where the hosts have gone to great lengths to make it feel elegant yet entirely comfortable.
Approachable and covered in fringe — yup — it sounds like the perfect tribute to Dolly Parton!