15 Reasons You Should Never Take A Cruise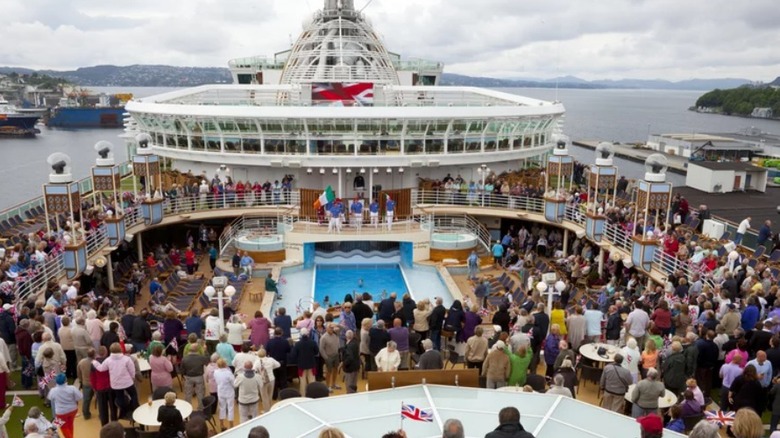 CathrynGallacher/istockphoto.com
Cruises are a popular vacation for many reasons. Unlimited buffets, fantastic food options, full bars, kid-friendly pools and slides and award-winning shows are just some of the many great features of a cruise ship. Many cruises also make more than one stop, so passengers are able to visit multiple destinations in one trip. However, there are many downsides to a cruise that might just make it not worth taking the trip.
While you're allowed to disembark at multiple destinations on many cruises, time is limited. High winds, rain and storms are just some of many weather conditions that can ruin your trip or cause the boat to rock a bit too much. Most cruise ships are cashless, which means you also need to take extra care to mind your spending. Stay at some spectacular hotels instead, and save yourself the many headaches that a cruise vacation can give you.
They can be noisy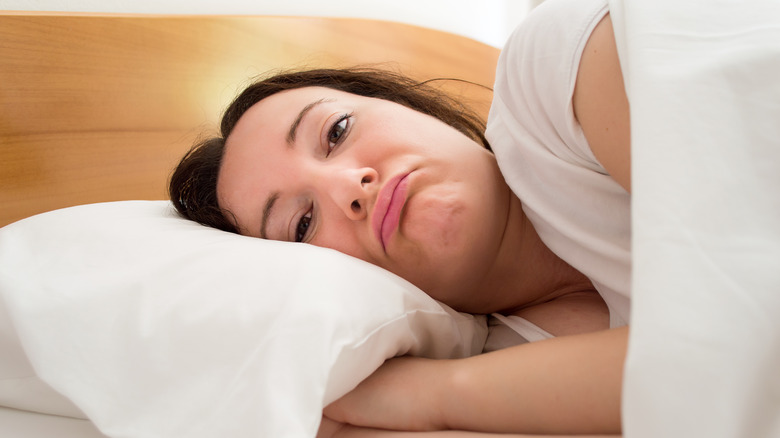 cunaplus/Shutterstock
Larger cruise ships tend to have upwards of 3,000 people, which can get very frustrating. If you're staying in a cabin near the stairwell or elevators, it'll be very difficult for you to get enough sleep. More people can also mean longer lines; having to wait for your food or to get on and off the ship can definitely put a damper on things.
Motion sickness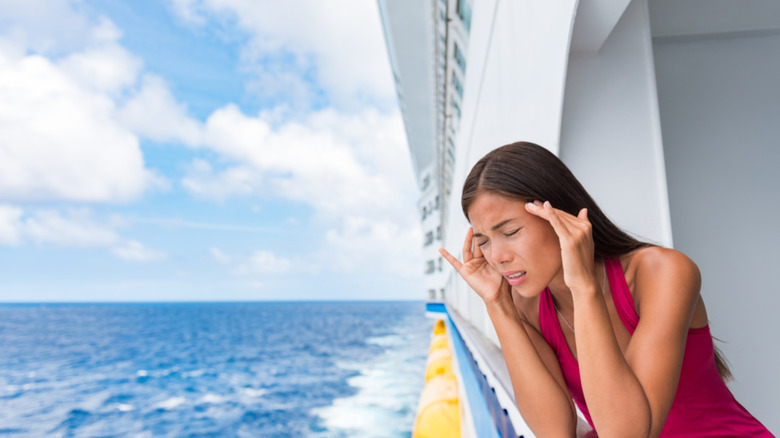 Shutterstock
Seasickness is common on a cruise ship, especially if you're not used to being at sea. For some people, it's not easy to avoid getting seasick, and symptoms include nausea, headaches, vomiting, dizziness, shortness of breath and drowsiness.
Too much sun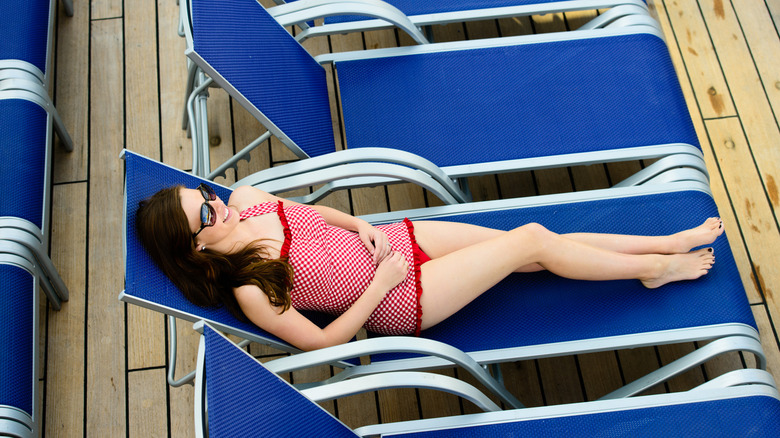 iStock
While it's always a good idea to get some sunshine, overexposure to UV rays can be highly damaging to your skin and put you at risk of skin cancer. Cruise vacations can often expose you to too much sun while lying on deck or when hitting the beach at one of your ports. Too much sun can not only increase risk of cancer, but it also can cause heat stroke, cataracts, dizziness, fatigue and skin blisters or burns. Research has also found that those consuming alcohol while at the beach suffer more skin damage than those who don't drink, and a cruise is exactly the kind of atmosphere in which you'd be enjoying a drink while under the sun. 
Food poisoning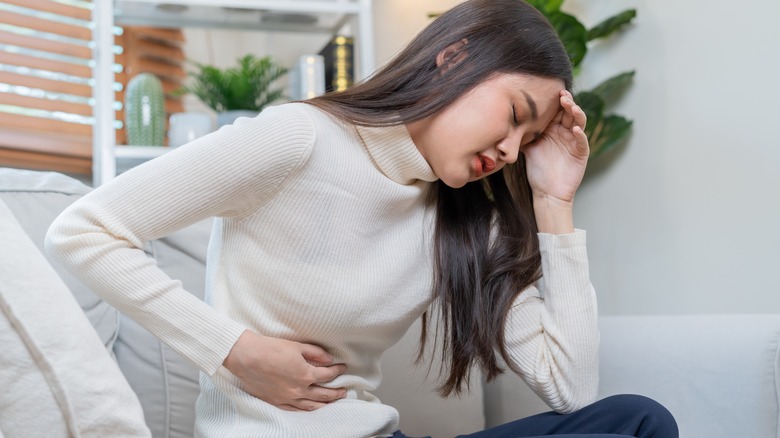 Kmpzzz/Shutterstock
Food poisoning can happen anywhere, especially on a cruise ship where there is a large variety of food available. Food poisoning can cause vomiting, stomach pain, abdominal cramps, dizziness and muscle weakness. With limited medical aid onboard, it's especially awful to deal with when stuck on a ship. One recent notable case was on Royal Caribbean's Ovation of the Seas, when 195 passengers experienced vomiting and diarrhea after eating at a bottomless buffet, with five of those being hospitalized. 
Unhealthy foods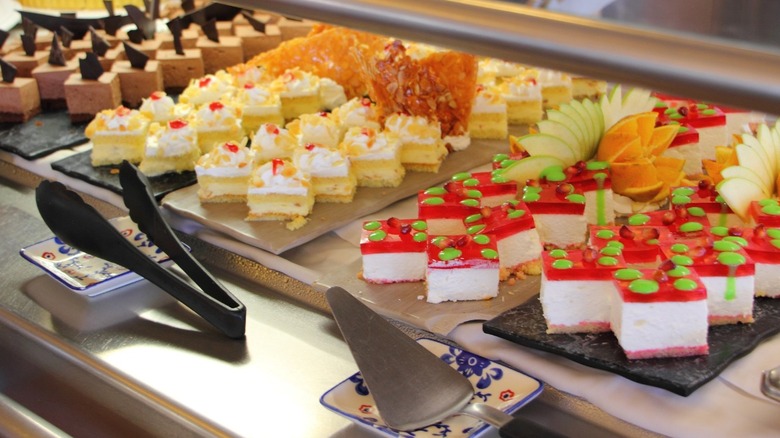 iStock
Cruise ships often offer some of the unhealthiest foods to their guests. From burgers and fries to doughnuts, cakes and entire buffets, you're very likely to overeat. With all kinds of drinks and cocktails on board, you'll also be likely to imbibe plenty of harmful alcohol.
Collisions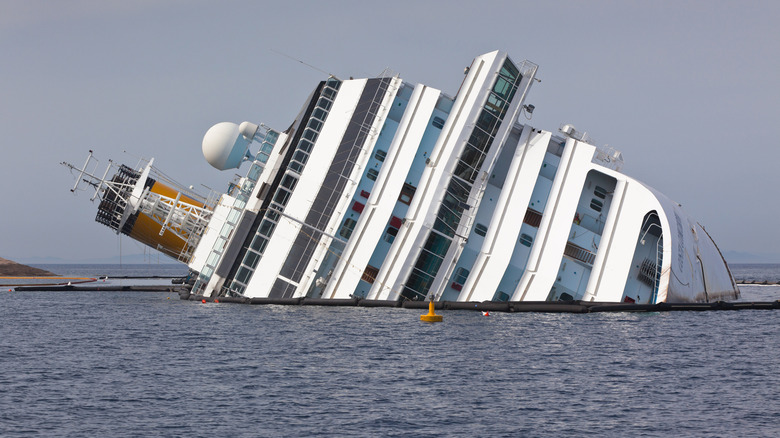 iStock
Perhaps the most famous cruise ship accident was that of the Titanic, which sank in the North Atlantic Ocean on April 15, 1912, and took more than 1,500 lives. More recently, 33 people died and 64 were injured when the Costa Concordia sank off the coast of Tuscany, Italy. Sixteen cruise ships sank between 1980 and 2012, and even if your ship doesn't go down, any sort of collision and can result in injury.
Bed bugs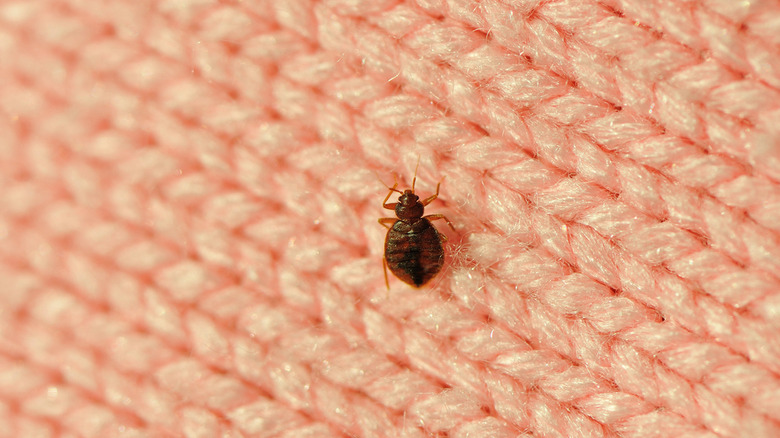 iStock
Bed bugs have become a problem on some cruise ships. Preferring to hide in crevices around your room and inside furniture, cruise cabins are the ideal space for a bed bug. One of the most common ways to be exposed to bed bugs is to get them from another person, which makes crowded cruise ships particularly susceptible.  
Crime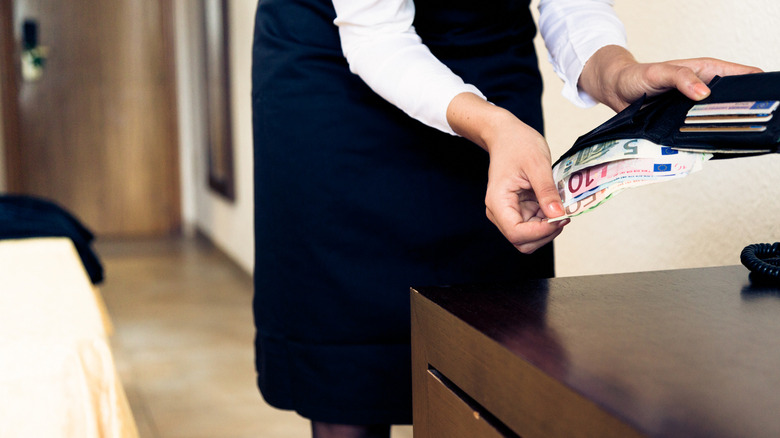 iStock
In 2018, 120 alleged crimes were reported to the authorities, according to Business Insider. The crimes fell under the following categories: assault with serious bodily injury, firing or tampering with vessel, homicide, kidnapping, missing U.S. national, sexual assault, suspicious death and theft of over $10,000. Crew members have even been known to commit crimes against passengers, which isn't a comforting thought at all.
Getting stuck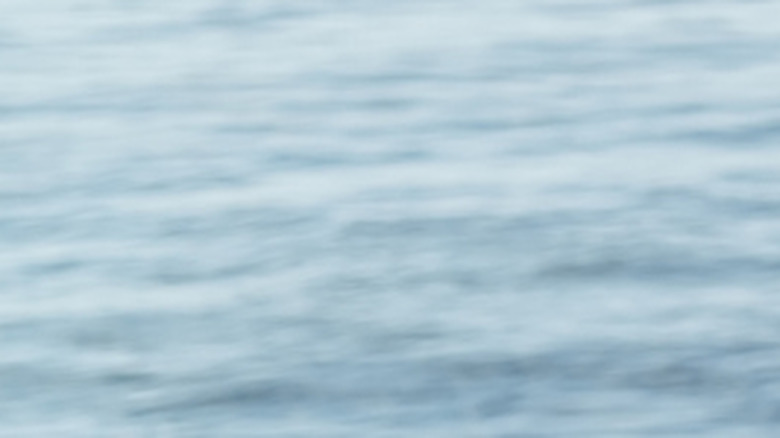 iStock
If things go wrong, you can very well get stuck on your cruise ship. Losing electricity or air conditioning can make things very uncomfortable or dangerous for you on board. In 2013, a fire onboard the Carnival Triumph caused the ship's power to go out. For four days, more than 4,000 passengers and crew members were without air conditioning, light, water, food and even working toilets (causing it to be dubbed the "poop cruise") before it was towed into Mobile, Alabama, as reported by CNN. More recently, on March 23, 2019, the Viking Sky's engines shut down in the North Sea off the coast of Norway, stranding passengers for more than a day before evacuation procedures took them to safety.
Mechanical issues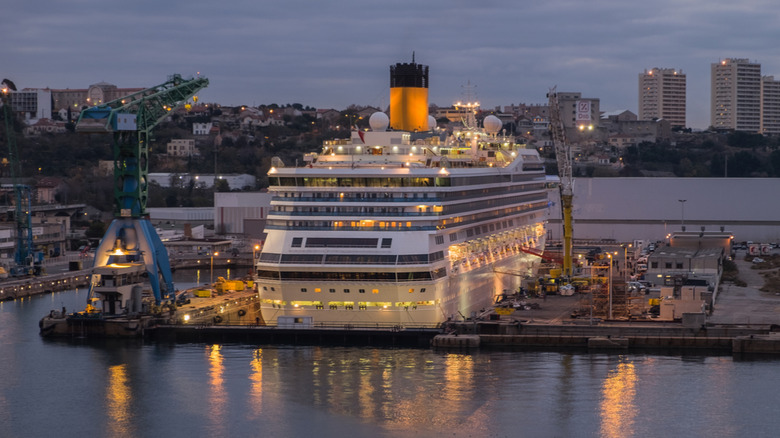 Shutterstock
With so much engineering and technology going into one ship, there's a lot that can go wrong. Fires, power outages and other mishaps have been known to occur and will definitely ruin your trip. You don't want to spend money in an entire vacation only for it to go wrong because the place you're staying is having issues.
The ship won't wait for you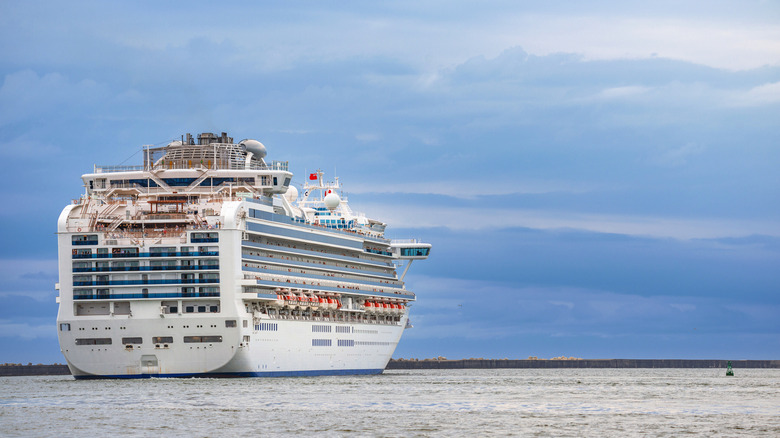 MasaoTaira/istockphoto.com
If your flight gets delayed and you're running late for embarkment, you'd better hurry up as much as possible — because the ship isn't going to wait for you.You also want to make sure you don't lose track of time when in the different ports, as the cruise doesn't wait for all passengers to get back on board before leaving for its next destination. With all your belongings on board, this can be especially disastrous, and you'll have to make your own way to the next port in order to get back on board.
Expensive excursions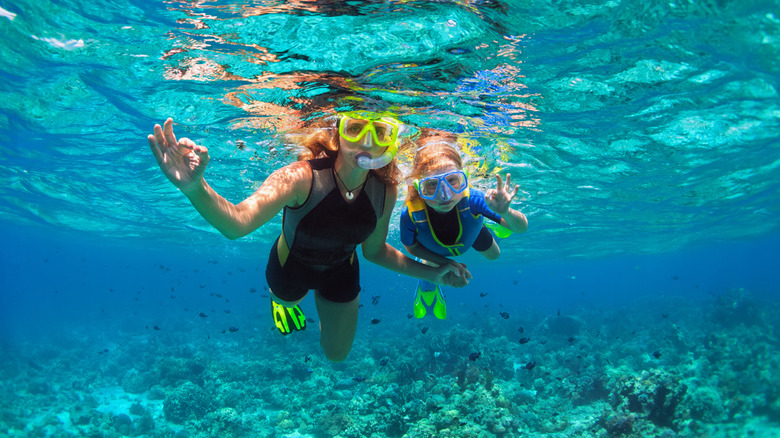 iStock
While your meals and accommodation are included with your cruise ticket, off-boat excursions can be quite pricey. Most cost upwards of $100 per person, with many costing at least $200 or $300. There are plenty of other ways to vacation that will save you money.
No communication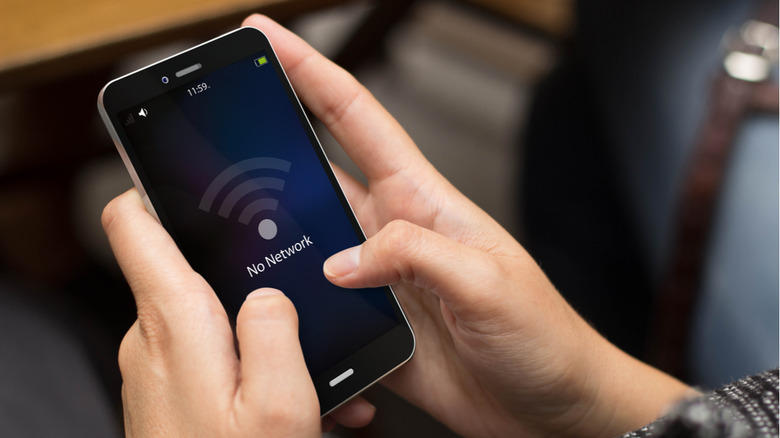 Shutterstock
Unless you're willing to dish out even more money for Wi-Fi, communication with the outside world may be very limited. You won't have cell phone service to make phone calls, and roaming charges tend to be exorbitant. Service can also be spotty, which is a problem in case someone back home needs to contact you in an emergency. 
Dangerous passengers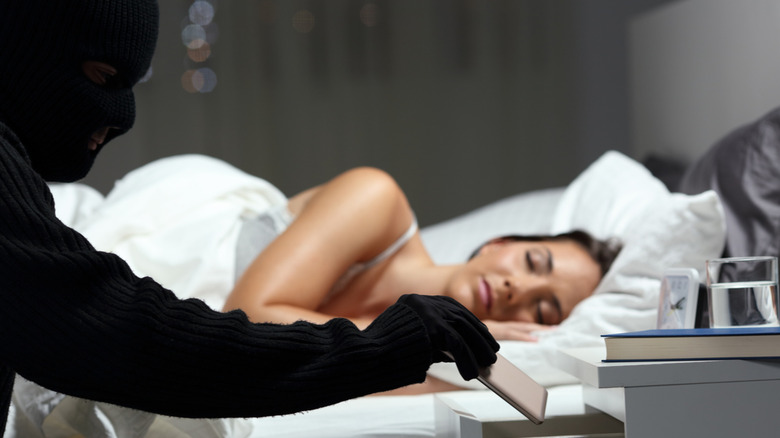 Shutterstock
With so many people on a ship, not everyone on your cruise is going to have the best intentions. Make sure to keep your money close to your body at all times, and don't ever leave your drink unattended. Some passengers may try to sell drugs, while others may pickpocket or attempt to steal from you. You'll also want to make sure you know how to contact security or ask for help from crew members if you're having a problem with another passenger.
Flu outbreaks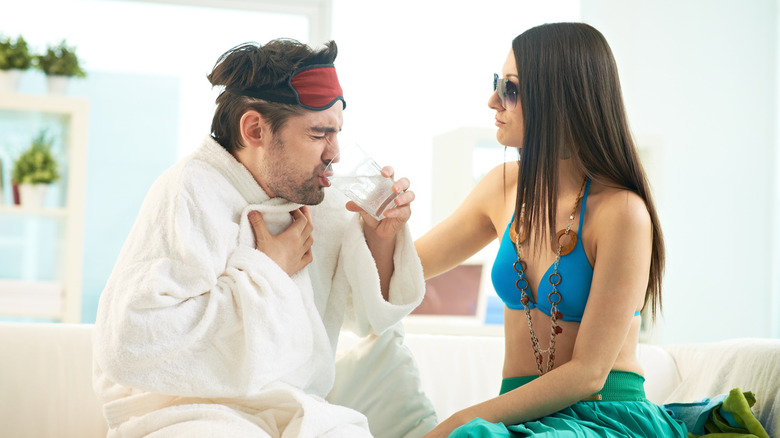 iStock
Cruise ships are filled with people, and sometimes all it takes is for one person with a virus to embark before it spreads like wildfire. There have been multiple flu outbreaks on cruise ships in the past, often causing the journey to end prematurely. Even if your vacation doesn't end early, you still want to avoid getting sick while traveling.