The Coldest Cities In The World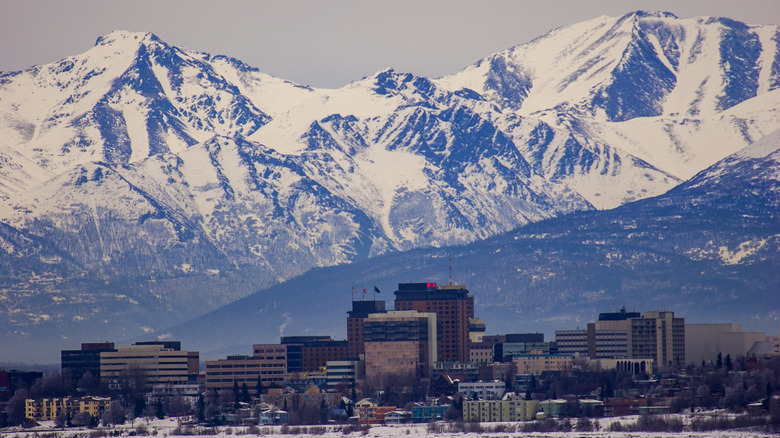 © Christiannafzger/Dreamstime.com
In many places, the cold and snow can feel unbearable during the winter months. While sunny and warm cities like San Diego have average temperatures above 60 degrees Fahrenheit in January, the average temperature in New York during the same month is a cold 39 degrees. And in January, Chicagoans experience average temperatures as low as 18 degrees. 
If you live in a chilly city and daydream about packing your bags and heading to a warm destination to forget how cold you are, you're probably not alone. But there are cities around the world where the word freezing is an understatement and temperatures above 50 degrees F are only a wish. 
We checked out locations where subzero temperatures during the winter are the norm and annual average temperatures rarely rise above 40 degrees F. To determine the coldest temperatures, we gathered weather data from Accuweather, U.S. Climate Data, The Weather Channel and the Norwegian Meteorological Institute among many others. Plenty of cities in Russia and Canada are known for their bone-chilling temperatures, but we highlighted cities that show just how chilly the world can really get.
Oymyakon, Sakha Republic, Russia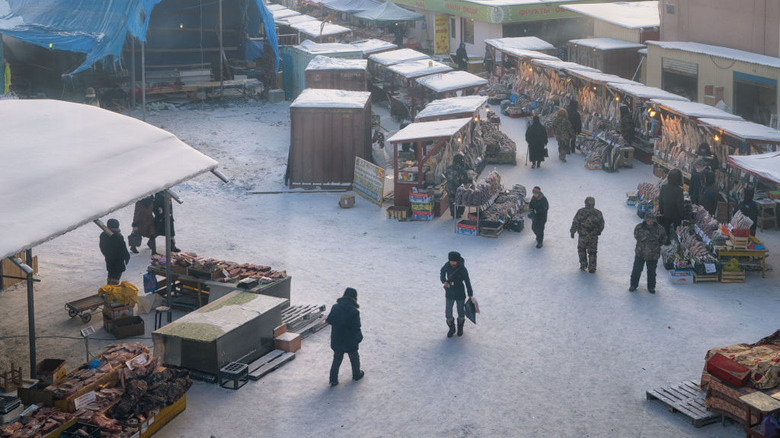 TEH HAN LIN / Barcroft Media via Getty Images
Only 500 people live in Oymyakon, the coldest inhabitable city in the world. Temperatures can average around minus 58 degrees F, and in January 2018, temps sank to a numbing 88 degrees below zero. But even that temperature wasn't as cold as Oymyakon can get. In 1924, temperatures plummeted to a record-breaking minus 96.16 degrees F. Surprisingly, temperatures are relatively warm during the summer in Oymyakon. Average highs hover in the mid-60s and 70s. That's more than 150 degrees warmer than the winter temps.
Yakutsk, Russia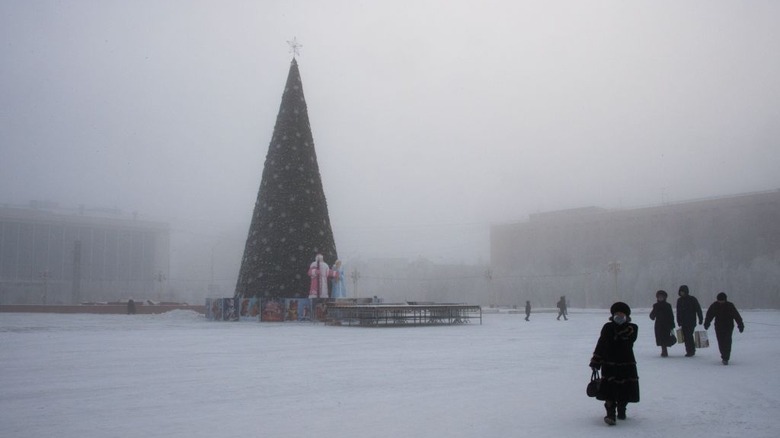 MLADEN ANTONOV/AFP via Getty Images
A two-day drive away from Oymyakon is Yakutsk, the capital of Yakutia, in far northeastern Russia. From November to March, negative-degree weather is the norm for Yakutsk's 300,000 residents. Temperatures in the winter months are often below 0 degrees with January temps averaging around minus 42 degrees F.
Harbin, Heilongjiang, China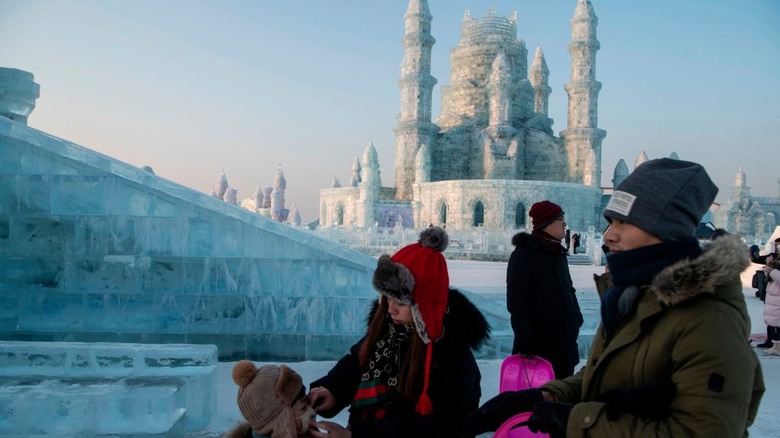 FRED DUFOUR/AFP via Getty Images
Over 9.5 million people live in Harbin, the capital of Heilongjiang, a northeastern province of China. Residents have embraced the city's cold temperatures so much so that Harbin is home to one of the largest ice festivals in the world. The three-day Harbin Ice Festival welcomes people from around the world for snow tours, ski trips, hikes and more. The coldest month in Harbin is January, when mean temperatures range from 8 degrees F to minus 12 F. The average nightly temperature in January is minus 11 F.
International Falls, Minnesota, United States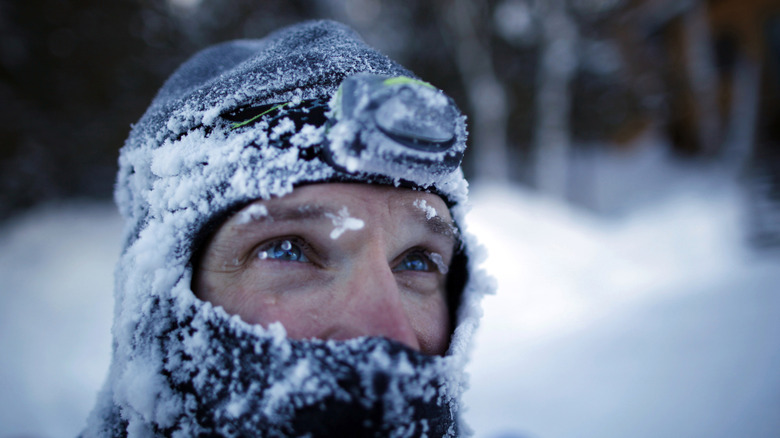 Brian Peterson/Minneapolis Star Tribune/MCT
In 2008, International Falls, Minnesota, legally trademarked itself as the "Icebox of the Nation." The city's 6,000 residents have experienced winter temperatures as low as minus 55 degrees F. For 40 years, the city has hosted the Icebox Days Winter Festival. Locals and travelers alike can participate in winter activities like "smoosh racing," (in which teams of four attach their shoes to one pair of skis and race) and toilet seat tossing.
Snag, Yukon, Canada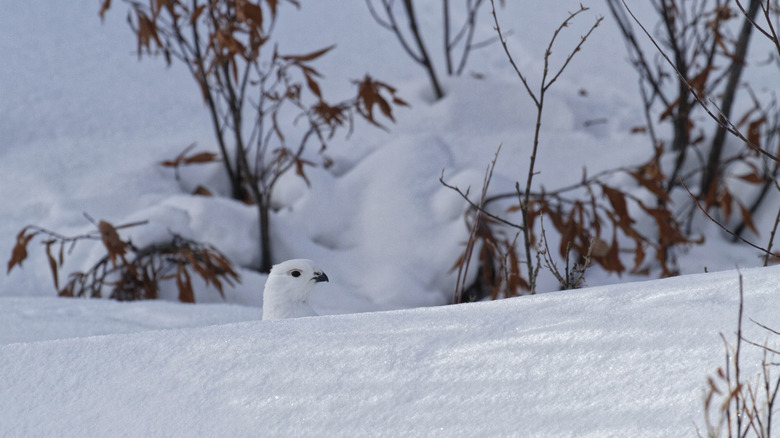 © Pierre Jean Durieu/Dreamstime.com
On Feb. 3, 1947, Snag, Yukon, set the record for the coldest day in Canada's history. Temperatures dropped to a bone-chilling minus 81 degrees F. Snag typically isn't that cold, but it's still freezing. The average high temperature in January is minus 7 F and the average low is minus 27 F.
Fraser, Colorado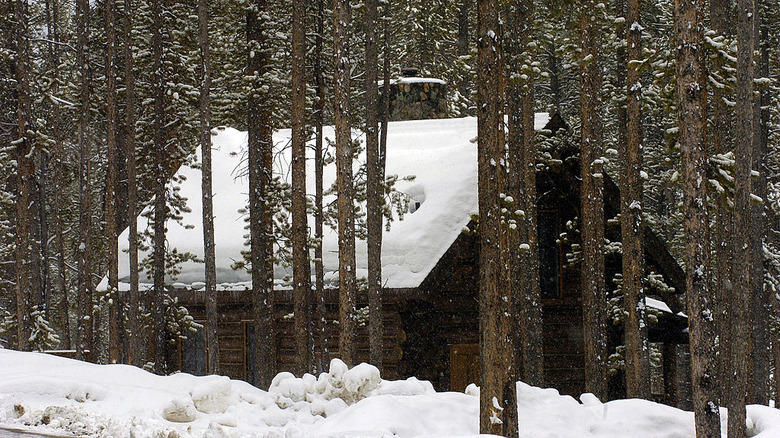 RJ Sangosti/The Denver Post via Getty Images
When International Falls, Minnesota, failed to renew its title as the "Icebox of the Nation" in 1989, Fraser, Colorado, jumped on the opportunity to use the nickname for itself. The two cities battled for the title for 20 years before International Falls won it back in 2008, but Fraser still has chilly temperatures worth noting. For more than 25 years, the average high in January was 30 degrees F, while the lowest was minus 1.7 F. In the warmer months, Fraser is close to Buena Vista, home to one of the remaining retro drive-in movie theaters in America.
Dudinka, Krasnoyarsk Krai, Russia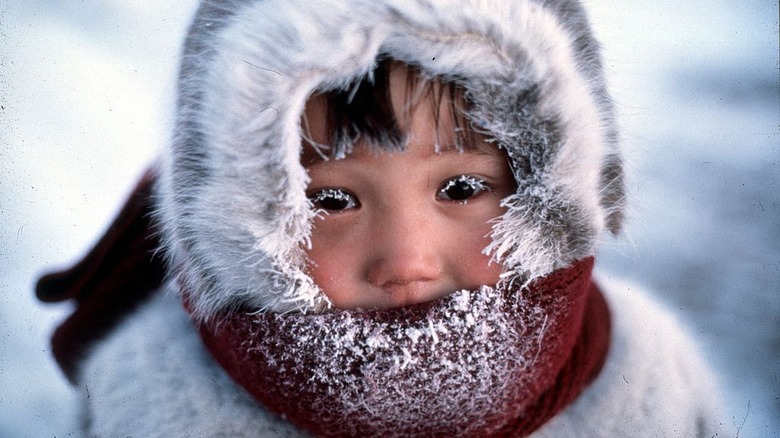 Sovfoto/Universal Images Group via Getty Images
Dudinka, a city in Russia, is located above the Arctic Circle. It is one of the most northern towns in the world. More than 20,000 people call Dudinka home. According to Accuweather, the average daily minimum temperature in January is minus 28 degrees F and the average high is minus 12 F. In 2015, a winter storm caused pipes to burst in the city, flooding the streets with water. The water quickly froze and Dudinka was completely encased in ice.
Fairbanks, Alaska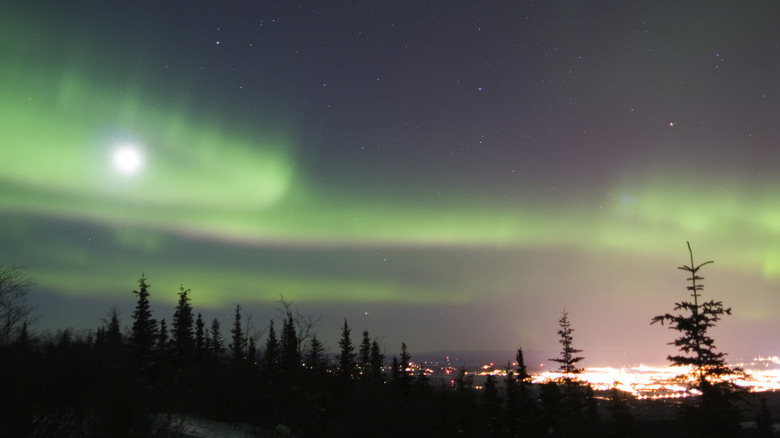 © Roman Krochuk | Dreamstime.com
If you want to cross seeing the northern lights off your bucket list, Fairbanks, Alaska, is the perfect place to visit from late September to early April. But if you're not a fan of cold weather, avoid visiting Fairbanks during the winter months. Between November and February, the average high temperatures are below 15 degrees F, and the average lows range from minus 6 F to minus 17.
Ulaanbaatar, Mongolia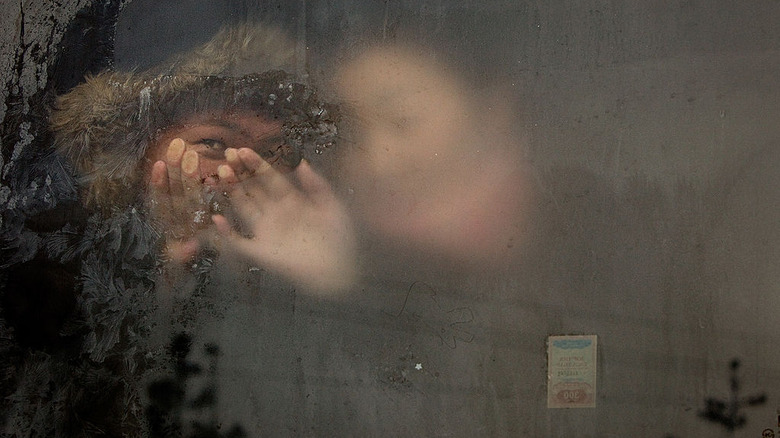 Paula Bronstein / Getty Images News via Getty Images
Ulaanbaatar's 1 million residents brave sub-zero temperatures during the winter months each year. The average temperature in January is minus 12 degrees F and can dip as low as 15 below.
Nursultan, Kazakhstan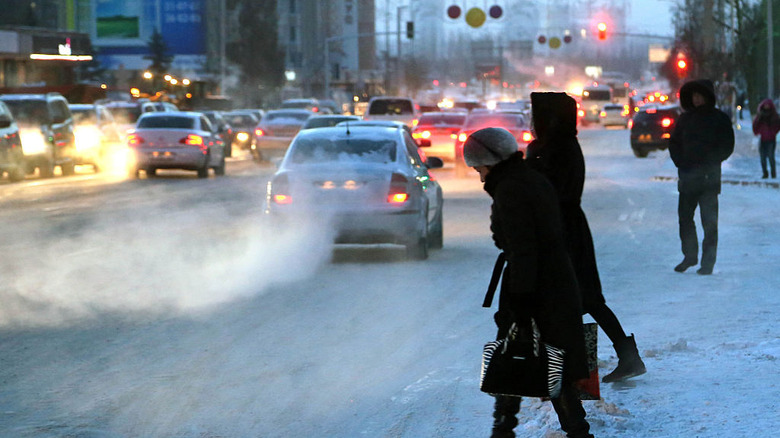 Selcuk Uysal/Anadolu Agency via Getty Images
Nursultan, previously known as Astana until March 2019, is the second-coldest capital city in the world. Temperatures remain in the low single digits for most of the winter months with average January and February temperatures landing around 4 degrees F.
Yellowknife, Northwest Territories, Canada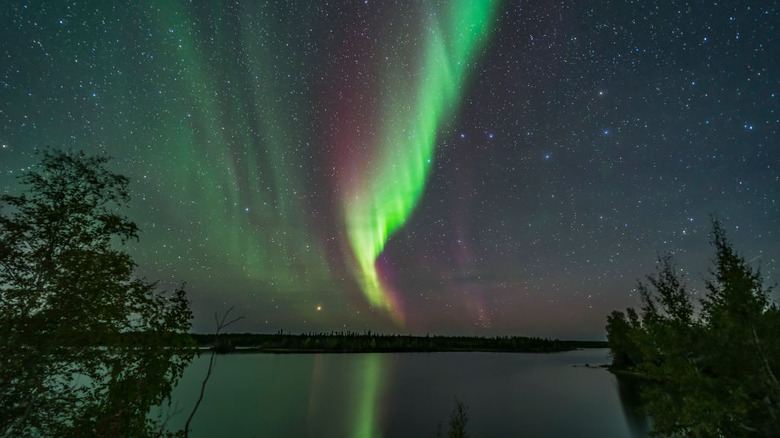 VW Pics/Universal Images Group via Getty Images
In 2014, Yellowknife, Canada, was reported as the coldest and sunniest city in Canada. The city's more than 18,000 residents brave the cold each winter. In January 2019, daily temperatures were as low as minus 25 degrees F and dropped to minus 35 F at night. On Feb. 2, 2019, temperatures dropped to a frigid minus 45. Yellowknife is one of the best locations in the world to view the northern lights. 
Utqiaġvik, Alaska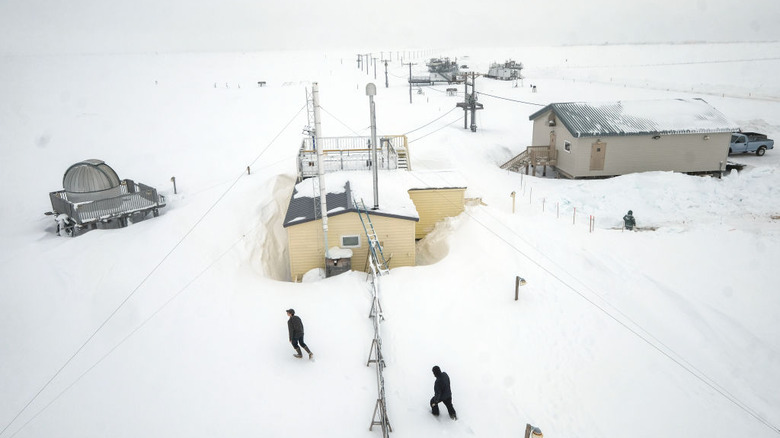 Bonnie Jo Mount/The Washington Post via Getty Images
From mid-November to mid-January, the sun doesn't rise in Utqiaġvik, Alaska, formerly known as Barrow until 2016. For months, Utqiaġvik's 4,000 residents experience what is known as a polar night, or a period of "night" that lasts longer than 24 hours. In addition to the lack of sun, locals also endure chilly temperatures. Located at the northern tip of Alaska and 320 miles north of the Arctic Circle, temperatures are often well below 0 degrees F. On Jan. 11, 1975, the city experienced its coldest day in history with a high of minus 56.9 degrees F. If you're hoping to visit the city, be prepared to spend a fair amount of cash. Utqiaġvik is an expensive travel destination with round-trip flights priced upward of $500.
Erzurum, Turkey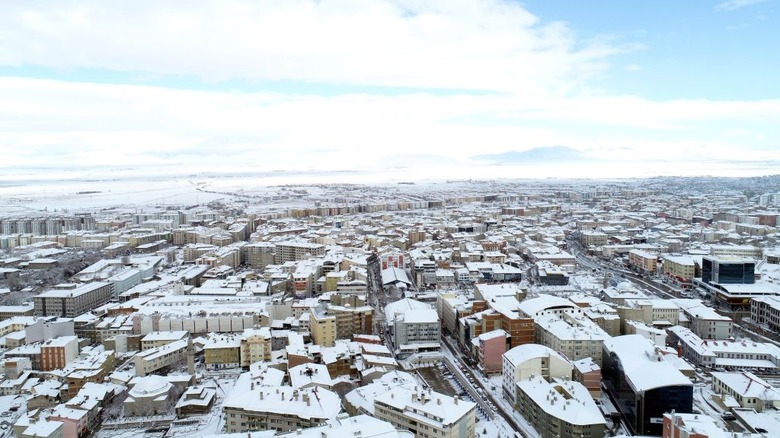 Yunus Okur/Anadolu Agency via Getty Images
Erzurum is an eastern city in Turkey surrounded by mountains. While summers are typically warm and sunny, winters are freezing. Average temperatures in January rarely surpass 20 degrees F and often drop into the single digits. Not far from Erzurum is Istanbul's Grand Bazaar, one of the oldest and largest markets in the world worth touring if you're abroad.
Winnipeg, Manitoba, Canada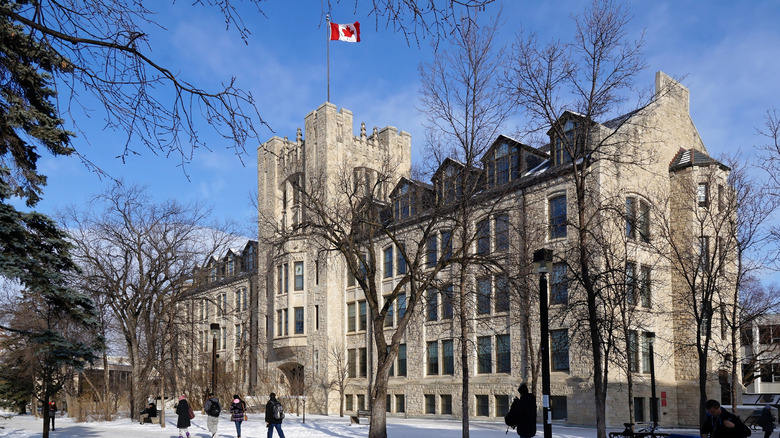 © Vadim Rodnev - Dreamstime.com
More than 750,000 people live in Winnipeg, the capital city of the province of Manitoba and one of the coldest cities in North America. In 2019, Winnipeg experienced one of the coldest winters in the city's history. Temperatures in February dropped to minus 27 degrees F. The average temperature in January is about minus 5 degrees F.
Golmud, Haixi, Qinghai, China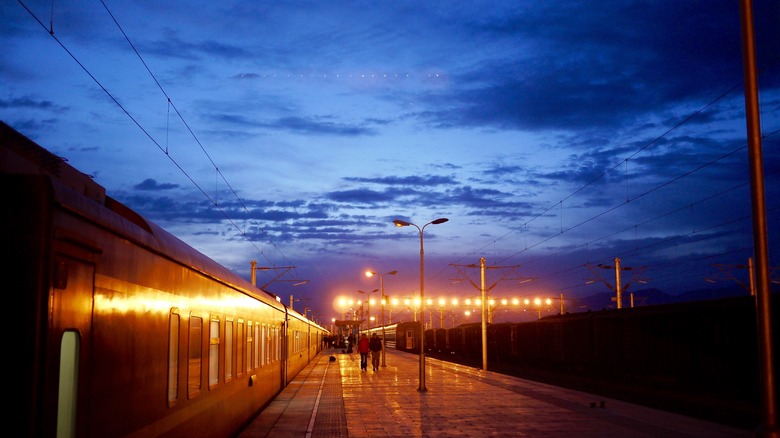 © Srw33/Dreamstime.com
South of Golmud is Tibet, a region of China best known as "the roof of the world" because of its towering peaks like the Himalayas. Golmud's annual average temperature is a chilly 40 degrees F, and winter temps have dropped as low as minus 28.
Anchorage, Alaska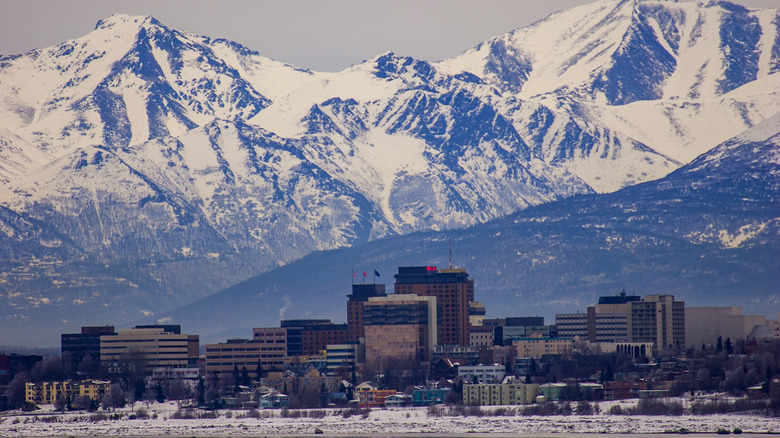 © Christiannafzger/Dreamstime.com
On Feb. 3, 1947, the temperature in Alaska's largest city dropped to a record-low minus 38 degrees F. Anchorage's 291,000 residents endure subzero temperatures more than 20 days out of the year and subfreezing temps 192 days out of the year.
Coral Harbour, Nunavut, Canada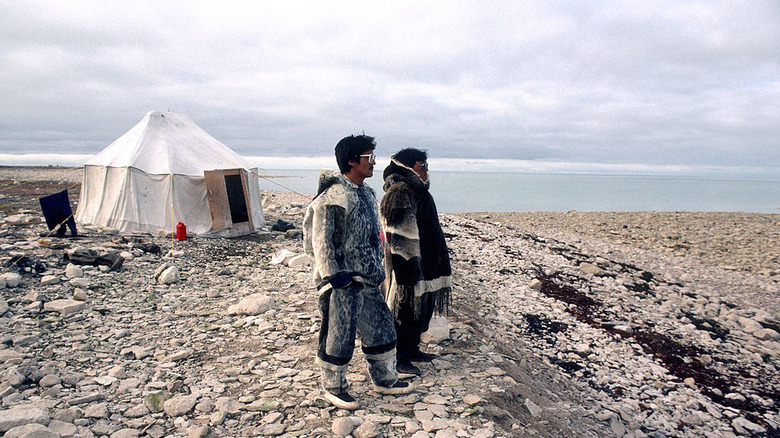 Wolfgang Kaehler/LightRocket via Getty Images
In Inuktitut, the Inuit language spoken in Canada, Coral Harbour translates to "Salliq" or "large flat island in front of the mainland." Located on Southampton Island, a small community of 891 people call the land home. Since 500 BC, this island destination has been a meeting place for the Inuit, and residents still follow a traditional way of life by hunting and fishing to spur the economy. Average temperatures in the winter months are in the negatives with the high for January averaging minus 22 degrees F.
Naryn, Kyrgyzstan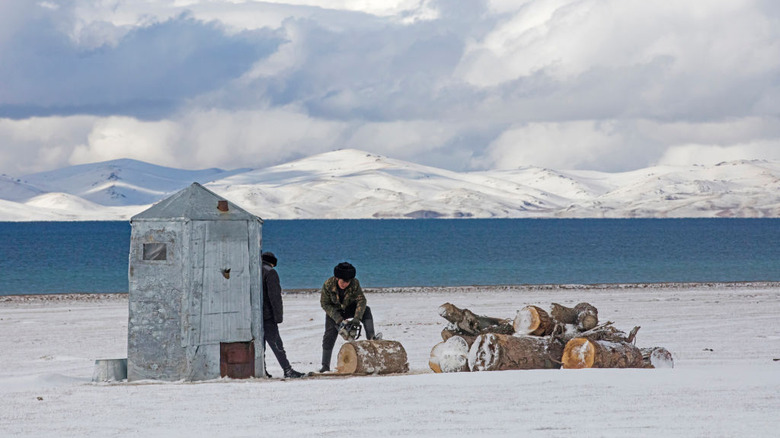 Arterra/Universal Images Group via Getty Images)
Touring the National Park Salkyn-Tor is one of the top things to do in Naryn, Kyrgyzstan, but if you're a fan of visiting national parks, don't make the mistake of not dressing warmly before this adventure. The average temperatures between December and February are below 10 degrees F.
Hell, Norway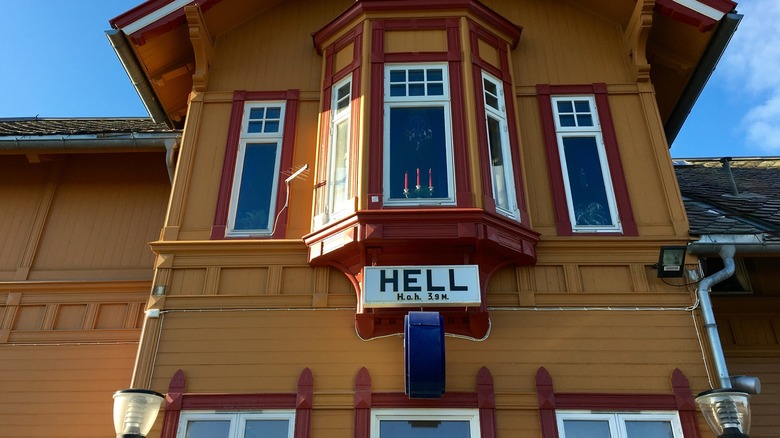 © Bpfoto/Dreamstime.com
In Norway, hell does indeed freeze over. Hell, Norway, a small city with only a little over 1,500 residents, is a popular stop for tourists wanting to send postcards from "hell." For a third of the year, temperatures often drop below zero degrees. The average temp is minus 13 degrees F in the winter.
Grand Forks, North Dakota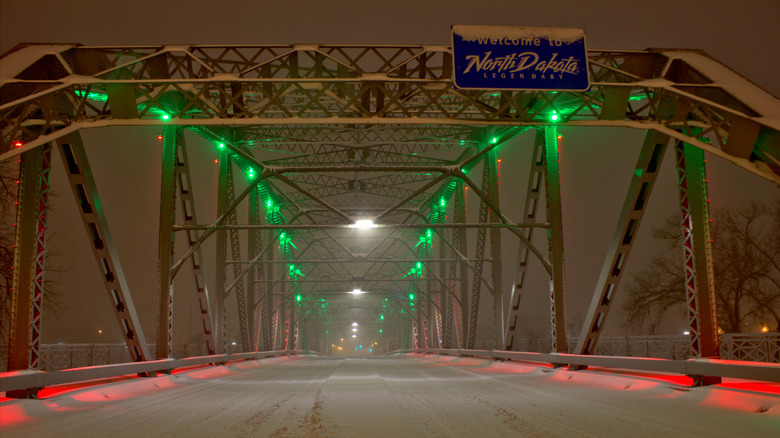 © Benjaminlately/Dreamstime.com
Travelers visiting Grand Forks, North Dakota, can attend live music festivals, stop by the local art museum or attend a local sports game. But if you're visiting during the winter months, bundle up. The average high temperature between December and February is only 22 degrees F and the average low is below 5 degrees F. Grand Forks' population of 57,000 is buttressed by the University of North Dakota, home to one of the nation's most beautiful college campuses.