World's 10 Most Stunningly Beautiful Countries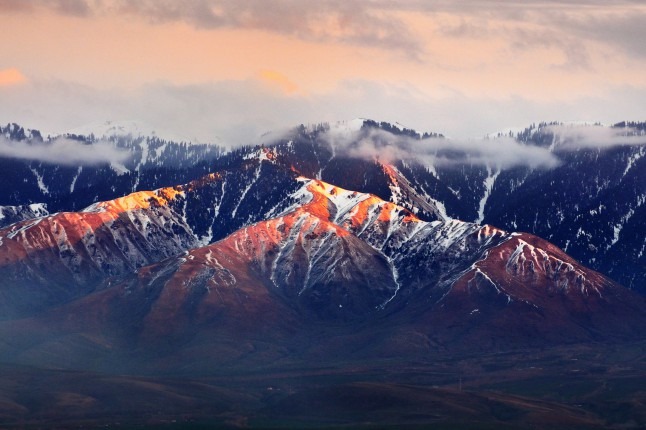 Shutterstock
#10 Canada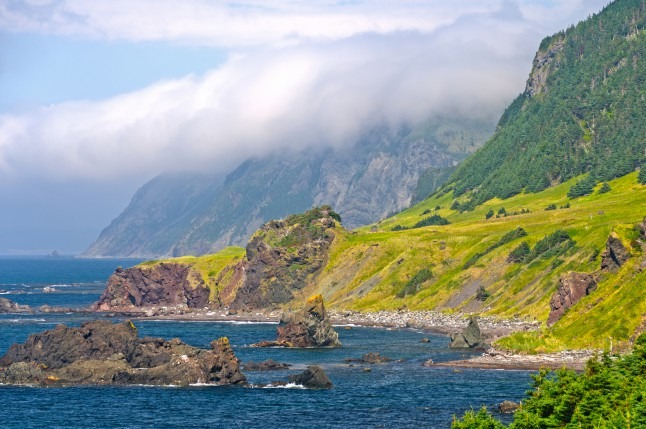 Shutterstock
Gros Morne National Park
The terrain on the west coast of Newfoundland is a rare visible example of prehistoric continental drift, which left deep ocean crust and the rocks of the earth's mantle openly exposed. More recent glacial action has carved out a spectacular mix of fjords, glacial valleys, sheer cliffs, alpine plateau, waterfalls and pristine lakes.
#8 India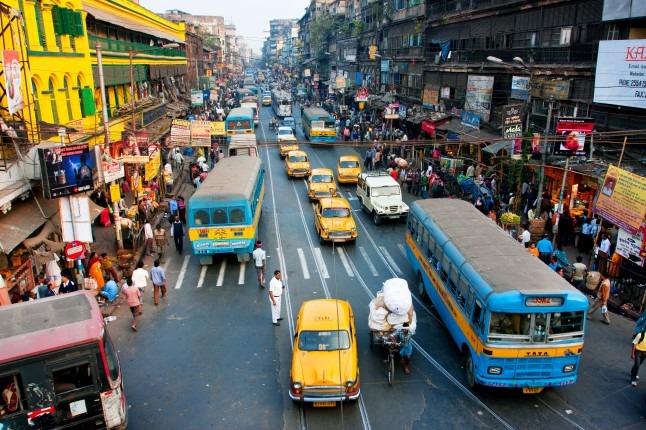 Shutterstock
Average daily rate for a single room, luxury class: 
$163
Source: STR Global
#8 Mexico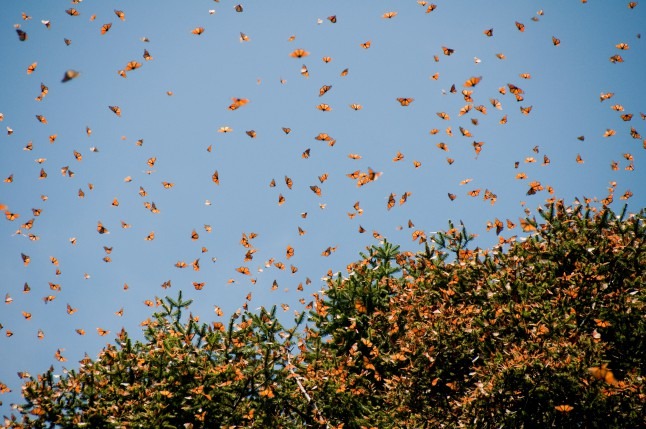 Shutterstock
Monarch Butterfly Biosphere Reserve
Barely 60 miles form Mexico City, more than 200 square miles of rugged mountain fir forest provide an annual overwintering ground for hundreds of millions of butterflies from across eastern North America. In the spring, they start an 8 month reverse migration to as far as Canada, during which four successive generations are born and die. How the new generations find their way back to the same overwintering spot every years remains a mystery.
#7 Costa Rica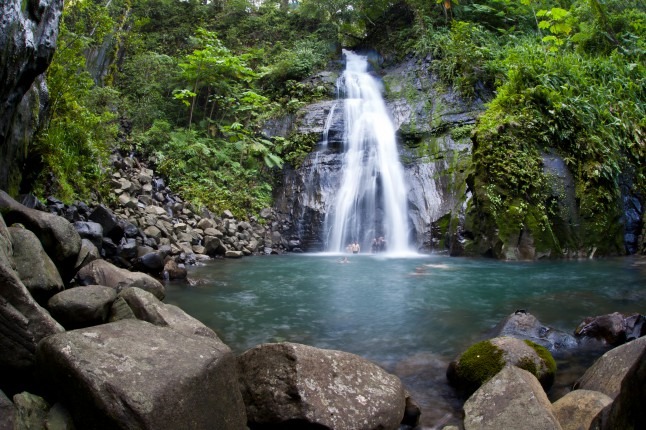 Shutterstock
Cocos Island National Park
Located 350 miles off the Pacific coast of Costa Rica, volcanic Cocos is the only island in the tropical eastern Pacific with a tropical rainforest. This provides a habitat for 70 endemic species of plants. Because the reef surrounding the island stands close to the edge of a deep maritime trench, the park rates as one of the world's best places to see large deep-sea fish such as sharks, whales, green turtles, rays, tuna and dolphins.
#6 Indonesia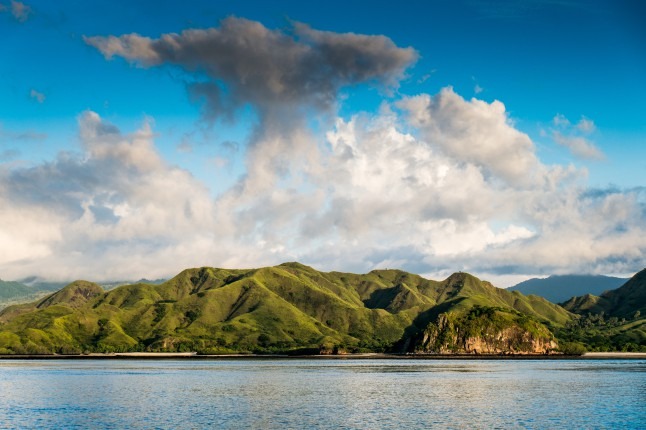 Shutterstock
Komodo National Park
These three volcanic islands in the center of the Indonesian archipelago are famous for their 6,000 Komodo dragons — giant lizards that are found nowhere else in the world. Rugged hillsides of dry savannah and pockets of thorny green vegetation make for a stark contrast with brilliant white sandy beaches, blue waters and coral reefs.
#5 China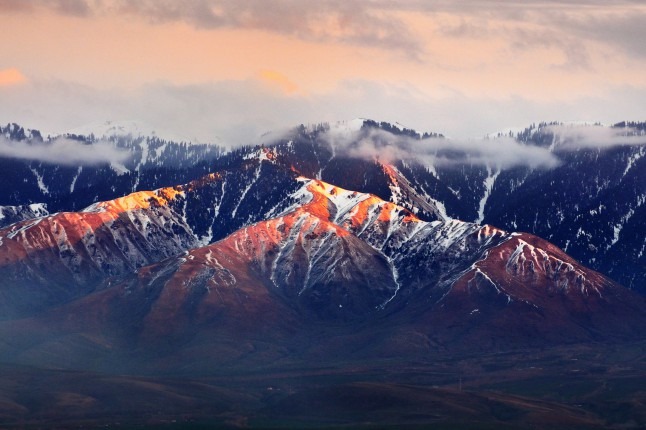 Shutterstock
Xinjiang Tianshan
This remote area of western China comprises more than 2,000 square miles of spectacular glacier-capped peaks in  Central Asia's largest mountain chain. Pristine forests and meadows, clear rivers and lakes, and red-bed canyons sit alongside the arid expanse of the Taklimakan Desert, one of the world's largest and highest deserts.
#4 Tanzania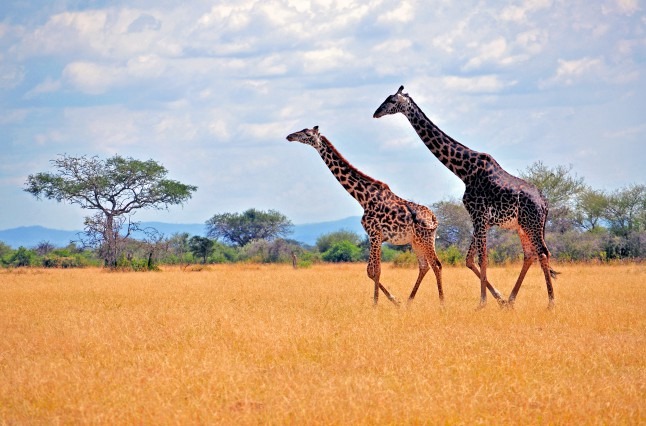 Shutterstock
Kilimanjaro National Park
The snowy peak of Africa's highest mountain looms over a vast savannah as well as mountain forest on its higher slopes and an Alpine desert above them. The park is home to 140 species of mammals, many of them rare or endangered such as the African elephant, and a wide range of flora.
#3 United States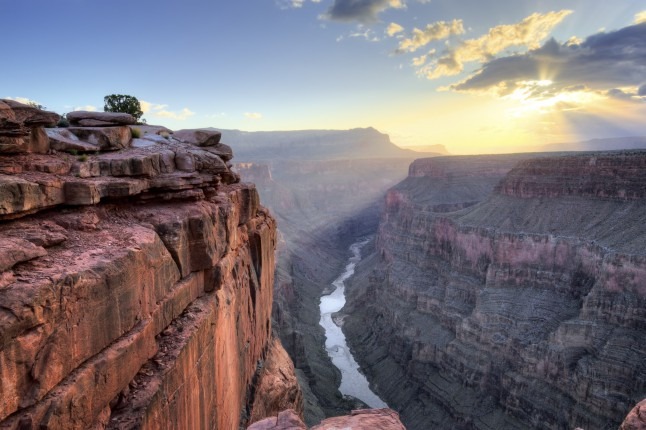 iStock:thinkstock
Yellowstone National Park
The scenic treasures of Yellowstone include two-thirds of the world's geysers, The Grand Canyon of the Yellowstone, and great herds of bison and American elk as well as wolves and grizzly bears. Its unparalleled range of surficial geothermal activity makes it one of the foremost sites for the study of the Earth's evolutionary history.
#2 Australia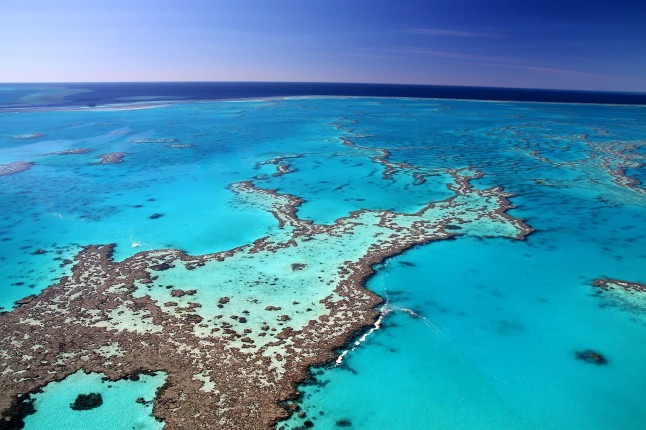 Shutterstock
Great Barrier Reef
The world's most extensive coral reef ecosystem covers 135,000 square miles. Collectively, 2,500 individual reefs and 900 islands, ranging from small sandy cays to large rugged islands, provide some of the most spectacular maritime scenery in the world.
#1 Brazil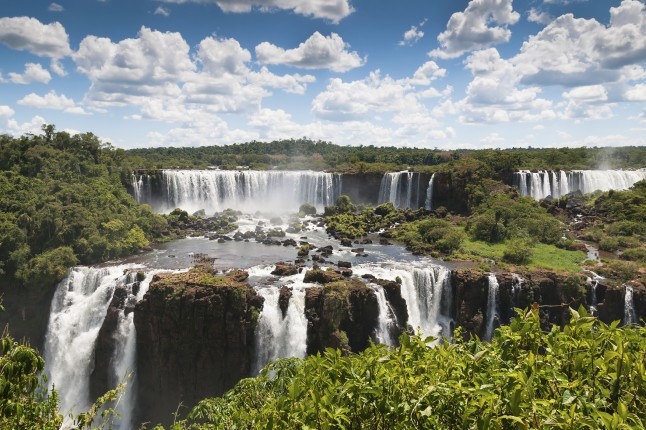 iStock:thinkstock
Iguazú Falls
More than 260 feet high and nearly 2 miles wide, one of the world's most impressive waterfalls divides Brazil from Argentina. It is home to many rare and endangered species of flora and fauna, among them the giant otter and the giant anteater.