Water Sports You Must Try This Summer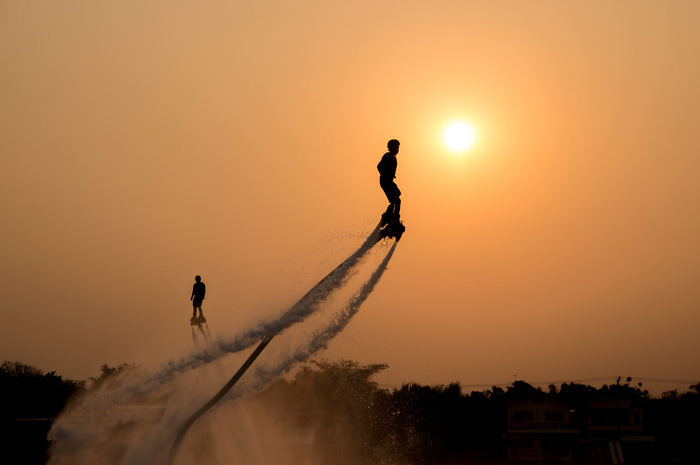 Shutterstock
The summer is around the corner and it brings a lot of sunny days, warm temperatures, vacation days and endless opportunities to have fun.
While partying, sunbathing, sipping cocktails on the beach should absolutely be on your to-do list, there are a several water sports that are worth trying out.
Surfing in cool towns and open water swimming are always popular, paddleboarding, scuba diving and flyboarding, to name a few, are going to be worth your time for several reasons.
Whitewater rafting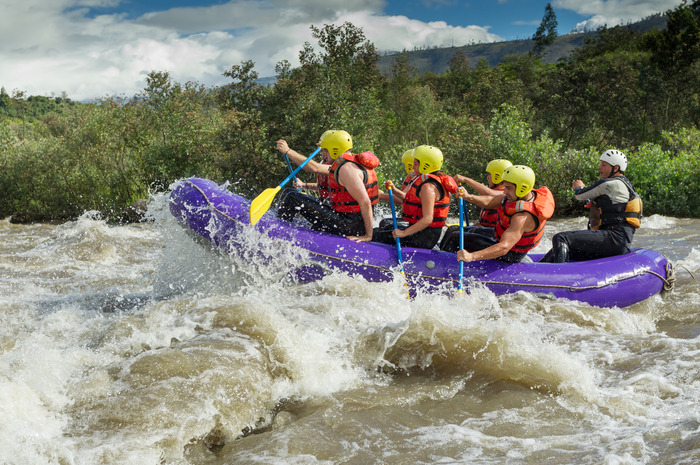 Shutterstock
Whitewater rafting offers a rare thrill. This is an adrenaline-fueled workout, perfect for active people who want to keep moving despite the summer heat. You are at the same time making your arms and core stronger. Depending on your experience, you may want to start rafting in class I Rapids, which usually have small waves, few obstacles and a very low risk of injury.
Stand-up paddleboarding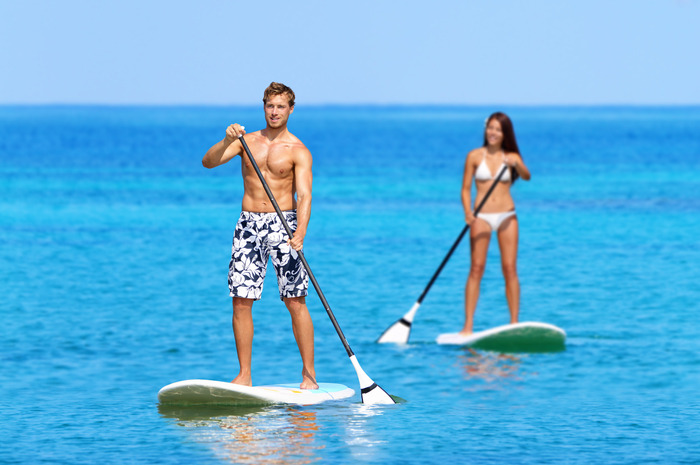 Shutterstock
Jet skiing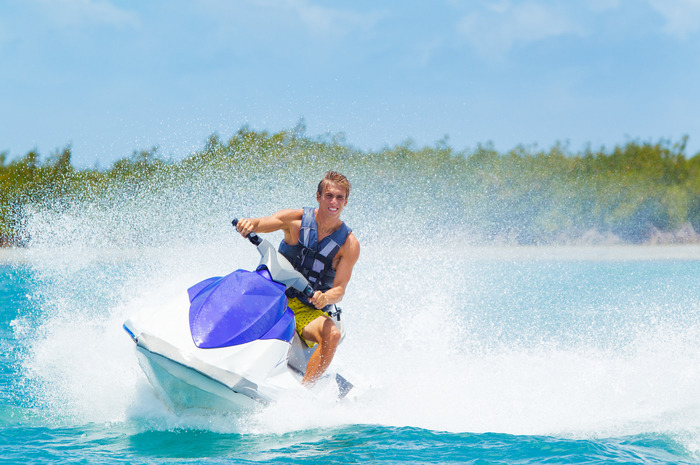 Shutterstock
How does racing across the water sound? It's really an unforgettable experience. It's also less strenuous than rafting. This exhilarating sport is not at all risky when you wear a lifejacket and follow the rules. Some may argue that this is not a real "sport," even though there are championships all over the world.
Water polo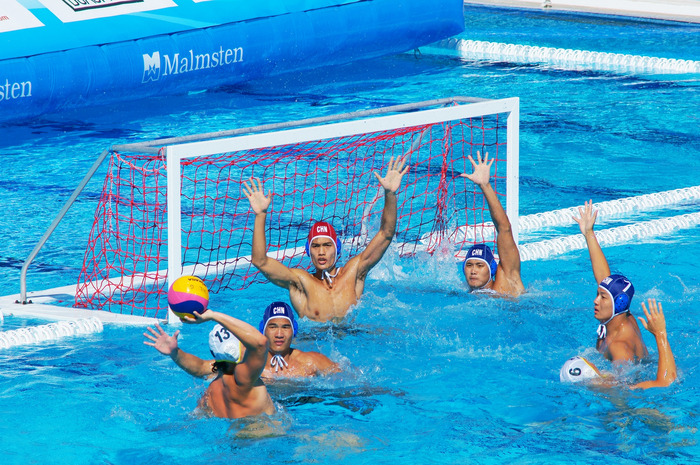 Shutterstock
Stay cool on hot summer days, exercise and have fun. You can do all of these at the same time. If you are playing water polo, you will constantly be alternating between treading water and high intensity sprints—a combination that creates an effective full body workout. Each team should have seven players. The goal is to throw the volleyball-like ball into the opponent's net.
Scuba diving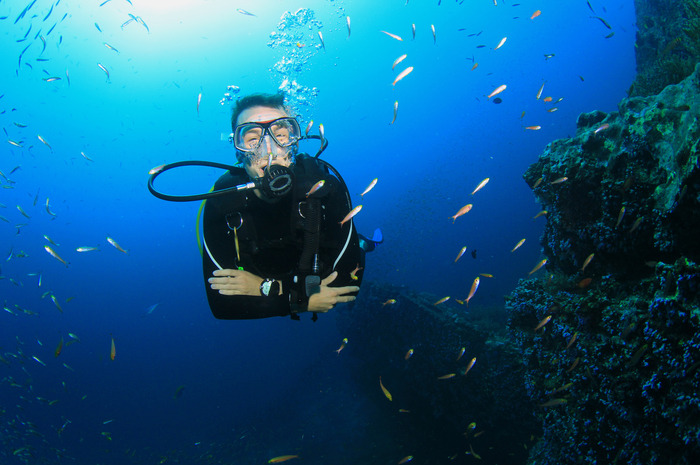 Shutterstock
No one will deny that scuba diving is a fun activity that most people would love to do one day. It's also an intense workout because you are carrying heavy equipment while swimming underwater. Stay away from certain dangerous dives and you will have a blast. Scuba diving offers an escape because it's something people do in isolation, alone and away from everybody. The views are astonishing and rare.
Kayaking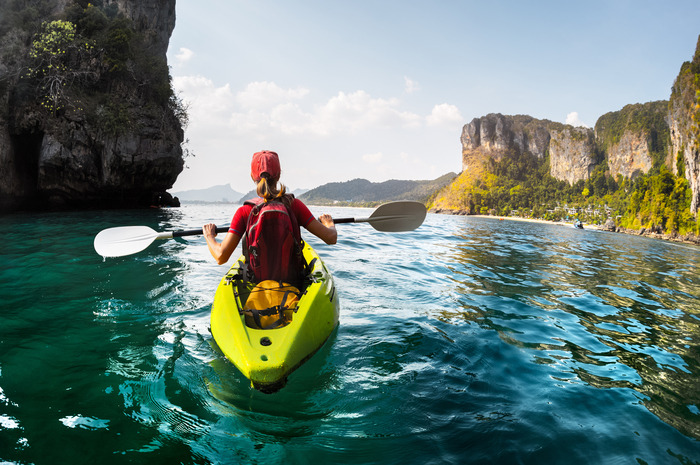 Shutterstock
Sailing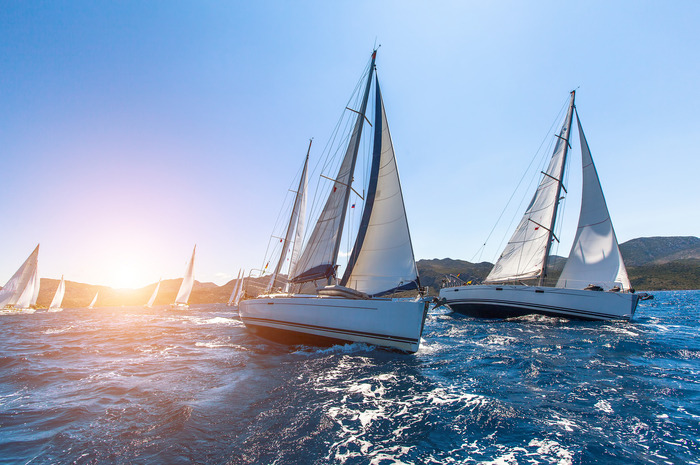 Shutterstock
Sailing is like flying but on a boat on the ocean. It's perfect for clearing your mind, seeing heart-stopping landscapes, and challenging yourself as you try to master basic sailing skills. Chances are you'll make new friends and become more self-confident because, after all, now you know how to sail. You can take your family boating during the next Memorial Day Weekend.
Windsurfing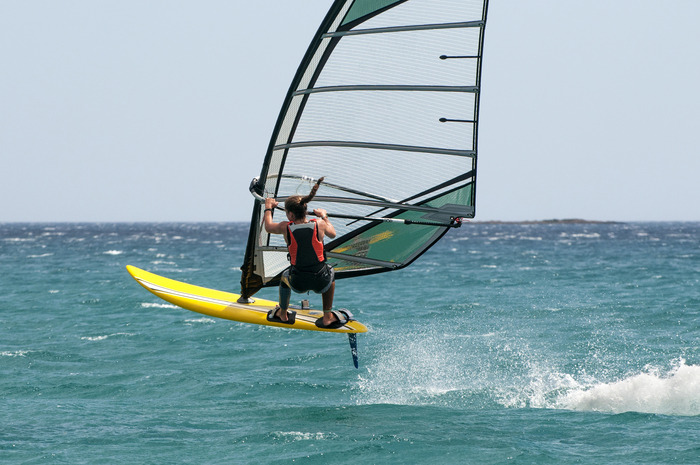 Shutterstock
Windsurfing is not your typical sport and the physical benefits are exceptional, too. Balancing on the board improves core strength and directing the sail targets muscles in the upper body from forearms down into the lower back. As you improve on the board, windsurfing becomes a great cardio workout. As a beginner, you may be spending most of the time falling off the board, repeatedly pulling yourself out. This, too, is a great exercise.
Water skiing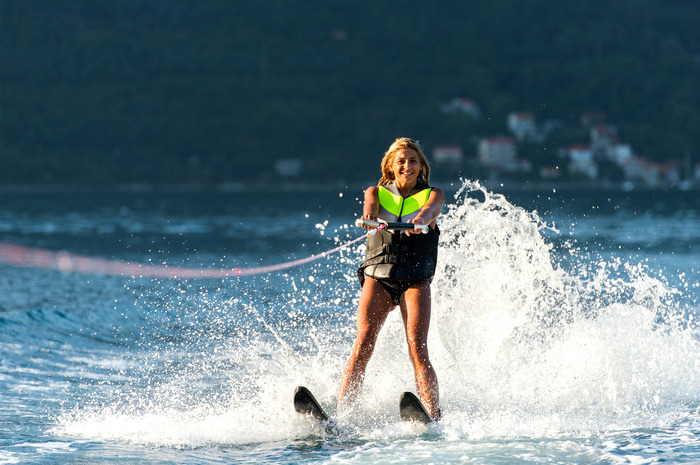 Shutterstock
Water skiing is a lot of fun and it has many health benefits – you are toning your muscles, increasing core strength, doing resistance training, and you are burning calories. Just control your speed and pull, and be aware of your body (just like in conventional skiing).
Flyboarding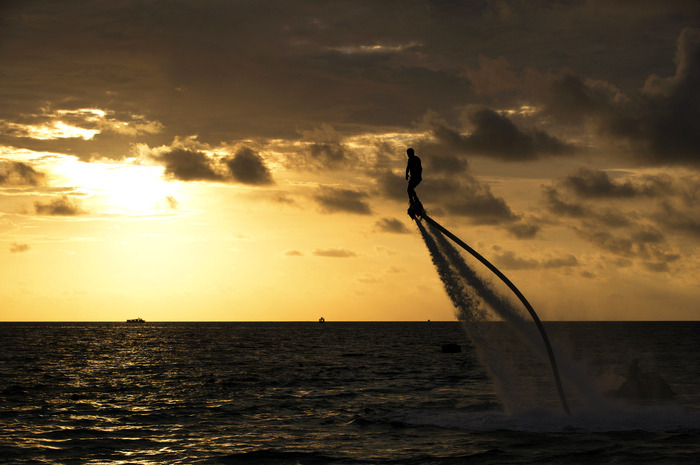 Shutterstock
This may sound strange but once you try it, you'll be hooked. It's not that widespread yet but it's getting increasingly popular. You will be standing on a board, usually connected to a jet ski, as you are pushed up into the air so you can do all kinds of flips and other stunts.