The Christmas Market Municipal Cave Is The Largest Underground Holiday Market In Europe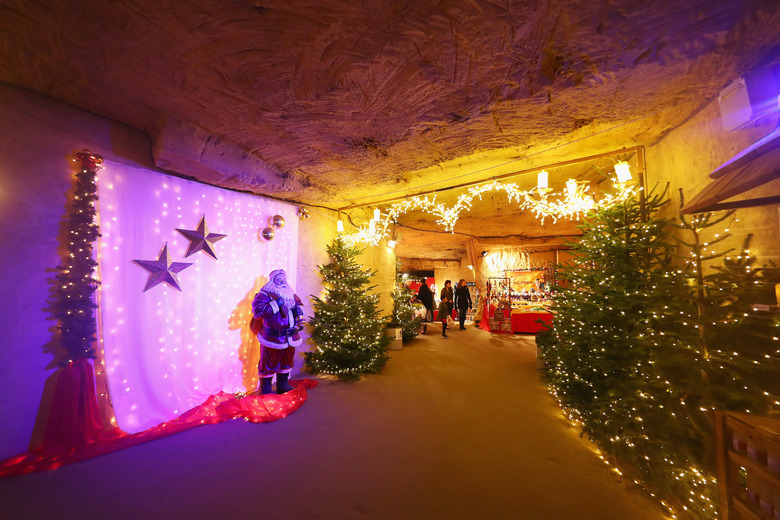 Dean Mouhtaropoulos/Getty Images
Held every year from mid-November through December, the Christmas Market Municipal Cave ("Kerstmarkt Gemeentegrot" in Dutch) in Valkenburg aan de Geul, Netherlands, is striking for its unique location, as well as the quality of its decor. The largest underground holiday market in all of Europe, it is also the oldest and most frequently visited.
How to Travel With Holiday Gifts
Holiday shoppers in Valkenburg head underground into a series of passages and caves, one of which holds the Christmas Market Municipal Cave. Here you'll find rich decor and hundreds of Christmas lights surrounding the many stalls where you can buy gifts. Like other classic Christmas markets, you'll also find plenty of seasonal delicacies and drinks for sale to enjoy as you peruse local goods and crafts on display.
The Christmas Market Municipal Cave is just one of multiple wonderful attractions in town. Another Valkenberg cave is home to an impressive display of hundreds of holiday miniatures, while the Christmas Market Velvet Cave ("Kerstmarkt Fluweelengrot") lies underneath the ruins of Valkenburg Castle, with 50 stalls and awe-inspiring historic cave art on the marlstone walls. Aboveground, Valkenberg also hosts a Christmas parade and a culinary walking tour, just two of the many activities that make it one of the most magical Christmas towns in the world.