How To Travel With Holiday Gifts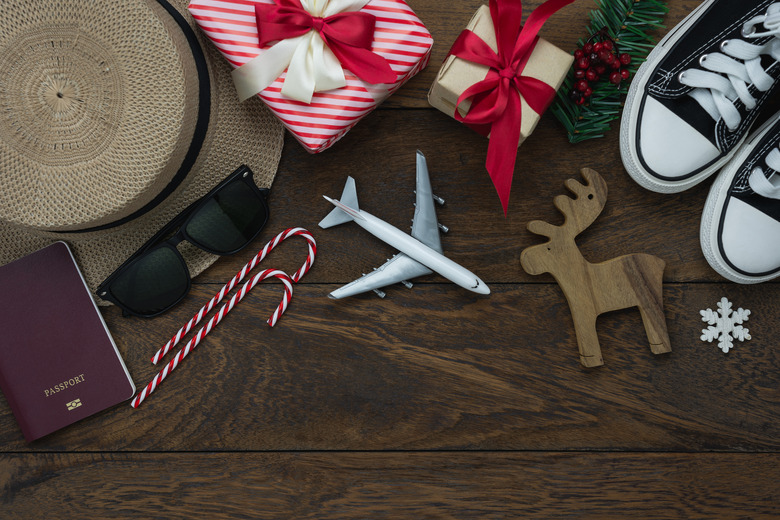 iStock.com/Chattrawutt
The end of the year is closing in and that means a lot of holiday travel. No matter how — or how far — you've traveled, it can be rude to show up to a gathering empty-handed. But traveling with gifts, whether it's some quality wine for mom or that item your sibling has always wanted, can be a major hassle. We checked in with the Transportation Security Administration (TSA) and other travel resources to gather tips on how to travel with those precious presents.
Research the prohibited list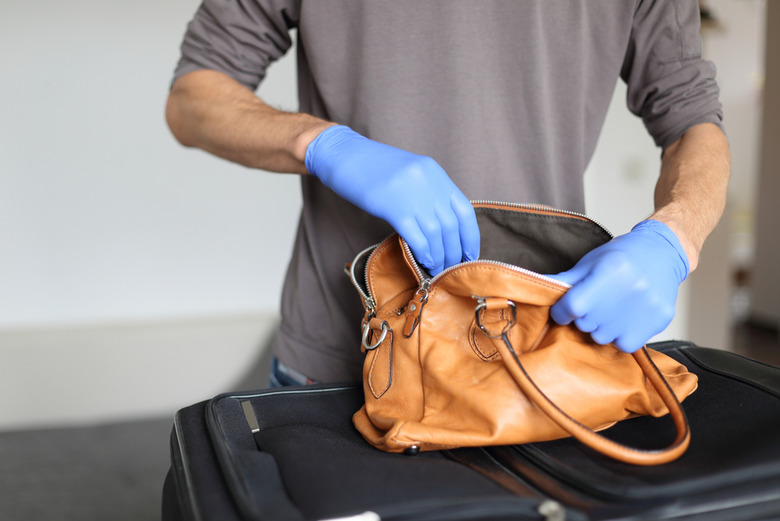 riopatuca/Shutterstock
If you're traveling on an airplane, airports and airlines have a lot of rules and restrictions that don't change just because it's the holiday season. It would be smart to research the list of prohibited items in order to see if any of your gifts require special treatment before you enter the airport. For example, toy swords can't be inside carry-on bags and you're not allowed to bring liquor with over 70% alcohol.
Avoid pre-wrapping gifts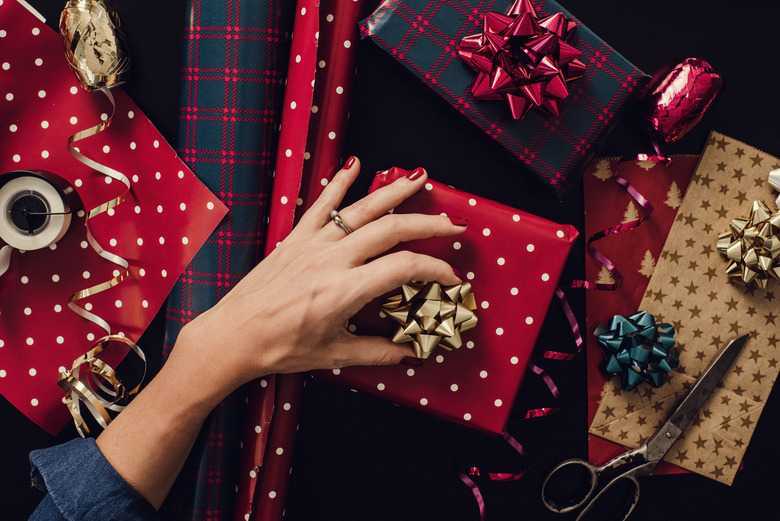 iStock.com/knape
You could plan to put your wrapped gift into a checked bag, but try to avoid going through security lines with wrapped items. There's a chance TSA might have to unwrap your gift. You can dress up the gift once you get to your destination
Use gift bags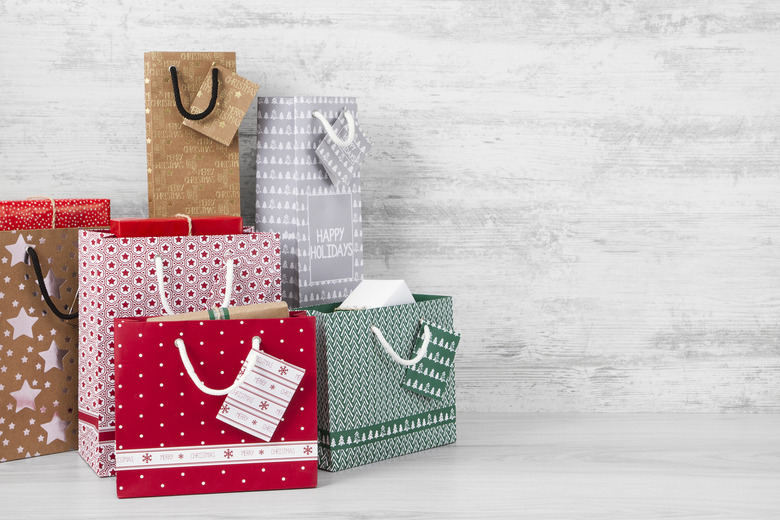 iStock.com/anilakkus
If you're not checking a bag and need to carry-on, use a gift bag. There are certain metals or vacuum-sealed items, such as coffee, that can set off a scanner. To avoid having your entire bag dumped out during a search, use a gift bag so it is easy for security to view the items without having to mess up the wrapping.
Buy gifts at your destination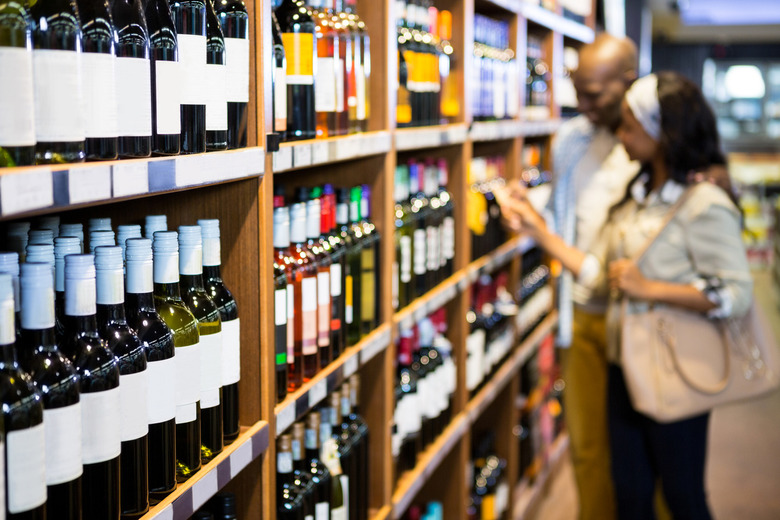 iStock.com/Wavebreakmedia
If you're traveling with liquids, alcoholic or non-alcoholic, you might experience trouble even if you follow the checked-bag guidelines. Spills and broken bottles are always possible because your bag may get tossed around. You can bubble wrap your wine or liquor bottles — as long as they're 5 liters or less and contain no more than 70% alcohol — but they may be unwrapped and not properly re-wrapped during inspections. Avoid the hassle by just purchasing liquor or any liquids at the destination.
Consider shipping gifts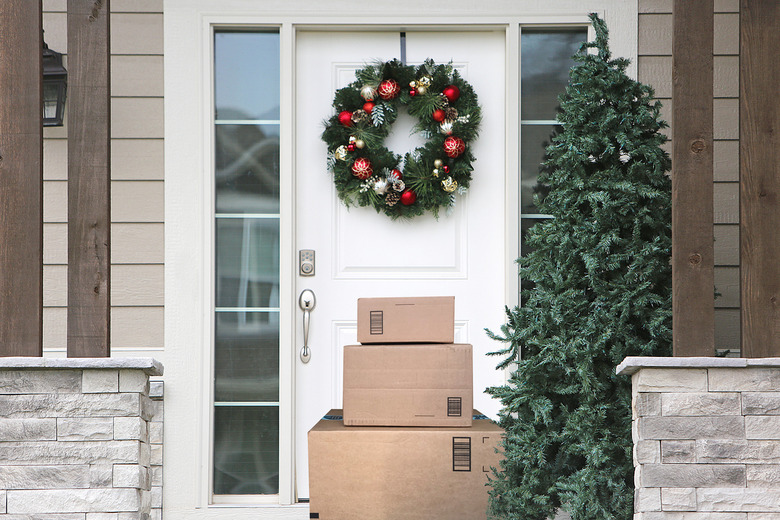 iStock.com/TriggerPhoto
Depending on how many gifts you bring or how much they weigh, you might have to spend an extra $50 or more to fly them home with you. Avoid the extra cost and hassle of carrying heavy bags by shipping presents to the destination. Oftentimes, shoppers are able to get free shipping through Amazon or other major retailers, but costs vary. Mail carriers such as UPS and FedEx suggest that holiday shopping be done early to ensure everything arrives on time.
Use a hard-shell suitcase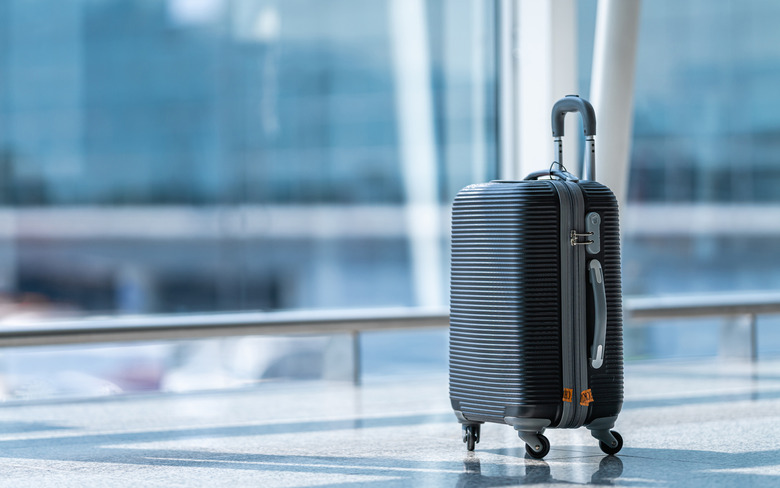 iStock.com/ArisSu
If you can, use a bag with a hard exterior. This will help reduce the chance of damaging your gifts, especially in the luggage compartment on the bus or plane.
Protect your gifts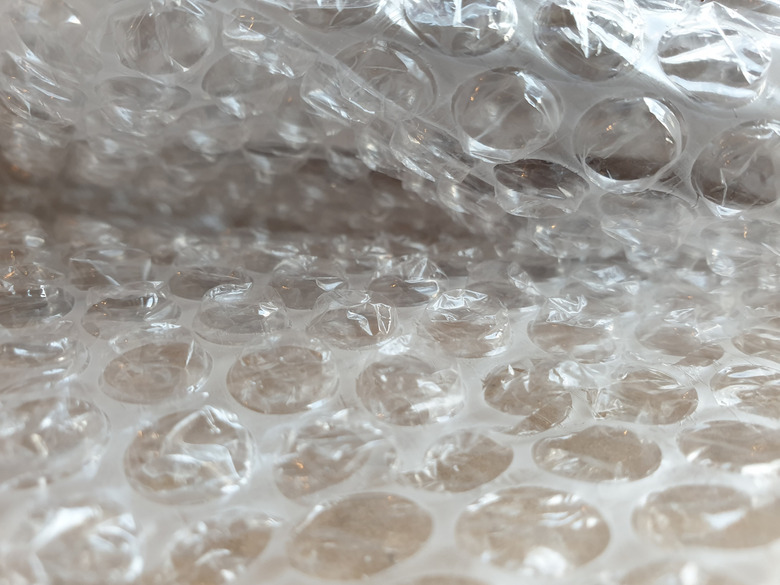 iStock.com/mcKensa
Try placing your gifts between soft T-shirts or sweaters to help prevent them from moving around in your luggage. Wrapping them in clear bubble wrap is also a good option to reduce the risk of damage.
Keep valuable or fragile gifts on you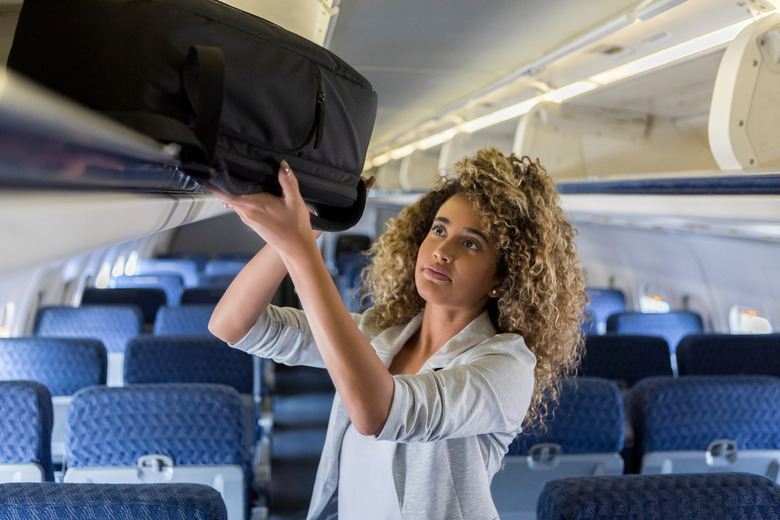 iStock.com/SDI Productions
Sure, gifts can be placed in your checked luggage. But you don't want to arrive at your destination and realize that the Christmas ornament you bought as a gift is missing or damaged. It would be best to keep valuable or fragile items near you in a carry-on bag.
Bring extra wrapping paper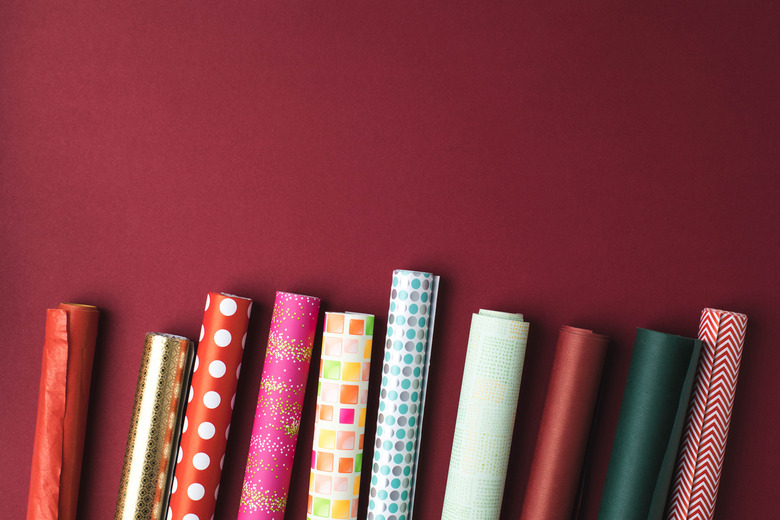 iStock.com/ronstik
If you decide to wrap presents, bring extra wrapping paper as a precaution. Your gifts could be unwrapped by TSA agents who may not possess the elvish wrapping skills you do. It's also possible that wrapping may get ripped or beaten up in your bag during travel.
Carry an extra bag to bring your gifts back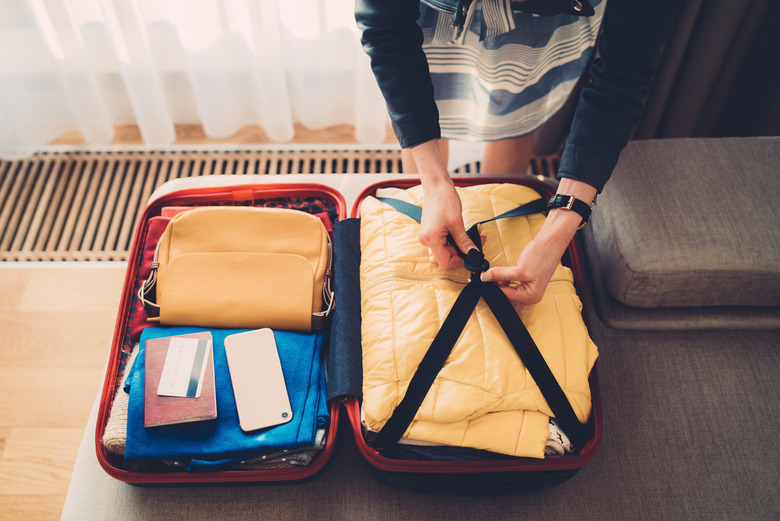 iStock.com/martin-dm
Remember to pack an extra bag to bring back the gifts you receive. It's easy to get caught up in making sure everyone else's gifts arrive safely, but you'll likely need some extra space when traveling back, too. Knowing how to travel with gifts is just one part of the equation for a smooth trip. It also doesn't hurt to know the worst days of the year to fly.