The Most Stunning Remote Islands In The World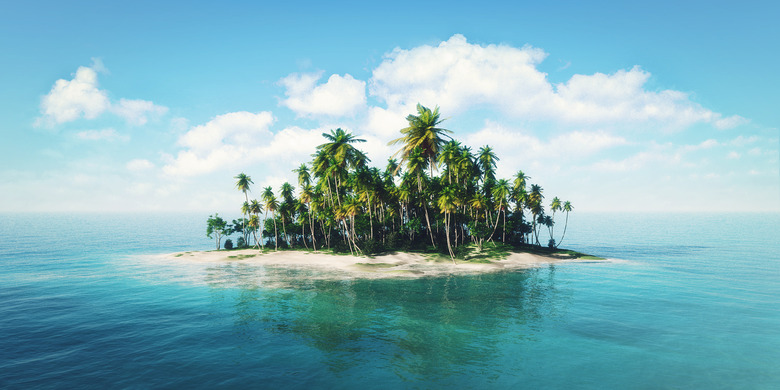 Shutterstock
Picture this: You're on a vacation. The sun is shining bright and the water is the clearest of all blues. The trees are in a permanent state of movement as the wind blows through them. You look around and it's almost as if you're alone. That's because you're not just on any gorgeous beach — you're on a remote island.
A vacation is an opportunity to escape to paradise. Add a dash of seclusion, and it could turn into a once-in-a-lifetime trip. Whether you're ready to purchase your tickets or just want to be stunned by these gorgeous destinations, here are a few of the most beautiful remote islands in the world.
Aitutaki, Cook Islands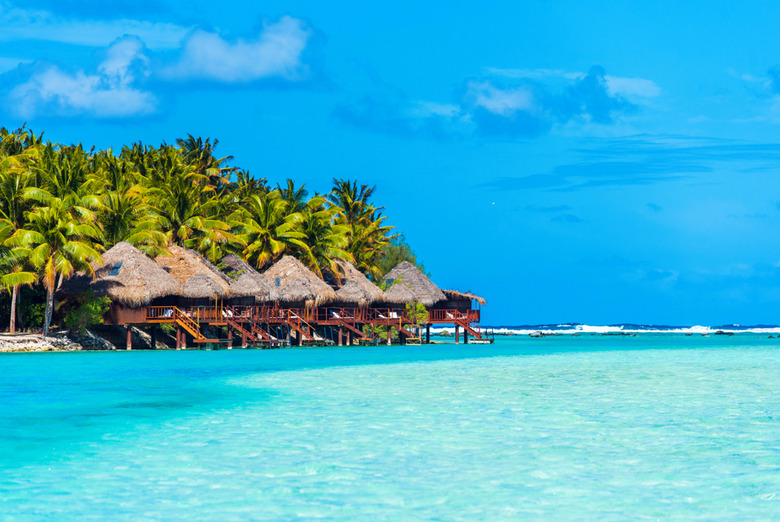 Shutterstock
Aitutaki is a beach lover's dream. An image of the island might as well be placed next to the word "paradise" in the dictionary. Known as one of the less populated areas in the Cook Islands, Aitutaki is a small strip of lush greenery in the South Pacific surrounded by a vast body of water. On this island you can bask under the warm sun, take a swim with marine life that includes rays and turtles, or experience bonefishing for the first time.
Bohol Island, Philippines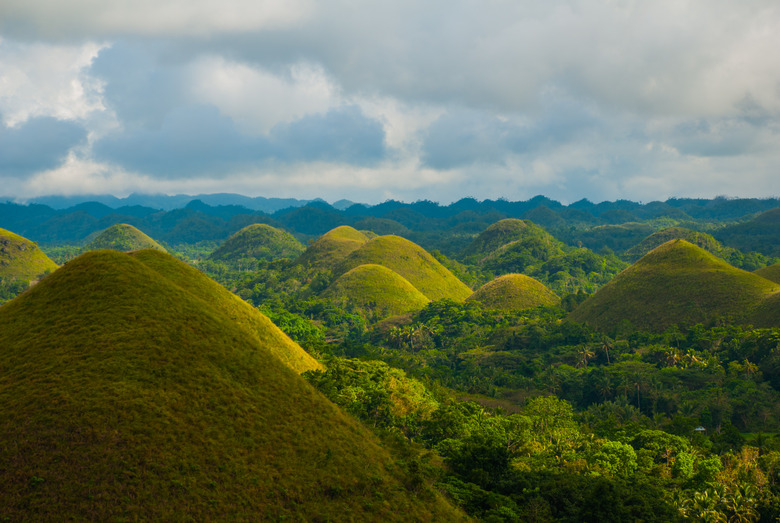 Shutterstock
Although Bohol Island may be a private getaway, it is best known for being home to the Chocolate Hills. Unfortunately the Chocolate Hills aren't actually made out of real chocolate, but instead they turn a rich brown during the dry season. After spending time viewing the chocolatey utopia, chill by the water and enjoy the beautiful white sand and activities like snorkeling and dolphin watching.
Colonsay, Scotland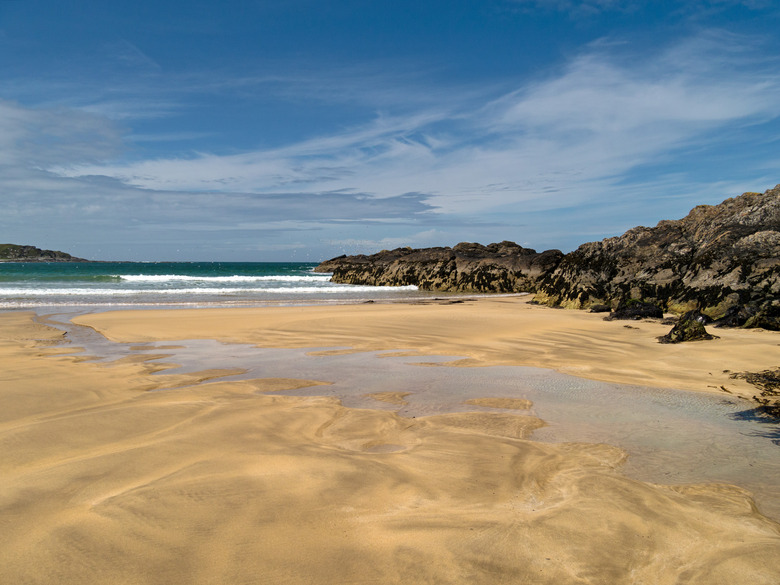 Shutterstock
The island of Colonsay may be small — it has a diameter of 10 miles — but its beauty packs a major punch. Colonsay is engulfed by a stretch of sand for beach lovers and also features winding trails for adventurers and explorers. The tiny island is also home to Gin Lover's Retreat, a gin tasting experience for visitors hoping to learn more about the spirit.
Espíritu Santo, Mexico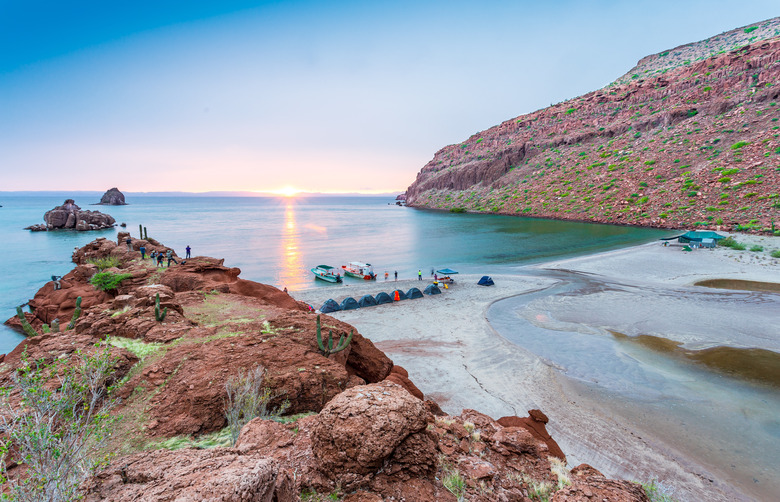 Shutterstock
North of La Paz is Espiritu Santo. Espiritu Santo has seven beaches for lounging and swimming, or 11 hiking paths for those looking to stay dry. Espiritu Santo has been named a World Heritage Site by the United Nations Educational, Scientific and Cultural Organization and a designated National Protection Area by the Mexican government.
Faroe Islands, Denmark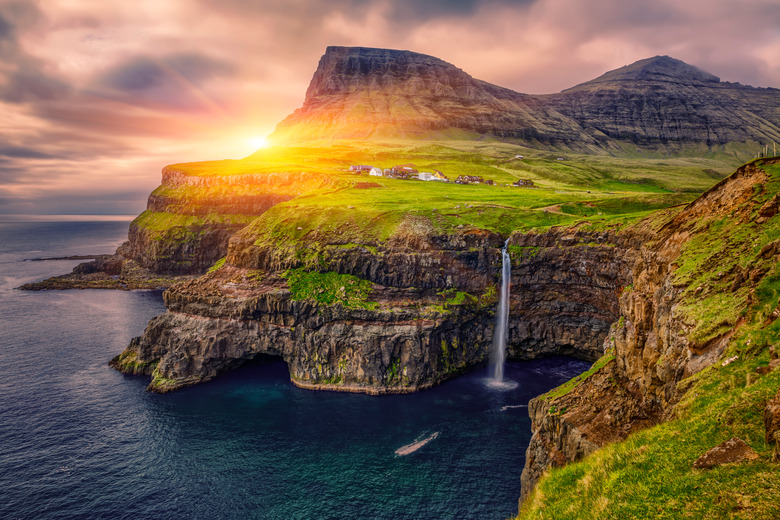 Shutterstock
Perfectly nestled between Iceland and Norway are the Faroe Islands. Made up of 18 volcanic islands, the population is just 50,000. Sheep even outnumber humans two to one. The gorgeous Mulafossur Waterfall might be the highlight of your adventure. Weather permitting, the Faroe Islands are a perfect location to view the northern lights.
Fernando de Noronha, Brazil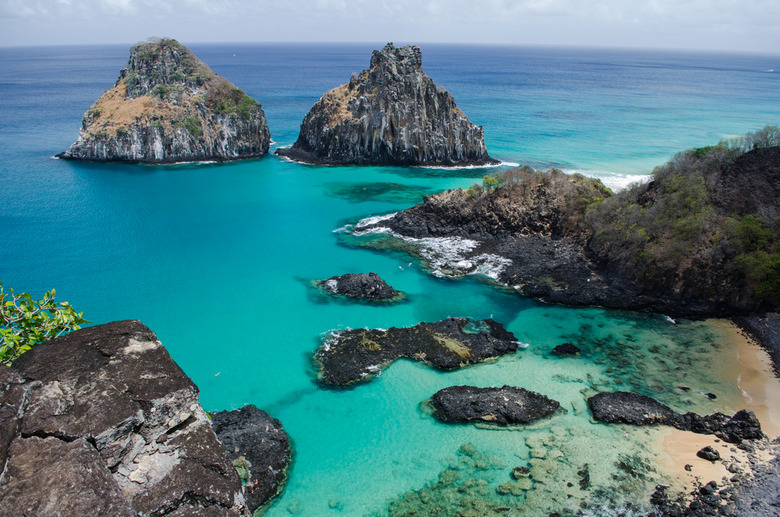 Shutterstock
In the search for a perfectly isolated location to bask in nature's beauty, Fernando de Noronha sits at the top of the must-see list. Located 271 miles from the northeast coast of Brazil, only one of the 21 islands that make up Fernando de Noronha is populated. The other 20 islands are home to furry friends and reptiles. A stay at the island can be a bit pricey, but the breathtaking white sand beaches will make the adventure worth the price. Be sure to bring your camera, because you may just catch a dolphin spinning in the air.
Flores Island, Portugal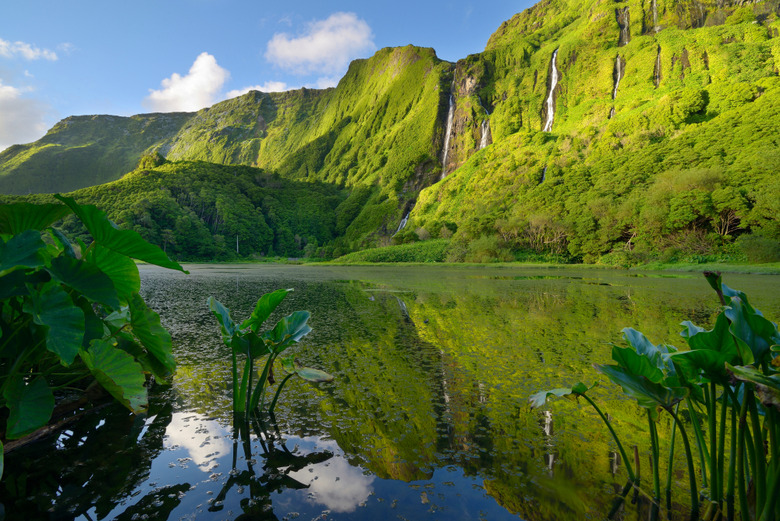 Shutterstock
Flores Island was originally called São Tomás or Santa Iria, but the abundance of flowers on the island led to its eventual name change, according to Visit Portugal. Only 4,000 people call the island home, but the wealth of natural beauty ranging from waterfalls to streams surrounded by an abundance of flowers makes this island a must for any adventurer.
Guam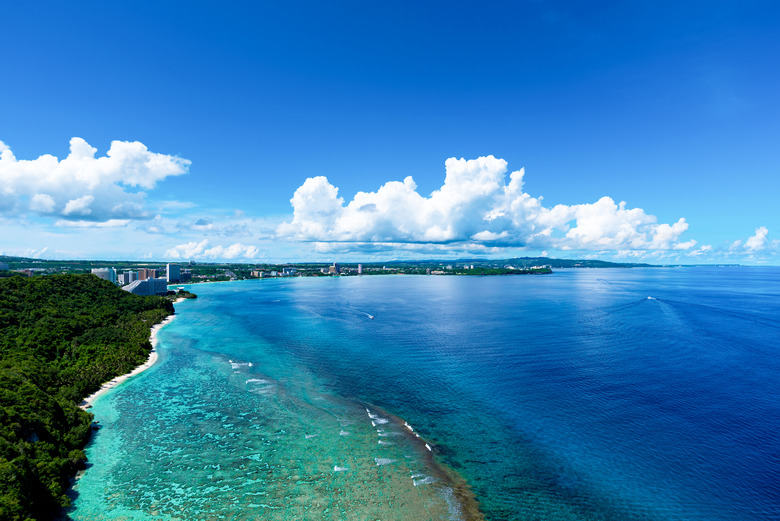 Shutterstock
Guam is an oceanic island surrounded by a tropical forest. The island is a beauty, but for anyone hoping to try the best food across the globe, it's known for many different cuisine options. Rice is a fundamental part of each meal, but annatto seeds are usually added to the dish for more color and flavor. Barbecued meats, pickled produce and Spam are all common foods offered at local eateries. If you're hoping to party as well as relax, visit for the islandwide Liberation Day on July 21 for parades, carnivals, parties and barbecues.
Guana Island, Caribbean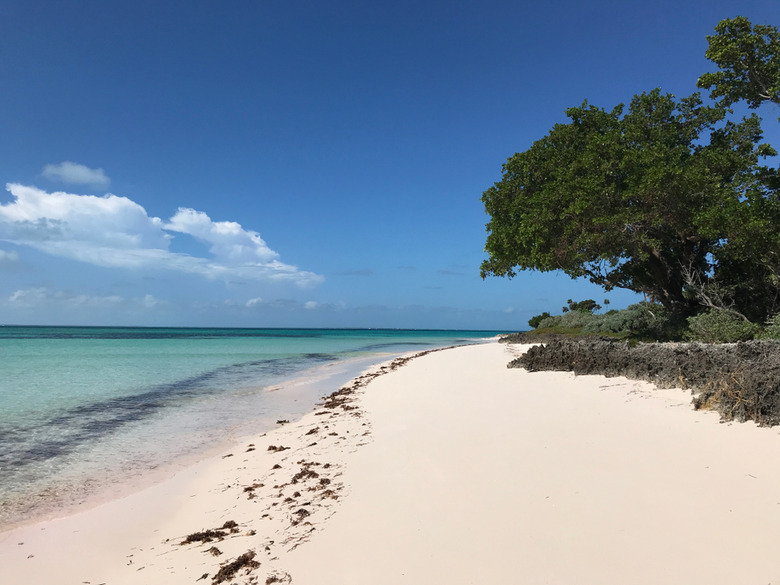 Shutterstock
Guana Island is the ideal spot for honeymooners or travelers just searching for constant privacy. The island hosts fewer than 20 stone cottages across 850 acres of hills and white sand. Mother nature rules on this island, and that is apparent from the massive spread of vegetation and grassy plains. Visitors can either unwind on the beach or tackle the 12 miles of hiking trails.
Isla Mujeres, Mexico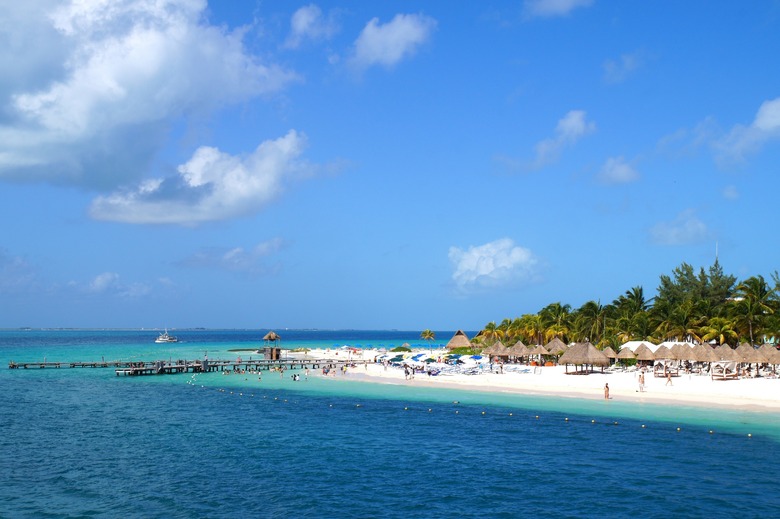 Shutterstock
Mexico is a typical go-to destination for travelers, but Isla Mujeres, located just off of the coast of Cancun, is a perfect stop for anyone seeking solace from the rowdiness of spring breakers and other vacationers. The west coast of Isla Mujeres is home to an excellent turtle sanctuary. But if that is too slow for your pace, you can join the diving team for a swim with whale sharks.
Kashiwajima Island, Japan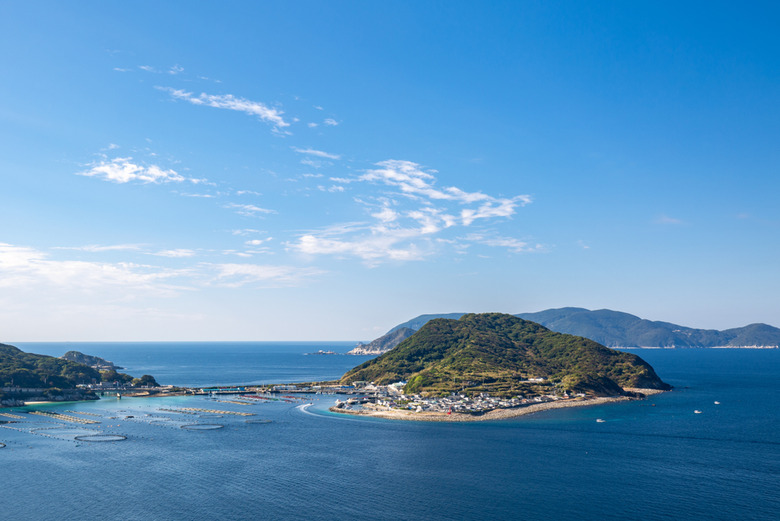 Shutterstock
Kashiwajima Island is home to more than 1,000 different species of fish, making it a prime location for scuba diving in Japan. The island is known for its endless view of vibrant blue water and beautiful sunrises and sunsets across the horizon.
Koh Yao Yai, Thailand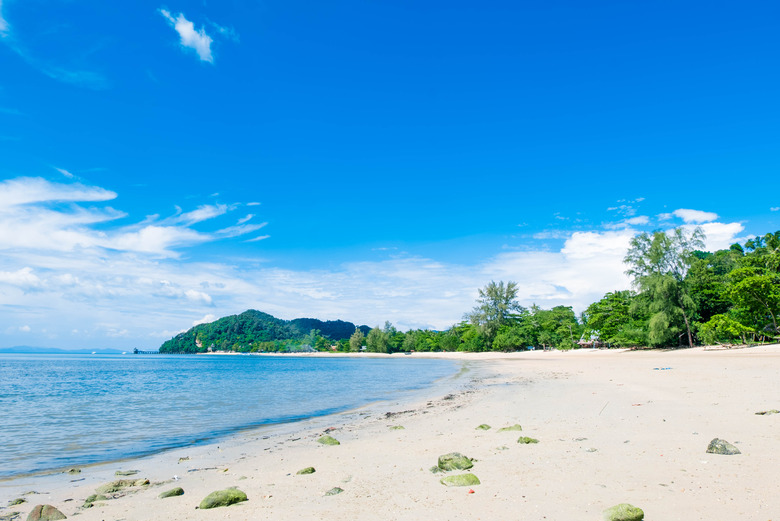 Shutterstock
Koh Yao Yai is a 30-minute boat ride from the heavily traveled Koh Samui and a dream for anyone hoping to find a bit of paradise. Piles of limestone that jut from the water can be seen from a boat ride around Phang Nga Bay. The island also has a coconut grove where travelers can sip on the refreshing liquid straight from the fruit.
Naoshima, Japan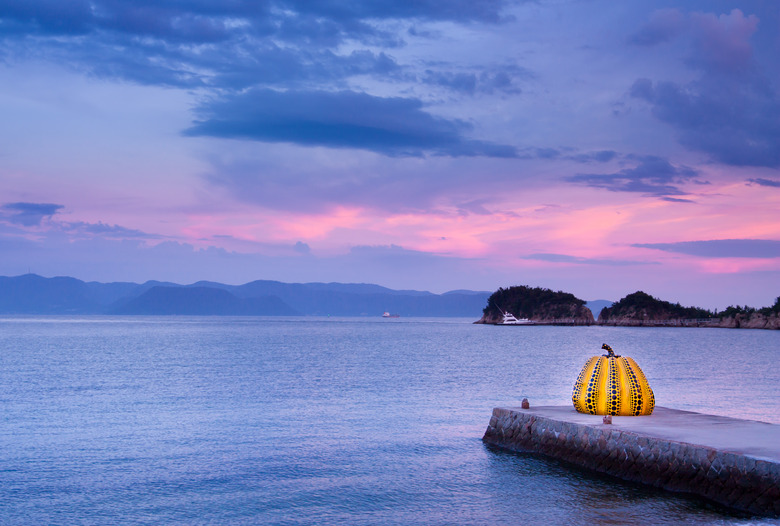 Shutterstock
Naoshima is the island for art lovers to visit. Yayoi Kusama, an acclaimed Japanese artist, is known for her Pop Art works that decorate the island. She is best known for her "pumpkins" decorated with vibrant colors, which have become a signature of the island. And that is just a taste of what the destination has to offer. Tourists are known to stop by the island, but submerging oneself into the world of art will make this island stay worth it.
Phuket, Thailand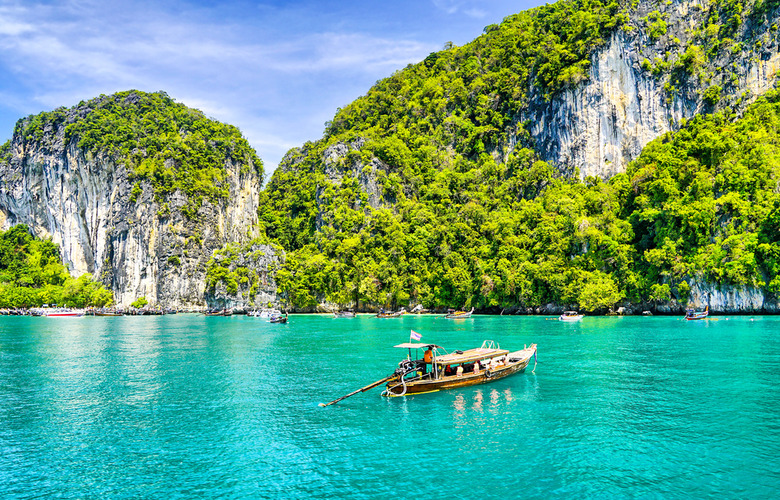 Shutterstock
Phuket is just an hour flight away from Bangkok, but the secluded island feels like a world away. White sand beaches, striking sunrises and stunning sunsets are only a few of the beautiful wonders of the island. Stop by Big Buddha, a sacred 147-foot Maravija Buddha statue, or take a boat trip around the island while sipping on a cool drink.
Robinson Crusoe Island, Chile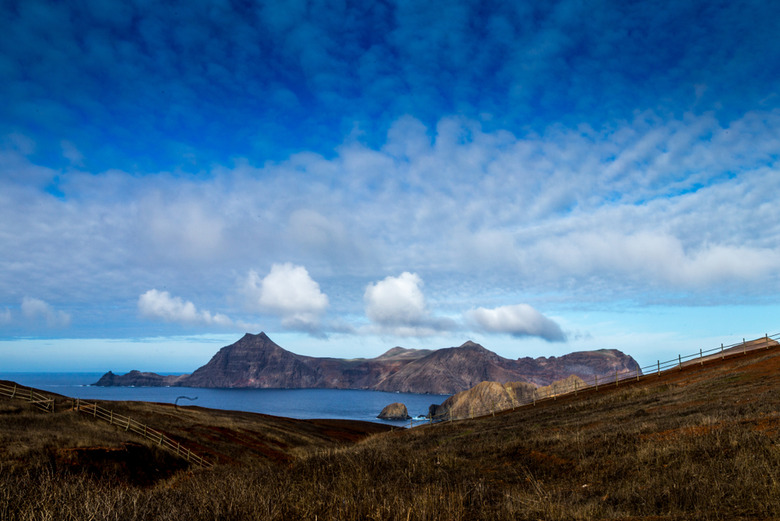 Shutterstock
Fans of English writer Daniel Defoe and his shipwreck adventure, "Robinson Crusoe," are well acquainted with this island. Robinson Crusoe, also known as the Desert Island, is a break from the typical white sand beaches offered at other islands and, instead, offers undersea adventures. Bonus: Legend has it that a chest full of gold was buried on this island in the year 1741 by British naval commander Commodore George Anson. Searching for gold can be another fun activity to add to the list.
Rodrigues Island, Mauritius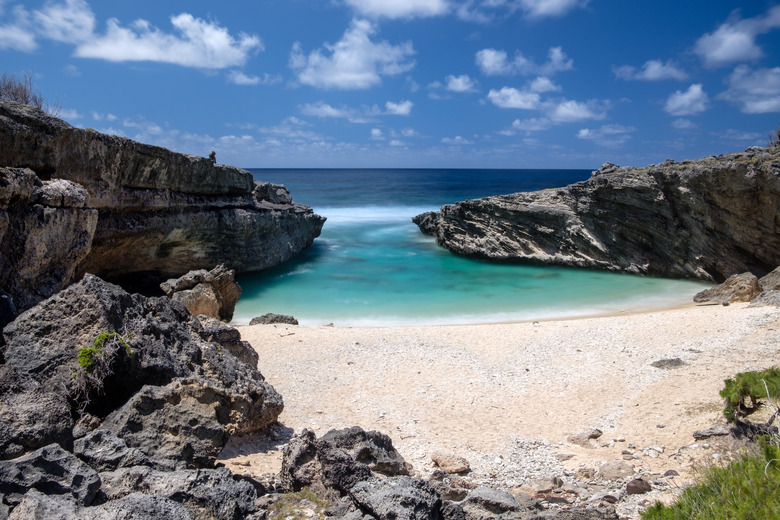 Shutterstock
Whether you prefer to spend every day in the ocean or explore the land, there is always something to explore on Rodrigues Island. For animal lovers, the Francois Leguat Giant Tortoise and Cave Reserve has plenty of giant Aldabra tortoises always looking for a nice head rub. Try the Tyrodrig zip line for an adventure that will whisk you away and provide a breathtaking view of the canyons.
South Keeling/Cocos Islands, Australia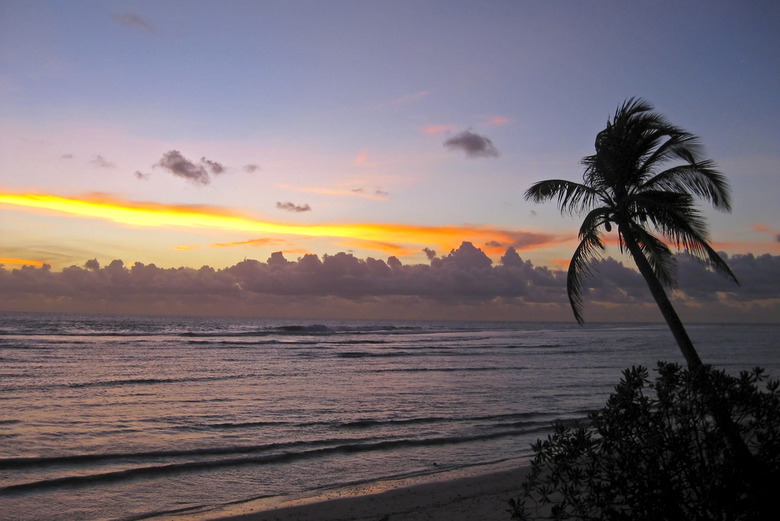 Shutterstock
The Cocos Islands, known as the Keeling Islands to most, is a destination filled with iconic imagery. Coconut palm trees, clear water, and a constant breeze all combine to make this island heavenly. A total of 24 islands make up this tropical landscape, but only two are populated, making this remote getaway ideal for vacationers looking for peace.
The Côn Đảo Islands, Vietnam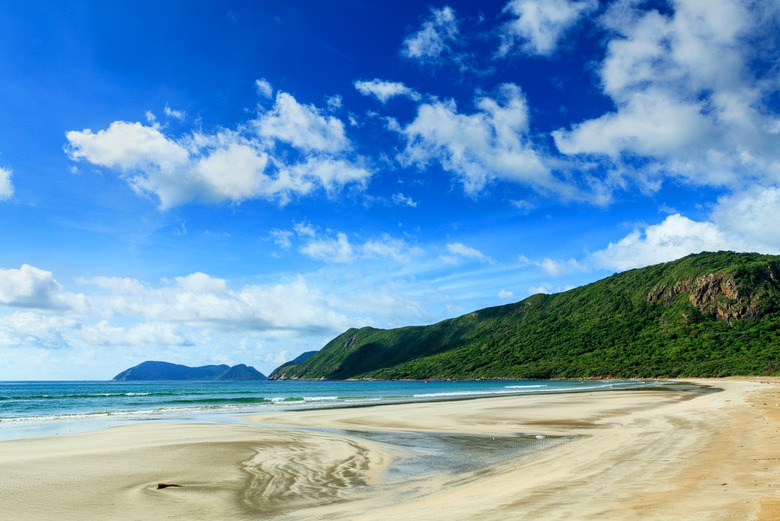 Shutterstock
Only one island is inhabited on the six-island archipelago of Con Dao. Golden sand, turquoise waters and the knowledge that you are in a remote paradise all come together to make this an ideal place to visit.
Taprobane Island, Sri Lanka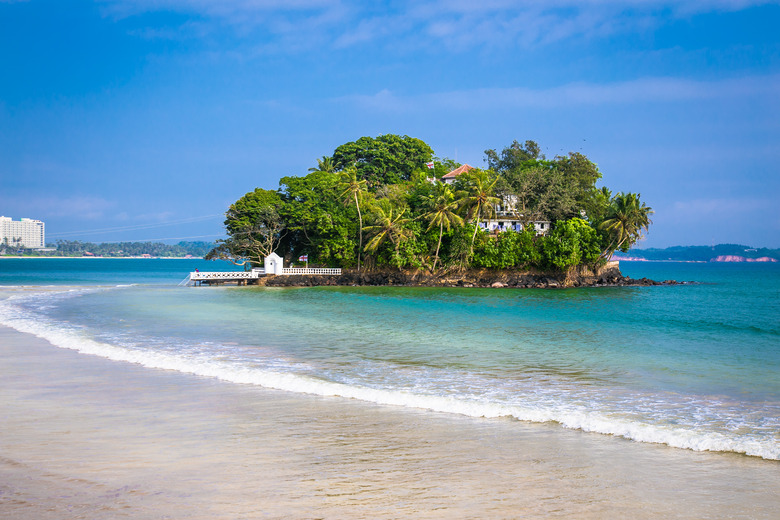 Shutterstock
To travel to this beautiful island, you'll have to take a paddleboat through the ocean from a sandy beach. Not only is it completely separated from other travelers, but the view of the ocean seen from the only home located on the island is dream-worthy. After being built in the 1920s, kings, queens, presidents, and writers all called the home theirs for a little while. Now you can too.
Zanzibar, Tanzania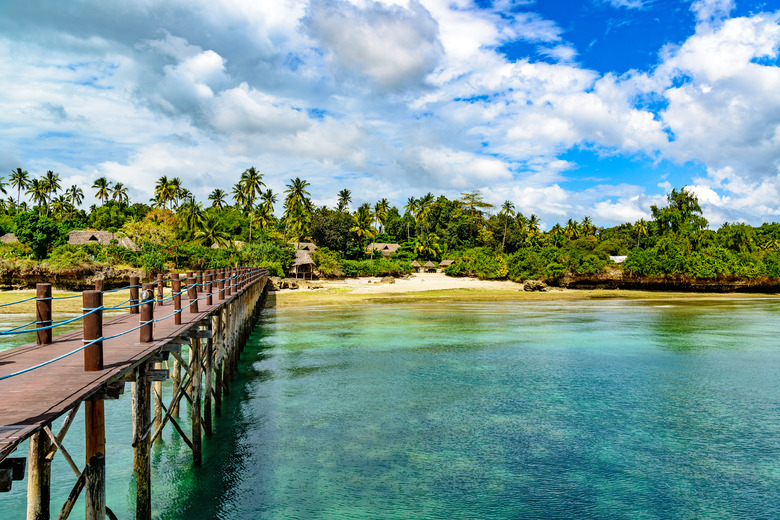 Shutterstock
Zanzibar is just 22 miles from the east-central coast of Africa. It's part of an archipelago known as the "Spice Islands," and the cultural history of the island is reflected in the dishes offered in town. Indian, Arab, Chinese, Portuguese and African cooking traditions, all with a "spicy" twist, are available for adventurous eaters. Tanzania is known for offering safari trips, but Zanzibar is all about the aquatic creatures. Try scuba diving and swimming with the animals living in the Indian Ocean. Traveling teaches you many things you can't get from a classroom, and that's just one of the many life lessons our parents taught us.