Incredible Retreats To Escape Winter's Wrath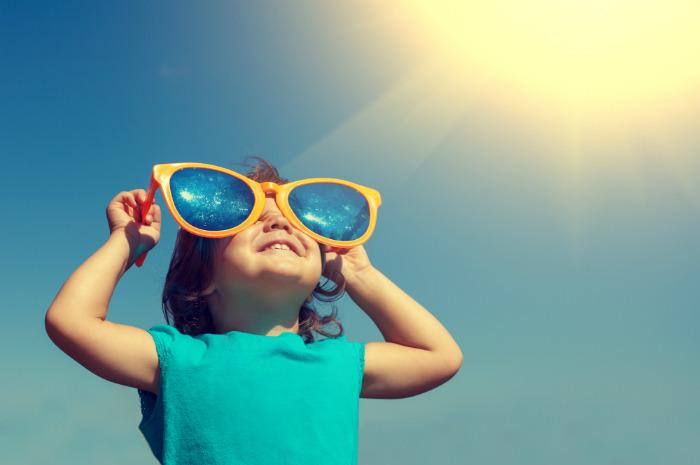 iStock
Incredible Retreats to Escape Winter's Wrath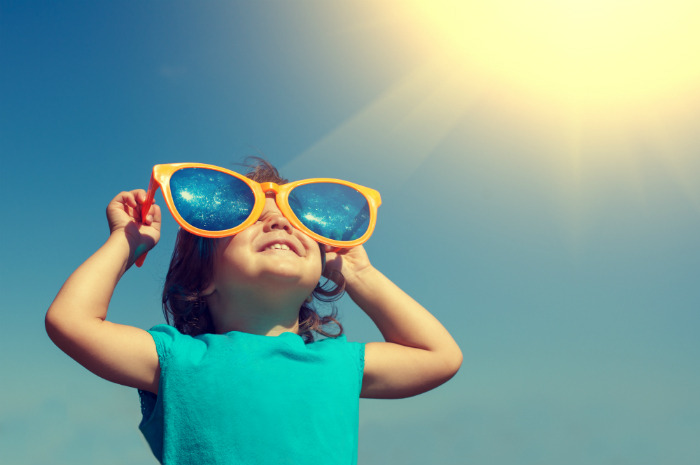 iStock
The Villa on Dunbar Rock, Bay Islands, Honduras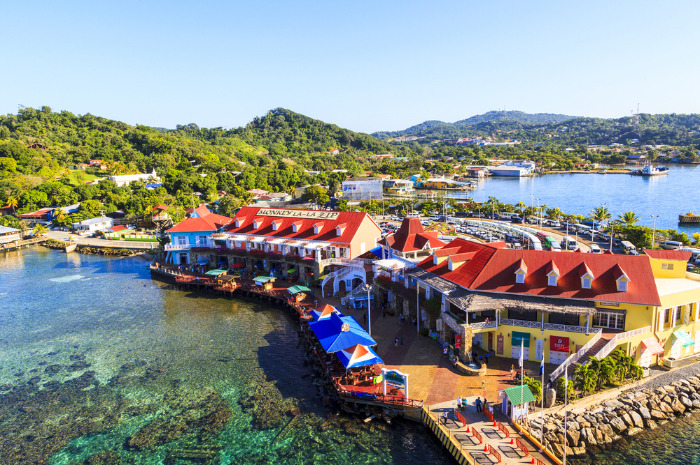 GTS Productions/Shutterstock.com
If your idea of a perfect vacation is a warm spot with plenty of adventure opportunities and just a handful of other people, think about coming here. The 15,000-square-foot villa is atop a rock off the coast of Honduras' Bay Islands. Scuba divers love it. You'll never have to dress up for dinner; call the concierge dive service and a reef system literally your own; and relax on a personal white sand beach. Go outside and explore the mountainous island. Enjoy waterfalls, hiking trails, kayaking, bird watching, and stargazing. 
Club Med Punta Cana, Dominican Republic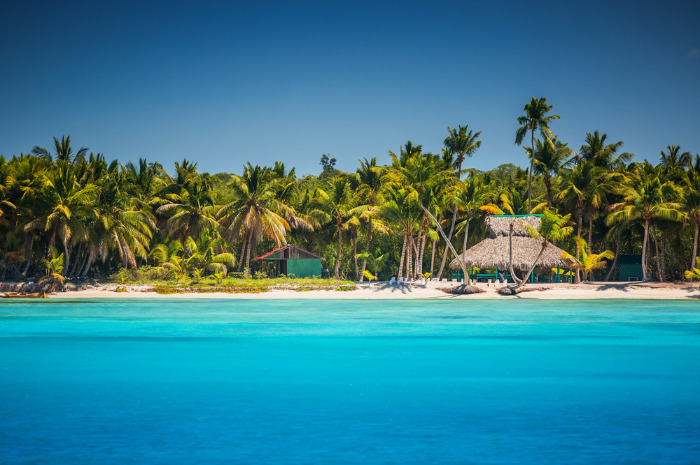 Shutterstock
Families are going to have a lot of fun at this action-packed resort. There are several clubs they can attend – cooking, sailing, dance, football, arts and crafts, etc. – while the parents unwind by the pool with a massage. Head to the new Zen Oasis, a sophisticated adults-only hideaway, or experience CREACTIVE by Cirque du Soleil. It's a creative playground inspired by the world-renowned acrobatic shows. Go sailing and windsurfing, and sign up for archery and trapeze classes.
Alto Atacama, San Pedro de Atacama, Chile
This is the only lodge in the San Pedro region that is totally enveloped by natural surroundings. It is designed to blend seamlessly into its environment and appear as a part of the terracotta-colored ridge that rises behind it. Get off the beaten track and explore the desert's varied landscapes. See stunning geysers, climb volcanoes, try mountain biking through desert canyons, and visit ancient Incan ruins. The resort offers many tours design for people who want adventure, cultural experience, to try unique foods, or prefer stargazing.
Ketanga Fitness Retreats, Costa Rica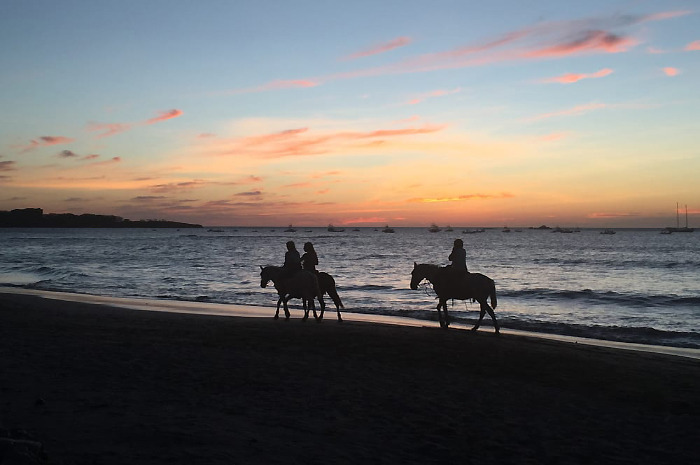 Ketanga Fitness Retreats/Yelp
Go on a Winter Escape Yoga Retreat ked by YoYoga's founder, Rebecca Weible, for a different but challenging and very exciting holiday. Go local excursions to see the region's natural wonders, relax by bonfires on the beach, and make new friends. You can also sign up for Boot Camp, boxing, HIIT, and multi-fitness programs. Have fun zip lining and going on a monkey mangrove tour. Sign up for additional activities like a horseback riding, surfing, and massages.
The Lodge at Chaa Creek, Belize
You are going to have a lot to do at Chaa Creek's 400-acre nature reserve. Adventurers of all ages and abilities can try bird watching, hiking, canoeing, exploring the Butterfly Farm, and visiting the Natural History Center. More eco-conscious travelers are attracted to the resort because it's committed to sustainable tourism and responsible travel. Ten percent of the revenue goes directly into environmental and community projects.
Amangiri, Canyon Point, Utah
This is the ultimate definition of a remote hideaway. The hotel is tucked in a protected valley in Canyon Point with extensive and breathtaking views. The luxury 5-star resort offers both exhilarating adventures nearby and a serene retreat. The large desert-view spa focuses on restoring beauty, harmony, balance and health.
The Body Holiday, St. Lucia
The resort may be in an isolated location but it's very exercise-oriented. Its motto is "Give us your body for a week and we'll give you back your mind." They try to accomplish that with tennis, yoga, Pilates, spinning classes, personal fitness sessions, volleyball and even archery. You get 50 minutes at the spa every day. You can enjoy many water sports. Some of the more physically challenging are windsurfing, tubing and water-skiing.
Royal Mansour, Marrakech, Morocco
This is a unique hotel and it was voted No. 1 Top Hotel in Africa and No. 6 in the world by Condé Nast Traveler. Located in the heart of one of the world's most amazing cities, the hotel has 53 riads, accessed only by staff and thus guaranteeing the utmost privacy and discretion. Enjoy everything the luxurious hotel offers, and explore Marrakech. Gardens, markets and city squares—these are just a few of the conventional things that become extraordinary works of art in Marrakech.
The Caves, Jamaica
Health conscious vacationers headed for Negril might most enjoy a stay at The Caves, a 10-acre all-inclusive resort home to cliff-side accommodations with breathtaking beachfront views and complimentary yoga classes that provide the opportunity to practice while overlooking the ocean. Every room is unique, designed as Cliffside cottages, and has a different character, but they are all charming and offer absolutely breathtaking coastal views.
Active Escapes, Hawaii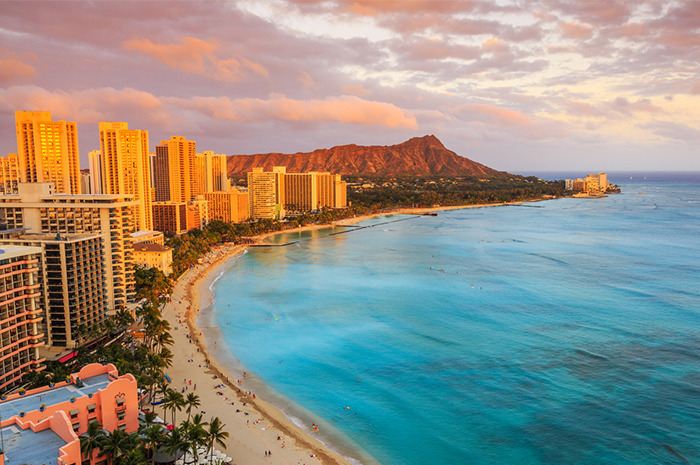 istockphoto.com
You get two training sessions a day which include intense workouts such as TRX, circuit training, boxing, and SUP yoga. In addition, you go hiking a lot. Surf lessons are also offered which you should take advantage since Hawaii is home to some great waves. And if that's not enough, you can go horse riding, golfing or scuba diving.
Mango Bay, Barbados
This is a fairly small resort on the iconic Gold Coast of Barbados. Known for its casual sophistication and all-inclusive value, Mango Bay is perfect for people who are in need of a relaxing beach vacation. ​ Have fun water-skiing, kayaking, hobie cat sailing, pedal boating and snorkeling, and take the complimentary scuba diving lessons. Go on a trip on a glass-bottom boat and a catamaran sail.
Rancho La Puerta, Mexico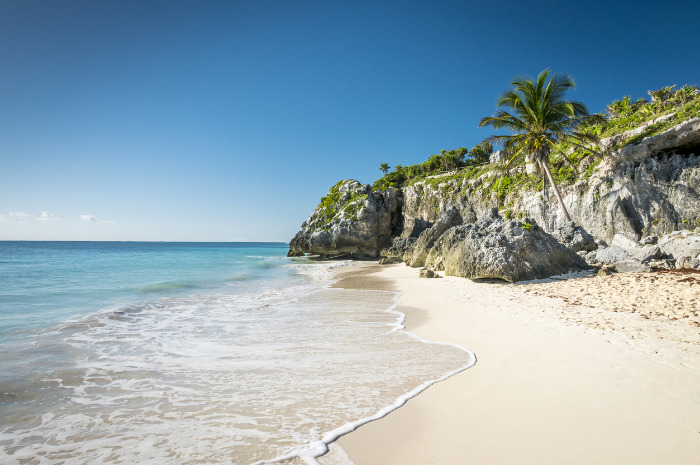 istockphoto.com
Fitness, mindful meditation, nature exploration, painting, and cooking are just a few of the activities to choose from at this extra active retreat just south of San Diego.  From Pilates to pottery the Rancho La Puerta (in English, "ranch of the door") invites you to "open your door to a healthier more balanced life." This is the ultimate cardio training vacation. You are surrounded by nothing much more than 3,000 acre of lavish gardens, presenting you with dozens of challenging activities – boxing, hiking, biking.
Adrère Amellal, Siwa, Egypt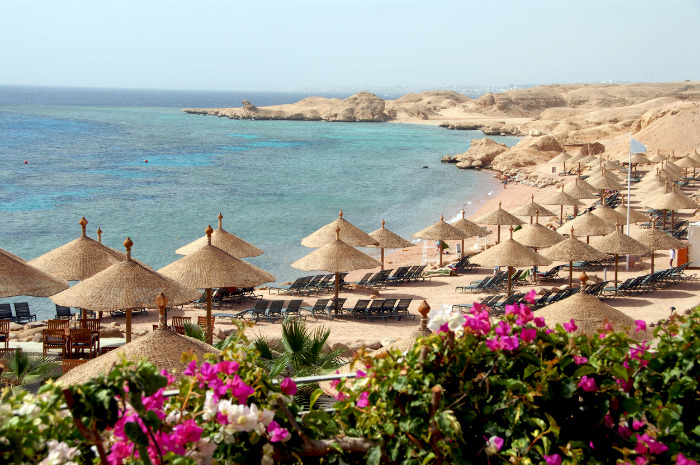 istockphoto.com
This is a magical luxury ecological place, as reviews on TripAdvisor say. The resort is a unique blend of nature, luxury, privacy and quietness. Enjoy stunning views of the lake at the foot step of the mountains from your room. One person recommends that you download an app to identify the stars and planets as the air is so pure the stars will shine like nowhere else. Siwa Oasis is one of the most isolated places on Earth; it's surrounded by miles of the Sahara Desert and there is no cell phone service. 
Park Hyatt Zanzibar, Tanzania
Experience the idyllic island of Zanzibar. The stunning hotel is located impressively on the beachfront in the heart of Stone Town, a designated UNESCO heritage site. It provides the ultimate haven amongst Stone Town's maze of zigzagging passages, and lively marketplaces. All iconic attractions are easily accessible by foot. The hotel is technically two buildings, one of them Mambo Msiige, a unique gem with architecture that embraces Swahili culture alongside Arab, Persian, Indian and European features.
Paradis Plage, Morocco
This place has a lot of everything. Cardio workouts include circuits outdoors, mountain biking, hiking, and running. You can mix them up with surfing and yoga, or intense strength training that involves a personalized bootcamp, paddle boarding, surf lessons, kayaking, or TRX. You can go to free group classes on body conditioning, beach running, body combat, Pilates, and CrossFit.