Make Sure You Book Your Holiday Flights By This Date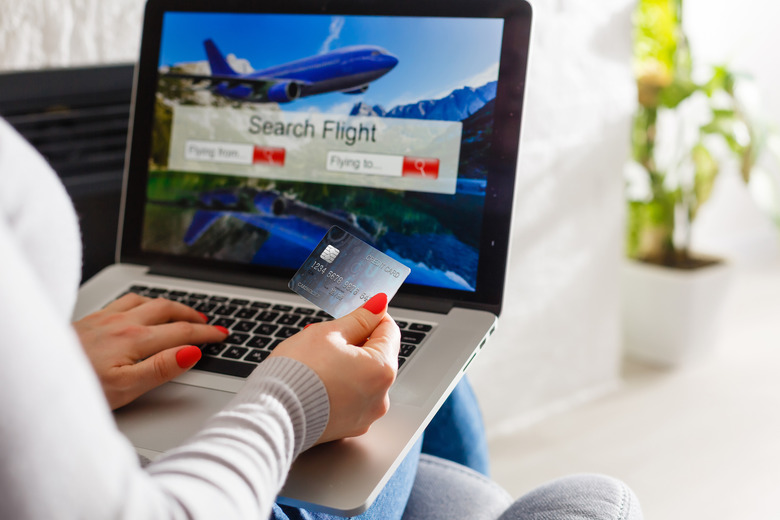 istockphoto.com
Surviving holiday travel is quite the ordeal — you'd probably welcome any and all advice for how to make it easier. Traveling around the holidays means subjecting yourself to endless TSA lines, an increase in flight delays and other airport woes. But the first step is, obviously, booking your flights. And waiting too long to book is a mistake you do not want to make.
The Worst Things You Can Do on an Airplane
You know to avoid the worst days of the year to fly, such as the Friday before Christmas, but do you know exactly what day you'll arrive? You really want to make those plans as soon as you can. The sooner you get your tickets, the cheaper they'll be — but wait too long and there's a point of no return. After a certain date, ticket prices for the holidays go way up.
According to data collected by SkyScanner, a leading global travel search site, you are likely to find the cheapest tickets for the 2019 holidays by booking between Oct. 8 and Nov. 19. During these dates, ticket costs are around 3% less. Nov. 19 is exactly 5 weeks before Christmas Eve.
After Nov. 19, however, you're out of luck — tickets will get incrementally more expensive, until the week before Christmas when you can end up paying an average of 9% more per ticket. If you're traveling to an airport with one of the worst records around the holidays, such as New York or Miami, your flight costs could go up even more.
The timing of your flight purchase is important, but that's not the only thing to keep in mind. When buying your tickets this year, make sure you don't make any of these common airline booking mistakes.