20 Of The Most Romantic Small Towns In The U.S.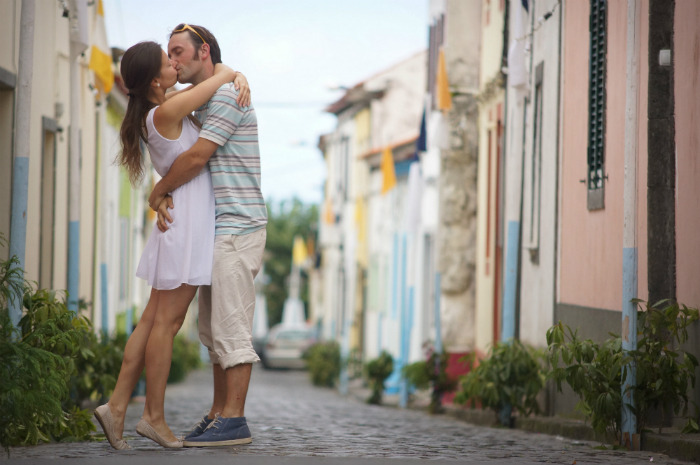 Shutterstock
Whether you are looking for a way to celebrate your anniversary, or you just want to escape reality, romantic vacations are the best way to go. They offer you the opportunity to strengthen your bond, boost overall happiness, and heighten the level of satisfaction in your relationship. Regardless of whether you want a warm, hot or a cold place, there is a destination for you and your loved one on the following list, especially if you are an adventurous couple and love to spend time outdoors.
Provincetown, Massachusetts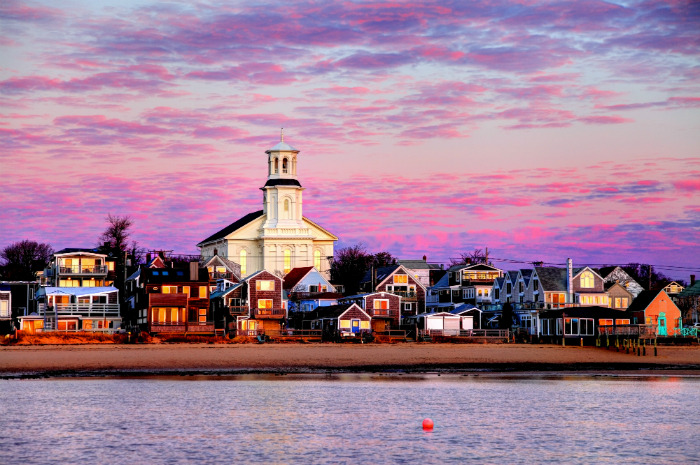 iStock
Few things are more romantic than fall foliage in New England. Add a spice of adventure to your date and go whale watching. The season starts mid-April and the tours run through October. Other romantic ideas include having campfire on the beach, go on a sunset dune tour or a sunset cruise, go a Friday night gallery stroll, go for a bike ride, or get a massage for two.
Ephraim, Wisconsin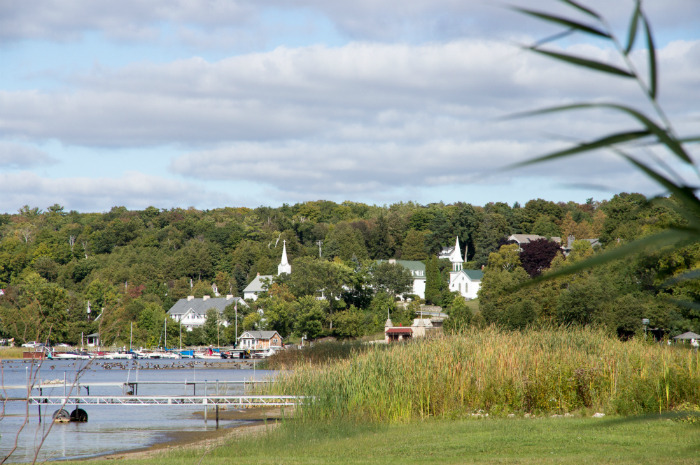 iStock
This is a small picturesque village located in the heart of the Door County Peninsula on the serene shores of Eagle Harbor. Bring your significant other and learn about the place's Scandinavian roots, see its carefully preserved historical sites, 11of which are on the National Register of Historic Places. The more adventurous of you will like exploring Eagle Harbor from a Jet Ski or kayaking. Enjoy the panoramic view of the nearby Peninsula State Park on a sailboat.
Berlin, Maryland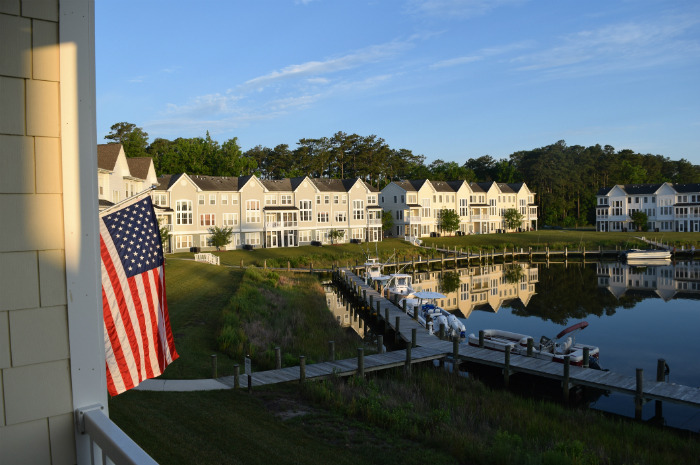 Dreamstime
Berlin was named America's coolest small town in 2014 by Budget Travel. Visiting is like traveling back in time. Stroll down Main Street to walk along the path taken by the Assateague and Pocomoke Indians well before the colonial period. Almost 50 individual structures are noted in the National Register of Historic Places and represent nearly two centuries of architectural heritage.
Pigeon Forge, Tennessee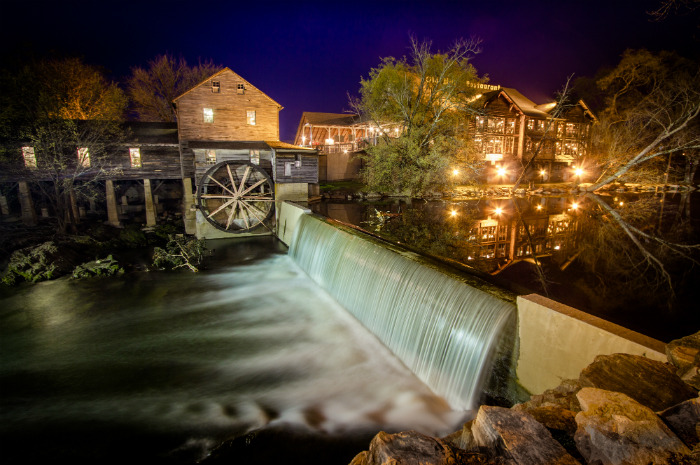 iStock
Couples go there for a nice and cozy vacation. The cabin rentals are especially popular with vacationers. There are over 40 attractions with favorites like Ripley's Aquarium of the Smokies, waterparks, WonderWorks, mini-golf, go-karts and outdoor activities in the area like rafting, hiking the Smokies or Pigeon Forge zip lines.
Fredericksburg, Texas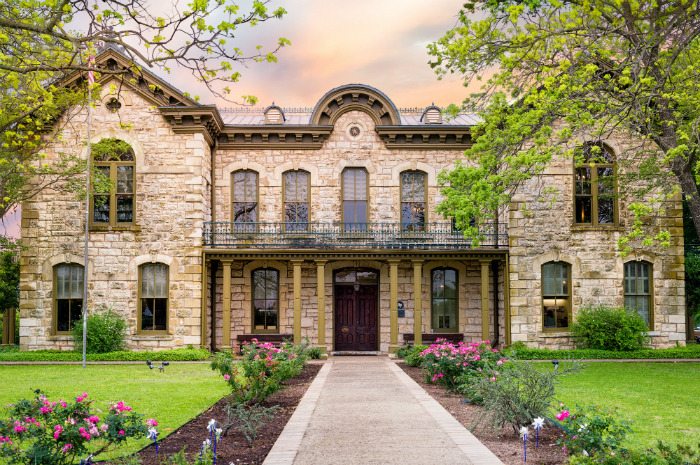 Shutterstock
Fredericksburg was recognized by Travel Channel as one of "10 Great Small Towns for Family Vacations." Visit in time for the "Back to the Basics of Love" on Feb. 9. There is going to be a Valentine's Ball and "Give Me More Kisses" dance. Have lunch at the legendary Opa's Smoked Meats and experience the history, architecture, and beauty of the Hill Country on a narrated tour. New this fall is the Iron Goat Distillery, which will offer premium small-batch spirits.
Cambria, California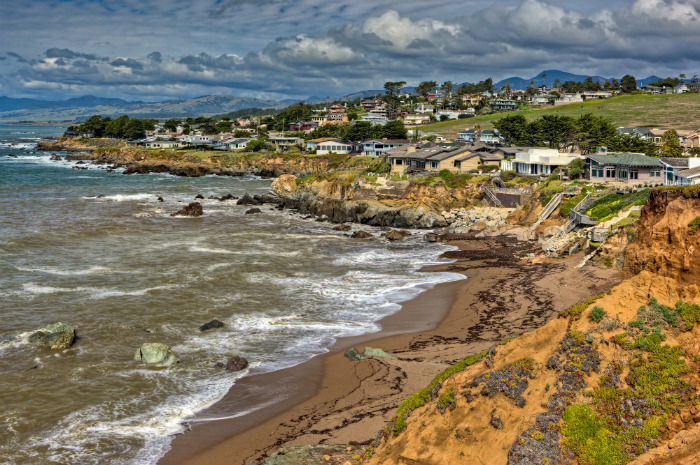 Shutterstock
Get away at this small paradise "where adventure meets relaxation, where fun meets flavor, where the pines meet the sea." Go to the Fiscalini Ranch Preserve to see endangered species and hike the 2.5-mile Forest Loop in the woods. Visit the local estate wineries, try international cuisine, artisan cheeses and farm-to-table delicacies, and then burn the calories challenging each other biking along the town's tough routes. 
Beaufort, South Carolina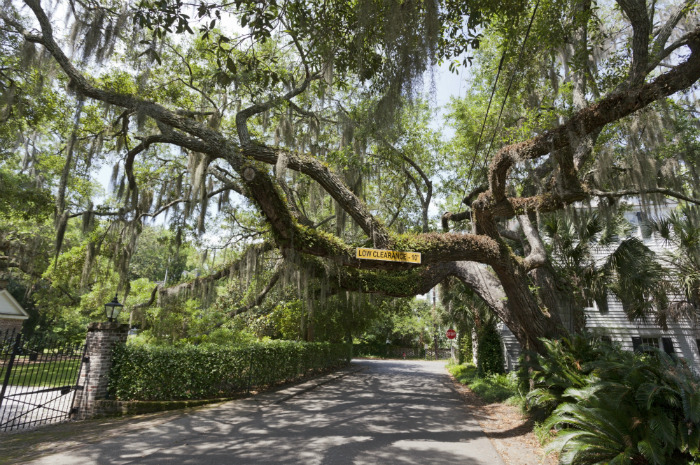 Shutterstock
Consider the lesser-known but equally charming Beaufort for your romantic holidat. At least visit for the day; it's a quick stop from Savannah or Charleston. Whatever you imagine southern charm to be, Beaufort has it – Antebellum architecture, moss-laden oak trees, parks, Civil War-era homes...Explore the nearby Hunting Island State Park, its maritime forest, the only publicly accessible lighthouse in the state, and the white-tipped waves of the Atlantic.
Ithaca, New York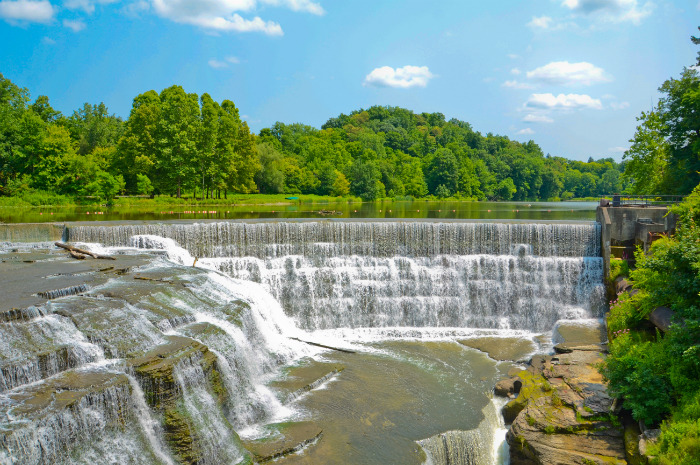 Shutterstock
The beauty of the outdoors in Ithaca will make everyone fall in love again. Even one of the waterfalls and gorges will captivate. Relax on the Finger Lakes' largest lake, Cayuga Lake, and spend quality time together. Explore the more than 28,000 acres of forest ripe for skiing, hiking, and mountain biking.
Amelia Island, Florida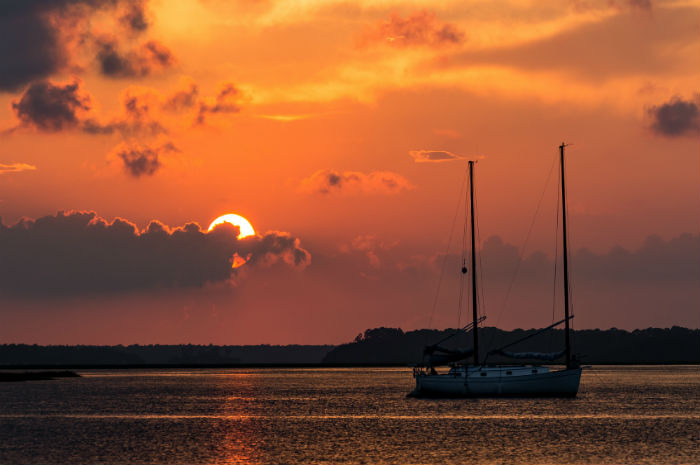 Shutterstock
Amelia Island consists of 13 miles of pristine beaches. Go for a walk on the beach, take up a new water sport or just lay out in the sun. Also make sure you take a historic tour, ride a horse and carriage and de-stress at the Ritz-Carlton Spa. You will also find incredible wildlife and tons of adventures to embark on.
St. Simons, Georgia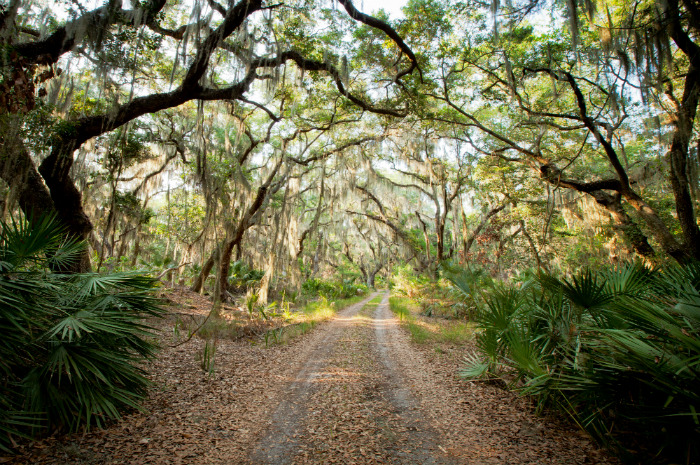 Shutterstock
If you ever wanted to escape anything, this is the place to hide. You can reach it only by boat. In 2014, St. Simons Island was voted America's #1 Favorite Romantic Town as well as America's #1 Favorite Beach Town by Travel + Leisure Magazine. The island has more than 250 types of birds, lots of wildlife, beaches, spas, hiking and kayaking opportunities.
Aspen, Colorado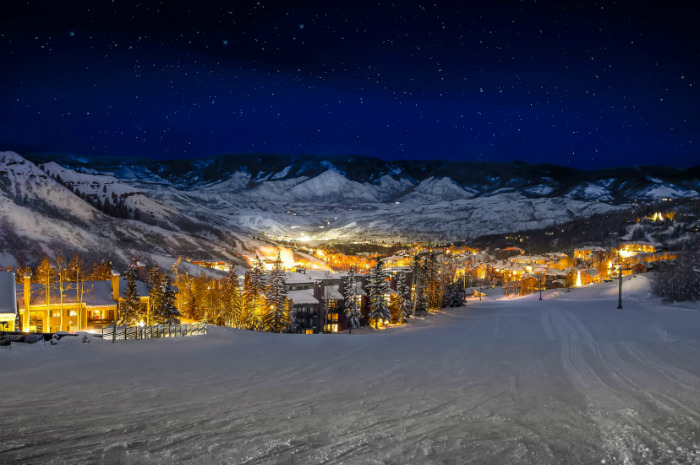 Shutterstock
This city has it all – secluded resorts, bustling nightlife, and the Aspen Mountain all around it. You know it's ideal for winter sports but non-skiers can enjoy outdoor heated pools, hot tubs, horseback riding, or hiking.  When you're hungry head to the Sundeck at the top of the Silver Queen Gondola for lunch and après ski, enjoy a bistro-inspired dinner at the Ajax Tavern, and grab a drink at Aspen's "finest spot to wine, dine and unwind" – Element 47.
Stowe, Vermont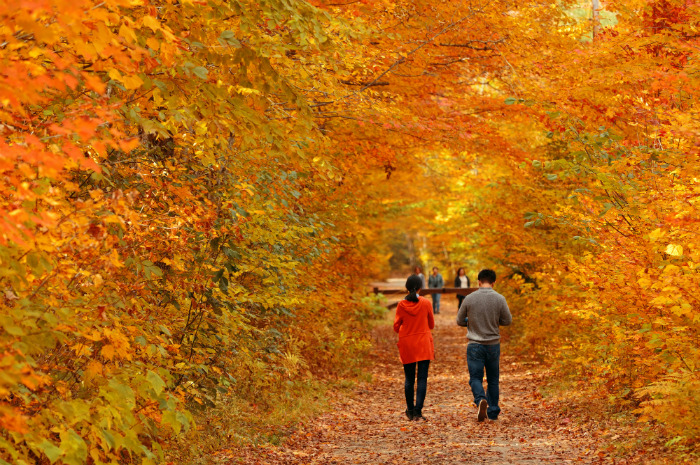 Shutterstock
The charming mountain town of Stowe is a great fit for outdoor adventures as well as low key romantic getaways. Hike the scenic Moss Glen Falls to a beautiful waterfall. Stowe is known for its high-end vibe. Adventurers, foodies and those looking to escape from stress can all find their niche somewhere among Mt. Mansfield and Spruce Peak, Stowe's two mountains. In town, stop by Stowe Cider for a delicious drink, and then head to the West Branch Gallery & Sculpture Park for a dose of culture.
Virginia Beach, Virginia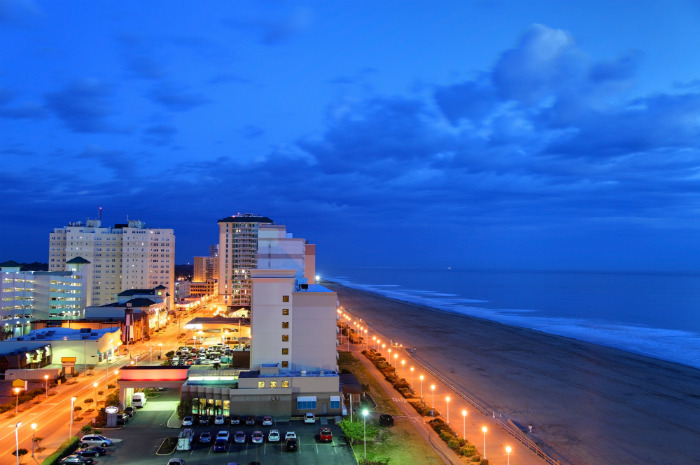 iStock
This resort city is the perfect getaway. It is home to miles of beaches and hundreds of hotels. Be a kid again at the Ocean Breeze Waterpark; head to the Virginia Aquarium and explore coastal habitats from around the world; then venture out to the Back Bay National Wildlife Refuge and journey through 8,000 acres of sand dunes, ponds maritime forests, and fresh water marshes.
Newport, Rhode Island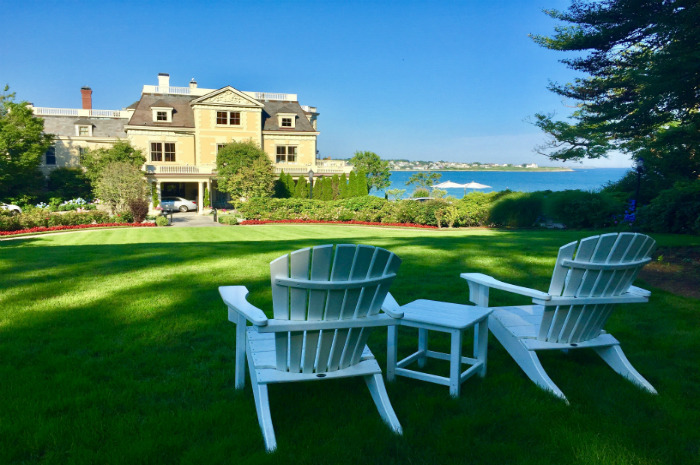 Shutterstock
Fairhope, Alabama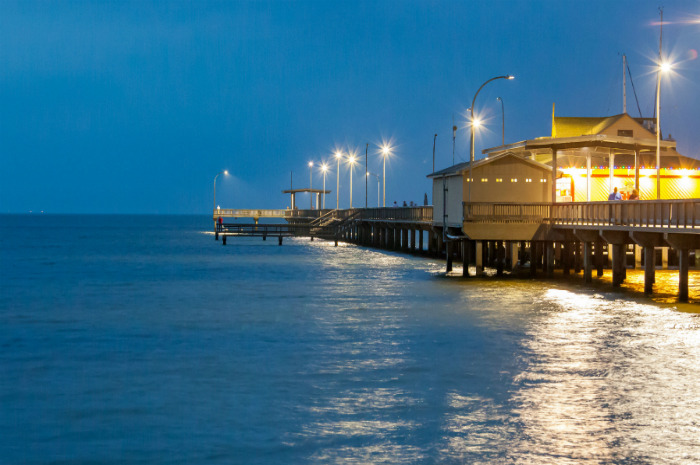 Shutterstock
Those of you who like to vacation on the Gulf Coast will absolutely fall in love with this picturesque small town. The antebellum homes, streets, live oaks, and walkable downtown will make you want to move there, too. Sitting on bluffs that overlook Mobile Bay, Fairhope always has a stunning view of the water. The relaxed vibe only adds to its allure. Visit the boutiques and art galleries, and eat at the many excellent seafood restaurants.
Taos, New Mexico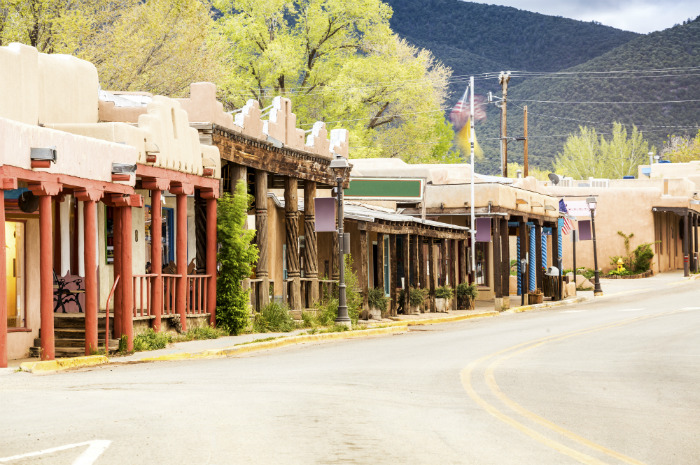 iStock
Taos has a lot of public spas and health clubs so you can make the most of your trip to this tiny town of about 5,000 people and its hot springs. Taos is very close to Taos Pueblo, a Native American village that is thought to be one of the oldest continuously inhabited communities in North America and a UNESCO World Heritage Site. The Wild Rivers Recreation Area is a "hidden gem" in the state, ideal for hiking, camping or simply enjoying a breathtaking view.
New Hope, Pennsylvania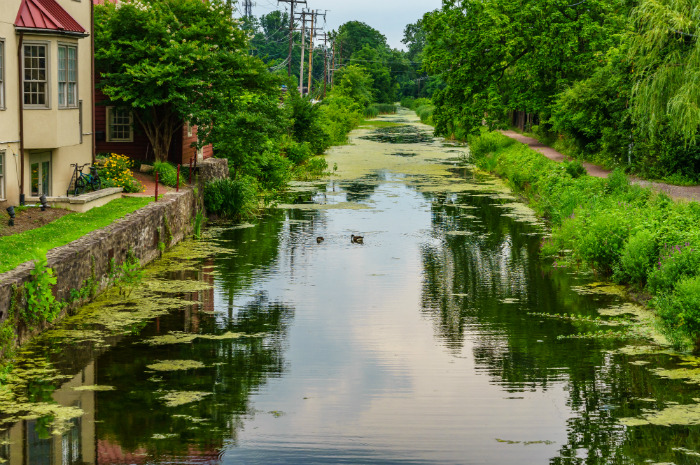 Shutterstock
New Hope is a small town with a big city feel. It was even named one of "America's Favorite Towns" by Travel + Leisure. Go antique shopping or have brunch at Logan Inn, which was established in 1722. Catch a performance at the historic Bucks County Playhouse or go for a walk on one of the trails at the Bowman's Hill Wildflower Preserve.
Homer, Alaska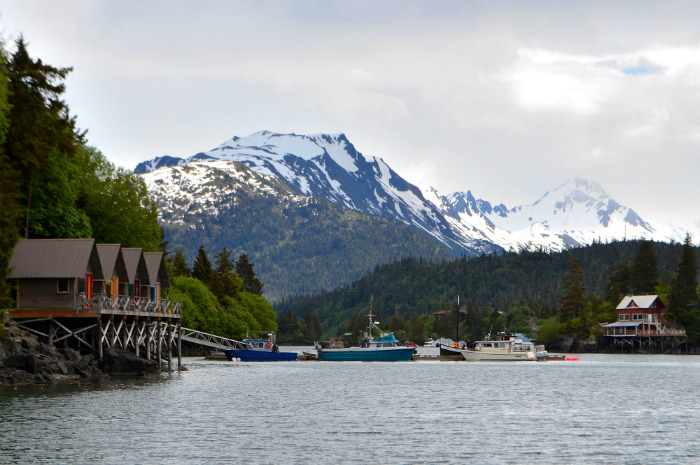 iStock
This is a place for couple who love nature and spending time outside. Common sights include moose and black bears crossing the road or porpoises playing in the surf. The stunning seaside city overlooks Kachemak Bay and the Kenai Mountains. Start here and go glacier skiing or sign up for guided kayak tours. Make time to see the Halibut Cove, which is an artists' enclave where the roads are made of water.
Harbor Springs, Michigan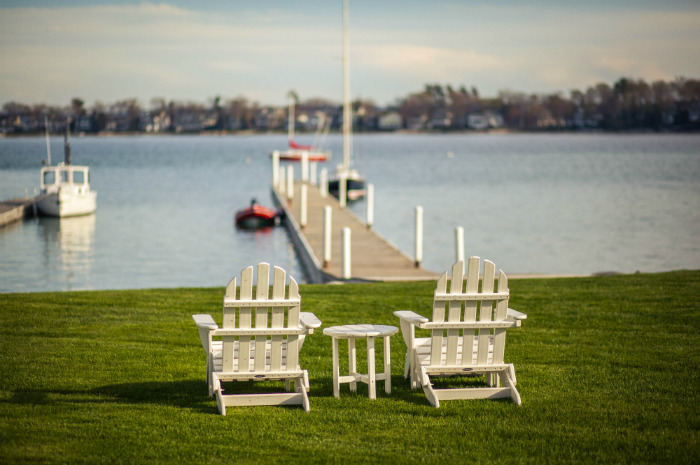 Shutterstock
This charming waterfront community is nestled along the deepest harbor in the Great lakes. The area offers an abundance of natural beauty, four seasons of outdoor activities and an array of cultural and culinary attractions, according to Pure Michigan. There resorts, golf courses and plenty of green space. Visit the Thorne Swift Nature Preserve, which is a mix of upland dunes and lowland cedar swamp. Facilities include trails, dune-observation platform, pond-observation platform, gazebo, and an amphitheater.
Bisbee, Arizona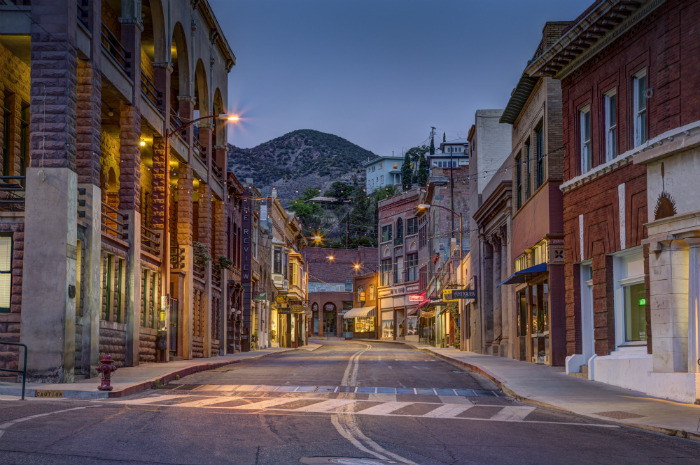 Chris Curtis / Shutterstock.com
Couples go there for an inspiration of for relaxation. It's just 90 miles from Tucson and nestled among the Mule Mountains. Bisbee is the picturesque county seat of historic Cochise County, according to Discover Bisbee. The town's extraordinarily well-preserved early-20th downtown draws visitors from around the world, who appreciate its historic architecture, its welcoming, creative spirit and its cool climate. Hikers, wine-tasters, music-appreciators also visit often.