The 15 Best Weekend Trips On The West Coast This Fall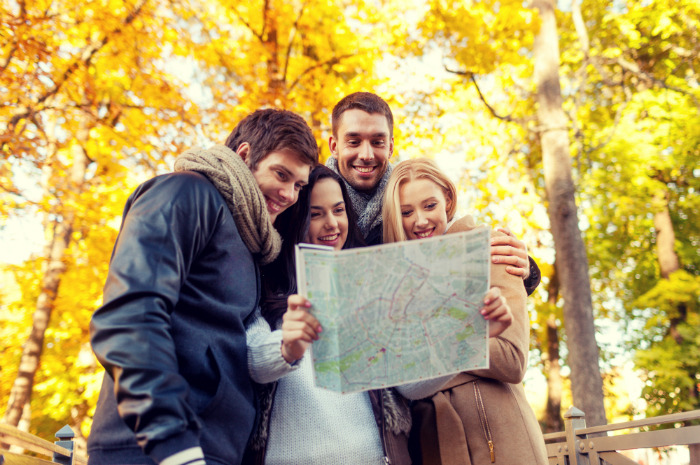 Shutterstock
The 15 Best Weekend Trips on the West Coast This Fall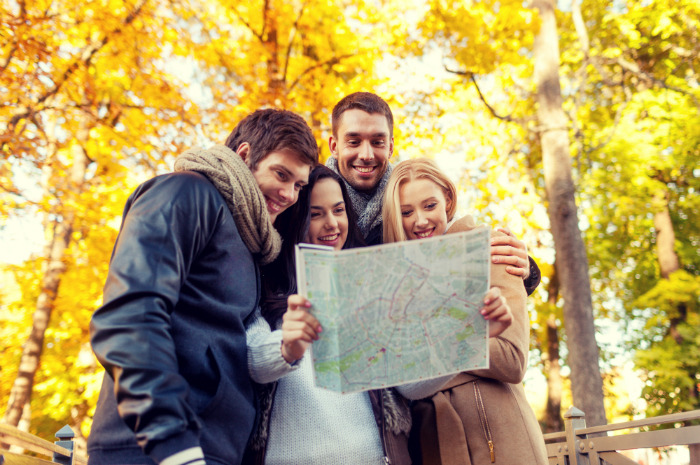 Shutterstock
The West Coast boasts some of the most stunning landscapes in the world. Fall is a great time to enjoy gorgeous hikes, fall foliage and wildlife that's getting ready for winter. Don't dismiss beach and mountain towns. They are often overlooked in the fall when in fact this is the best time to visit because there are less crowds, prices are cheaper and the weather is perfect.
Big Sur, California
The rocky stretch of California's central coast between Carmel and San Simeon is a stunning place to visit. Make it a part of a once in a lifetime road trip if you have an extra day. Drive Big Sur's length via twisting Highway One. The Bixby Bridge is a favorite spot for photos. Stay at Post Ranch Inn or Treebones resort for glamping, and run the Big Sur River Run, one of the most beautiful 10k races in the world.
Willamette Valley, Oregon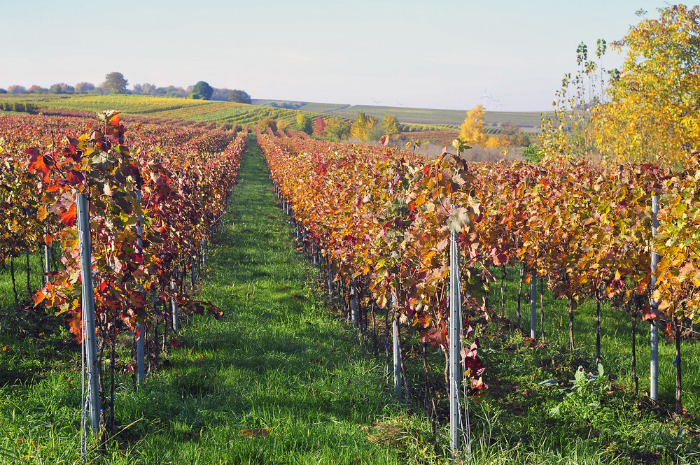 Shutterstock
This is where you go for some of the best wine in the U.S. There are also acres of connected by miles of cycling and hiking trails traversing the land from Opal Creek to Mt. Angel. There are enough fields of flowers, winding rivers, covered bridges, hot springs and scenic waterfalls to fill a month of Sunday drives, according to Travel Oregon. Stay at the Allison Inn for a luxurious resort experience amid the lavish splendor of the Willamette Valley.
Jackson Hole, Wyoming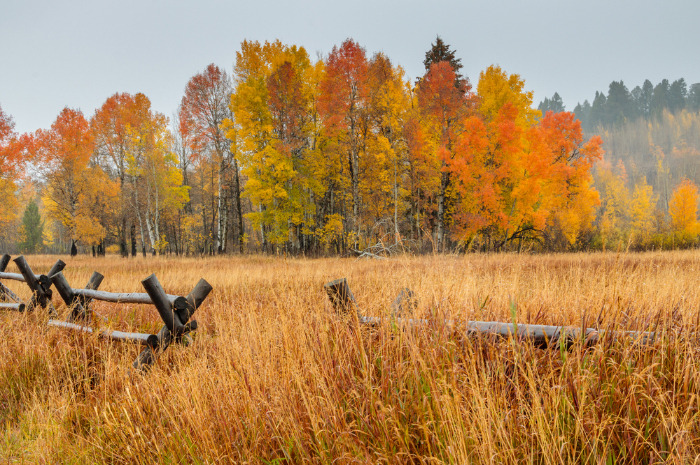 Shutterstock
Jackson Hole is an outdoor adventurer's paradise. Stay at Amangani or Teton Mountain Lodge and Spa; explore the foliage in the Grand Tetons and Yellowstone— you won't see more majestic fall foliage in the region. Paddle the Snake River or head out on a wildlife safari. Horseback riding, whitewater rafting and blue-ribbon fly-fishing are other favorite activities.
Rancho Santa Fe, California
Stay at Inn at Rancho Santa Fe, located on 21 acres of landscaped grounds just outside of San Diego, if what you need is a unique escape. Guests of The Inn have playing privileges at the world-famous Rancho Santa Fe golf and tennis clubs. You may choose to spend the day relaxing by the salt water heated pool and Jacuzzi. The more adventurous of you may prefer to explore the 20 acres of regal countryside with plenty of hiking and cycling trails. Don't miss the chance to ride horseback through this picturesque Southern California retreat.
Sedona, Arizona
Shutterstock
The land of red rocks and intense spirituality, Sedona is not your average outdoor adventure destination. The desert town draws in artists, healers and wanderers, while the surrounding landscape brings adventurers. Take to Submarine Rock on a mountain bike, head off the beaten path with ATVs and hike Red Rock State Park. Stay at L'Auberge, situated on the banks of Oak Creek in the heart of Sedona; go mountain biking, trail running, and horseback riding.
Walla Walla, Washington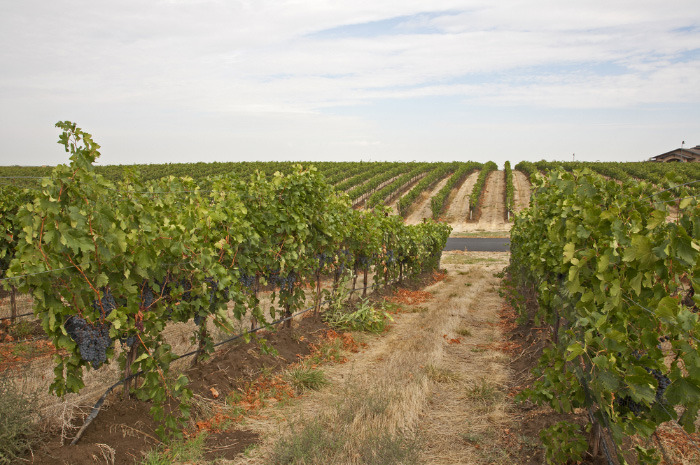 Shutterstock
Vancouver, B.C. Canada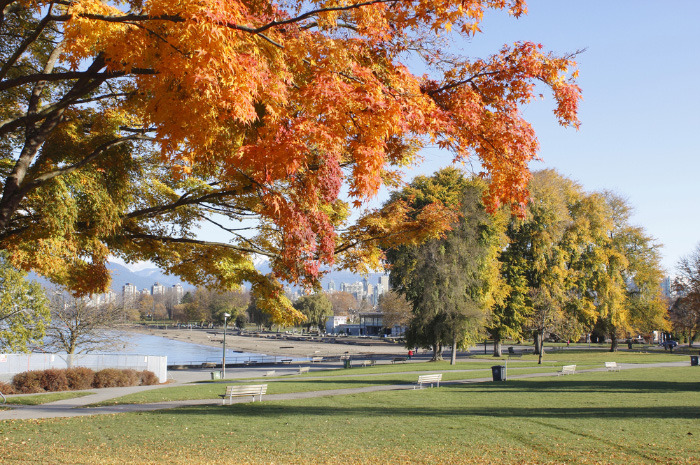 Shutterstock
The big city of Vancouver is often overlooked this time of year but the fall is arguably the best time to visit, as there's still a lot going on, but the prices and crowds aren't at their peak. Visit the Vancouver Art Gallery, stroll the night market in Chinatown and explore the outdoors in Stanley Park. Visit the Kitsilano neighborhood, which is home to the world's longest outdoor saltwater pool, run on the waterfront, and walk on the Capilano Suspension bridges.
Whitefish, Montana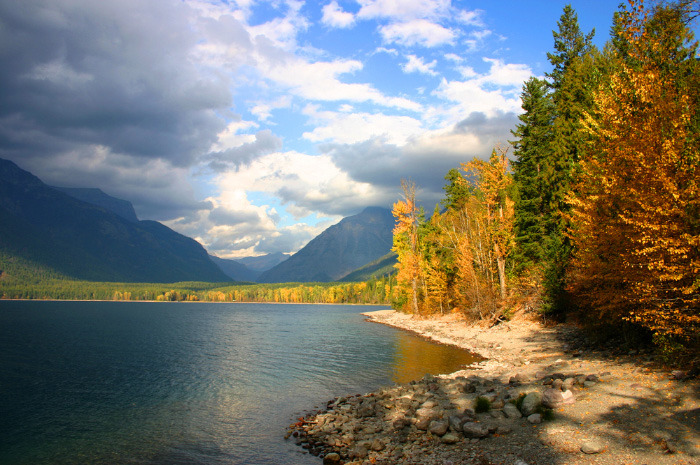 Shutterstock
This small charming city is right at the bottom of Big Mountain and Glacier National Park. The town is pretty much a giant ski village with the Whitefish Mountain Resort being the go-to place for everyone. Paddle a kayak on Whitefish Lake for beautiful views of Big Mountain and the surrounding forest. Go fly fishing, hiking, and wildlife viewing. Take a road trip to Lake McDonald and along the scenic Going to the Sun Road.
Crater Lake, Oregon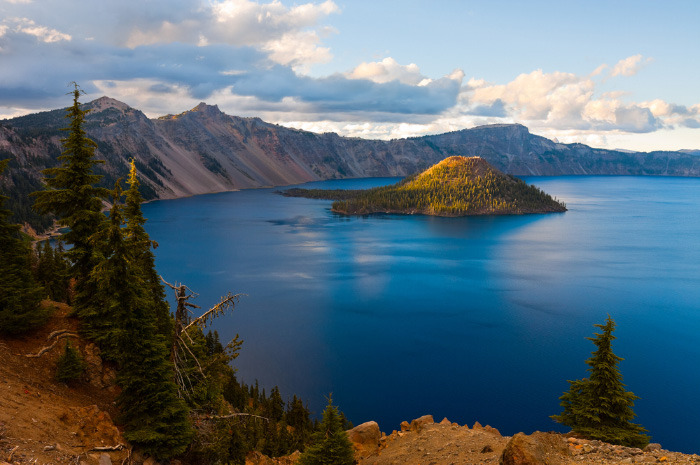 Shutterstock
For a chance to see the waters of the deepest lake in the U.S., with a measured depth of 1,949 feet, in their bluest and clearest state, go in the fall. Go on running, hiking, and biking adventures there. Boat tours, swimming, fishing, ranger talks, evening programs, camping, and other activities are offered. Explore old-growth forests or wildflower meadows, and climb mountains for great views of the lake.
Baja California, Mexico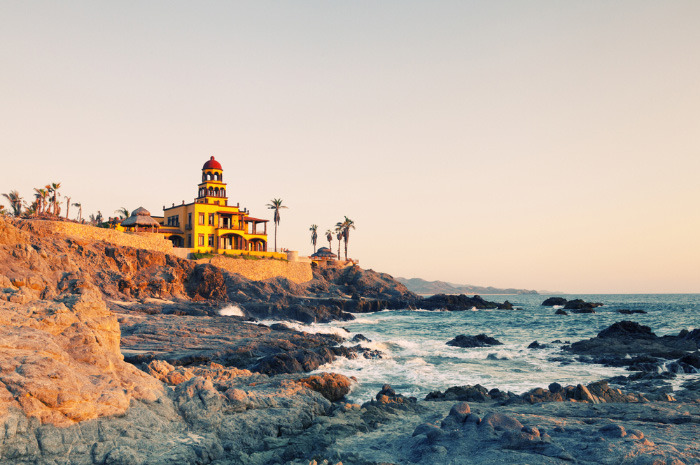 Shutterstock
Kayak by day and camp on the beach by night; you'll find yourself surrounded by an abundance of wildlife, including sea lions, pelicans, whale sharks, and dolphins, and with the chance to explore deep coves, hike colorful gorges, and enjoy some of the world's most pristine white sand beaches.. Stay at the Todos Santos Inn, the only historic hacienda hotel, built in 1870's. The Inn is walking distance to all the restaurants, shops and galleries, as well as a beautiful beach for surfing and swimming.  
Ellensburg, Washington
Shutterstock
This is a quick, convenient getaway that is really different from many quick, convenient getaways. The experience isn't just in getting there, and the scenery is unique. The city is less than 2 hours from Seattle, according to My Ellensburg. Go the "urban" route for spas, salons, wining and dining, galleries, antiques, and performing arts; or be more adventurous and go fly fishing, rafting, biking and hiking along dozens of trails. Get there in time for the popular Ellensburg's FallFest – Buskers in the Burg scheduled for September 23-30.  
Napa Valley, California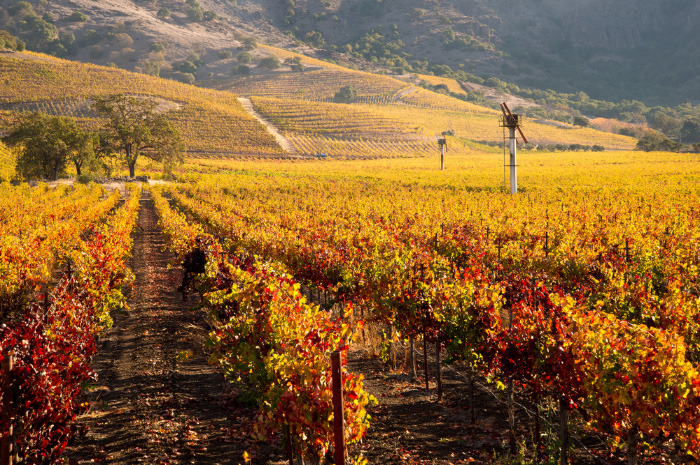 Shutterstock
Try the world-famous wine and get your fix of stunning fall foliage. Napa Valley is a place you need to visit at least once and fall is a great time to go. After your initial trip dining in Michelin-starred restaurants, biking picturesque paths and tasting some of the best wine in the world, your subsequent return to Napa will be practically guaranteed. The Valley's proximity to San Francisco and Sacramento make it an easy choice for a weekend getaway.
Hood River, Oregon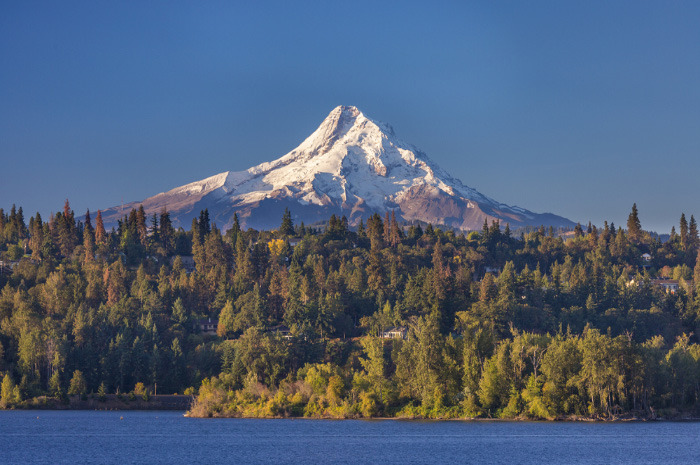 Shutterstock
This small adventure town and "recreational boomtown," as National Geographic calls it, is perfect for a weekend getaway. Kayak off Celestial Falls for a thrilling experience, explore the jaw-dropping scenery, valleys and Columbia River Gorge while mountain biking, which has become very popular in the area. Hood River is just about an hour away from Portland.
Las Vegas, Nevada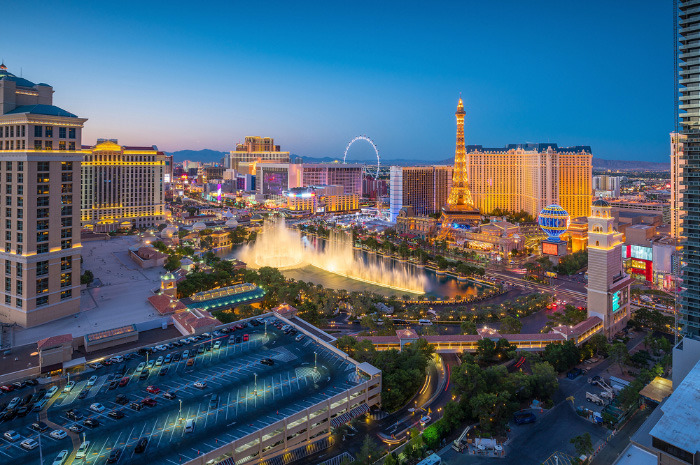 Shutterstock
Most people think of gambling, partying, and general debauchery, but that warped reputation overlooks a lot of what Vegas has to offer. The Sin City lives up to its name, but travelers can also take a trip back in time by heading downtown to "old Vegas" or, just a few minutes off the strip, outdoor enthusiasts can find tons of adventure.
Seabrook, Washington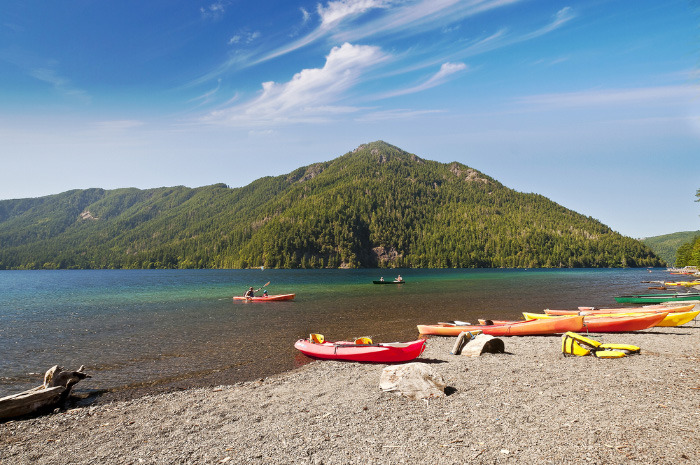 Shutterstock
This is the newest beach village to grace Washington's coastline, according to Experience WA, established in 2004. It's quickly becoming a favorite seaside weekend retreat. Try to stay at the Dorothy Anderson Cottage, one of the oldest on the state's coast. Seabrook's perfect location makes it ideal for water sports and mountain adventures such as hiking and climbing. Visit the Lake Quinault Rain Forest for fabulous scenery.