14 Ways To Keep Kids Busy During Delayed Flights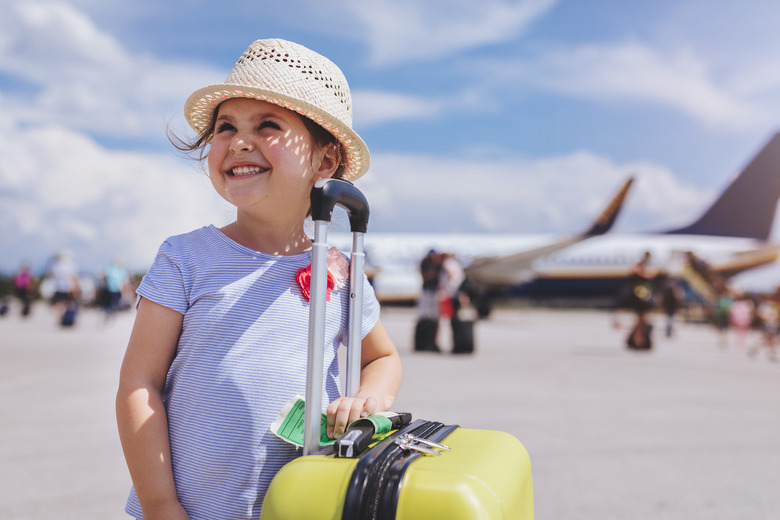 iStock.com/FluxFactory
Going on vacation or a family trip with children can be a wonderful, memory-filled experience. But the inevitable airport waits it takes to get there? Not so much. Imagine waiting for boarding passes, getting through the TSA line and being at the gate to finally board — and then finding out your flight has been delayed for half an hour or even half a day.
Flight delays can stress even an adult's patience, but for a child, they can seem interminable. Sure, older kids are likely to turn to screens, playing games and watching YouTube videos, but younger kids need a variety of more active solutions. Here's a list of 14 screen-free options to make those agonizing flight delays fly by.
Hunt down a play area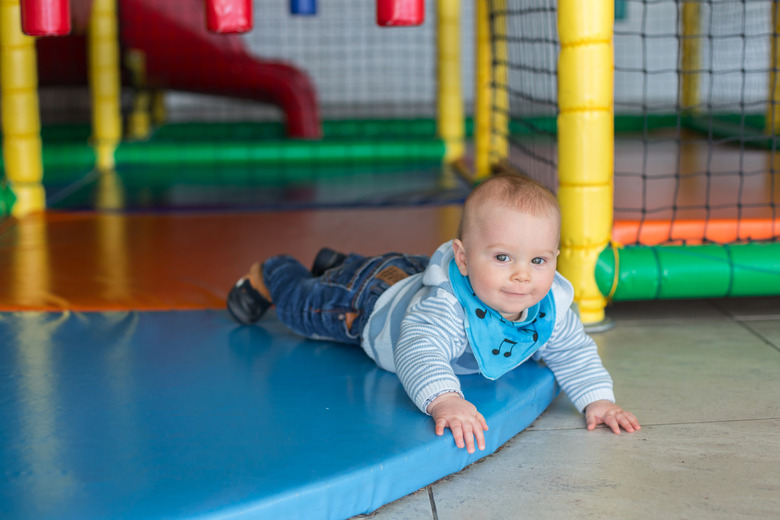 iStock.com/tatyana_tomsickova
Many airports have built kid-centric play areas with slides, toy vehicles and other indoor playground features. They're usually colorful, padded against falls and are often travel-themed. Two favorites include Washington D.C.'s Dulles Airport that teamed up with NASA for its aviation-themed FunWay play area, and San Francisco International Airport, which boasts three Kids' Spot play areas, including one that includes interactive displays of weather elements from the city's Exploratorium museum. Check an airport directory or ask a ticket agent what your airport offers.
Ask about airport pets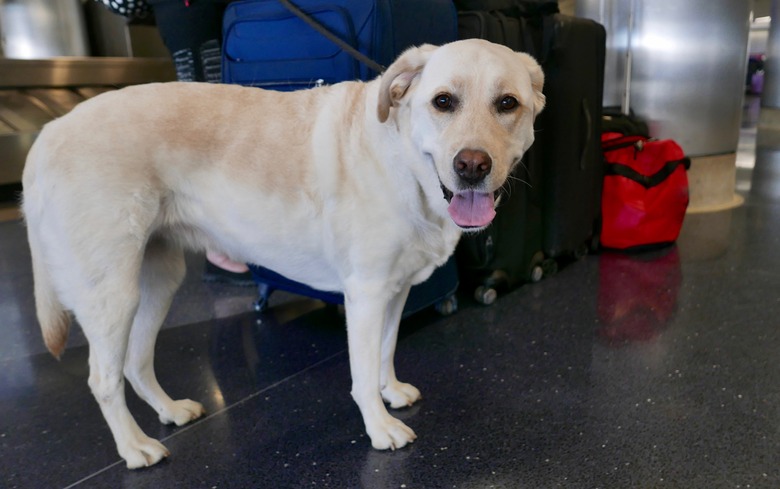 iStock.com/mauinow1
Few things are as calming as petting a pup — but service dogs and police animals are off-limits, of course. Need some paws-itive reinforcement? Some airports are now bringing in therapy dogs with specially trained handlers just for passengers to pet and snuggle. And some programs, including the Denver International Airport's Canine Airport Therapy Squad and the Minneapolis-St. Paul International Airport Animal Ambassadors program, have even added cats to their cuddly lineup. Check in with information to see if your airport has any animals roaming around. 
Listen for live music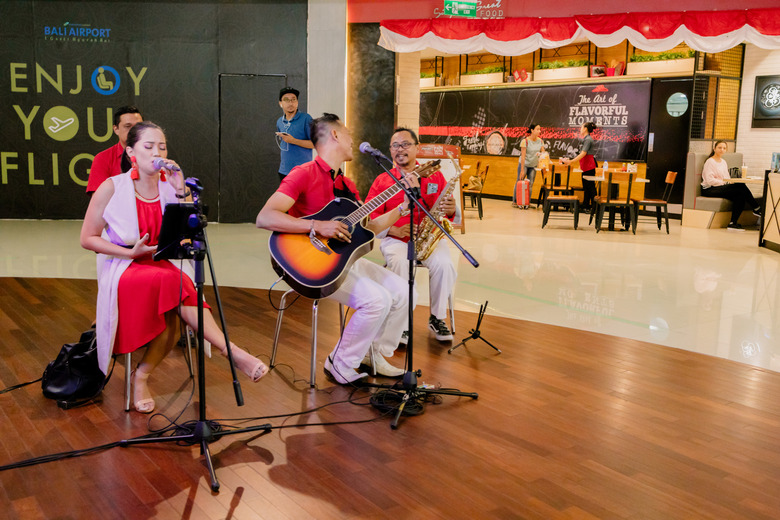 iStock.com/GCShutter
Musicians are hitting the right note at many airports that bring in live performers to soothe the stress of traveling, but schedules vary by location. Depending on your child's age, some may be able to identify the various instruments. The youngest kids might just want to sit and listen, and since the players are volunteers, maybe you can hand the little ones a dollar or so to drop in the tip bucket. Portland International Airport, Nashville International Airport and Houston's William P. Hobby Airport are just a few of the venues mixing travel and tunes.
Keep your eyes peeled for art installations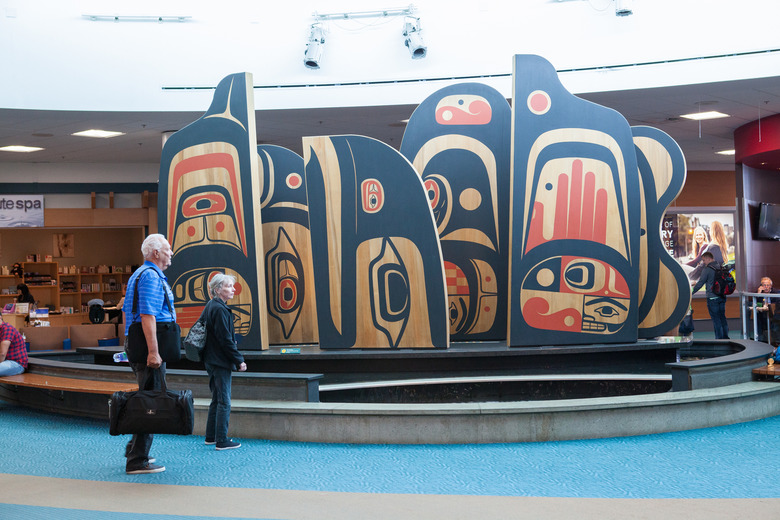 iStock.com/Daxus
Today's airports offer all kinds of diverse art installations that will distract even the youngest traveler. Some arty airports of note include San Francisco International, with its SFO Museum featuring 30 galleries spread throughout the airport's terminals, the public-art program at Sea-Tac Airport in Seattle, and the numerous exhibits at Denver International. If you have a long delay, try turning the terminal into your own personal museum. 
Or make your own art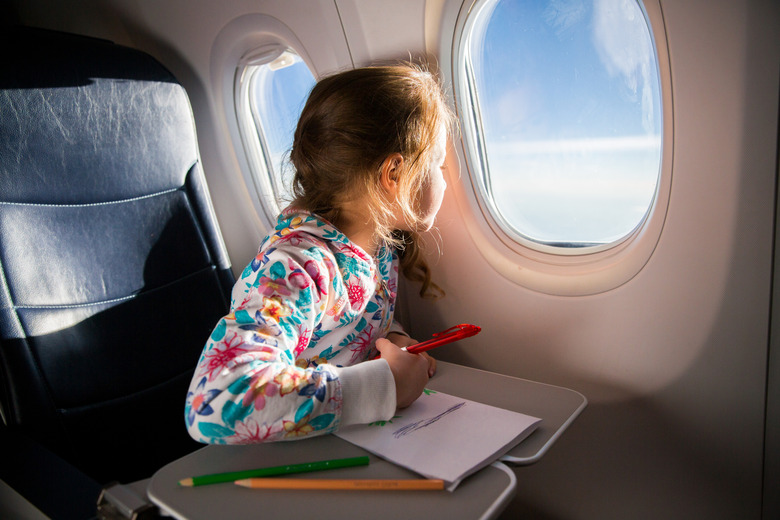 iStock.com/Sasha_Suzi
It's amazing how long you can occupy a child with simple paper and crayons. In addition to coloring and drawing, there's tic-tac-toe and hangman for the slightly older crew. You can make your own version of Pictionary with a what-am-I-drawing game, or challenge a child to sketch a waiting plane. And kids of all ages can play the combination drawing game, where someone draws a creature's head, folds the paper over and has another artist draw the body, and a third draw the feet.
Look into a lounge day pass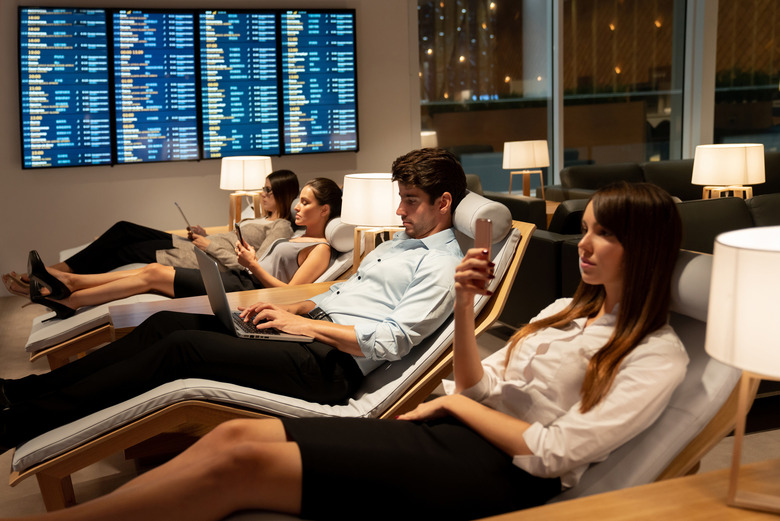 iStock.com/andresr
The standard airport waiting area is fine for an hour or so. But if your delay is stretching on and on, consider buying a day pass to one of the fancy airport lounges. These VIP areas usually include comfy furniture, charging stations for your devices, free snacks and maybe even showers. (And sometimes, just the change of scenery is what a young traveler needs most.) The airline you're flying may sell one-day passes, and if you travel a lot, look into services such as LoungeBuddy and LoungePass.
Prep a bag of new toys from a dollar store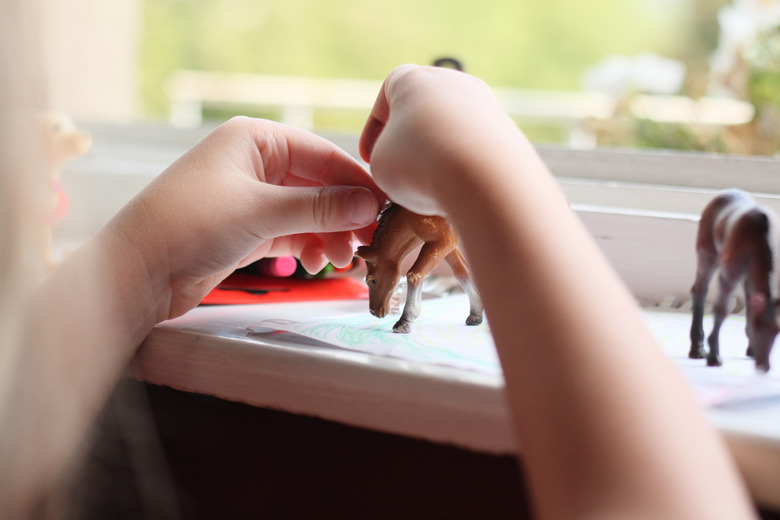 iStock.com/Bibica
If you pop into a dollar store for trip supplies, scoop up a half-dozen TSA-approved toys and stow them in a lunch bag for the trip. Think plastic animals, stickers, bracelets, tiny cars and the like. Dole a new toy out every half-hour, until the flight delays are only a fading memory.
Plan for Play-Doh or other reusable clay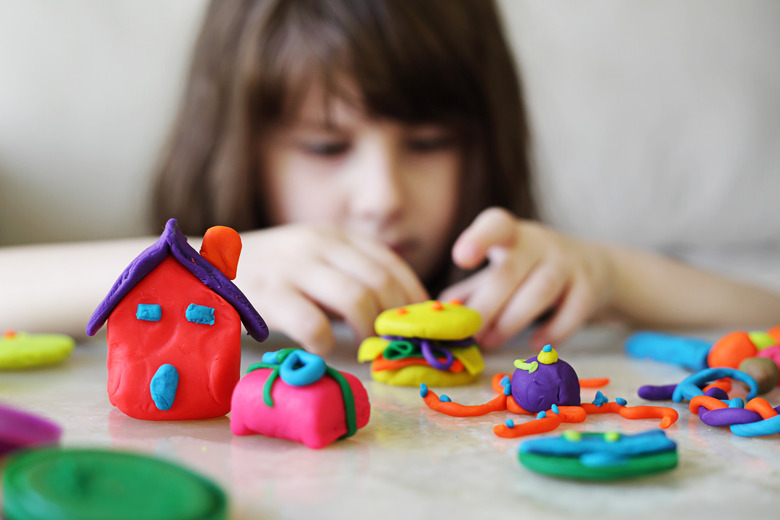 iStock.com/aydinynr
Bring along a multipack of small Play-Doh cans in a variety of colors and the kids could be occupied for hours. Yes, it's TSA-approved. The back of a glossy magazine will work as a great non-stick surface for them to play on in a pinch.
Break out the classic card games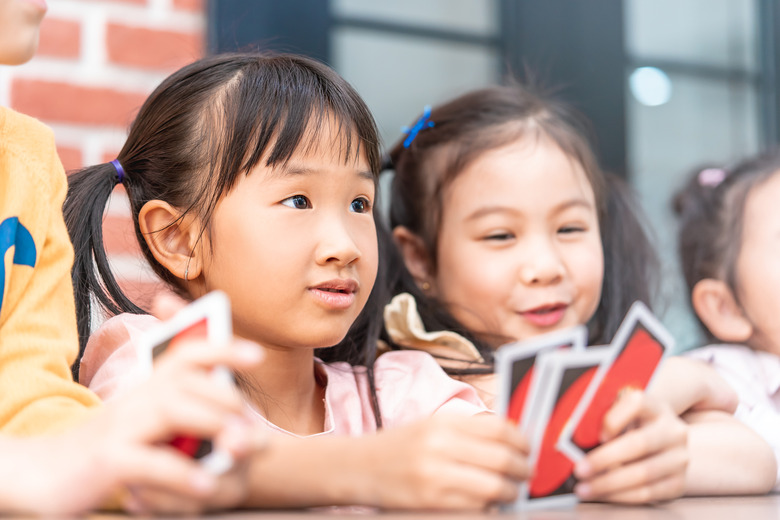 iStock.com/junce
Go Fish, War, Old Maid, Spoons, Uno, Concentration — there's a card game for every age group.
Pre-download podcasts and music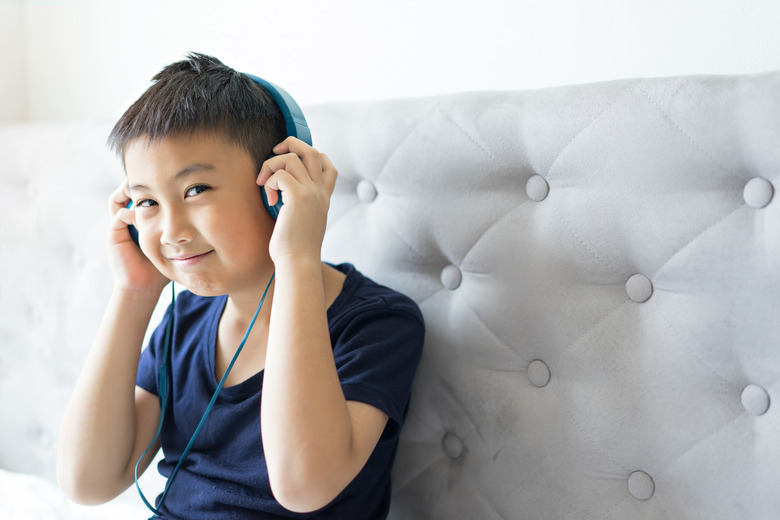 iStock.com/Suphansa Subruayying
Before you head off to the airport, download a batch of kid-friendly podcasts or albums  to your smartphone or other device. When your young passenger just needs to tune out, hand them some headphones and let them listen.
Hand out disposable cameras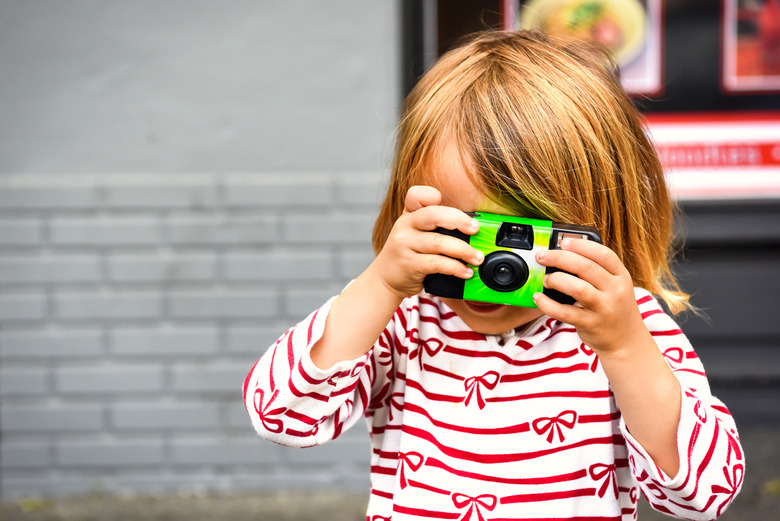 iStock.com/Juanmonino
Asking your child to document their airport wait in photos won't only keep them busy, but you might discover you have a young Annie Leibovitz on your hands. Disposable cameras are pretty cheap, and your child will feel like a real photographer snapping images with one of them. The added bonus comes when you get them developed. Just be sure to explain to the kids what they should and shouldn't be taking pictures of — it's best to stick with the family as subjects.
Throw it back with paper bag puppets
iStock.com/RobMattingley
Simple brown paper bags are cheap and come in huge multi-packs, and they make amazing puppets you and your child can wear on your hands. Your airport craft kit of markers and crayons will bring the characters to life. Best of all: The puppets fold flat as pancakes for transport.
Scavenger hunt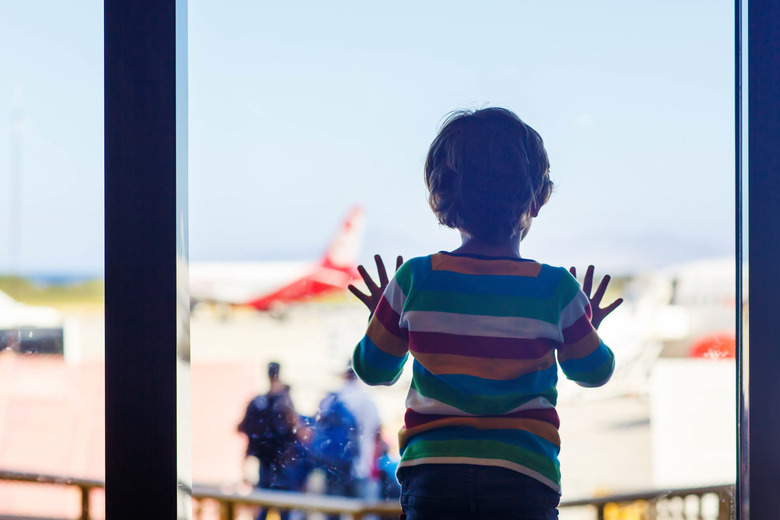 Romrodphoto/Shutterstock
Sure, you could bring a board game, or you could use the airport itself as your game. The internet is full of ready-made airport scavenger hunt lists, detailing a number of quirky things you and your child could keep an eye out for while waiting for a flight. Let them play detective and hunt for all kinds of airport-specific items. Can they spot someone holding a passport? A passenger in full military uniform? A gate marking a destination that starts with "A"? A sports team all flying together? It's a fun activity and sharpens their observational powers.
Bring the books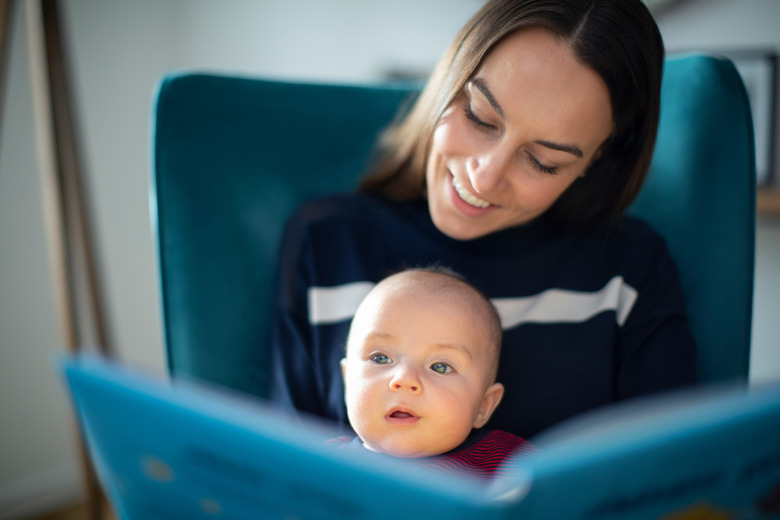 iStock.com/Daisy-Daisy
Board books, sticker books, e-books, coloring books, you name it, it will probably work (at least for a little while). You can add to your collection by picking up a new book at the airport gift shop of course, but that can add up fast. Check with your local library or airport to see if they offer "flybraries" (book exchanges where you can borrow a book for free), or virtual libraries so you don't have to carry the weight. Avoiding items that might slow you down is just one of the many ways to navigate a busy airport without losing your mind.