Where Can I Get My Passport Photos Taken?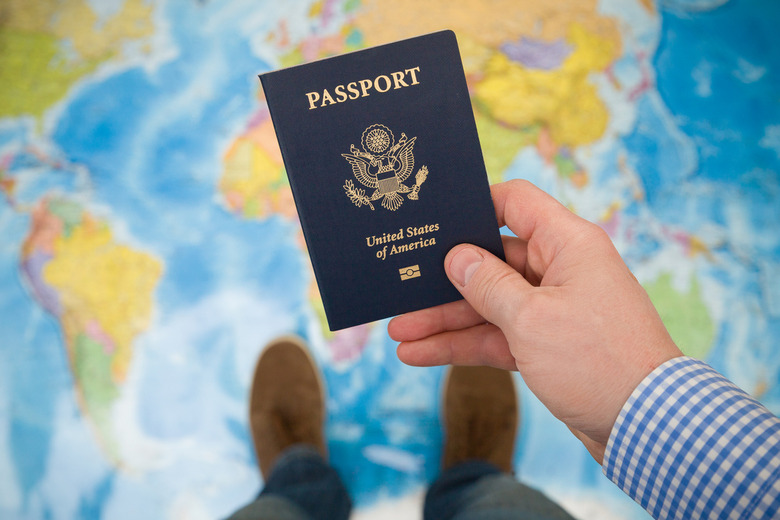 istockphoto.com
If your passport is set to expire within the next year, don't wait until the last minute. Get your photos taken sooner rather than later and you'll avoid unnecessary complications before your next trip. Although applying for a new passport may seem like a burden, updating your photo does not have to interrupt your daily routine. Passport photos are available at many government offices, but they can also be taken at other common locations. If you're wondering, "Where can I get my passport photos taken?" Here are a few places you could try.
How to Afford Your Dream Vacation
Download the Passport Photo Booth app
This free smartphone app guides you through taking a passport photo and will ship you two copies for $6. Remember to take your photo against a white background, remove any eyewear and avoid smiling with teeth.
Visit your local drug store
Drug stores like CVS and Walgreens offer two 2-inch-by-2-inch passport photos for $14.99. These stores use a biometric system that ensures that your photos meet all requirements. This option is fast and will allow you to do some shopping while you're waiting for your prints.
Head to the post office
You can submit your passport application at thousands of USPS locations, and some of those post offices offer photo services as well. FedEx and UPS Store locations can also help with your photos; at FedEx, for instance, two prints will cost you $14.99, and you can also access a computer rental station to print and complete your passport application.
Order from Walmart
You'll have to take the photo yourself, but for $7.99, any Walmart location will print passport photos within an hour for in-store pickup or ship them to your house. After your image is uploaded online, prints will be developed on premium matte photo paper with cropping instructions to ensure that they meet government guidelines.
Take a trip to Target
After uploading your photo to Target's website, you can choose to pick them up in store for $12.99 or have them shipped to your house for the same price. The website features step-by-step guidelines to taking an acceptable passport photo and crop marks so you can cut out your photos with ease. 
Make the most of your membership
If you're a Costco or Sam's Club member, take advantage of their passport services. Costco offers four passport photos for $5.34, while Sam's Club offers two for $5.31. Not every location will offer passport services, so call your local warehouse to check. Once you get your passport renewal out of the way, it's time to start planning your trip.