The Best And Worst Times To Travel For The Christmas Holiday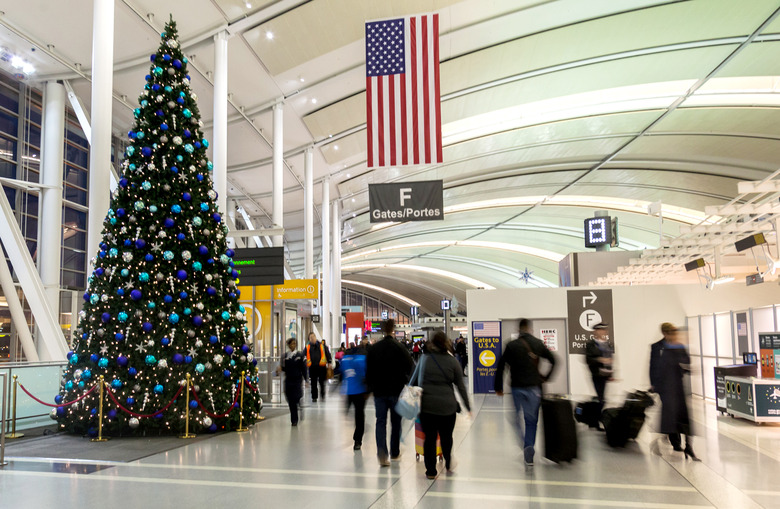 iStock.com/JHVEPhoto
Whether they're taking a warm-weather winter vacation or heading to grandmother's house, millions of people will hit the road or fly the friendly skies during the December holidays. Sitting in a traffic jam or sprinting across an airport terminal to catch a flight only compounds the other stresses of the holiday season. To make your journey as smooth as possible, strategically choose which days in December and January you plan to travel.
The World's Most Magical Christmas Towns and Villages
Christmas Eve (Tuesday, Dec. 24) and Christmas Day (Wednesday, Dec. 25) are statistically the lightest travel days around the Christmas holiday.
Most travelers who are flying depart two to four days prior to the holiday, making those days the priciest days to fly. A report by travel site Hipmunk estimates that 25% of travelers will fly on Dec. 21 and 23% will fly on Dec. 22, which AAA says will be the busiest air travel day of Christmas week. According to travel site Cheap Air, Friday, Dec. 20, and Saturday, Dec. 21, have the highest average fares for traveling during the 2019 holiday season, while Dec. 17-18 and Jan. 2-4 offer the best value on airfare. 
Per AAA's report, the most expensive day of all to travel is Dec. 26, which has the highest average ticket price of Christmas week 2019 at $692 per person. Comparatively, Christmas Eve airfare is about $527 on average. Another busy air travel day will be Sunday, Dec. 29, with 28% of people making their return trips that day, according to Hipmunk. Christmas Eve is also projected to see  the lightest airport crowds.
The vast majority of travelers are expected to drive to their holiday destinations. Major cities will see double, triple and even quadruple the amount of traffic congestion during morning and evening commute hours on weekdays leading up to Christmas Day. Folks are either trying to hit the road after waking up at their normal time or trying to take off from work early so they don't have to use an extra vacation day to travel. That means the best way to beat traffic is to be an early riser or shoot for mid-day after morning commute hours are over.
By avoiding the worst travel days around the Christmas holiday, you can help your holiday plans go off without a hitch. Another way to streamline your travel is to make sure you know how to properly travel with holiday gifts.