11 Ideal Destinations For Eco-Conscious Adventurers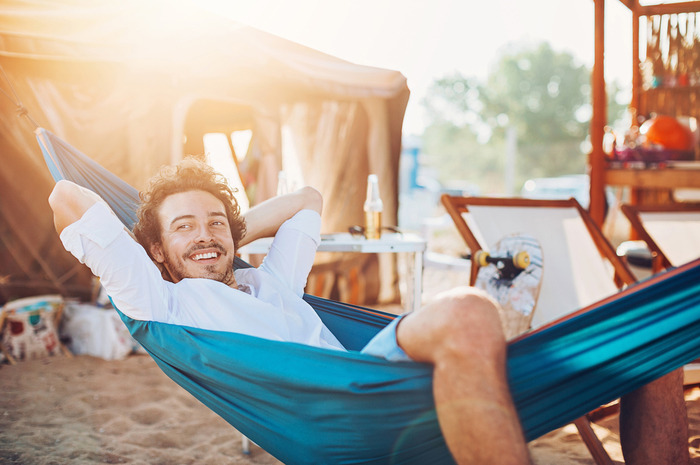 iStock
11 Ideal Destinations for Eco-Conscious Adventurers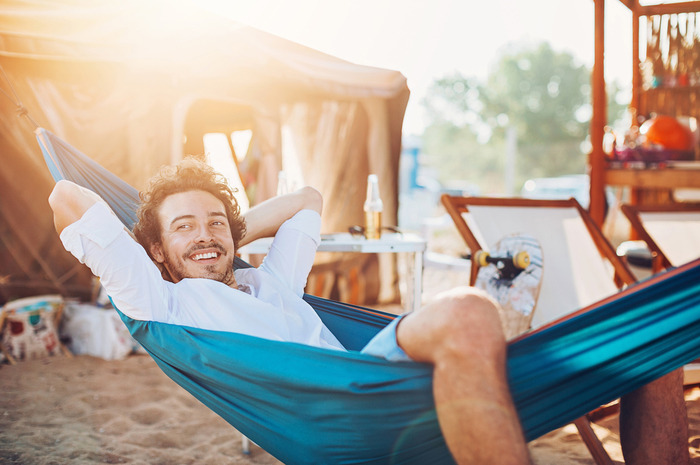 iStock
Ecotourism is defined as "responsible travel to natural areas that conserves the environment, sustains the well-being of the local people, and involves interpretation and education." The last factor is meant to be inclusive of both staff and guests. Ecotourism is not all about lodges in the outback, vegan diet, and lack of comfortable beds. Many luxurious resorts and hotels all over the world have adapted and offer the same treats and extras as before, just in a more nature-friendly way.
In sync with the Adirondacks
From the felled trees used in its construction (all found on property) to its reuse of dying trees as mulch and in landscaping, just in timber Whiteface Lodge has demonstrated its environmental cred. The award-winning, all-suite resort is tucked into the High Peaks of Lake Placid, NY, surrounded by the six-million-acre Adirondack Park, the largest publicly protected area in the contiguous U.S. The Lodge's other green measures include eliminating 43,000 water bottles each year by installing water filters on kitchen faucets and filling bedside carafes with filtered water; saving 1,200 gallons of water daily with laundry measures; installing LED lights; and recycling soap for distribution to families in need.
Green from the ground up at Element Boston Seaport
Located in Boston's thriving Seaport District, Element Boston Seaport strives to give back to the Earth with sustainable design and amenities. Among the more innovative features is a stationary kinetic bike in the fitness center that challenges guests to power their personal electronics by putting pedal to the metal. Other eco-features include recycled tire flooring, bathroom amenity dispensers and filtered tap water to cut down on plastic waste, energy-efficient kitchen appliances, dual-flush toilets, in-room recycling bins, electric vehicle charging stations, and a complimentary Bikes-to-Borrow program that encourages guests to explore Boston without their vehicle.
Loggerhead love at Palm Beach Marriott
With the world's third largest barrier reef just offshore, this all-suite resort on Florida's Gold Coast is an eco-adventure destination in itself. Besides energy-saving measures on property (like power- and water-conserving appliances in suites and a water- and energy-saving linens program) the Palm Beach Marriott has focused its attention on protecting the state's turtle population. Three different resort initiatives benefit the nearby Loggerhead Marine Life Center.
A Sanctuary for monarchs and more
One of Scottsdale, Arizona's leading resorts, Sanctuary on Camelback Mountain Resort & Spa works to preserve its surrounding desert environment with measures that include the use of low-flow toilets throughout the property, drought-tolerant plants, and organic cleaning products and services. The resort's in-room amenities are organic, cruelty-free, and made of sustainably sourced ingredients. In 2015, the resort also became a certified monarch butterfly habitat as a result of the increase in monarch butterflies in the Scottsdale area.
Plant for the Planet at Sofitel New York
Guests of this midtown Manhattan luxury hotel can rest easy knowing that their stay helps small-scale Vermont farmers protect watershed health through tree plantings, thanks to Accor World Wide's Plant for the Planet initiative. The hotel donates half of the utility and chemical savings from its guest room linen re-use program to the program. In addition, Sofitel New York estimates 600,000 gallons in annual water savings from its new, high-efficiency toilets, and has reduced its daily waste by 44 percent with the installation of an innovative ORCA Digestive Machine that turns organic material into waste water, reducing landfill impact.
Green on and off the course at Pebble Beach
The world-renowned golf courses of Pebble Beach Resorts are not only home to some of the game's most legendary tournaments, but they are eco gems as well. The three are Certified Audubon Cooperative Sanctuaries, earning Pebble Beach a Green Resort Award from Golf Magazine and the AT&T Pebble Beach Pro Am a Gold Certification for sustainable golf tournaments. Most recently, it won the International Association of Golf Tour Operators 2017 Sustainability Award for Resource Efficiency, highlighting its water reclamation project and solar-powered golf maintenance facility. Off the course, the company sustainably manages its 5,300 acres. Maintained by a full-time staff of ecology, forestry, and native plant nursery workers, its nursery can grow more than 50,000 native plants a year for revegetation and reforestation projects.
Inviting sustainability home
Upper East Retreat in Santa Barbara, California, has earned design awards for its redevelopment via deconstruction – salvaging as many pieces as possible from the original structure, and innovative features like operable trellis louvers that control light and air flow. Up to eight travelers can enjoy the four-bedroom home, which is within walking distance of the historic Santa Barbara Mission.
Green Village in Bali
This is your chance to sleep in a bamboo tree house that is so high up you can almost reach the top of the trees. The tree house is another eco-friendly structure built entirely from bamboo and other sustainable materials. Locals take pride in the fact that their houses seem to mix right in with the jungle. This is also your chance to chill out with monkey's right next to you. A favorite activity for visitors is going to the nearby bamboo factory and learning how to make a bamboo home.
Finca Rosa Blanca, Costa Rica
The organic coffee plantation focuses on a plan of recycling and regeneration, social consciousness and education. Finca Rosa Blanca is the certified sustainable hotel in Costa Rica, and is now the highest ranking member of the prestigious Sustainable Tourism Certification program, regarded as the strictest and most demanding program in the world for verifying the sustainability of hotels. It is also the only hotel that has achieved a perfect score of 100 percent.
Eco Beach Resort, Australia
Ramada Eco Beach Resort is a multi award-winning eco resort located in the unspoiled and untouched Kimberley environment in Western Australia. You can choose among 25 stunning Eco Villas interlinked by over  half a mile of elevated wooden boardwalks. There are also 30 luxurious safari style Eco Tents. Larger groups have the option of staying at The Beach Houses, striking ocean front accommodation with amazing views of the Indian Ocean.
White Cap Lodge, Colorado