You May Be Able To Start Booking Red Eye Flights Soon On This Popular US Airline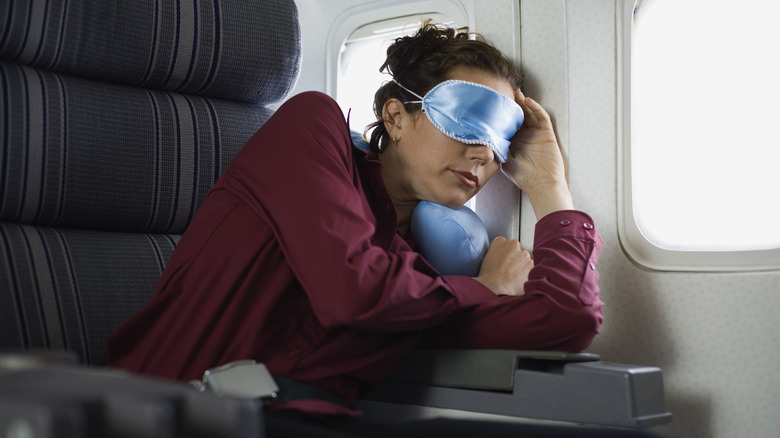 Jupiterimages/Getty Images
Though the thought of sleeping upright in a cramped space is not exactly appealing, a red eye flight can be a solid win for customers, as prices are often lower and airports are less crowded at night. Perhaps most importantly, it means you can squeeze in a full day of travel activities while still getting home in time for work the next day.
Though most domestic carriers have some red eye flights on the roster, Southwest Airlines is not one of them — at least not yet. Bob Jordan, the CEO of the Dallas-based carrier, recently told The Dallas Morning News that late-night flights will be in the company's future, though details are still being ironed out about how to make it happen. It's a natural evolution for the airline, he says, as they already have a fleet of aircrafts ready to go. It's also a productive way to get more planes in the air and serve more people.
Finding the 'right market'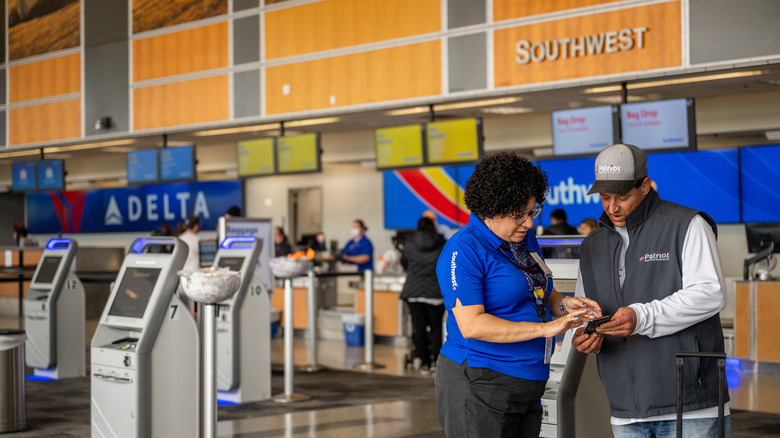 Brandon Bell/Getty Images
Southwest has not released information on which airports will incorporate the red eye flights, but Bob Jordan is certain that it will work in certain cities. Las Vegas, for example, is one destination where tourists are game to pack in as many activities as possible before heading back home, often late at night. Those kinds of markets could be a natural fit for the carrier, Jordan presumes via The Dallas Morning News.
As for Southwest's home airport of Dallas Love Field (DAL), red eyes are off the books for now. The airport is located near residential neighborhoods and has a voluntary noise curfew after 10 p.m. That said, the Dallas Fort Worth (DFW) airport could be suitable, as a restriction on Southwest's expansion into nearby airports lifts in 2025. Plus, construction on the airport's sixth terminal, Terminal F, is slated for completion in 2026, offering Southwest the opportunity to have a modest presence in the nation's second-largest airport.
Until plans are confirmed, Southwest loyalists will have to use other carriers for red eye flights. Still, there are plenty of new perks to focus on, like the recent baggage tracking system and upcoming changes to the rewards program, like easier access to elite status, free drinks, and the option to pay for flights with a combination of cash and points. Southwest, it seems, is on a roll.