Reduce The Stress Of Losing Your Checked Bags When Flying With This Popular Airline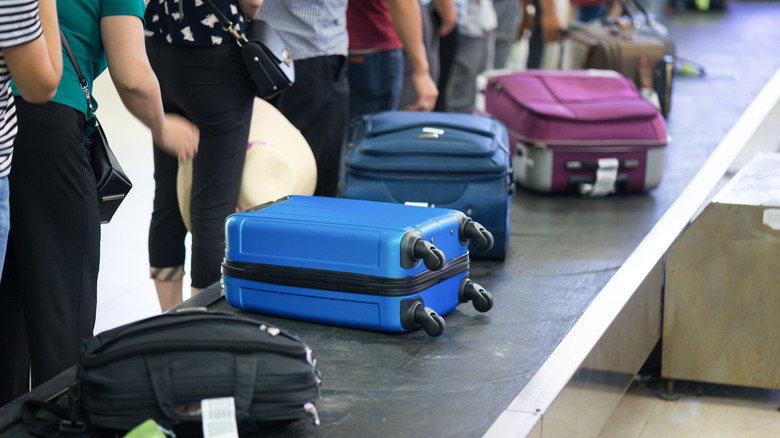 Vietnam Stock Images/Shutterstock
Among domestic airlines, Southwest is celebrated for its generous luggage policy, granting two checked bags for all passengers in a market where most airlines only allow one. But now, the luggage policy gets even better — just in time for the holiday travel season. The Dallas-based carrier recently announced on X/Twitter that the company is rolling out a baggage tracking system on Southwest.com and the Southwest mobile app. Passengers will be able to track their luggage via three milestones: when the baggage tag was printed, when it was loaded onto the plane, and when it was pulled off the plane.
While the new feature won't necessarily prevent luggage from getting lost, it will save you from having to spring for portable trackers like Apple Airtags before traveling. The move is part of a $1.3 billion investment towards improving the airline's infrastructure following last year's operational failure, where 16,000 flights were canceled and thousands of passengers were left stranded. It's part of the company's ongoing commitment to provide comfortable, seamless customer service. Between the baggage tracker and the recent news that frequent fliers can obtain elite status faster than ever, Southwest seems to be committed to making good on its promise.
How to use the Southwest baggage tracker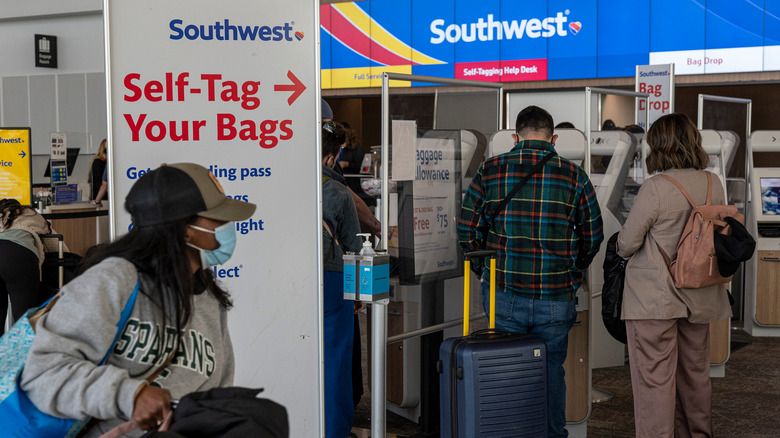 Bloomberg/Getty Images
The Southwest baggage tracking system is similar to those already in place by American, Delta, and United Airlines. On Southwest.com, track your luggage, which requires your flight confirmation number and last name. Once you input your information, it will pull up a tracker with the most recent data. For example, if you were flying from San Francisco to Phoenix, it might show that the bag ticket was printed at 7:00 a.m. in SFO, loaded onto the plane at 9:00 in SFO, and taken off at 11:30 at PHX.
To get to the tracking system from your Southwest mobile app, click the three lines (aka. the hamburger menu) located in the top left corner. From the listed options, select "Track Checked Bags." A new window will prompt you to enter your flight confirmation number and last name. Finish by clicking "Track Your Bags," the tool should appear on your screen. 
Now, before taking off, you'll be able to rest easy knowing your luggage made it safely onto the plane, and if it goes missing, at least you'll know exactly where to look. While airports can be stressful this time of year, at least this good news can bring you some peace of mind.