This East Coast RV Park Boasts Tons Of Family Activities For Lakeside Fun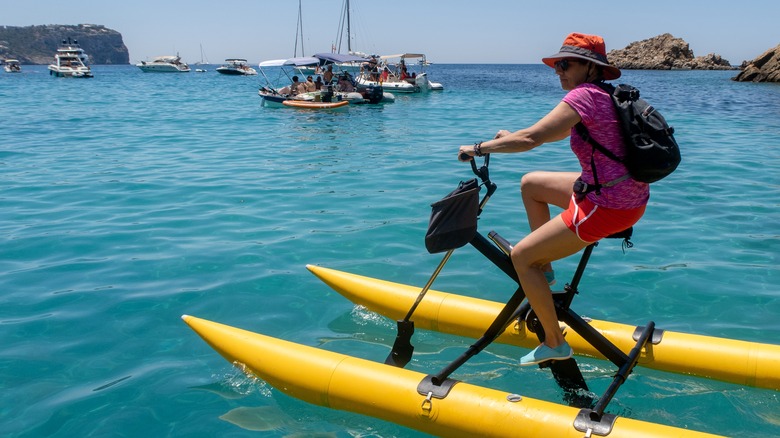 Marina Kryuchina/Shutterstock
RV Parks are a world of their own. Sometimes, you spot an amenities list so long that it brings back fond memories of summer camp or an all-inclusive getaway. That's certainly the case at Willow Tree RV Resort & Campground in South Carolina, a family-friendly getaway about three hours north of Charleston. As the park says, visitors will be "Minutes From The Beach, Miles From The Masses" — a great place to get away from it all.
The resort has a 4.8 rating and more than 1,000 Google reviews for its impressive amenities. Whether you're in the mood to lounge around at Hammock Point, investigate miles of nature trails, or soak in a jacuzzi overlooking the water, there are dozens of activities to pick from. Many of these offerings center around over 40 acres of freshwater lakes, giving family members of all ages plenty of fun things to do.
Things to do at Willow Tree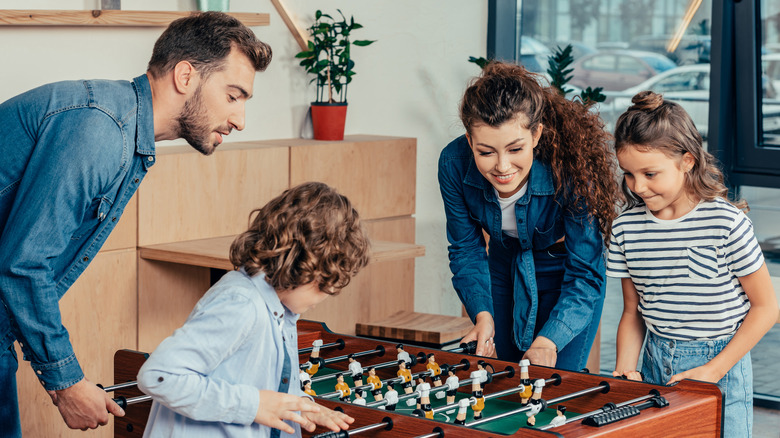 LightField Studios/Shutterstock
Your stay includes a wealth of land and water activities. For starters, you can rent a kayak, pedal on the water in a hydrobike, or try your hand at some catch-and-release fishing in a jon boat. When the weather is nice, an in-lake water park known as the Splash Zone boasts slides, an aquatic course, and an adjacent swimming hole. Enjoy the heated pool if it's too cold to swim in the lake.
Back on land, sports aficionados can play disc golf, basketball, shuffleboard, soccer, gaga, bocce ball, and pickleball. The youngsters will enjoy the playground with features like swings and monkey bars. If there's an afternoon rainstorm, head to the game room for billiards, foosball, and table tennis. Of course, no RV park would be complete without a few classic lawn games like corn hole, ring toss, or giant checkers. By the way, humans aren't the only ones allowed to have fun. Willow Tree is a pet-friendly vacation spot. There's a fenced dog park with agility equipment and a "bark beach" to let them run around off-leash near the water.
Should you run out of things to do at the park (unlikely, but you never know), Willow Tree is near several exciting attractions, like live entertainment and restaurants in Myrtle Beach, the historic Cherry Grove Fishing Pier, and the "seafood capital of the world" in Calabash.
Accommodation options and pricing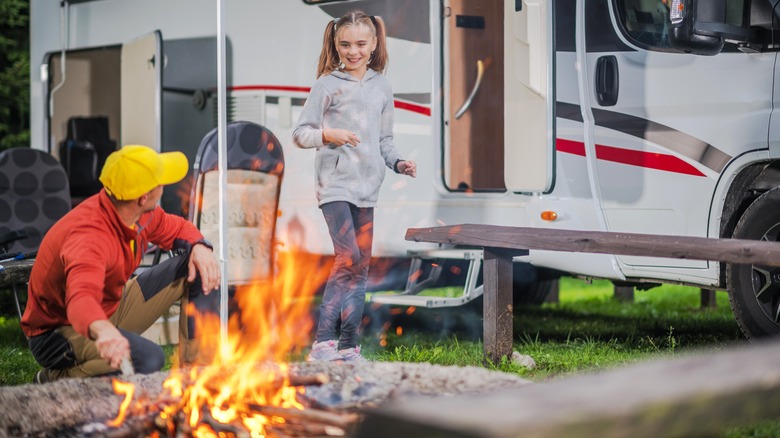 Welcomia/Getty Images
At Willow Tree, you'll have your pick of accommodations and scenery. Each RV parking spot is paved with full hook-ups and a patio, grill, picnic table, fire ring, and generous lawn space between sites, allowing you to set up the perfect RV campground. For large groups, buddy sites are available with all the same amenities, just spaced a bit closer together. A standard RV site costs $75 per night, and a waterfront lot costs $80 per night, though prices are subject to change depending on when you book.
If you'd prefer a few more creature comforts, lakefront cottages are available for a minimum of a three-night stay. They run between $250 and $300 per night, based on how many bedrooms you're looking for. Each cottage comes fully furnished with a full-size kitchen, dining room area, and queen-size beds in each bedroom. When you're done with your outdoor adventures for the day, you can kick back and relax in the spacious living room and watch a movie on the cottage's flat-screen TV. It's the best of both worlds at this East Coast RV park: a little bit of the wild, a little of home.