Stay Safe When Traveling During A Storm With These Tips From Samantha Brown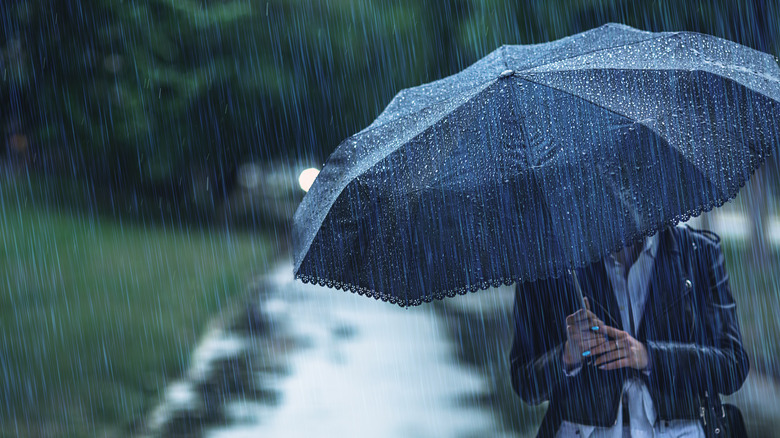 Iiievgeniy/Getty Images
Bad weather, such as storms and other phenomena, can occur anytime, even if you're on vacation. Sometimes, this can sour the mood and make you change your itinerary for the day. Other times, the impact is so severe that the weather can lead to canceled flights, delays, and more. This is no fun and can even be a source of apprehension and fear. However, travel expert Samantha Brown knows a thing or two about storm dilemmas.
Brown, host of the PBS show "Samantha Brown's Places to Love," wrote on her website, Samantha-Brown, that once you're aware that a storm is approaching, you need to get the ball rolling. Her word of advice? Go home before the storm hits. Yes, even if this means leaving your vacation destination earlier than planned.
She explained, "With an impending weather event, airlines will waive any fees associated with changing your trip. For instance, American Airlines once announced three days before a recent threatening storm that they would re-book people for free. Only for the dates [affected], of course, but take them up on it." While deciding against leaving could potentially be disastrous, Brown has got you covered on the next steps to take, whether your flight gets canceled or not.
Didn't leave before a storm? Here's what to do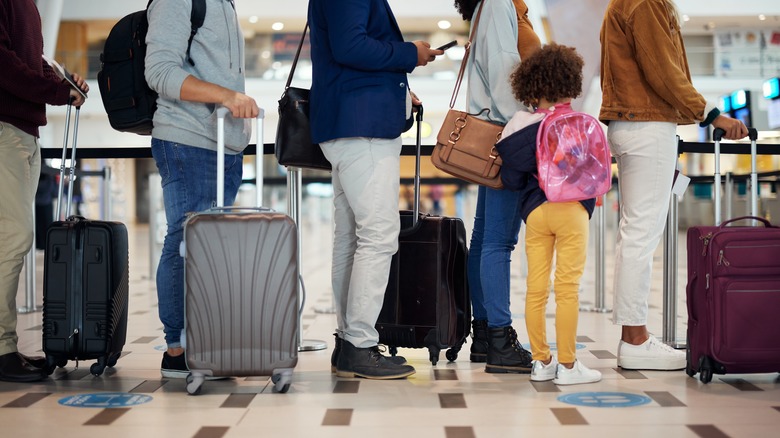 PeopleImages.com - Yuri A/Shutterstock
On her website, Samantha Brown stated, "If you forget everything else, remember this. You need to avoid at all costs becoming stranded at an airport as a major storm approaches." With this in mind, Brown suggests two things: book a hotel near your airport or rent a car as a precaution if your flight gets delayed or canceled. If all else fails, you have a place to sleep or another escape plan. 
However, Brown advises only rent a car if weather conditions allow it. If not, abandon the idea. Now, if nothing changes with your flight and you can go home, Brown notes that it's unlikely the hotel or the rental will have a cancellation fee due to the storm. But let's say your flight is canceled. Now what?
In a 2016 post on her website, written after traveling during "Snowzilla," an epic snowstorm that affected the East Coast, Brown said, "If you're already at the airport, get in line immediately AND call the reservation line." They'll assist you in figuring out the next step, and she recommends having your airline's customer service number saved on your phone for this reason.
In some cases, the airline might be able to book a different flight to get you home, according to Brown. If, for whatever reason, you can't leave or it's safer to stay, she suggests keeping water, food, cash, medications, and clean clothes in your carry-on just in case. 
Use social media to your advantage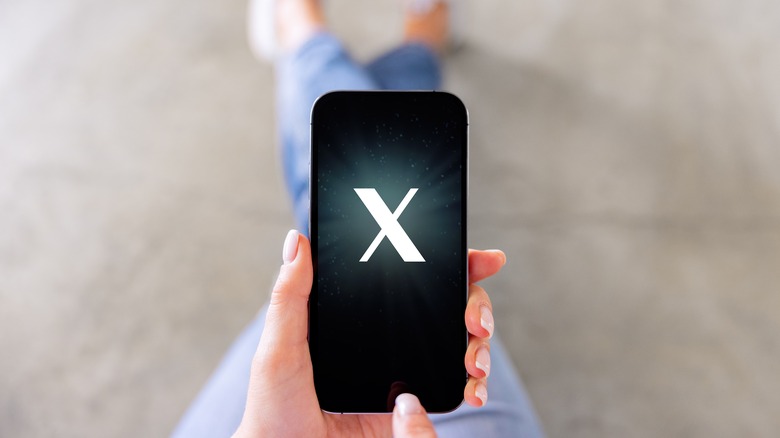 Kaspars Grinvalds/Shutterstock
Dealing with delays and cancelation can be messy. Nevertheless, Samantha Brown points out that there are apps and tools travelers can use to ease the situation. She recommends GetHuman, a website that provides users the fastest way to talk to a representative over the phone.
However, Brown said via her website, "I can't stress enough how important it is when you travel to have either Instagram, Threads, or X (formerly Twitter) for updates and alerts as well as getting answers to your direct questions. Airlines have pulled a lot of their customer service from their phone banks to social media, but not everyone is on social media, and so you could receive a much faster response than if you call."
That said, new flight arrangements can be made for travelers on social media more efficiently than over the phone or in person. In fact, Brown told MarketWatch in 2022 that she usually is DMing an airline on Twitter while she waits to speak to an airline representative at the airport.
While this might be easier said than done, Brown warns that a meltdown at the airport over the storm could worsen things for everyone involved. "If you need to, walk away for a bit to just breathe before pushing forward," she added via her site.