This Popular Midwest Mega Airport Was Just Named The Best In North America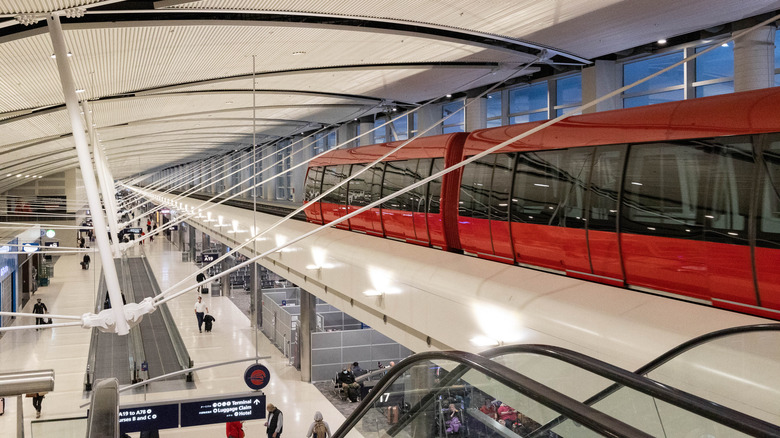 Jim Brown/Getty Images
Correction 11/21/23: This article has been updated to emphasize that although J.D. Power's study names the best "North American airports," Mexico isn't reflected in the collected data.
The results are in, and North America's best mega airport is Detroit Metropolitan Wayne County Airport, according to the annual J.D. Power satisfaction study. Last year, the airport (known as Detroit Metro or DTW for short) was tied for third place, but it took the top spot in 2023; while the previous #1, Minneapolis-Saint Paul International Airport, fell to second place in the rankings. The study analyzed over 27,000 surveys of U.S. and Canadian residents who passed through at least one airport in either country from August 2022 to July 2023. J.D. Power arrived at its results by assessing six key factors in passenger satisfaction: terminal facilities, airport arrival/departure, baggage claim, security check, check-in/baggage check, and food, beverage, and retail. 
Improvements in three of these areas — terminal facilities, baggage claim, and food, beverage, and retail — helped raise overall satisfaction across North American airports for the year. A mega airport, per the study's definition, is one that serves upwards of 33 million passengers in a 12-month timeframe. Detroit Metro is Michigan's busiest airport and one of the 20 busiest in the country for boardings. It fields about 800 flights a day, with departures to and arrivals from over 125 international destinations. The airport also ranked #1 in general satisfaction in the same annual study in 2019, before the pandemic upended the aviation industry. It's worth noting, however, that this study doesn't examine airports and passenger satisfaction in Mexico.
What makes Detroit Metro the top airport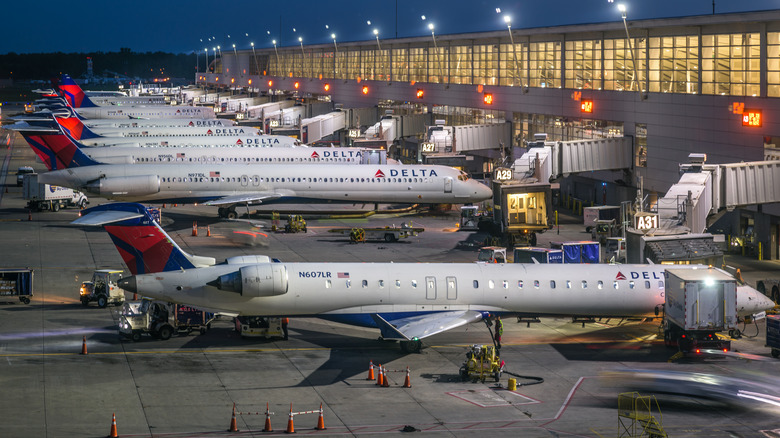 Rui Mesquita Cordeiro/Getty Images
Another factor that may have boosted satisfaction with Detroit Metro is that it's one of the most world's on-time airports. In the U.S., it's second only to Salt Lake City International Airport in that regard, while globally, it came in fourth in a 2022 study mounted by the aviation analytics firm Cirium. As airport bars and restaurants catch up with the renewed influx of passengers and demand for service (not to mention, seating in crowded terminals), it helps to have flights that are punctual.
Like Salt Lake City, Detroit Metro is a hub for Delta, which the same Citrium study determined to be the most on-time domestic airline. Per CNBC, Delta was also the highest-rated domestic airline in a 2023 index compiled by the luggage storage company Bounce. It reviewed other factors like cancellation rates, low numbers of passenger complaints, and the quality of in-flight service, including meals, entertainment, and seat comfort.
In a press release tied to the J.D. Power results, Detroit Metro noted that, in the last year, it has also made improvements like adding USB charging ports and speeding up the boarding process with biometric/facial recognition technology. If you're traveling with kids or pets, the Hydrate Kids Play Area and Pet Relief Area in Evans Terminal have undergone recent improvements, too. The airport attributed its high score in security checks, meanwhile, to its tight partnerships with two government agencies, the Transportation Security Administration (TSA) and Customs and Border Protection (CBP).
Things to do in Detroit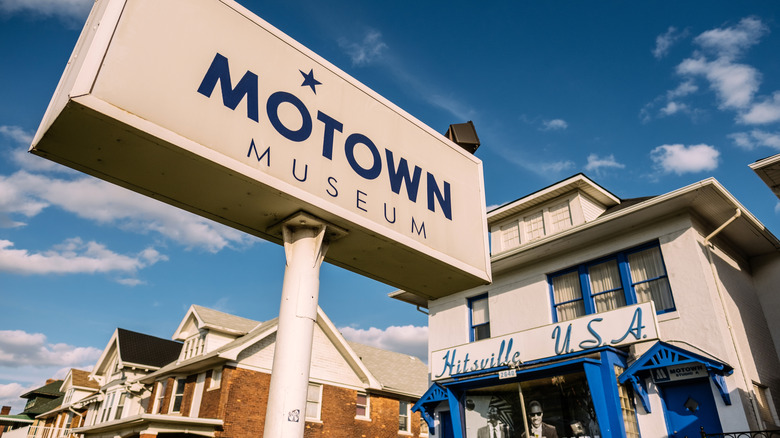 Fotografia Inc./Getty Images
All of this is good news for anyone who might be considering Detroit Metro as part of their flight itinerary. Even if you're just catching a connecting flight in Detroit, you should be able to rest a little easier knowing this airport isn't a bad place for a layover. The city also has enough history and culture that it could be worth visiting on its own. This includes music history, enshrined at the Motown Museum, and automobile manufacturing history, commemorated at the Ford Piquette Avenue Plant, the birthplace of the Model T (the first car to be mass-produced nationwide at an affordable price).
Other things first-time visitors should add to their Detroit bucket list are a museum visit to the Detroit Institute of Arts, a Tigers game or Ferris wheel ride at Comerica Park, and a visit to America's oldest public aquarium on Belle Isle. Just be careful, familiarize yourself with the city's layout, and stay vigilant of your surroundings when visiting Detroit. It's usually recommended that tourists stick to places like the downtown and waterfront areas, since the Motor City unfortunately has a reputation for crime in other areas.
If Detroit and its mega airport aren't your cup of tea, Florida and New Jersey are the two U.S. states with the cheapest flights on average. Tampa International Airport in Florida also ranked as the best large airport (serving 10 to 32.9 million passengers) for a second straight year in J.D. Power's study.