Why Portugal Tops The List Of The Best European Countries For Retirees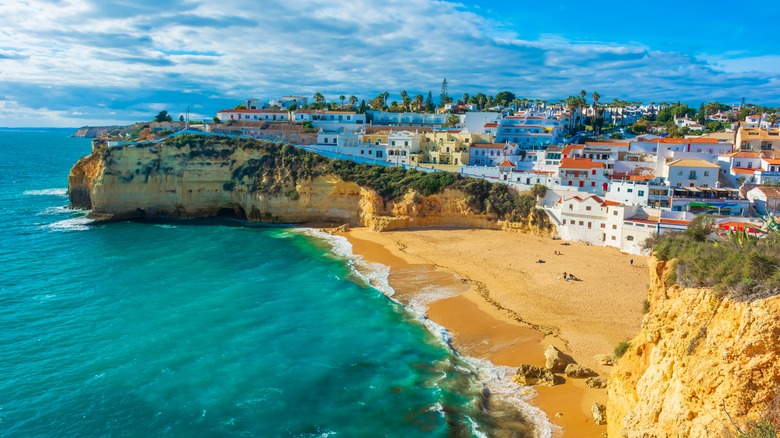 PawelKusek/Shutterstock
Planning retirement? Or maybe just dreaming of the day? Retiring overseas is gaining momentum, and some destinations are more popular than others. A recent study from Moving to Spain, a company helping people move abroad, compiled a list of the best European countries for retirees. A number of beautiful cities were included in their results, but Portugal landed the number one standing. Wondering why? Well, there are many reasons.
Moving to Spain considered weather, cost of living, the ease of obtaining a visa, safety, healthcare, and more when determining the best European countries for retirees. Portugal received a 7.83 out of 10, the top score. While Portugal has seven beautiful regions, the Algarve region is the most popular amongst retirees. The ex-pat community is extensive, the beaches are beautiful, and there's plenty of sunshine. Porto and Lisbon are also popular cities for retirees. Vibrant city living offers plenty to see and do, like attending concerts, visiting museums, dining at local restaurants, and receiving quality health services. Regardless of which region retirees choose to reap the benefits of retirement, Portugal is the best European country to relocate to. It's easy to fall in love with Portugal.
Portugal's low cost of living, visas, and access to healthcare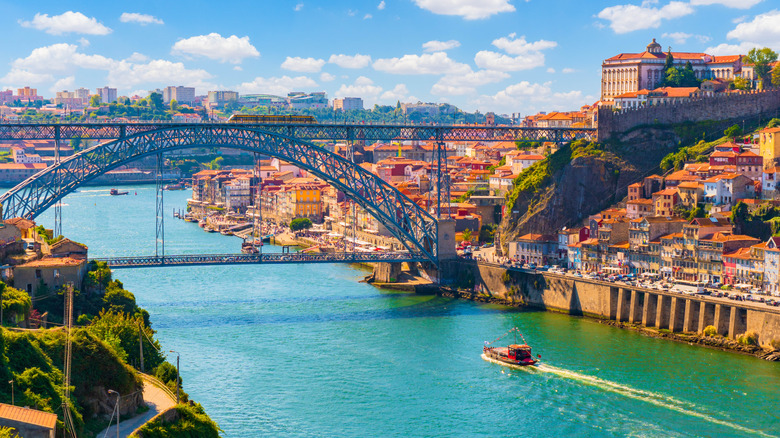 Rafael Bischof/Shutterstock
The cost of living in Portugal is less than in many other European countries. It's also less than in the U.S. According to Smart Asset, excluding rent, the cost of living in Portugal is about 29% lower than the U.S. Rent prices vary across Portugal, with the most expensive being in urban cities like Lisbon and Porto. That being said, Smart Asset indicates renting a one-bedroom in the city center of Lisbon only averages $1,090.10, compared to New York at $3,793.47 and Savannah, Georgia, at $1,883.33.
Individuals interested in retiring in Portugal need to apply for a residence visa. The two options for retirees are the D7 Visa and the Portugal Golden Visa. Both are straightforward and create the opportunity to apply for permanent residence and become a Portuguese citizen eventually.
Access to healthcare is most likely a big concern for any American considering moving abroad. Luckily, Portugal's National Health Service offers free healthcare to citizens. However, Americans don't qualify until they've lived in Portugal for five years and received permanent residency. American retirees must provide proof of health insurance when relocating; but once in Portugal, individuals can switch to a Portuguese private health care plan, which will most likely be cheaper. According to Global Citizen Solutions, private insurance for Americans will range from $21 to $52 per month.
Portugal's warm weather, rich culture, and stunning scenery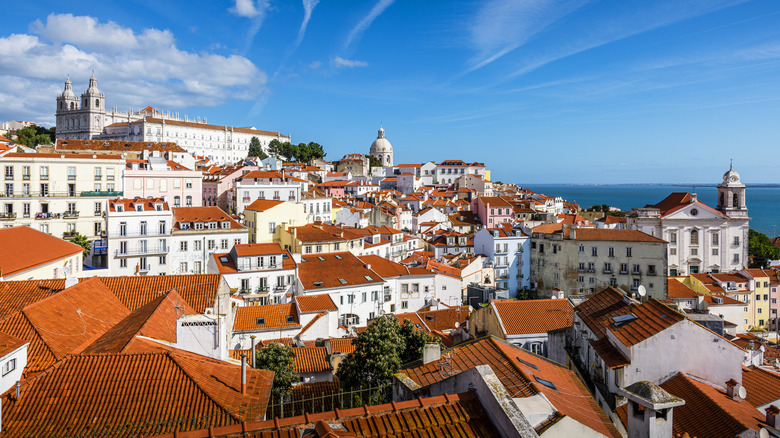 No_limit_pictures/Getty Images
The weather in Portugal averages 75 degrees Fahrenheit in summer and 50 degrees Fahrenheit in winter. Not too unpleasant either way. The Algarve region has the driest and warmest weather in winter. It sees sunshine roughly 300 days per year, possibly one of the reasons it's home to over 100,000 foreign retirees.
Whether retirees settle in one of Portugal's stunning cities or a coastal retreat, they'll experience a rich culture. With 17 UNESCO World Heritage Sites, Portugal is alluring to retirees interested in art and history. There are plenty of museums and galleries that offer discounts for people 65 and older, like the Calouste Gulbenkian Museum ($12.68 per person and an extra 15% off for 65+). And simply wandering the cobblestoned pavements of Lisbon, admiring the Baroque and modernist architecture in Porto, and devouring local cuisine throughout the country are great ways to soak up Portuguese culture. For retirees searching for surf and sand, the famous Algarve region has many fantastic beaches. Albufeira is considered one of the most stunning, with its golden sand, gentle blue waters, and bordering cliffs. With all that Portugal has to offer, it's not surprising that it's a popular destination for retirees.