Take A Budget-Friendly Vacation To This Charming European Destination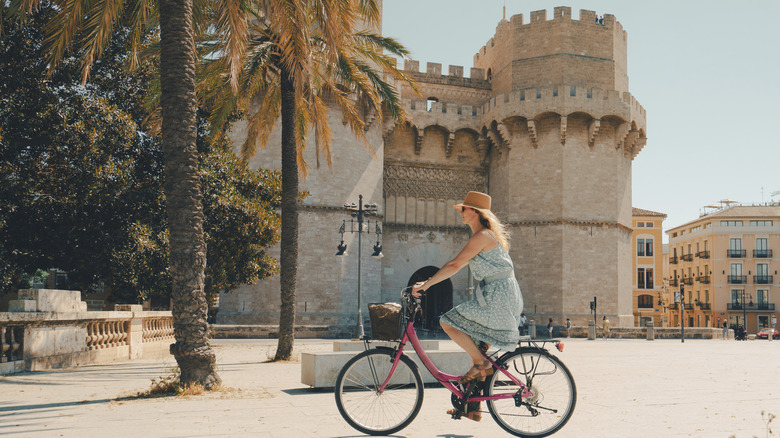 Pawel.gaul/Getty Images
If you're dreaming of Spain for your next adventure, but you're traveling on a budget, consider booking a trip to Valencia. Breathtaking cathedrals, contemporary museums, bustling markets, beautiful Mediterranean beaches, and a colorful old town with unique street art make the coastal Spanish city an ideal place for a magical European vacation. Often overshadowed by larger tourist hot spots like Barcelona and Madrid, this underrated destination offers the opportunity to experience authentic Spanish culture without the hordes of other travelers and the high prices.
Located on Spain's Eastern Coast, Valencia has a long and fascinating history. The city has been populated for well over a thousand years and has been influenced by various cultures from around the world. Initially founded by the Romans in 138 B.C., the centuries saw prosperity, battles, and power shifts. Valencia was controlled at various times by the Moors, the Visigoths, and the Romans until it eventually gained autonomy under the Crown of Aragon in 1261. Each culture left its stamp on the city, particularly with the unique array of architecture you'll find throughout.
Today, Valencia perfectly encapsulates the Mediterranean lifestyle with an exceptional blend of history and modern amenities. During your visit, you can soak up the sun on golden beaches, take in the gorgeous architecture, and dine on tapas without breaking the bank due to the city's abundance of affordable dining and accommodation options.
Budget-friendly beauty on the Mediterranean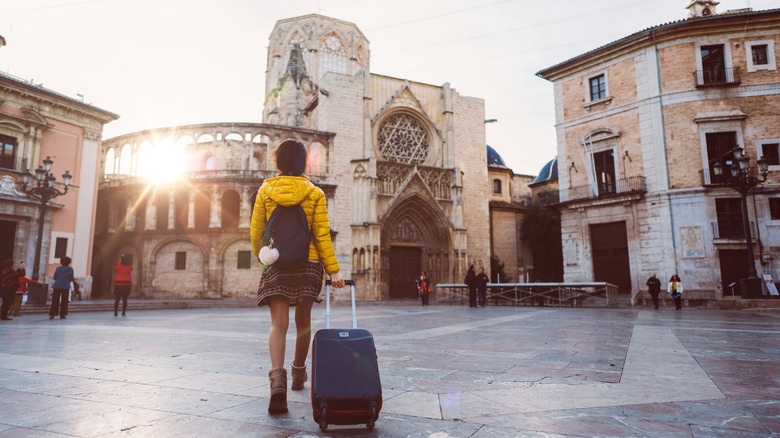 Martin-dm/Getty Images
In contrast to the popular tourist cities along the Mediterranean coast, Valencia remains an affordable option for travelers looking to experience the coastal European vibe. It was even voted one of the top cheap European destinations by U.S News and World Report for 2023.
You can expect affordable prices when dining out — a three-course meal for two will cost about $42. When you compare that to the average cost for similar meals in Barcelona ($65) and Madrid ($54), it's easy to see the savings you'll gain from staying in beautiful Valencia. You can order a beer for under $3 and a cappuccino at a local cafe for under $2.
Instead of renting a car, consider utilizing the city's convenient and budget-friendly public transportation, which includes buses, metros, and trams. A local one-way fare on public transit costs about $1.60. Local ride shares and taxis are also available at about a third of the cost of the bigger tourist cities.
Saving money by making Valencia your home base doesn't mean you have to miss out on some of the most iconic spots in Spain. Barcelona and Madrid can both be reached in under four hours by car or in two to four hours by train, so you can visit as a day trip to see attractions on your bucket list like La Sagrada Familia and the Royal Palace of Madrid. Reserve a rental car in Valencia for around $10 a day, or take the train for under $50.
Affordable accommodations and free activities in Valencia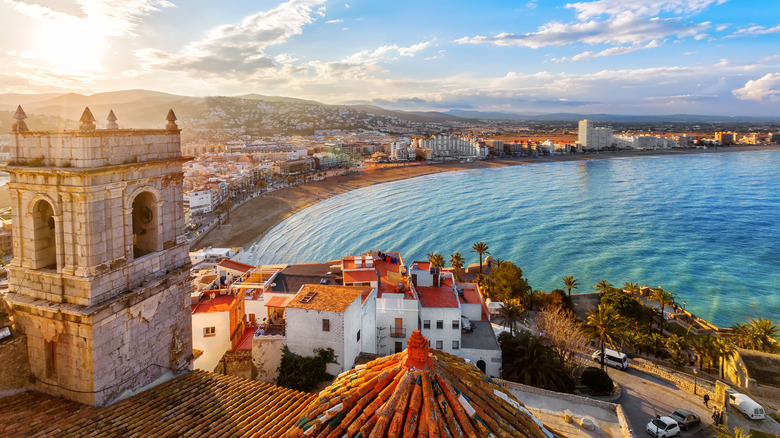 May_Lana/Shutterstock
Valencia has incredible accommodations, including hostels, hotels, and short-term rental homes. If you're traveling solo, hostels are going to be the most affordable option by far, with dorm-style rooms starting at just $15 per night. Plenty of rooms at mid-range hotels, bed and breakfasts, and inns can be found for under $100 per night. If you're looking for privacy, you can book your own private apartment on Airbnb starting at $50 per night.
Even if you're traveling on a tight budget, you'll always have access to fun activities on a trip to Valencia. Many of the best things to do are cheap or free. Spend your days wandering the cobblestone streets of the Old Town, where you can visit the gorgeous cathedral which dates back to the 13th century. You can explore the building for around $9, which includes an audio guide.
Artsy types will love experiencing the vibrant El Carmen neighborhood, which is covered in unique street art. You can even take a free guided walking tour with a local guide that lasts under three hours. For food and culture, head straight to the Mercado Central de Valencia. It's one of the largest food markets in Europe and is designed in a beautiful Valencian Art Nouveau style. Enjoy the hustle and bustle Monday through Saturday from 7:30 a.m. to 3:00 p.m. No trip to Valencia is complete without exploring the gorgeous beaches and enjoying a plunge in the crystal clear Mediterranean Sea.