Fall Asleep To The Sound Of Waves Crashing At This California Beach's Popular Campsites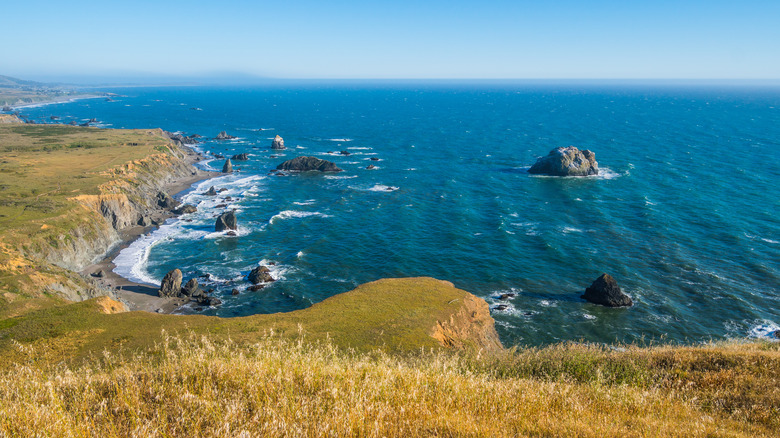 Roman Khomlyak/Shutterstock
What could be more soothing than falling asleep to the rhythmic sound of crashing waves? While the relaxing noise of the ocean is often replicated in sound machines for better sleep, nothing could be better than the real thing. In Northern California, along the Sonoma Coast, one sandy beach offers campers the luxury of pitching their tents within earshot of Mother Nature's most calming sound.
Between Bodega Bay and the Russian River sits a large sandy beach — Wright's Beach. An idyllic location to camp, Wright's Beach Campground offers 27 beachside campsites, each with a maximum occupancy of eight people. Each campsite has a picnic table perfect for sharing a meal, a fire ring helpful for staying warm, glorious coastline views from morning to night, and a paved parking space. However, trailers can't be longer than 27 feet long, and no hookups are available. Staying the night at Wright's Beach Campground is inexpensive, only costing $35 to $45 per night, plus $8 parking for any extra vehicles. The stunning setting is well worth the fee. To reserve, call 1-800-444-PARK or book online. Reservations can be made anywhere from two days to six months in advance.
How to get to Wright's Beach and what to expect once there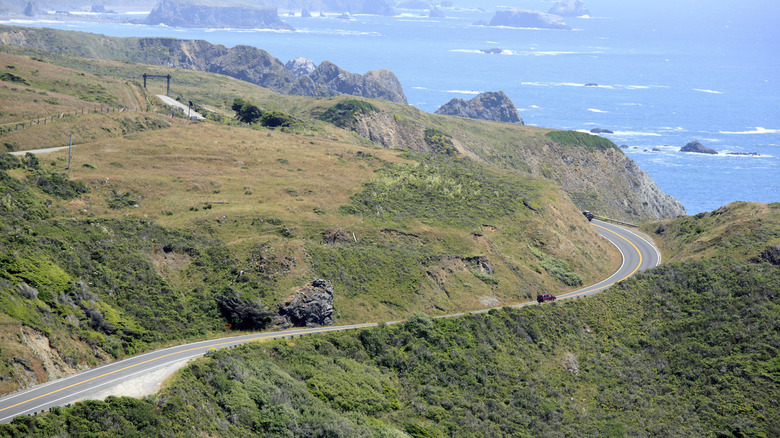 Purplexsu/Getty Images
Wright's Beach is one of the best stops to make off the famous and picturesque Highway 1. Located in Sonoma Coast State Park, approximately 70 miles north of San Francisco, the campground is open year-round, and sites one through ten face the water, offering premium views. Shared camping facilities include running water and flush toilets. However, there is no potable water filling area here. Campers in need of hydration can visit Bodega Dunes Campground, conveniently located 5.5 miles down Highway 1, to stock up. Also note that there are no showers at Wright's Beach. If campers need more than a quick dip in the ocean, there are token-operated showers at Bodega Dunes Campground.
The water at Wright's Beach is too dangerous for swimming, but the sandy shoreline is an excellent place for a stroll. For those looking for a bit more adventure, the gorgeous Kortum Trail starts right from the campsite. The entire hiking trail is just over 9 miles out and back and gives hikers the chance to stop at three different beautiful beaches — Shell Beach, Blind Beach, and Goat Rock Beach. The trail is considered moderately challenging with a 912-foot elevation gain, and takes an average of three and a half hours to complete, excluding recommended stops. 
What's nearby Wright's Beach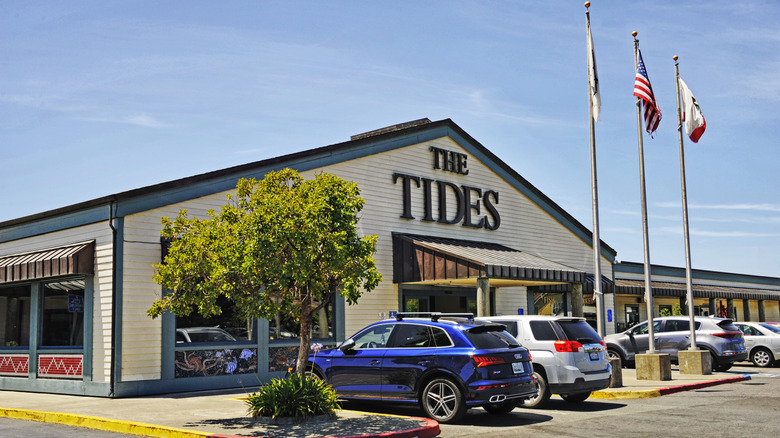 Jmoor17/Getty Images
Looking for a place to stop and explore on your way to or from the campsite? There are plenty of options! Six miles south of Wright's Beach, Bodega Bay is one of the best beach towns in California you've probably never heard of. It has a gas station, a laundromat, a small grocery store, and a handful of restaurants. The Tides Wharf & Restaurant is open all day and offers stunning water views and local fresh fish.
In the other direction, approximately 4 miles north of Wright's Beach, campers will find the town of Jenner. It's small, with a population of only 136 residents, but it offers lovely coastline scenery and a few fun adventures. WaterTreks Eco Tours offers kayaking tours led by a local Native American who guides kayakers through estuaries and into the ocean, all while teaching participants about local nature and history. Jenner is also home to several fantastic restaurants, like the roadside Café Aquatica, which offers casual and organic meals to devour on a deck with beautiful views, and the River's End Restaurant & Inn, an ideal place to watch the sunset and enjoy a local meal.