This Popular Airline Just Made Major Changes To Their Boarding Process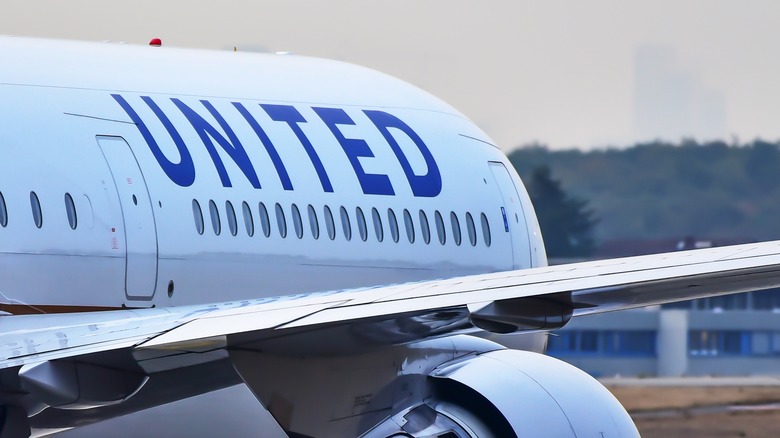 Vytautas Kielaitis/Shutterstock
If you've ever approached an airplane row and had to decide whether to give the seated passengers your back or your front as you squeeze on towards the window seat, good news: you'll have to face that awkward moment less often. As of October 26, 2023, United Airlines has rolled out a new boarding procedure on domestic flights and some international flights. It's called WILMA, which stands for windows, middle, and aisle.
After priority passengers have boarded the plane, the economy passengers will be divided into three groups. Group 3 is reserved for window seats and exit row passengers, Group 4 is for middle seats, and Group 5 is for the aisle seats. The newly-formed Group 6 is for all basic economy fliers with no carry-on items.
The Chicago-based carrier floated WILMA in the past but stopped the protocol in 2017 in favor of the back-to-front method used by other popular airlines. But since the pandemic, boarding times have increased by two minutes, says United in an internal memo, necessitating a new (old) solution. After testing the method at four domestic airports, United concluded that WILMA could shave two minutes off the clock. While that may not sound like a lot, one plane departing a few minutes late is enough to cause problems on the tarmac, creating a cascade of delayed flights and missed connections behind them. And, as they say, time is money.
Exceptions to WILMA and other updates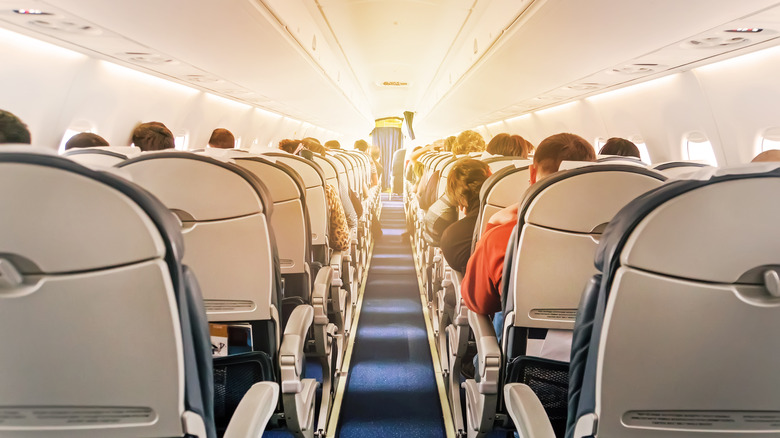 Diy13/Getty Images
United has noted that the WILMA method will only impact economy travelers, so preboarding and premium passengers will see no change during the boarding process. This goes for travelers with disabilities, minors traveling alone, active military, families with toddlers, frequent fliers, first-class and business-class passengers, and certain credit card holders. For example, if you're an economy flier with an airline credit card like the United Explorer Card, you can still use priority boarding and find your seat when Group 2 is called to the gate. Beyond that, everyone else will use WILMA. 
Folks on the same airline reservation can board together, but you'll need to go with the highest group number. In other words, if you have a window seat in Group 3 and your spouse has a middle seat in Group 4, you can board with Group 4. If your ticket doesn't display a boarding group, you'll board with Group 6 at the end.
Like many aviation stories, the WILMA news has divided social media. While some believe the method is intuitive, others are concerned that window loyalists will be the only passengers to score overhead storage space. Only time will tell, but at least there will be fewer of those tricky seat shuffles — suck in, move your leg, shift sideways, apologize, and stand up — during boarding. Not to mention, there's a better chance the plane will leave on time. With the busy holiday season coming up, that's a win for us all.