How To Decide Which Airline And Credit Card Points To Use To Save On Holiday Travel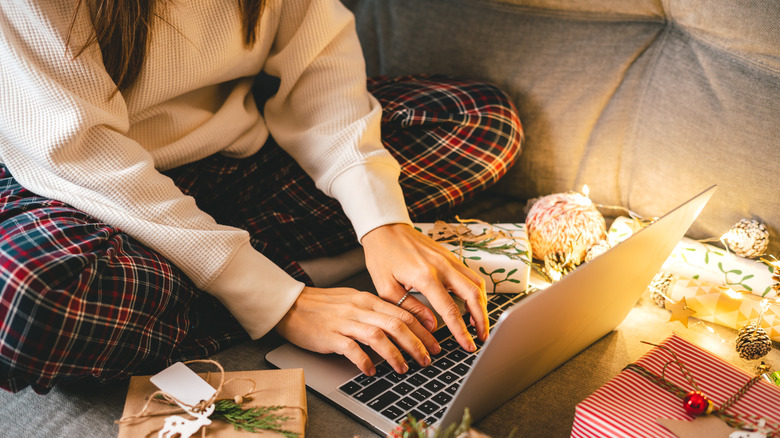 Anna Ostanina/Getty Images
The most wonderful time of the year is right around the corner. For those who say October is still too early to start thinking about holiday travel plans, a quick peek at airfare may make you reconsider. Nearly every seasoned traveler would agree that using airline and credit card points is a great way to save some money when booking holiday travel. 
In today's world of travel, rewards programs and airline credit cards with opulent perks have become a traveler's best friend. These travel perks are one of the best ways to earn rewards towards future trips, especially during the holidays. Also, many travel brands have also formed partnerships, allowing members to distribute reward points between airlines, rental car agencies, and hotels. From credit cards designed for frequent flyers to spending programs offering upgrades and credit bonuses, booking trips and earning points has never been easier.
Browse budget-friendly airline credit cards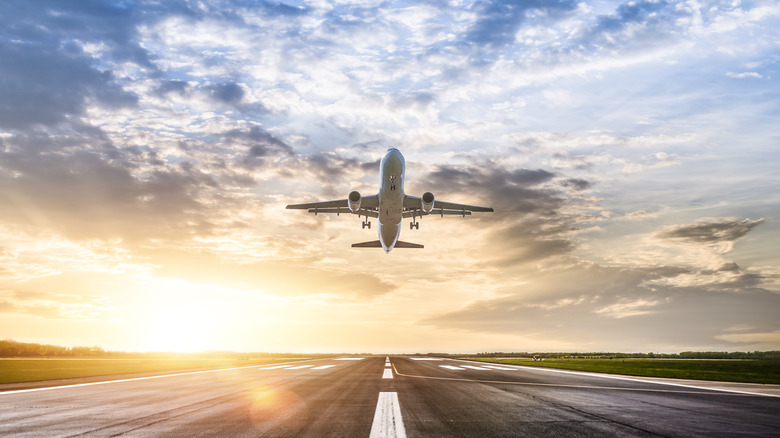 Guvendemir/Getty Images
If you're a frequent traveler, several airline and credit card companies offer cards tailored for those who make routine trips. 
The Alaska Airlines Card is perfect for individuals who frequently travel along the West Coast and want to upgrade their experience on Alaska. Credit card holders receive 60,000 bonus points after spending $3,000 or more in the first 90 days after opening the card. Points can be redeemed for miles towards flights booked on Alaska Airlines. Even everyday purchases such as gas, rideshare, and other travel-related spending gets you closer to earning free flights. Plus the Alaska Airlines Card waives the checked baggage fee and comes with an annual companion pass, allowing you to bring a friend or family member along on your travels for $99 — a great perk when looking to save on holiday travel-related costs. 
The Platinum Card from American Express and Capital One Venture X Rewards Credit Card offer similar benefits, with opportunities to earn major miles toward flights within the first few months after a minimum spend. With the holiday season near, the American Express Card is a good option for saving on lodging costs, with hotel bonus perks available through American Express Travel. American Express also throws in additional fun benefits, including VIP Uber status and a $200 airline fee credit. The Capital One Venture card also offers hotel perks through Capital One Travel, along with an annual $300 travel credit. Plus, Capital One will help you get on your way faster with reimbursement for TSA Precheck fees. 
Redeem points to offset travel expenses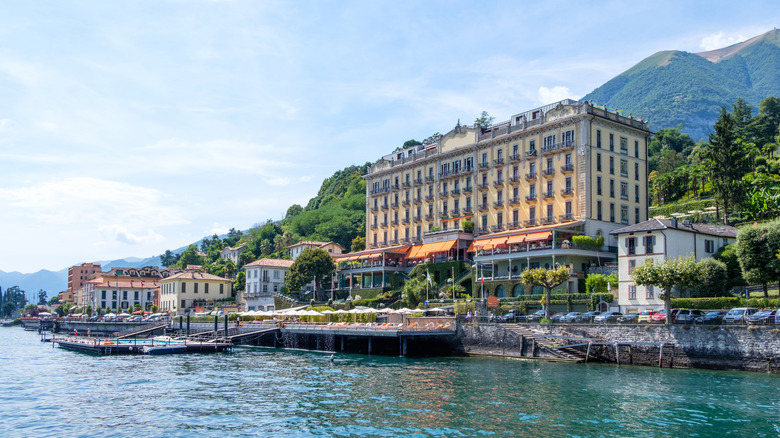 FrimuFilms/Shutterstock
If activating a new credit card doesn't sound appealing, no need to worry. Many airlines and hotel brands offer rewards programs that allow you to earn miles and points toward future bookings. Delta SkyMiles and the Alaska Air Mileage Plan are two top-ranked airline rewards programs. Every mile flown on either of these airlines translates into miles towards future travel — although long-distance trips can require significant mileage to redeem a free flight.
For families traveling on a budget, the Choice Privileges Program is a great option. Members can earn points toward free stays at domestic and international Choice Hotel brands. Love traveling in style? Choice Hotel frequently partners with several Preferred Resorts, allowing members to redeem points at partnership destinations. Luxury resorts that once seemed out of the question are now a budget-friendly option for the holiday season.
The Wyndham Rewards Program is another great option for leisure and business travel. With more than 50,000 properties around the globe, members have access to some of the most popular hotels and lodging at an affordable rate. Every dollar spent at a Wyndham hotel brand translates into points for future stays. Partnerships with airline and rental car agencies mean points earned at Wyndham resorts are also redeemable on flights and rentals. Whether you're booking a long-haul flight across the globe or just hopping over a few states, mileage points and credit rewards provide excellent travel perks. Now, travelers can spend less time stressing about airfare and more time enjoying turkey and mashed potatoes around the family table.