Simple Tricks For Getting Free Or Discounted Uber Rides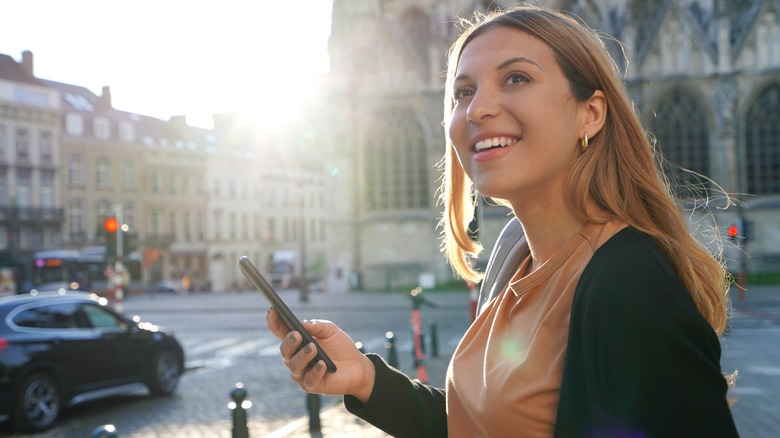 Zigres/Shutterstock
Ridesharing services like Uber allow you to request a ride on-demand, but the convenience often comes at a cost that would make your wallet metaphorically wince. Sadly, single-digit fares have become a rarity, with the cost per mile averaging $1 to $2, according to an analysis from Ridester. In bustling cities like Chicago and Phoenix, the average fare hovers around $18.40, while in smaller towns and suburbs, you can expect to pay roughly $14 per ride.
Unless you have a big budget for transportation, it's not economically sustainable to rely on Uber, whether you're at home or traveling. The good news is there are ways to score free rides and discounts when you use the service. Aside from the first-time rider discount, the easiest way to get dibs on a free trip is to have non-Uber users use your referral code to book their first ride with the service. This automatically earns you free ride credit you can use on your next trip. The amount varies, but you can receive as much as a $25 credit. But if everyone you know is already an existing Uber user, the next best thing is to keep your eyes peeled on the Uber website. The company periodically offers promos in partnership with organizations, especially during holidays like Christmas and New Year's Day.
If none of these options appeal to you, there are still more ways to clinch discounts on Uber rides. You can either subscribe to Uber One or use credit cards that offer cash back on rideshare services.
The lowdown on Uber One and rideshare-friendly cards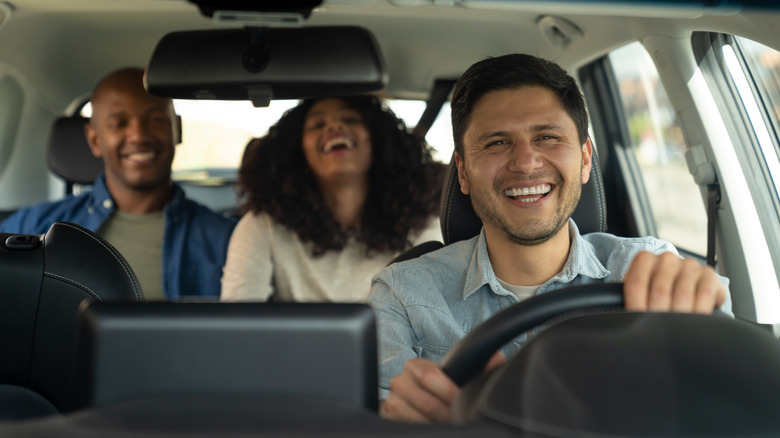 Hispanolistic/Getty Images
Uber One is a membership program that nets subscribers exclusive pricing on rides. Per a TechCrunch report, members can enjoy 6% cash back in the form of Uber Cash, which they can apply on future Uber trips or Uber Eats orders. A membership costs $9.99 a month. If you're a frequent Uber user, it basically pays for itself. The company claims that members save an average of $27 a month with a subscription.
Alternatively, you can also use credit cards that yield cash back on rideshare spending. Capital One's Savor and SavorOne Cash Rewards credit cards notably offer 10% cash back on Uber rides through November 2024, as well as a free 1-year membership to Uber One. The Apple Card is another option that offers 3% cash back on Uber rides. On the other hand, the American Express Platinum Card gifts its users up to $200 in Uber Cash annually, which you can use toward Uber and Uber Eats orders. The American Express Gold Card also extends the same perks but with a cap of $120 on Uber Cash.
If none of these still work for you, you can always try booking UberX Share to save money. You'll have to share a car with another passenger heading to a nearby destination, but the tradeoff is you can save up to 20% on your ride compared to a solo trip. It's a win-win situation for you and your temporary carmate.