This Northern California Beachside Campground Is Worth The Trek To Get To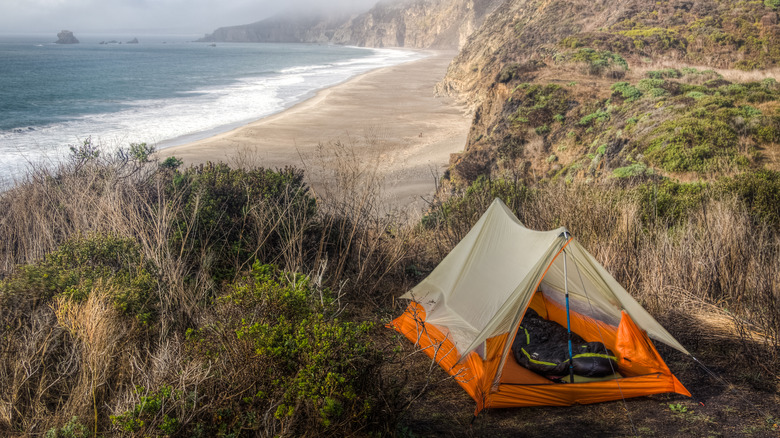 Geartooth Productions/Shutterstock
There's no better way to experience the natural beauty of Northern California than to camp under its stars. The Golden State offers so much to discover and so many campsites. Between state and national parks, redwood forests, mountain lakes, coastal hideaways, and baron deserts, campers in California are spoilt for choice. For outdoor enthusiasts seeking a truly unique beachside campground, one spot overlooking the Pacific Ocean on the Northern California coast is a true gem. Sure, it requires a hike to get to, but the effort is well worth it.
Wildcat Campground sits on Northern California's beautiful Point Reyes National Seashore. The site is located on a bluff overlooking the scenic 2.9-mile sandy Wildcat Beach and provides a picturesque night setting. Interested in this beautiful campground? It's open year-round, but permits are required for access. Regular campsites accommodate up to six people and cost $30. Contact Recreation.gov. to reserve a permit online.
Hiking to Wildcat Campground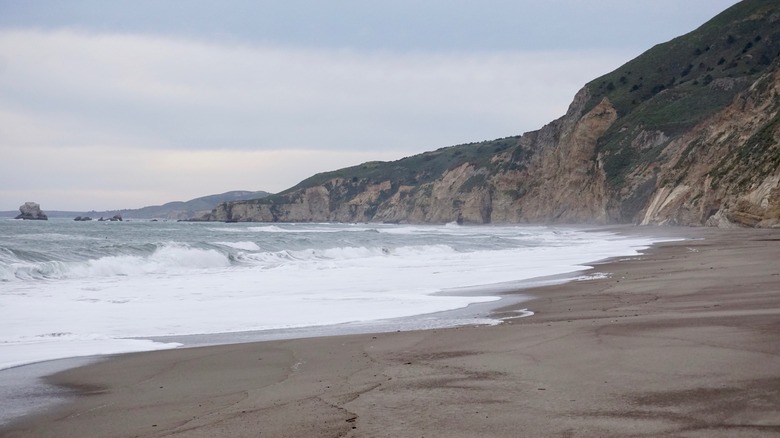 Nicole H. Graham/Shutterstock
California is one of the best states for hiking in the U.S., So it's no surprise that the Northern California trek to Wildcat Campground, which travels over 5 miles from the nearest trailhead through the Phillip Burton Wilderness. is beautiful. There are multiple ways to get here, ranging in distance only slightly. 
The quickest route is from the Palomarin Trailhead. This takes hikers northwest on the Coast Trail. The trek includes roughly 5.8 miles and a 1,060-foot elevation gain. It starts 1 mile along an ocean cliff before moving inward through a small valley, past ponds, and through scrubs and forests. Benefits of this hike include the possibility of a pit stop at Bass Lake (at the 2.8-mile mark) and gorgeous shoreline views from the trail.
Alternatively, hikers travel south from the Bear Valley Trailhead (6.6 miles and 1,100-foot elevation gain) for a little over 3 miles until reaching the Glen Trail. After turning left on the Glen Trail, hikers travel approximately 1.5 miles until reaching the Stewart Trail. The Stewart Trail leads 1.2 miles downhill to Wildcat Campground. A third option, the Five Brooks Trailhead (6.0 miles and 1,370-foot elevation gain), follows the Stewart trail up Inverness Ridge before climbing up Fir Top, through a forest of Douglas firs, and finally descending to Wildcat Campground.
Things to do at Wildcat Beach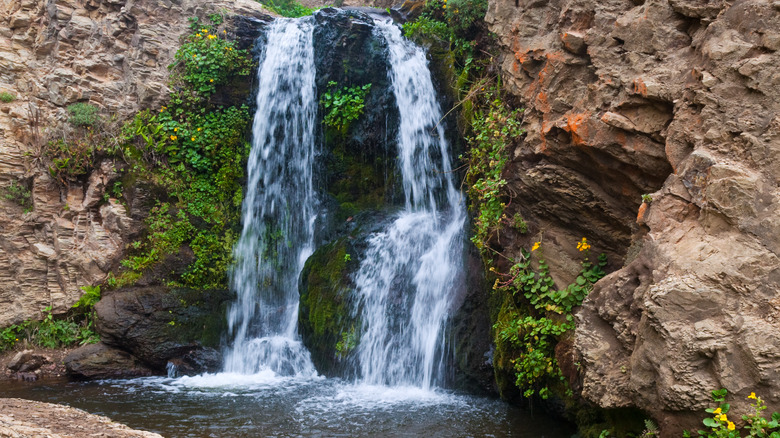 Nickolay Stanev/Shutterstock
In addition to hiking, biking, and relaxing in the great outdoors, beach time is a big draw here. Wildcat Beach is just a short walk from the campsite. Beware that the ocean can cover the sand at high tide, and visitors should be cautious of the ocean's cold temperature, riptides, and sneaker waves. That being said, the shoreline is stunning. After descending onto the sand from the campground, visitors can hike for over a mile in either direction.
One highlight at Wildcat Beach is Alamere Falls. Head south along the beach for about a mile to witness the hidden waterfall crashing on the sandy beach. Travel a little bit past the falls to spot Double Point. Additionally, visitors will find tidepools on both the south and north ends of Wildcat Beach. At low tide, these can be magical places. Explore the rocky outcrops an hour before or after low tide to see the most wildlife. A great way to time a visit to the tidepools with up-to-date tide predictions is to check the Tides and Currents page on the National Oceanic and Atmospheric Administration's website.