This Underrated European Destination Is A Must-Visit For Nature Lovers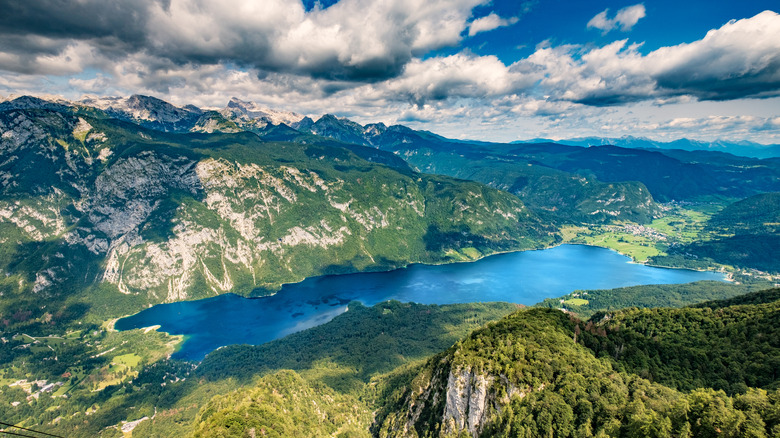 Gehringj/Getty Images
Nestled in the heart of Central Europe, Slovenia is a country of verdant valleys, historic cities, and pristine lakes. Specifically, the destination has long been favored by adventure travelers who flock to the capital city of Ljubljana, soak up peace near the picturesque Lake Bled, and navigate their way through the world-renowned Škocjan Caves. However, not many people know about Bohinj — a haven for nature lovers craving a peaceful retreat away from the crowds.
Located within the Julian Alps' Triglav National Park, Bohinj is a combination of valleys and villages that captivate for their natural beauty. It's also home to the largest natural lake in Slovenia — Lake Bohinj — a hotspot for outdoor activities that range from hiking to nature walks, riding a cable car, water sports, paragliding, cycling, and even swimming, depending on the season.
To make things even more enticing, Bohinj was actually selected as one of the "best sustainable destinations" by the European Destinations of Excellence (EDEN) committee, which aims to highlight and support sustainable tourism initiatives around the EU. All of this makes Bohinj, and Triglav National Park, a must-visit for eco-conscious travelers.
Things to do in Bohinj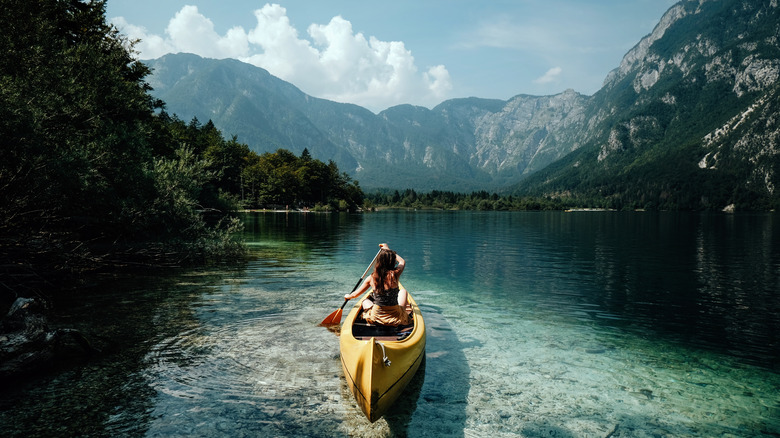 Hunyadi Marton/Shutterstock
Although Lake Bled tends to steal the spotlight as the ideal lakeside vacation, Lake Bohinj tends to offer a more unspoiled experience. After all, Bohinj is a lot less frequented by tourists and can be more affordable too, which makes it the perfect combination for budget travelers who want to make their dollar go a long way. In terms of when to visit Lake Bohinj, summertime tends to be the most popular time to do so — especially because of all the outdoor activities available. Whether it's boating, swimming, or fishing, summer days near the lake mean there's a little something for everyone.
Beyond the lakeside, hiking enthusiasts are spoiled for choice with nearly 249 miles of trails to explore. Specifically, some of the most popular hikes include the Mostnica Gorge trail (7.4 miles out and back), the hike up to Mount Visevnik (5.3 miles), and the trail that leads up to the summit of Mount Vogel (6.7 miles with a 2,300-feet elevation gain). Luckily, If you're looking to conquer heights but without the uphill battle, Mount Vogel is also accessible via cable car — which ensures you get to soak in panoramic views without breaking a sweat.
During the winter, Bohinj's activities shift to more chilled adventures. While certain hiking trails are closed due to weather conditions, activities like ice skating, snowshoeing, and cross-country skiing become the season's highlights.
Getting in touch with the local culture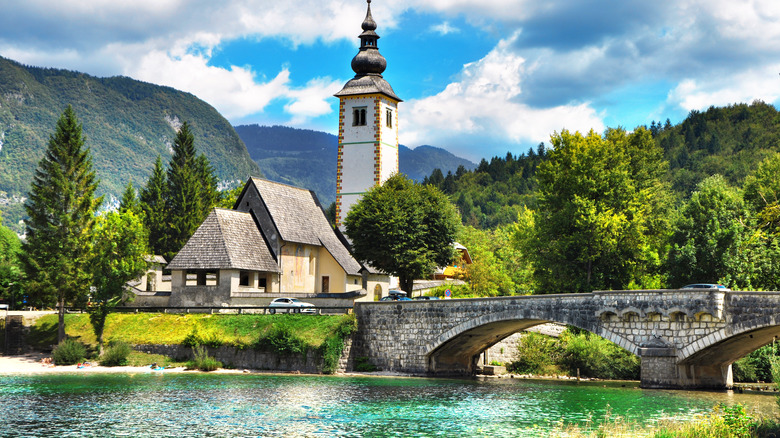 Micolino/Getty Images
Traditional celebrations give life to Bohinj's rich heritage. The International Wild Flower Festival, for example, takes place from May to June and hosts botanical tours, flower-themed dining, and other celebrations. On the other hand, the Cows' Ball, which typically occurs in September, is a time-honored tradition that marks the end of the grazing season. During this time, shepherds travel down with their herds decorated in floral arrangements, and there's usually music, dancing, and delicious local food involved.
If your feet are itching for a trip, you'll be glad to know that Bohinj is easily accessible departing from Ljubljana on a 50-mile stretch that will take you northwest of the city past Bled. Traveling by train and local bus is also an option, and you can find official routes and departure times on the Bohinj government website.
Finding a place to stay is also no challenge in Bohinj. From hotels to charming B&Bs, quaint guest houses, and apartments, there are plenty of lodging choices tailored to every traveler's preference. For one, the Bohinj Eco Hotel is a luxurious option that combines modern amenities with sustainable practices. Alternatively, there's also Hiša Križaj — a family-run establishment that rents comfortable and cozy apartments for guests looking to experience Bohinj and explore the surroundings on their own terms. For travelers looking to stay on a budget, a popular destination for backpackers who want to save some cash is Hostel Pod Voglom.