This RV Resort In California's Wine Country Is An Unexpectedly Perfect Spot For Your Family Vacation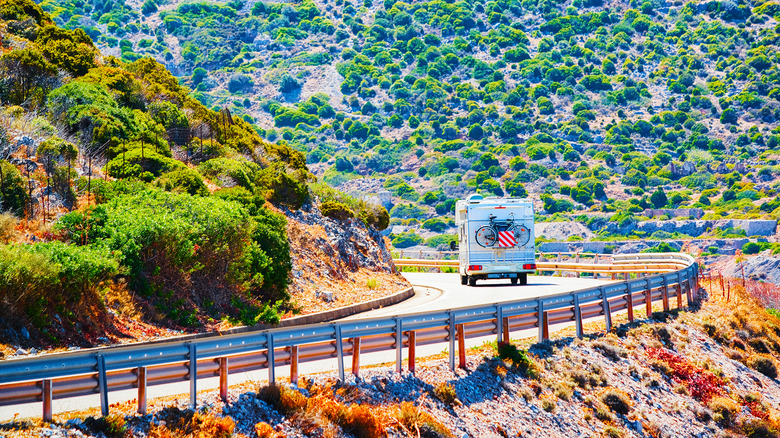 Roman Babakin/ Shutterstock
When you are trekking an RV along with you and the whole family, there are far more limited options for where you can stay. While it would be nice to just park overnight in any old space, every city usually has a variety of laws prohibiting this, as per Cruise America. It can be tricky to find a place that is not only designated for RV use but is also in an awesome spot for you and your family to vacay. If you're looking for something to fit this bill, we recommend checking out Sun Outdoors Central Coast Wine Country.
The luxury RV resort is located in the beautiful rolling hills of one of California's stunning and underrated wine destinations, Paso Robles. It not only provides the perfect location for adults to tour around the nearby vineyards, but also offers its guests a long list of luxury features. In other words, this RV park has loads of amenities for you to enjoy. For this reason, the site was awarded one of Campspot's 2023 Best RV Campsite in North America. Between Sun Outdoors' plethora of entertainment services and the city's nearby activities and destinations, this camping getaway will surely keep the whole family happy.
What Sun Outdoors Central Coast Wine Country offers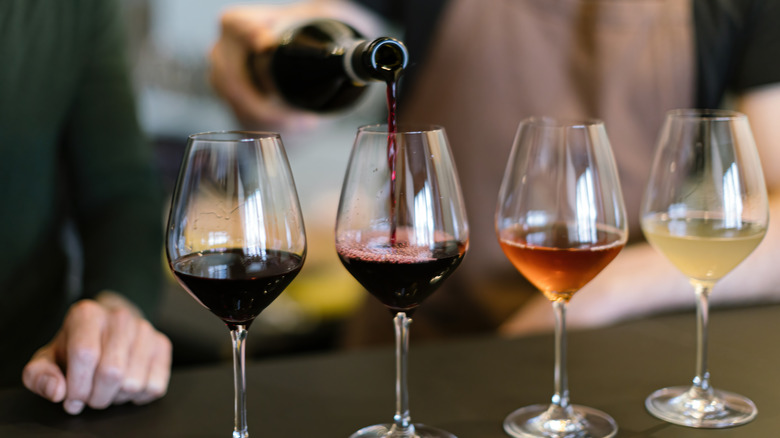 Carlo Prearo/ Getty Images
At Sun Outdoors Central Coast Wine Country, you can choose from a variety of accommodation options. These range from the more expensive Premium Site, which comes with additional perks, to the more budget-friendly Economy Site, offering basic amenities. Meanwhile, every guest is given access to cable TV, restrooms, shower facilities, campfires, the resort clubhouse, picnic areas, a hot tub, a playground, a cornhole, and a fitness center. And, while little ones run around the resort playground, you can find plenty of adults enjoying themselves at the on-site wine and beer bar.
The resort provides parking sites for RVs up to 70 feet. However, if you don't own an RV but want in on the resort's fun, they also boast a number of alternative stays at their chalets and cottages. While the resort hosts activities like wine tastings and outdoor movies for guests to partake in, you'll also find plenty of exciting things to do in the nearby area. Stop by the million-dollar-plus sculpture garden at Sculpterra Winery or take a dip at the Franklin Hot Springs, then return to your RV oasis at the end of the day, where you'll find everything and more at your fingertips.