Visit California's Stunning And Most Underrated Wine Destination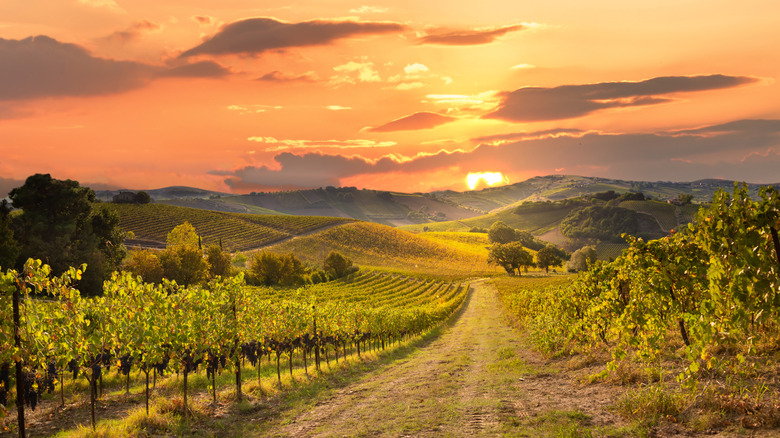 Maria_Usp/Shutterstock
There's no denying that Napa Valley is California's most prominent wine region, but that doesn't mean it's the state's only wine region worth visiting. In fact, California is home to many under-the-radar spots that are prime for sipping locally-made vino. Some of the best off-the-beaten path wine destinations can be found in the southern part of the state, despite Napa's northern location.
For one of California's best-kept secrets, head to Los Alamos in the Santa Ynez Valley. Located approximately 45 miles from Santa Barbara, Los Alamos is a small town with a population of around 1,200 residents. Despite its small size, Los Alamos has created a reputation for itself as one of the best wine destinations in Santa Barbara County. Boasting an exceptional variety of Chardonnays, the wineries of Los Alamos provide a more authentic feel and are less crowded than their Northern California counterparts. Let the masses flock to Napa while you enjoy the smaller, humbler side of California's wine country.
Best wineries in Los Alamos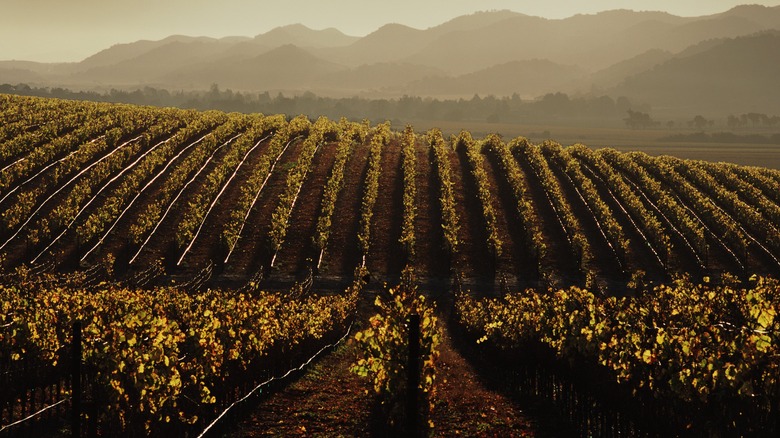 George Rose/Getty Images
Since Los Alamos, California, is so small, it only offers a few wineries to choose from. This works out fabulously, though, because with proper planning, you can easily visit several of them.
Bedford Winery is one of the town's most renowned wineries. Located in a no-frills rustic setting, its tasting room offers guests complex wines such as Gewürztraminer, Cabernet Franc, and Chardonnay.
To support a woman-owned winery that just so happens to make some of Los Alamos' best sips, head to Casa Dumetz, which also acts as an umbrella term for a few brands the winery has created since its establishment in 2004. If you're into Rhônes varieties, look for their Clementine Cellars label. If you want to support all things equality, their red wine blend of Syrah, Grenache, and Mourvèdre — properly titled "The Feminist Party" — is an ode to the radical women who have graced the life of founder Sonja Magdevski as well as the men who have supported her along the way.
Lumen Wines is another Los Alamos winery not to be missed. It prides itself on making an exceptional line of cool climate wines such as its Lumen Pinot Gris, Hey Ginger Chardonnay, and several varieties of Grenache. In the tasting room, you can sample several of their wines, with a standard flight priced at $20.
Exploring Santa Barbara County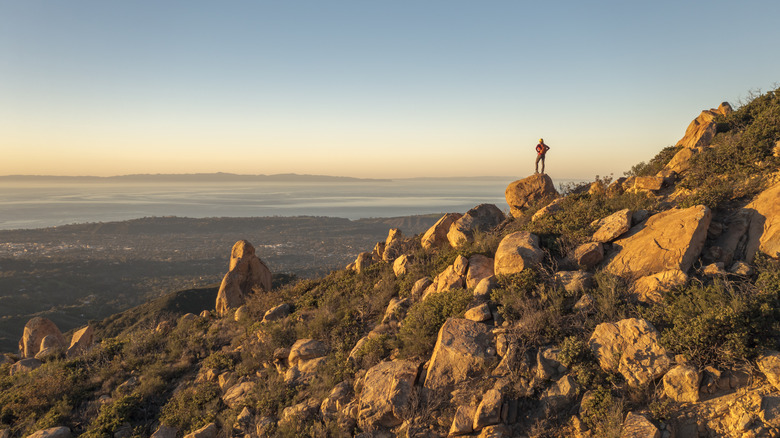 Andrew Peacock/Getty Images
Los Alamos is located in stunning Santa Barbara County, California. Much more than just Los Alamos and its luscious vineyards, Santa Barbara County is a great place to spend for all things nature, gastronomy, and sunny California beaches.
The city of Santa Barbara — located within Santa Barbara County — is one of the most picturesque in California. It's also one of the west coast's best destinations for whale watching, with November to April being the best times to go to spot one of these majestic giants. Additionally, Santa Barbara is ideal for horseback riding, fishing, surfing, and sailing. 
If you want to get out on the water and have some fun in the sun, a visit to a California beach town ought to do the trick. Head to Arroyo Burro Beach, also known by local residents as Hendry's Beach. Not only is it one of the best beaches in Santa Barbara County, but the dramatic cliffs also provide some seriously scenic spots to watch the California sunset.